Izet Arslanagić, a construction planner and work supervisor during the construction of apartment complex at Babin Dol ski resort on the Bjelašnica, has been sentenced to a year in prison after pleading guilty.
The retired architect was prosecuted for signing off on fictitious invoices to contractors for work that had already been paid. He had done this in collusion with director general Edin Arslanagić. In this way, the Sarajevo pharmaceutical company paid more than one million KM extra after being double charged on one part of the costs, which had been presented as the Sarajevo firm Brštanica's share of the construction costs for the apartment complex.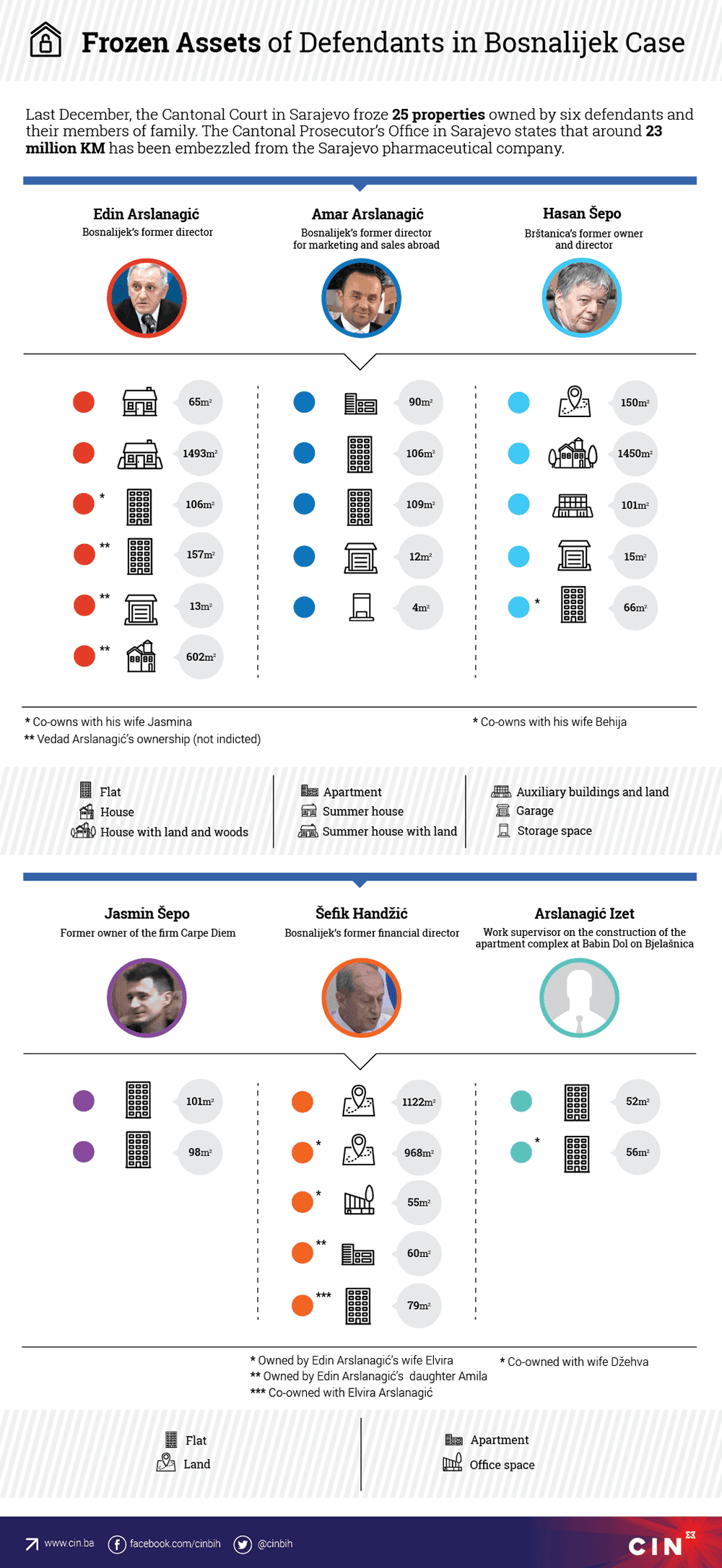 The project was conducted based on a joint investment contract between Bosnalijek and Brštanica. However, a CIN investigation revealed that Bosnalijek paid money that Brštanica presented as its share in the investment, or took it as an intermediary fee in the complex's construction. The indictment states that Bosnalijek was damaged to the amount of 6.9 million KM.
The Sarajevo pharmaceutical company invested 13.7 million KM in this project. Meanwhile, Brštanica took out a 7 million KM loan that it was supposed to invest but never did, which Bosnalijek was meant to pay back.
The contract for this joint venture stated that after selling the new apartments Bosnalijek would make a profit of 3 million KM. However, instead of the agreed profit, Bosnalijek accepted in exchange 15 apartments. The sale of these and other suites was entrusted to Brštanica.
The apartments were heavily discounted by up to 30 percent and were approved for Bosnalijek employees and their families, as well as for family members of Brštanica's owner. Bosnalijek was damaged, just in this instance, by 1.84 million KM.
With a discount of 154,000 KM Amar and Vedad Arslanagić, the sons of Bosnalijek's former director general, became the owners of two apartments in the Babin Dol complex.
Izet Arslanagić was charged on a count of being a member of an organized group which damaged Bosnalijek to the amount of 23 million KM. The trial continues against the other group members: former Bosnalijek director general Edin Arslanagić and his son Amar, the former director of marketing and sales abroad; Hasan and Jasmina Šepo, the owners of the private firms Brštanica and Carpe Diem; and former Bosnalijek employees Šefik Handžić and Aida Selvić.
The Cantonal Court in Sarajevo froze the defendants' assets last December so that some of this money could be paid back from the defendants' bank accounts, or by auctioning off their property, if a guilty verdict was eventually served.
The court froze two of Izet Arslanagić's apartments in Sarajevo, but has not moved to forfeit them now that his verdict has been found. Cantonal prosecutor Sead Kreštalica told the Center for Investigative Reporting in Sarajevo (CIN) that these properties were acquired before the crime had been committed, so the court decided only to forfeit Arslanagić's shares in some of the companies.
On the list of frozen assets are 11 properties owned by Edin Arslanagić and his sons Amar and Vedad – houses, flats, apartments, summer houses and garages. The list further contains a flat, an apartment, an office and two plots of land owned by Šefik Handžić's family and seven properties owned by Hasan and Jasmina Šepo.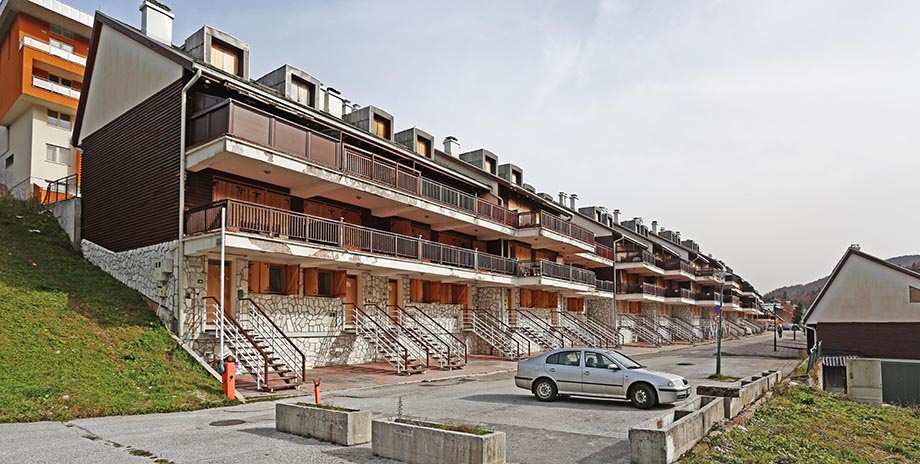 also found that the family of Bosnalijek's former director owned another two houses and development land in the US.
CIN also revealed that Sarajevo Canton Prosecutor's Office did not ask for the freezing of a Bjelašnica apartment owned by Vedad Arslanagić until the beginning of this year when he sold it to Lejla Karagić. She is Huzeir Prašović's daughter – who is the owner of Hing, one of the firms involved in building the same apartment complex at Bjelašnica. According to the contract, Karagić was to pay 170,000 KM for this property over the next five years. Arslanagić was in a hurry to transfer the title to Karagić's name and authorized this immediately. A notary warned him that there was no legal means to protect him in case the buyer decided not to pay the agreed sum.