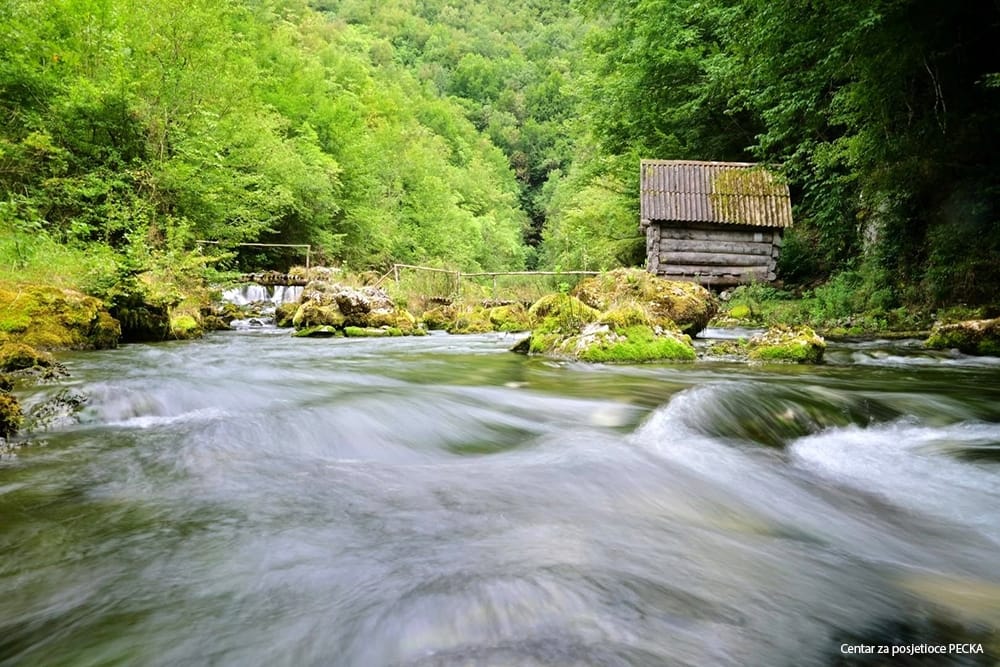 Area
3.206.900 m2
Managed by
Forest estate "Lisina" in Mrkonjić Grad and Forest estate "Ribnik" in Ribnik
Place
Mrkonjić Grad and Ribnik
Protected since September 2021
Category
A monument of nature – III
Specifics
The source of the Sana River includes the areas of the source of the river Sana and the lower course of the river Korana and the cave Mračaj. The protected area is rich in water and has diverse relief and landscapes.
Allowed
Grazing and mowing to maintain green areas, marking the protected area, scientific research, sanitary shooting of game, construction of game feeders, hiking trails, roads, and tourist facilities, school excursion visits, renovation of existing bridges on the river Korana, controlled collection of aromatic and medicinal plants, the traditional use of space by the local population.
Not allowed
Fishing, exploitation of land and minerals, disturbance and destruction of wild fauna and its habitats, lighting a fire, garbage dumping and construction of waste disposal facilities, construction of hydropower facilities, unplanned restocking, the introduction of foreign and invasive species of plants, animals and fungi, construction of infrastructure not harmonized with the values of the protected area, destruction of speleological objects.