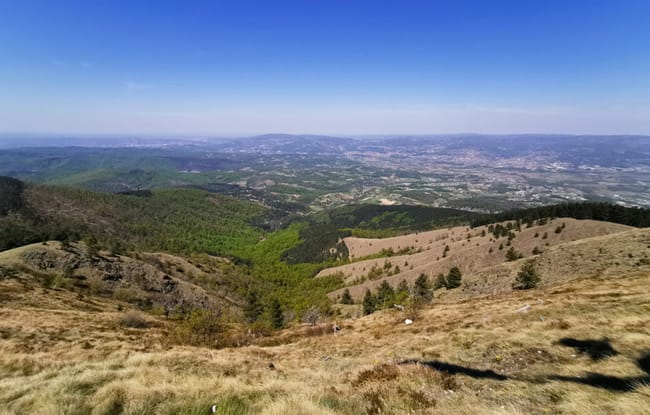 Area
1.320.000 m2
Managed by
Public Forestry Enterprise "Šume Republike Srpske" [Forests of Republika Srpska], Šumsko gazdinstvo "Doboj"
Place
Doboj
Protected since January 2022.
Category
Category II and Category III protected areas
Specifics
Trava iva [mountain germander] (Latin name: Teucrium montanum) is the basic value of the protected habitat.
Allowed
Teucrium montanum is most present in the Category II protected habitat areas. Activities allowed in the protected area include scientific research, marking the protected area and placing signs banning the use of quads, picking grass, mowing grass on the slopes to enable the spread of Teucrium montanum, controlled mushroom and plant picking, salvage harvesting, constructing tourist facilities, maintaining road infrastructure and organizing tourist and student visits.
Forbidden
It is not allowed to collect and use the strictly protected plant and animal species except for scientific research purposes, for which the permission of the competent authorities is required. Also, it is not allowed to harvest Teucrium montanum except during the "Harvesting Teucrium montanum in Ozren" event. Any activities that may disrupt natural harmony and endanger the environment, including the use of any type of motor vehicle outside the marked roads, unplanned afforestation, and burning of vegetation are strictly forbidden.
Related documents