"You – BAM 1,300! I make a copy of the list (…) and tell whom to vote for. On the 13th you'll get the list. You give 40 (BAM, author's note). I'll give it to a lad, you understand, I have two lads".
This was the vote-buying offer the convicted dealer, Elvir Saletović, made to a young candidate of the Narod i pravda party a few days before the local elections in the Brčko District.
Candidate Abdulah Iljazović played the game, which will bring the vote-selling organizers straight into the police trap.
Posing as party activists, the CIN reporters organized a meeting between Iljazović and vote sellers. Following the exchange of short text messages, they met in a café at a gas station in Brčko. It all felt like a flawless collaboration: Iljazović will give BAM 6,500 and will receive 130 votes in turn, and Saletović and his partner, Sanel Pengić will find voters and charge BAM 50 for each. They will keep part of the money for themselves.
Iljazović decided to report the indecent proposal to CIN, and later to the police and the prosecutor's office, and thus prevent the vote-selling that would get this candidate a mandate in the Brčko District.
Saletović and Pengić were arrested, and the Brčko District Prosecutor's Office ordered one-month detention.
Election frauds are not unusual in the Brčko District. Police recently arrested three members of the Brčko District Assembly and five middlemen for conspiring to abuse of votes of at least 280 fellow citizens.
Residents of Brčko villages told CIN reporters that they knew the arrested, and some of them easily believed they would get jobs in public institutions in exchange for their votes. The arrested were mostly deceiving their family members or neighbors.
"People being people, they saw nothing illegal in it", says Zekerija Mujkanović, the chief prosecutor of the Brčko District Prosecutor's Office.
Election fate of BAM 50
Two weeks before the 2020 Local elections, Abdulah Iljazović, a candidate for the Brčko District Assembly, received a phone call from an unknown number. He agreed to the proposal and met Pengić and Saletović, both of whom are convicted of drug dealing. Pengić offered his assistance, claiming to have a buddy who sells votes in the elections, but Iljazović declined it.
Abdulah Iljazovic became known to the public when local media revealed that he had been convicted three years ago of possession and sale of narcotic substances. He claims it is now behind him, and all he wants is to take the burden off himself and prove himself to his family, friends, and fellow citizens.
"In the end, I told him that I would talk to an older colleague of mine (…) to consult with him about what to do".
Iljazović called CIN reporters and in an agreement with them consented to record the second meeting with Pengić. Pengić showed up with Saletović, who was soon calling all the shots.
Saletović asked Iljazović to make a 1,300 deposit to solidify the deal. He indicated that he'll bring him a list of people willing to vote for money. Pengić and he explained to Iljazović where they intended to buy the votes:
"As I told you, 100 of these, 20 Serbs and 10 Croats. These are all Muslims, 100 of them. These are from Srpska Varoš, Grčica, Dizdaruša. From the Centre, and you'll have [votes] from the Centre. Then, you'll have my [people]. Srpska Varoš, Grčica. This is Bijela", said Saletović in the meeting.
Shortly after the meeting, Iljazović reported all this to the police.
"I found myself in a situation where I could choose to remain silent, but I do not want to be silent. We have been quiet so far, and this is where we ended up", said Iljazović explaining his decision.
A few days later, accompanied by a CIN reporter, Iljazović handed Saletović a hundred and thirty 10BAM banknotes as an advance payment for the purchased votes. Iljazović was expected to pay the remaining BAM 5.200 after the job is done.
According to the plan, each voter was supposed to get 10 BAM. Pengic wrote down the serial numbers of the banknotes in front of the candidate of the Narod i Pravda and CIN reporter. Each voter was supposed to take a photo with their mobile phone of the filled ballot with the received banknote next to it. That photo would have been proof of the job done, and in return, Saletović and Pengić would pay the voters the rest of the money.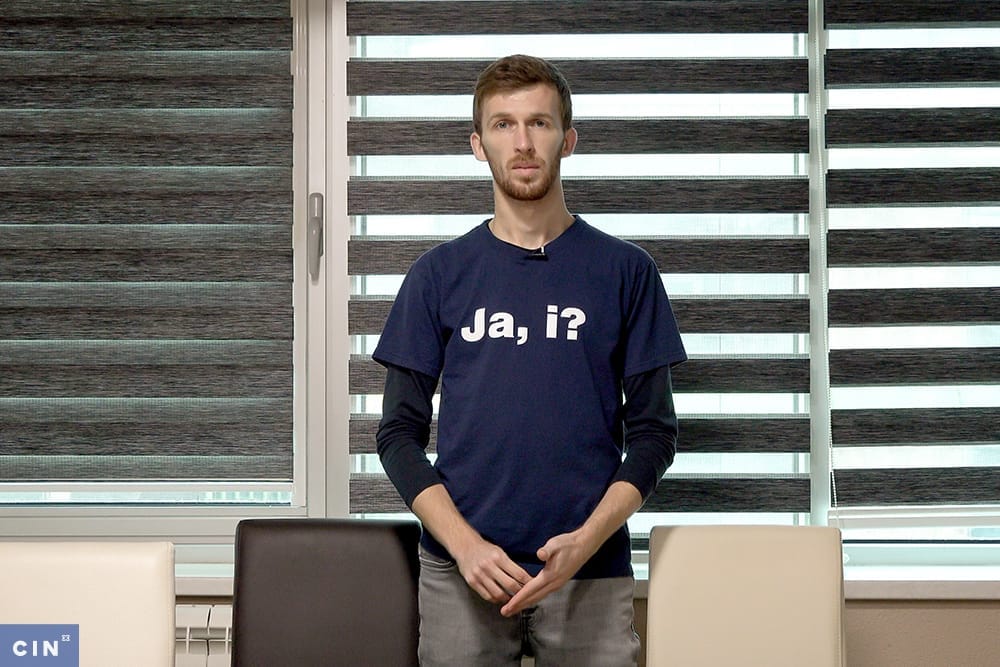 All banknotes that Iljazović gave to Saletović and Pengić were marked in a well-planned operation "Voter" by the Brčko Prosecutor's Office and the police to serve as evidence of election fraud.
On November 13, the day of the handover of the remaining 5,200 BAM, Saletović and Pengić were arrested in their homes. During the search of Saletović, lists with the names of voters and money were found.
A vote as a bail out of jail
Similar election fraud was plotted by other Brčko people as well.
Jasmin Ravkić was sentenced to three months in prison in mid-2020 for illegal logging, but he hoped that Pejo Mendeš, a member of Hrvatska seljačka stranka (HSS) [Croat Peasants' Party] in the Brčko District Assembly, would have his prison term replaced with community service. This is how he earlier helped his cousin Raif Ravkić.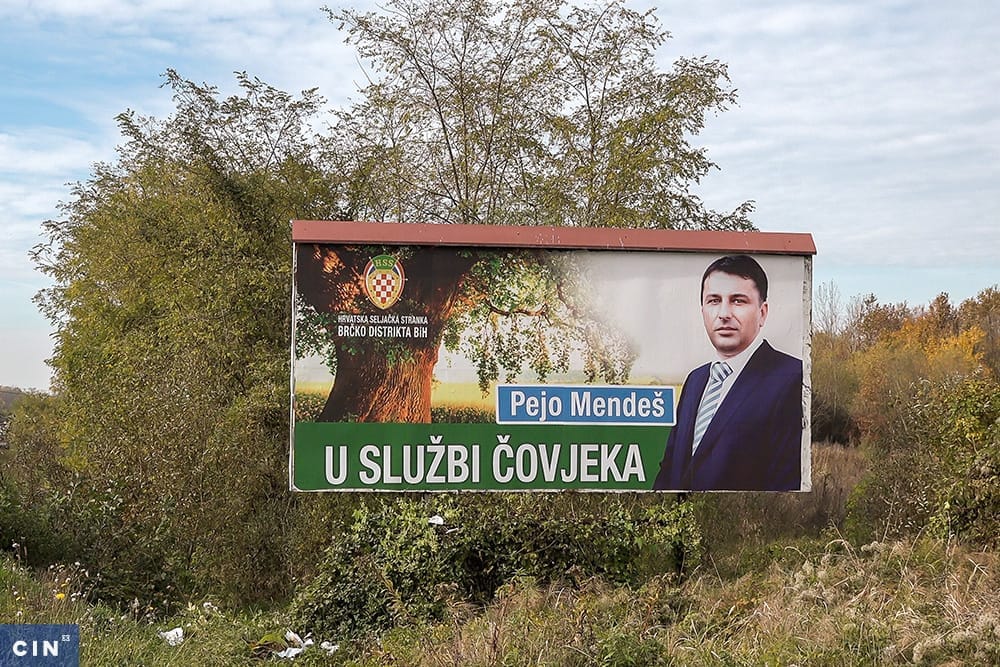 Jasmin, therefore, agreed with Mendeš to bring him data from ID cards of his neighbors and close family members so that Mendeš could abuse them for the upcoming local elections for outside BiH votes.
According to the plan, the political parties would have such false voters registered for postal voting from Serbia and Croatia to get the ballots. However, the ballots would not be sent to the registered addresses abroad, but instead at the parties' headquarters.
"I have been there myself with him and Pejo Mandeš when they talked. He told Pejo: 'Try to help and I'll collect you 50 ID cards to vote for you.' Do you understand?", Raif Ravkić told CIN reporters.
In August this year, Jasmin Ravkić fraudulently obtained the ID details of at least 20 of his neighbors, including his parents. He told them that he needed them because he was collecting signatures for a petition to convert his prison term into community service. Wishing to help, they gladly shared their data not knowing that the data would end up on the voter lists for voting from Croatia and Serbia.
"He said: 'Would you sign a petition for me so I wouldn't go to jail for three months? Pejo Mendeš would save me from jail so that I can stay here and be with my children'. So I thought if that's all that it takes, why not", explains Sadija Čolić, a neighbor, how Ravkić, whom she has known since he was a child, fooled her, her husband, her son, and mother-in-law.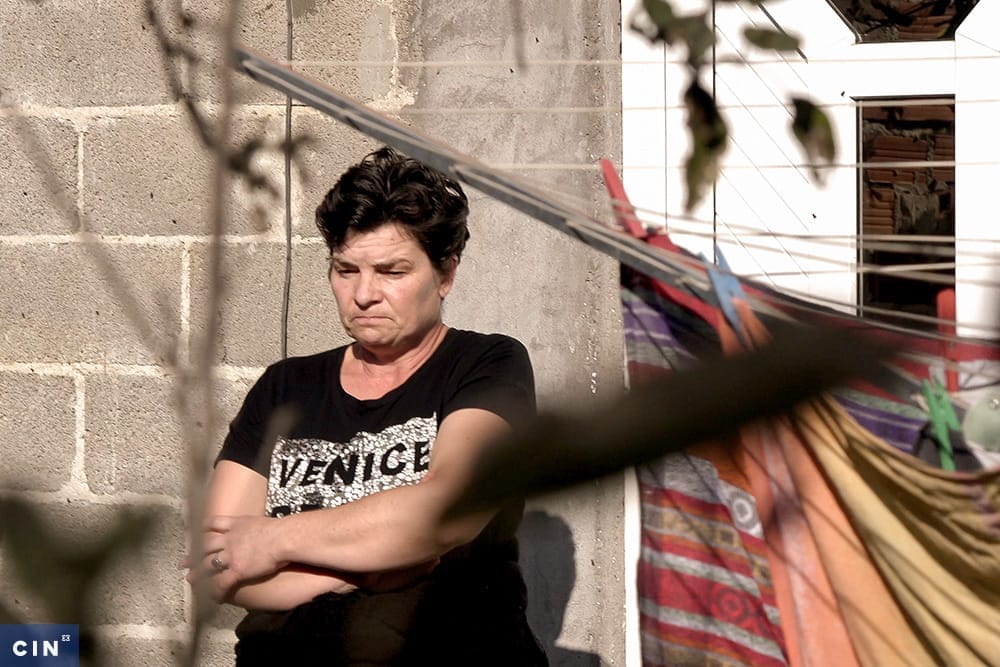 Sabina Zahirović, Ravkić's sister lives with her husband Mustafa at the edge of the village. Mustafa's brother, Šemsudin, and his wife are their first neighbors. Raif Ravkić and the four of them knew what the data from personal documents were supposed to be used for.
"He is my brother, and if need be, I'll give it to Peja again to save him from prison." Because it wasn't a bribe, not for money, just a vote, simply to save him", says Sabina.
Among those detained is a local businessman, Slavko Blažević, who collected other people's personal data for his daughter, and Ljubica Ilić, a deputy in the Assembly. Ilić is a Deputy and candidate of Hrvatska demokratska zajednica BIH (HDZ BiH) [Croat Democratic Party of BiH] in the upcoming elections.
She refused to talk to CIN reporters. The president of the Brčko HDZ BiH, Anto Domić claims to be surprised, shocked, and unhappy because of these events. Claiming to be surprised by Deputy Ilić resorting to these methods of collecting votes, her party, as they said, will not be sanctioning her for now.
You give me ID cards, I give you a job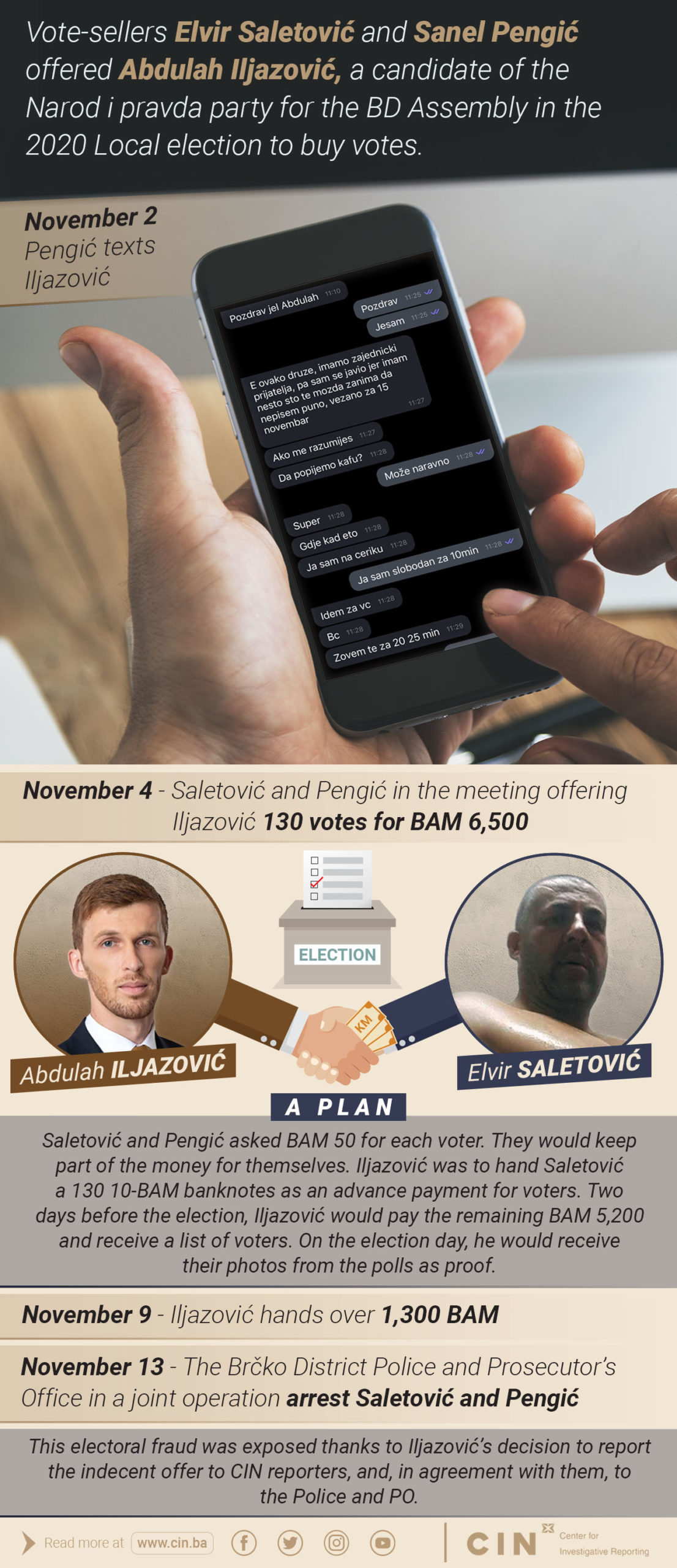 Every four years, citizens elect a mayor and 31 deputies of the Brčko District Assembly.  According to data of the Central Election Commission of BiH (CEC BiH), the number of voters from the Brčko District who registered for absentee ballot for this year's election has doubled compared to the previous election.
"Shortly after the postal voters' list for the 2020 Local elections was published, the citizens of the Brčko District started coming to the Institution, claiming that they were put on that list against their will," said the president of the Election Commission in Brčko, Andrea Mrkonjić.
When the arrests began in early October 2020, other deceived citizens were calling in Brčko District Election Commission. More than 20 of them suspected that their names were on the ballots in Croatia and Serbia.
CIN reporters revealed that three deputies and one candidate were involved in the fraud. Radoslav Bogičević and Nenad Kojić, deputies of Narodni demokratski pokret [People's Democratic Movement], and their party colleague and candidate, Stojan Bavarčić misused 114 personal documents of their fellow citizens, neighbors, and family members. They collected documents through third parties, in return promising them jobs.
In the village of Potočari, in front of a beautiful three-story building with a large garden, reporters met Kojić's father-in-law.
"Nothing criminal about that, they are not criminals. They are honest people since they were born. But I do not know why they did it. They have always had votes from these people. (…) To go to jail now, after so many years", said Ratomir Gajić trying to justify the actions of his son-in-law.
Petar Bogićević, a 30-year-old and disabled cousin of Radoslav Bogićević was promised a job in the Public Utility Company "Putevi" if he would provide Radoslav with a certain number of votes. Not knowing of the fraud plotted by his cousin, Petar collected documents from his immediate family members, relatives, and friends, thinking it would be enough to vote for the NDP and Bogićević. He did not know that these data would end up at a polling station outside BiH and that Radoslav Bogićević would be detained for three months.
On the day the lists were published, Petar was called by friends and family members, convinced that he had deliberately deceived them. He refused to stand in front of CIN cameras because he says, he fears for his safety. Unemployed and unprotected, with no possibility to stand up against fraudsters in power.
Peter's mother Joka could not have imagined that a cousin could take advantage of her son in this way.
"Why my child and my family," said Joka Bogićević through her tears. "Radoslav Bogićević is the first cousin of my late father-in-law, what else to tell you. He tricked him and tricked us all. His best buddies, friends gave him their ID cards. They did it for Petar, to get him a job."
A deceived village
No one from the leadership of the Brčko NDP could talk to CIN reporters because the president of the Board, Bogićević, and vice president Kojić and Bavarčić, are all in custody. The Brčko District Prosecutor's Office holds them suspect of forging documents, plotting election fraud, and accepting bribes.
The Chief Prosecutor, Zekerija Mujkanović told CIN that they wanted to stop further election fraud with these operations.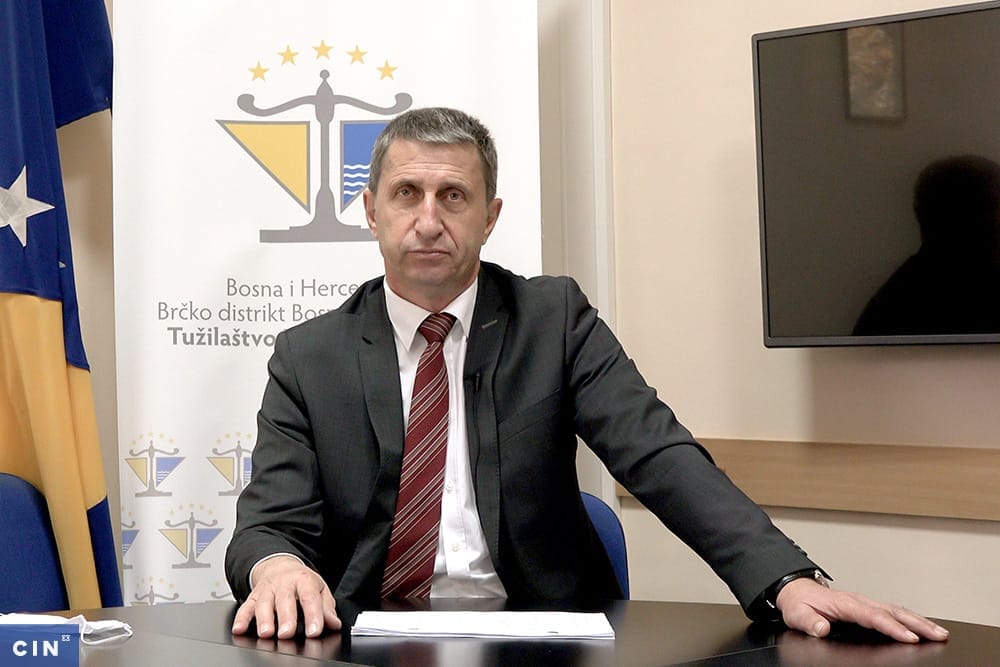 This year, 5,180 Brčko citizens registered to vote outside BiH. Four years earlier, there were half as many registered. This number of voters is enough to elect four out of the 31 deputies.
"It means four parliamentary mandates that can, of course, swing the government later, in one way or another," said the president of Partija demokratskog progresa [Party of Democratic Progress], Mr. Siniša Golić.
Ujedinjena Srpska candidate, Neven Popić, found his name on the voting list from Serbia. He immediately addressed the Brčko District Election Commission with a deletion request.
"If such an anomaly had been noticed anywhere else – we are not talking about BiH –  there would have been no election and everyone would have been arrested," says the head of the Brčko Board of Ujedinjena Srpska [the United Srpska], Uroš Vojnović.