The Center for Investigative Reporting in Sarajevo (CIN) is marking 10th anniversary of its work. Around 880 stories on various subjects were published during the past decade. Some of the stories have had deep impact on the society and others led law enforcement agencies to file criminal complaints or indictments.
"It was not always easy during these 10 years," said Drew Sullivan, one of the CIN founders. He said the original idea about setting up of an organization seemed incredulous and its continuation illusory. "By all accounts, media funding was drying up. Most international donors confided there wasn't much that could be done. Donors said it wasn't the time for new ideas so late in the game," said Sullivan.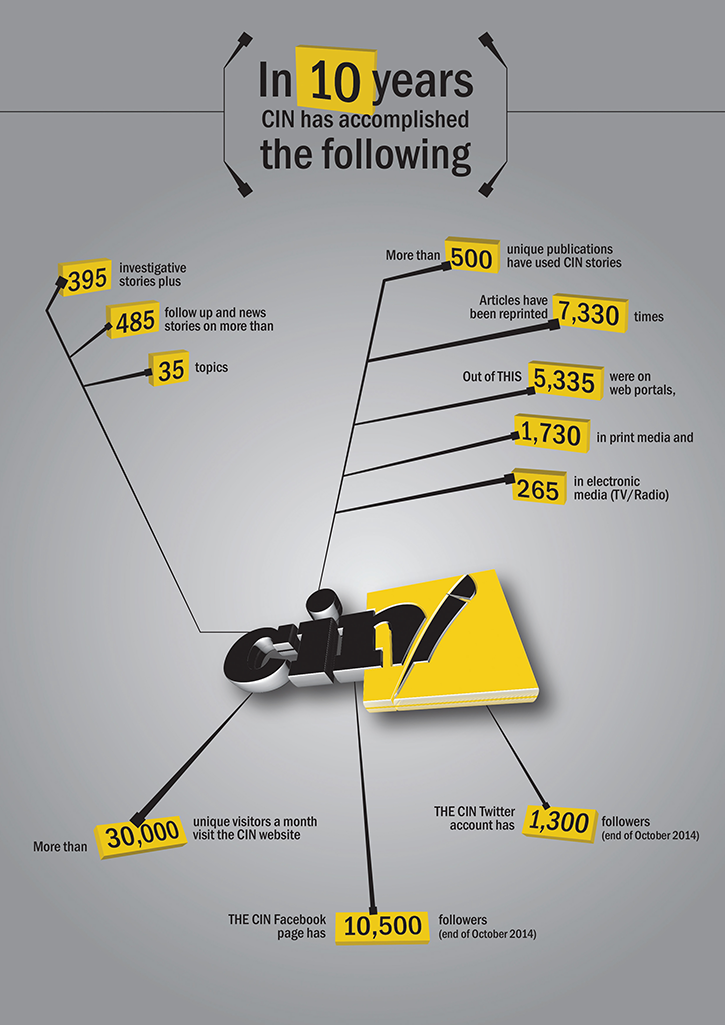 However, the donors like Soros, SIDA, NED, British Embassy, USAID, and BTD recognized the need for investigative reporting in Bosnia and offered financial assistance. CIN has since become an organization whose work is recognized by readers. Almost daily we receive tips from individuals or organizations to investigate various subjects or going-ons in the society.
The first US editors Don Pine and Drew Sullivan, set the standards which stand to this day: fair and professional reporting based on facts and evidence.
"This is a dream come true for any reporter who loves his profession. This is the best journalism school in the country, and possibly in the region, because it teaches people how to get information in the proper way and that every information needs to be double checked," said Azhar Kalamujić, CIN's first local editor-in-chief.
CIN has established good cooperation with local as well as international media. In the past 10 years more than 500 media outlets published CIN's stories. The newsroom has won 23 awards, diplomas and certificates of appreciation.
"As we look forward, the future holds challenges. I have faith CIN will continue to improve and grow. That's because organizations like CIN are badly needed in BiH," said Sullivan.