Nedim Uzunović, the ambitious head of the Moscow branch of Bosnia's top generic drugs maker, did not despair when he was fired in early 2012. Instead of looking for a new job, he plotted a comeback. And this he did in a big way. In Russia, he found investors who started buying shares of Sarajevo-based Bosnalijek, the firm that had terminated him.
Already the following year these investors acquired the majority stake in the company and became the new owners. They appointed Uzunović as the head of Bosnalijek management, and the company under his helm began shipping large amounts of medicines to its Russian owners. Nearly two years after the first shipment, the investors' company filed for bankruptcy, defaulting on nearly the same amount of money that they had put into the takeover of Bosnalijek.
Nevertheless, the factory continued shipping drugs to Russia, to other companies whose real owners also were in secret charge of Bosnalijek. Their identities were kept hidden, as was the provenance of the money they invested in Bosnalijek shares, inside a network of connected companies in Russia and offshore. People from Bosnia and Herzegovina (BiH) made this possible.
Over the past three years, various individuals and government officials filed numerous complaints against the new Bosnalijek management alleging money laundering, illegal trade in shares, hostile takeover, and entering controversial contracts on shipment of drugs to Russia. BiH prosecutors never found grounds to prosecute.
Besides Uzunović and several persons involved in stock trading, some important actors in the takeover of Bosnalijek were the representative of Russian investors and the president of Bosnalijek supervisory board Konstantin Zevlov; the director of the now defunct brokerage Eurohaus, Zijad Blekić; a former employee of Eurohaus brokerage Edin Dizdar;, and Hasan Ćelam, president of the Securities Commission of the Federation of BiH (FBiH).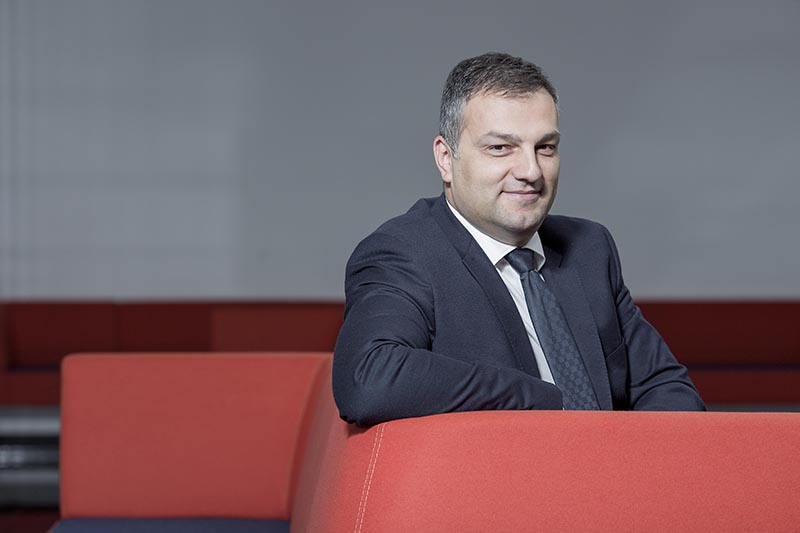 Russian Loans
The Russian pharmaceutical company Imperia Pharma from Sankt Petersburg was instrumental in buying Bosnalijek's shares, according to documents obtained by the Center for Investigative Reporting (CIN) in Sarajevo. The company's owner is the Gibraltar-incorporated Luveri International Limited. Gibraltar is one of the world's offshore zones used by companies' owners to evade paying taxes or launder money earned through illegal businesses.
This was just one in a chain of firms from tax havens with which Bosnalijek owners did business. The money that paid for shares of the Sarajevo drug maker was funneled through these secretive channels.
First, in June 2012, Imperia Pharma loaned $US 22 million to an offshore investment fund, Haden, with which it bought the Erkafarm chain of pharmacies based in Moscow.
In 1996, Haden incorporated as a private equity company in Luxemburg. However, until the acquisition of Erkafarm, Haden did little in its chosen line of work.
Three months after Imperia Pharma acquired Erkafarm, the latter company loaned Haden money to buy Bosnalijek stock. In its 2012 annual report, Haden revealed that it signed a loan contract with Erkafarm for €20 million (39.1 million KM), and by the end of the year, the loan expanded to €25 million (48.9 million KM). Haden took another 7.8 million KM loan from a Sarajevo branch of the Russian Sberbank in March 2013. Imperia Pharma guaranteed loan.
Such complicated financial transactions obscured the money's origin and owners' identity hinting at possible tax evasion.
Even though Haden is formally incorporated as an owner of part of Bosnalijek's equity, the firm stated in its loan application with Sberbank that it was just a proxy which bought the Sarajevo company on behalf of Imperia Pharma.
Haden had at least 56 million KM at its disposal for the takeover of Bosnalijek. However, just over half of this money was spent on shares, according to the payment slips from Sarajevo stock exchange.
Haden commissioned a Sarajevo brokerage Eurohaus to buy shares at the local stock exchange. During 2012 and 2013, it advanced Eurohaus 34 million KM. Haden's fiduciary Konstantin Zevlov, who managed Imperia Pharma's Legal Department, signed the payment slips. The choice of Eurohaus was an astute business move on the part of the buyers, because people in the brokerage were influential in the security market watchdogs in BiH. At the time of Bosnalijek's takeover Blekić was director of Eurohaus and also president of the Supervisory Board of the Sarajevo Stock Exchange. Another Eurohaus employee Edin Dizdar was a head of the Supervisory Board of Registry of Securities of FBiH.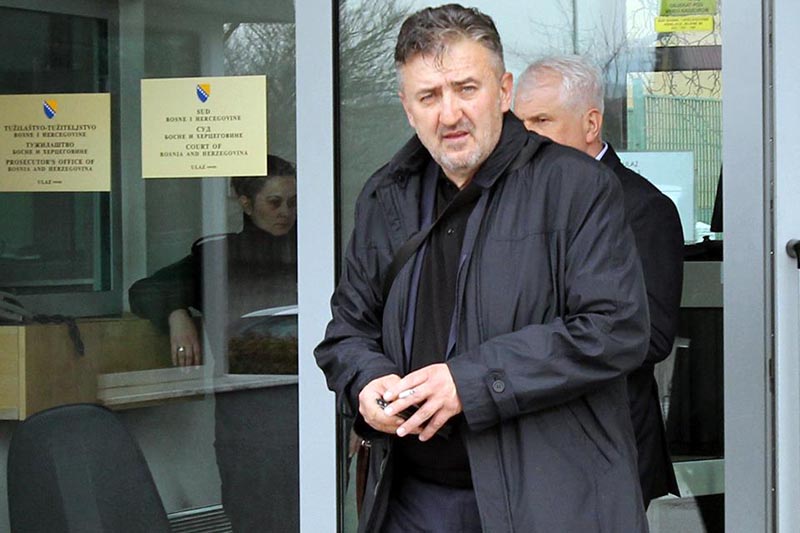 Eurohaus bought on Haden's behalf 29.94 percent of Bosnalijek's stock for around 32 million KM. After the deal was closed in April 2013, Eurohaus returned 2.05 million KM to Haden's account in Luxemburg.
Luxemburg's Financial Intelligence Department revealed that Haden wired this money six days later to a Swiss-based urban planning firm Arhing E&C. The company's owner Zlatan Brkić is a BiH national residing in Russia. Haden and Arhing E&C entered into a contract in February 2013. Brkić is indirectly connected to the director of Bosnalijek Uzunović because he shares ownership over two Croatian firms with Uzunović's father-in-law Emin Hadžiomerović.
Hadžiomerović was visibly upset when asked about his business relations with Brkić. He said they co-owned a construction company in Trogir: "We build houses and there's nothing wrong with that."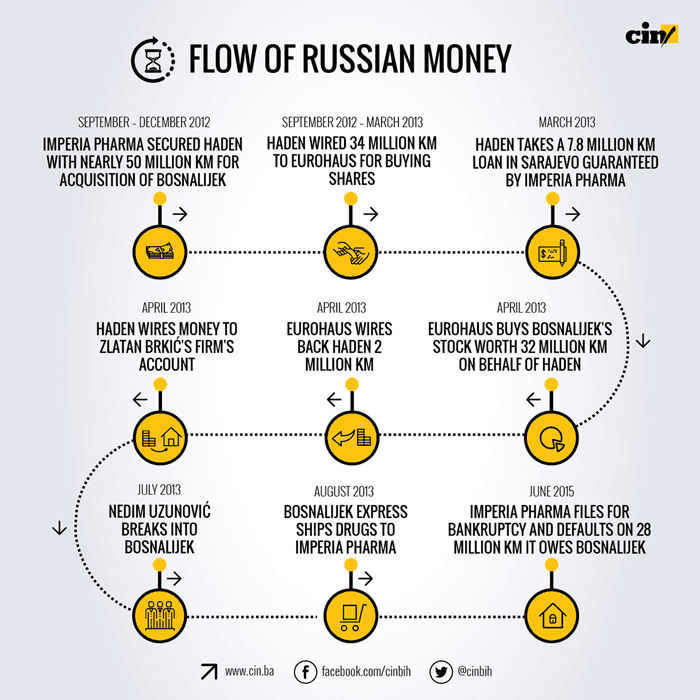 He explained that he met Brkić in Russia where both worked, but he did not know much about his business affairs.
"How would I know who's involved in what, where he gets his money from and in what amount," said Hadžiomerović adding that he himself funneled several million euros from Russia into Croatia and Slovenia at one time.
"All money wired via a bank is legal…No bank would allow illicit payments to proceed," said Hadžiomerović.
Before Haden's takeover, Bosnalijek's biggest shareholder was the FBiH entity government with a 19.25 percent stake, the Libyan government with an 8.77 percent stake and World Bank's International Finance Corporation (IFC) with an 8.37 percent stake. The remaining stock is shared among various investment funds and individuals, including the drug maker's employees.
The acquisition of Bosnalijek's shares went on from September 2012 to mid-May 2013. Among the first to go were IFC's shares. The corporation owned 655,729 shares that were bought by private persons hidden behind secret bank accounts and funds from the Cayman Islands. These proxies sold their stakes onward to Haden with minimal or no profit, according to an analysis of trading with IFC's stocks.
One of the criminal complaints for illegal trade in shares of Bosnalijek hints that no declared profit indicated that the real price was higher and the difference settled in cash, thus avoiding the financial oversight inherent to the Sarajevo Stock Exchange.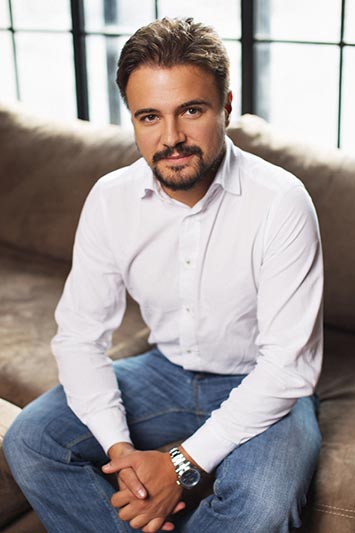 This could also mean that a transaction was agreed for a well-known buyer, with the fixed price of shares – the acts of market manipulation punishable under FBiH law.
Haden and the sellers might have had pre-arranged the price according to an analysis of trading in Bosnalijek's shares found in a report that Erdal Trhulj, then FBiH minister of energy, mining and industry, submitted with the police and the Cantonal prosecutor's office in Sarajevo on May 15, 2013. A price of 14 KM per a share repeated for 59 days of which 37 days were in a row.
Haden's Proxies
In March 2013, on the eve of finalization of trading in Bosnalijek's shares, Haden gave power of attorney to Uzunović and Edin Dizdar to arrange and preside over a Shareholder Assembly and to deal with the FBiH Security Commission, a regional market watchdog.
The assembly took place May 25 in the Stare Vrbe, restaurant near Bosnalijek's factory compound in Sarajevo. Bosnalijek's then acting director Šefik Handžić had refused to let Haden's proxies into the compound, calling the assembly illegal.
Haden's representatives succeeded in getting some of the small shareholders to pass a decision setting up a new Supervisory Board made up of Konstantin Zevlov, Edin Dizdar, Bernadin Alagić, Mirna Sijerčić and Vedad Tuzović. The representatives of the FBiH and Libyan governments did not attend the assembly.
"We thought that the assembly was illegal and we did not want to give legitimacy to this group," said Trhulj adding that a Libyan representative could not come to Sarajevo because of war at home.
Haden's representatives took advantage of the situation to fill all the Board posts with their candidates. Only this April did the government nominate its representative to the Board and recently it announced a sale of its Bosnalijek shares. Trhulj said that the FBiH and Libyan government representatives should be represented with the combined three members on the board in line with their shares.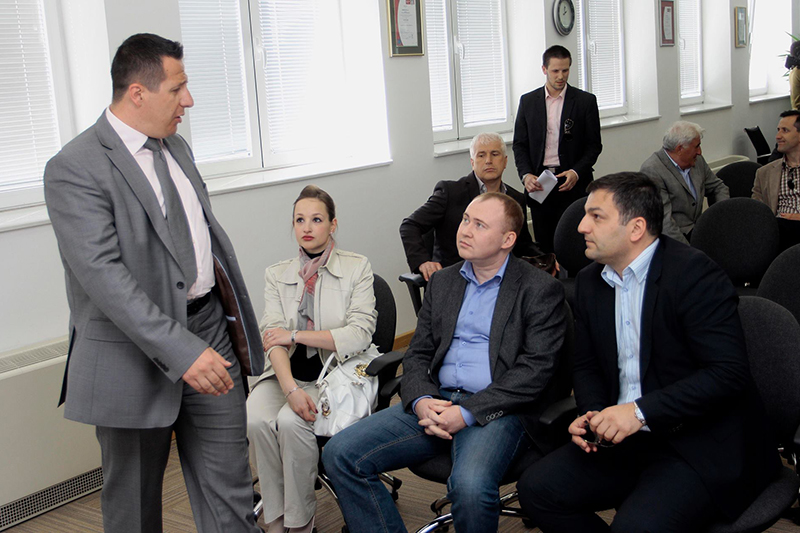 After Haden's acquisition of Bosnalijek, the ministry recommended its candidates to the board, but the proposal was never considered because then Prime Minister Nikšić did not put it on the agenda.
On June 13, 2013, the new supervisory board elected Zevlov as its president. Uzunović was appointed acting CEO, and Handžić dismissed.
Seven days later, the Security Commission of FBiH rubber-stamped these actions. On June 20, 2013, the Commission passed another decision that allowed the Supervisory Board under Zevlov to be registered in the FBiH Registry of Securities. The Commission had no mandate to do this because its term ended, according to an FBiH Supreme Court's decision a month and a half earlier.
The municipal court in Sarajevo did not accept the demands for the verification of the Supervisory Board members and Uzunović. This did not deter Uzunović, accompanied by security guards, from breaking into the HQ of the Sarajevo factory and taking it over on July 1.
Handžić called on police and prosecutors for help saying that during the break-in the company's seal had been taken, according to his complaint against Uzunović. He asked them for approval to publish a notice about the missing seal in the government newspapers to prevent a possible misuse. The police made an official record of the break-in, while Handžić said the Prosecutor's Office refused to approve the publishing of notice before the end of prosecution.
After Haden's Supervisory Board was registered in the company's files at the Registry of Securities, Handžić filed a complaint with the Cantonal Court and asked it to rescind the Security Commission's decision. On July 22, the court declared the Commission's decision null and void, but Uzunović continued to run the firm.
At the end of the year, the FBiH Parliament gave a so-called authentic interpretation of the Article 5 of the Law on the Commission for Securities. It decided that the commission members could continue their mandate until new members were appointed. This legalized its decision in effect. The new management of Bosnalijeka was incorporated in 2014. Until then, it did not have legal authority to run the company.
Express Shipping of Drugs to New Owners
Even though Bosnalijek had signed contracts with a number of Russian suppliers, the new management was in a hurry to conclude one more – with new owners. A month after Uzunović's coup, on behalf of Bosnalijek the new acting executive director for sales and advertisement Admir Kešo signed a contract with Imperia Pharmia for the express sale of nearly €30 million (58.4 million KM) worth of drugs. Several days later, an annex to the contract decreased the contract's value to €11.5 million (22.6 million KM).
Financial police established that the contract and the annex were not secured in the event of Imperia Pharma's default. The police revealed that Kešo was neither Bosnalijek's employee at the time when he was concluding contracts on behalf of it, nor did the company's bylaws give the executive director a discretion to conclude contracts bigger than 782,000 KM. Also, Uzunović nominated Kešo for the job even though he had no authority to do so since he was an acting CEO.
Drug deliveries began Aug. 7, 2013. By the end of 2014, the Russian firm received drugs worth 75 million KM.
In the beginning of 2014, Imperia Pharma was already late with its payments and had been pilling debts during the year. By the end of the year, Imperia Pharma was 40 million KM in default on its payments with late payment fees of 865,000 KM on top of the principal debt.
Bosnalijek's CEO Uzunović has repeatedly declined to meet with CIN reporters.
At the end of 2013, he tried to convince the FBiH government's officials that Imperia Pharma would honor contractual obligations. He painted the Russian company as one of the leading distributors of pharmaceutical products in its country with a tendency to expand.
Meanwhile, Imperia Pharma changed its name into TD Farmacija, before filing for bankruptcy in mid-2015. It defaulted on 28.3 million KM of payments for Bosnalijek.
In April 2015, days before filing for bankruptcy, Imperia Pharma signed a contract with a Sankt Petersburg's firm Grama and Bosnalijek to transfer its debt on Grama. Now Grama pledged to pay back Imperia Pharma's debt by Dec. 15, 2015. There was no mention of penalty damages. One of Grama's founders was Zevlov, the president of Bosnalijek's supervisory board. After Imperia Pharm's went bankrupt, Bosnalijek continued to ship huge amounts of drugs to Grama, and later also to Imperiya-Sodruzhestvo, another firm Zevlov founded.
Bosnalijek's financial statements do not reveal if the Russian firm honored the contact and returned the debt. The firm's Sarajevo management refuses to talk about it.