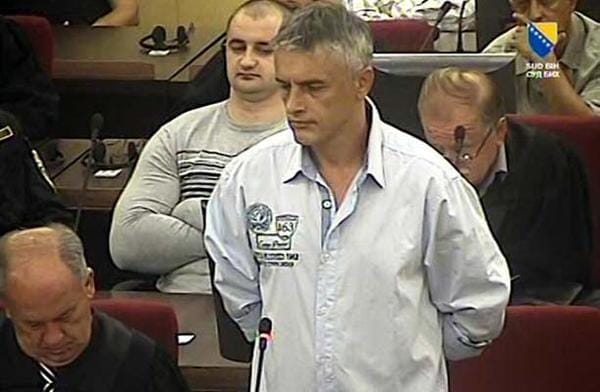 Zijad Turković owed between €30,000 and €40,000 to the murdered Mario Tolić, testified before the Court of Bosnia and Herzegovina (BiH) a witness Mario Sova from Zagreb. He said that Tolić and Turković used to be on good terms, but the things made a turn for worse several months before Tolić went missing in March 2010 along with Verner Ajdari.
Turković and the members were accused of their murders, as well as the murders of Midhat Mekić and his girlfriend Marija Salas Kortez. Sova said he knew Mekić who he met through Tolić.
Sova said that he had asked around about Tolić's disappearance but got conflicting information. He also met with Turković who told him he had no idea what happened to Tolić.
After the witness's testimony, the BiH Prosecutor's Office continued with the presentation of evidence related to a robbery at the International Airport of Sarajevo. In Dec. 2007, 2.5 million KM of money belonging to ABS Bank from Sarajevo were stolen from the airport's depot. The prosecutors have charged Turković on this count too.
According to the crime scene investigation's report, there were no signs of forceful entry at the depot's gate, which has been confirmed by the CC TV's tapes. Among other items of evidence admitted was the police paperwork proving that an Audi Q7—which was used in the heist—was stolen. Also, the car's number plates were stolen on a separate occasion.
Turković is charged with organized crime, narcotics trade, robbery, extortion, gun trade and other crimes. The BiH Prosecutor's Office indictment reads, among other things, that Turković led a group that sold cocaine and heroin from 2005 through 2010. He is accused of five murders, three attempted murders, the airport depot's robbery, illegal acquisition of shares from the Socks Factory Ključ and money laundering.