Milorad Bahilj wanted a Mercedes and he bought it at taxpayers' expense when he held the office of minister of trade for the Federation of Bosnia and Herzegovina (FBiH). He got a luxury Mercedes SUV GLK 220 that cost 86,112 KM.
According to the records collected by the Center for Investigative Reporting in Sarajevo (CIN), the car was bought quickly and with only the illusion of competitiveness.
The vehicle was procured from a Mostar dealership "Auto Lijanovići" which was incorporated by Željko Ivanković Lijanović. He is a nephew of the brothers Jerko and Mladen Ivanković Lijanović, leaders of the People's Party Work for Betterment (NSRZB), which appointed Bahilj as minister.
Jerko was FBiH vice-minister and the FBiH Minister of Agriculture, Waterworks and Forestry, while Mladen was an MP at the BiH Parliament at the time of the SUV's procurement.
Supplier Chosen on Silvester Day
The procurement procedure began in November 2012 when the FBiH government approved the ministry buying a vehicle with 2,000 cubic meters (cm³) of engine displacement and 110 kilowatts (kW) of power. The following month the ministry called for applications from all interested companies to bid. The BiH Law on Public Procurement in force at the time required at least three quotes from which the best would be chosen.
The bidding paperwork used the engine displacement and power approved by the FBiH government. It stipulated other required characteristics — a wheelbase between 2,700 and 2,760 millimeters, metallic color, a gas tank of at last 66 liters and seats covered in "black combination, suede or smooth leather of similar" — so specific that they pointed to a diesel SUV with an automatic stick shift and four-wheel drive.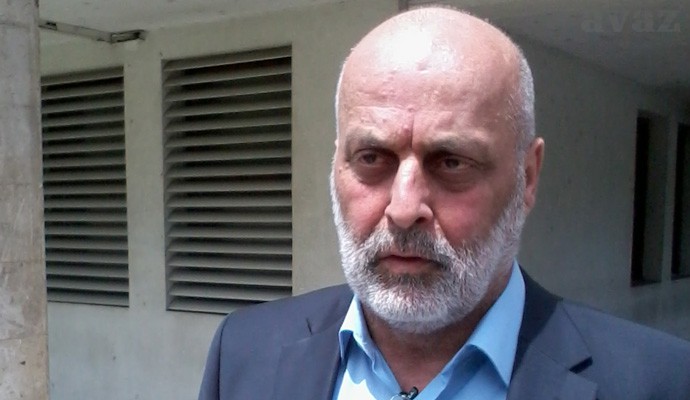 The bidders had until the last day of 2012 to send in bids, while the criteria for selection included the lowest price, delivery period and guarantee period.
According to a copy of the minutes of the opening of the bids that the ministry supplied CIN, the quotes were 86,112 KM, 88,803 KM and 87,984 KM. Even though the firms' names were erased from the minutes, reporters cross-checked the business registration numbers and found that these bids belonged to three Mostar firms: "Auto Lijanovići", Flar and "Auto Start".
The contract was awarded to "Auto Lijanovići", which along with the lowest bid offered the shortest delivery period – just five days.
The winning firm was also the incorporator for a second bidder, Flar. The director of the third firm "Auto Start" Mirsad Vrce, told CIN that he had sent a quote in "just to see how far the show would go", because he knew that the Lijanovics owned the other two companies.
Competition was an illusion, but Igor Vukajlović from the Banja Luka association Tender said: "Our regulations tolerate this."
Even though this is not usual in public procurement, in this case, everything was done in a day just before the New Year's Eve festivities of Dec. 31, 2012. On that day the bids were opened, the bidders ranked and the most favorable chosen .The accompanying paperwork does not specify which car was offered. The names of the commission members were erased from the minutes, while Minister Bahilj signed off on the decision awarding the contract.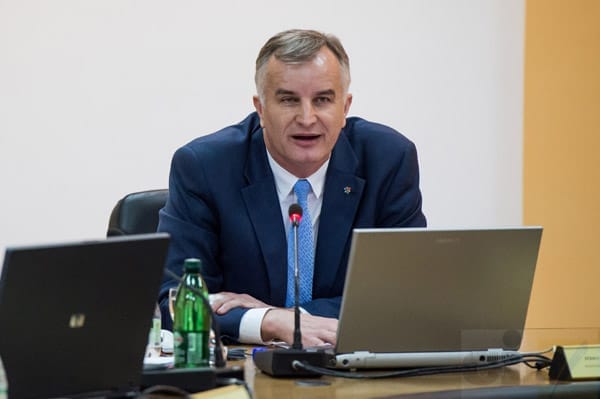 Ivan Kutleša, a public procurement expert, said that it was theoretically possible to pass the award decision on the same day, but that this happens rarely. "A commission needs to review the paperwork of all bids that have arrived," he said.
To be eligible for the tender, the applicants had to show that they fulfilled conditions such as: that they were not on the brink of bankruptcy; that they had had a revenue of at least 300,000 KM in the past three years, and that they had successfully completed at least three contracts whose character and complexity were similar to that of the proposed contract in the past two years.
According to the records from the Audit Office for the Institutions of the FBiH, the Ministry's budget for vehicle procurement was 30,000 KM in 2013. Despite this, Ministry officials chose a car – a Mercedes – nearly three times as expensive. The German manufacturer does not have a diesel engine of the displacement and power set by the FBiH government, but solely a combo of 2,143 cm³ and 125 kW of power or stronger. Such a car cannot cost 30,000 KM, so the ministry had to find additional money by redistributing its budget. This followed after a contract on the delivery of car signed between Bahilj and Ivanković Lijanović on Jan. 22, 2013.
In a telephone conversation Željko Lijanović told CIN reporters that he's known Bahilj privately for years and that he advised him what vehicle to take. "The minister has always driven a Mercedes and the man wanted to buy a Mercedes, but within the framework of what his ministry allows for."
He said that he was not the party member and that his uncles have not helped him in business. "They've hindered me more. I used to work more with public companies before he was a vice-president."
Over less than 10 years, Auto Lijanovići has increased its capital from 10,000 KM to nearly two and a half million KM. According to a public procurement database that CIN published, the firms delivered cars to at least five other government agencies and public companies between 2011 and 2014. It concluded 24 contracts worth nearly 3 million KM combined. The Lijanovićs' customers included the FBiH Judicial Police and a Mostar Public Company Power Utility of Croatian Community of Herceg Bosna. "
There's No One to Solve Conflict of Interest
Bahilj and Lijanović are connected not only by party but by business connections. In February 2006, Bahilj was appointed an executive director of a Mostar company for production and processing of meat Mi-Mo which was connected to a Široki Brijeg Lijanović LLC.
Inspectors from the BiH Indirect Taxation Authority uncovered that Lijanović LLC was incorporating other companies which nominally were registered as owners or users of real and movable property. After one of those connected firms piled up a tax debt it would shut down. That would be followed by the incorporation of another company and the scenario would repeat. As those firms have had no property to their name, so the Indirect Taxation Authority could not seize their property.
Four brothers: Jerko, Mladen, Slavko and Jozo Ivanković Lijanović; their father Stipo Ivanković Lijan and another nine persons including Bahilj were arrested.in Sept. 2014, on charges of tax evasion in the amount of at least 11 million KM. However, they were released with no charges pressed.
Jerko Ivanković Lijanović said then that the reports that led to his arrest were made by the Indirect Taxation Authority and the State Investigation and Protection Agency were false
A public procurement contract between parties with common interests could hint at the conflict of interest that needs to be prevented. However, due to the current reform of judiciary in this field, it is legally impossible to establish a conflict of interest in the FBiH institutions.
However, conflict of interest in Republika Srpska is monitored by the Republic Commission for Establishing of Conflict of Interest, while conflict of interest at the level of BiH, FBiH and Brčko District was established and sanctioned by the Central Electoral Commission (CIK) until more than a year ago. CIK's powers in this instance were taken over by the Commission for Conflict of Interest that's made up of state MPs and representatives of the Agency for Prevention of Corruption and Coordination of Anticorruption Efforts (APIK). Currently, no one oversees conflict of interest in the bodies of FBiH and District of Brčko.
Brothers Ivanković Lijanović and Bahilj suffered a defeat at last year's general elections. They did not make the cut of the state Parliament and Bahilj did not make it into Herzegovina Neretva Assembly.
In a telephone conversation with CIN reporters Bahilj denied any agreement between him and Lijanović on buying the car before the bid was put out. The conversation ended with a swear word and Bahilj hanging up.
A Luxury Mercedes GLK 220, shy of three years old, was passed on to the current Minister of Trade Aleksandar Remetić. He told CIN he was embarrassed to be driven in such an expensive car so above the standard of citizens.
"I don't feel comfortable in this car," said Remetić who still has a dilemma how to solve a problem that was passed on to him.