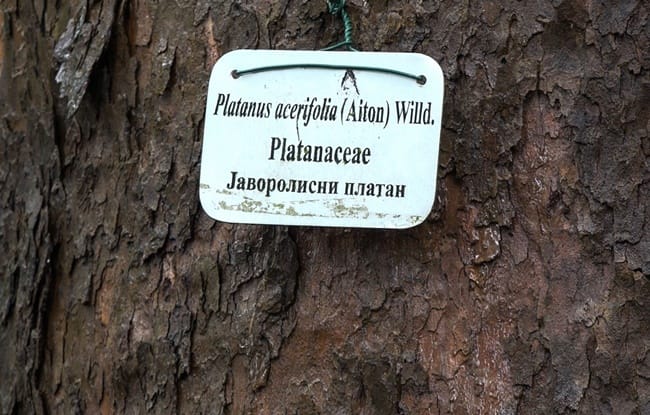 Area
273,817 m2
Manager
Institute of Genetic Resources
Location
Banja Luka
Protected area since 2016
Category
Protected area with sustainable use of natural resources – VI
Specifics
"University City" complex represents the most important park in Banja Luka. It is located in the area that belongs to the Borik local community board. Its most important value is a 270-meter long alley of 99 American Sycamore trees. As nature monuments within the protected area are four Ponderosa pines, two narrow-leafed ashes, a group of bald cypress trees, paper birch, pagoda tree, common oak, Himalayan pine, nootka cypress and a cherry tree. Research has identified 55 bird species. There are two buildings inside the protected area of cultural-historical value. These are the Vice-Chancellor's Building and Therese building, both from the Austro-Hungarian period.
Current State
It is located in the city with a good access road.
Allowed
Planting of trees, bushes, flowers, lawn rehabilitation (according to the horticultural project), tree maintenance and the protection and preservation of trees, bushes and flower communities, and lawns from illnesses and pests, getting rid of buildings and thins which are out of whack with the environment; construction or reconstruction of building and information which are in line with the protection goals.
Prohibited
Damaging of flower gardens and lawns; changing of Area's land use designation except for the needs of the servicing the complex's park; moving away and planting of tree flora except based on the projects related to horticultural design and conditions of the Republika Srpska Institute for the Protection of Cultural, Historical and Natural Heritage; harassing and harming of birds; construction of buildings which are not planned by the spatial planning blueprints; waste disposal; throwing solid waste into Vrbas river; damaging, harming or destruction of the park's mobile or structural parts (fences, gates, pillars, lightning and others); conducting activities on land or construction work except for conservation purposes and implementation of projects with the goal of rehabilitation and improvement of the complex's park section.
Recent documents
ZAKON O ZAŠTITI PRIRODE REPUBLIKE SRPSKE
ODLUKA O PROGLAŠENJU SPOMENIKA PARKOVSKE ARHITEKTURE UNIVERZITETSKI GRAD