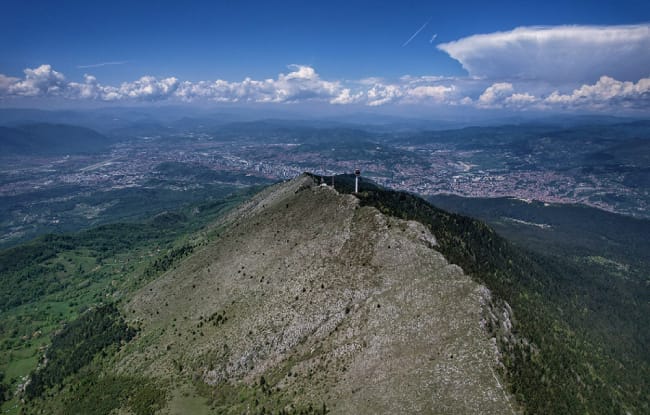 Area
50,363,700 m2
Managed by:
City of Istočno Sarajevo
Place
City of Istočno Sarajevo
Protected since September 2022
Category
Nature park
Specific features
The main value of the Nature Park is Trebević mountain with several medium-height ridges. As a result of tectonic movements, Trebević has exceptional morphological diversity. The high ridges are predominantly sharp and jagged, and the valleys between them are slightly rounded.
Forbidden
It is forbidden to collect and exploit strictly protected wild plant and animal species, destroy, uproot and dig plant and mushroom species, disturb, abuse, injure and destroy animal species and degrade their habitats, introduce foreign and invasive plant and mushroom species, burn fire uncontrollably, deposit waste, change the watercourse, set up cage systems or other fish breeding facilities…
Allowed
It is allowed to conduct scientific research and educational work, mark the boundaries of the protected area, carry controlled picking of mushrooms and herbaceous plants, use forests and forest products, use the space traditionally by the local population, and construct tourist facilities…
Related Documents