Delegates and deputies in the State Parliament sat for about 40 working days in less than four years. During that period, they adopted 16 laws.
With this result, the current MPs are the least efficient of all eight post-war assemblies, but this took no toll on their income, which is five times the average salary of citizens of Bosnia and Herzegovina (BiH).
BAM 12.5 million has been spent on their salaries and allowances. An additional almost 3.4 million marks was allocated for officials of the Presidency and the Council of Ministers of BiH. Due to the blockages and delays in forming the government in this term, they cannot take pride in their performance.
Despite receiving very high salaries, MPs this summer voted for a salary increase of BAM 500 for themselves and their colleagues in these two institutions. Other civil servants on the payroll received an increase of BAM 60 to BAM 300.
Wages for not working
From the beginning of their term until July 2022, state MPs, ministers and members of the BiH Presidency received a monthly salary of about BAM 5,000. In addition to salaries, they were paid meal allowance, flat rate, per diems, compensations for the use of personal vehicles, transportation costs, jubilee awards, severance pay, allowances for work in committees, one-time allowances, allowances for living-away-from-home and accommodation, and before the summer vacation they received a BAM 300 holiday bonus.
The Parliamentary Assembly cost the citizens the most. As much as BAM 10.1 million was paid in salaries and meal allowances of 57 MPs. In addition, they also receive a monthly flat rate of BAM 714 KM for additional activities during the term such as work in their constituencies, attending events, professional training, and the like. This item alone cost citizens BAM 1.64 million.
In less than four years, BAM 396,332 was set aside for fees for arrival to and stay in Sarajevo, and BAM 82,140 for jubilee awards, work in committees, per diems, one-time benefits, and holiday bonuses. Some of them retired during their term and received BAM 232,815 in severance pay. After that, they resumed their work, so now they receive both a pension and a salary.
Although passing legislation is the most important part of the work legislators do in the State Parliament, MPs who do not attend sessions bear no sanction.
One of the most inactive deputies is Mirsad Kukić from Pokret demokratske akcije (PDA) [Democratic Action Movement]. Of 43 sessions, he missed 21, due to poor health, he said. Even when he attended the sessions, he never asked to speak nor did he ever raise any parliamentary questions or submit initiatives.
"I thought that is how it is supposed to be," he says.
For less than four years of this kind of work, he was paid nearly BAM 113,000.
Kukić received more than 31,000 votes in the 2018 elections. As he says, he has "done a lot" for his voters, but he refused to explain to the CIN journalists what that entails.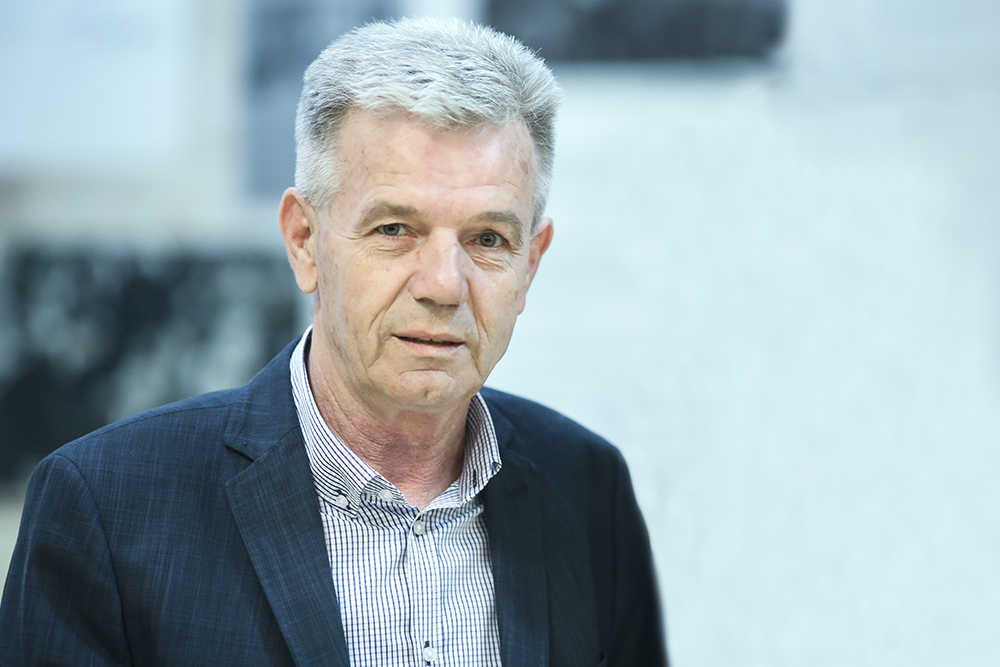 Since August 2021, 18 state MPs from Republika Srpska (RS) have been obstructing the work of the State Parliament. They either skipped the sessions or prevented the passing of laws, as per the instruction of their party leaders, due to the disagreement with the work of the High Representative.
Instead of being sanctioned for not working for 7 months – which is how long their boycott lasted, they have been paid more than BAM 717,000.
Among them is Lazar Prodanović, a delegate who was paid more than BAM 258,000 in this term. So far, he has asked 11 questions and participated in discussions at eight sessions.
This is his 16th year in the State Parliament.
"If we are talking about reform laws, a faster way for BiH to become a candidate for membership, improving the economic environment and many other issues", politicians cannot be commended for what they did so far, says Prodanović.
However, this did not prevent him from taking more than BAM 28,000 in severance pay in March of this year and then resuming his work in the Parliament.
In addition to him, the following delegates also received severance pay in this term: Bariša Čolak and Dragan Čović from HDZBiH [the Croat Democratic Union], Bakir Izetbegović from SDA [the Party of Democratic Action], and Nikola Špirić from SNSD [the Alliance of Independent Social Democrats] and deputies Jakov Galić from SP [the Socialist Party], Dragan Mektić and Mirko Šarović from SDS [the Serb democratic party].
Since 2010, BAM 611,472 have been paid in severance payments to 21 officials of the Parliament, the Council of Ministers, and the Presidency of BiH. Given that the individual amounts reach BAM 30,000, deputy Damir Arnaut from Naša stranka [Our Party] proposed amendments to limit the amount of severance pay to BAM 10,728.
This proposal has already failed three times, and now it is awaiting a vote in the House of Peoples, and according to Arnaut, it is likely that the proposal will fail for the fourth time: "It's not just severance pay. There is a whole lot of people out there who will take absolutely everything the law allows them, but they keep forgetting that they are the ones who pass that law."
The Council of Ministers worked in a technical mandate for a year and two months after the election. The new assembly started working only at the end of December 2019. Since then, 20 ministers and their deputies have received a total of BAM 2.68 million in salaries and allowances. Among the highest paid are Chairman Zoran Tegeltija and Minister of Finance Vjekoslav Bevanda, who have been paid individually about BAM 160,000 so far.
During their term, the state mainly functioned on temporary financing, during which no development projects could be implemented.
The term of the BiH Presidency was marked by slow and inefficient work as well. To this most contributed the Serb member of the Presidency, Milorad Dodik, who was either skipping the sessions or voting against the other two members. From the beginning of his term, he has collected more than BAM 243 thousand.
In the same period, the Bosniak member Šefik Džaferović was paid slightly more than BAM 247 thousand while the Croat member, Željko Komšić, received nearly BAM 233 thousand from the state budget.
The mandate from the party, not from citizens
Deputy Halid Genjac from SDA has been part of the legislative branch since 1996. He was a four-time deputy and four-time delegate. However, most of his terms didn't come from voters, but from his Party, which wanted him in the Parliament. He got there through the compensatory lists or by being delegated to the House of Peoples by his Party.
In the current convocation, he took part in the debate at four sessions and asked one parliamentary question. For this, he received more than BAM 241 thousand. He refused to talk to journalists about his work.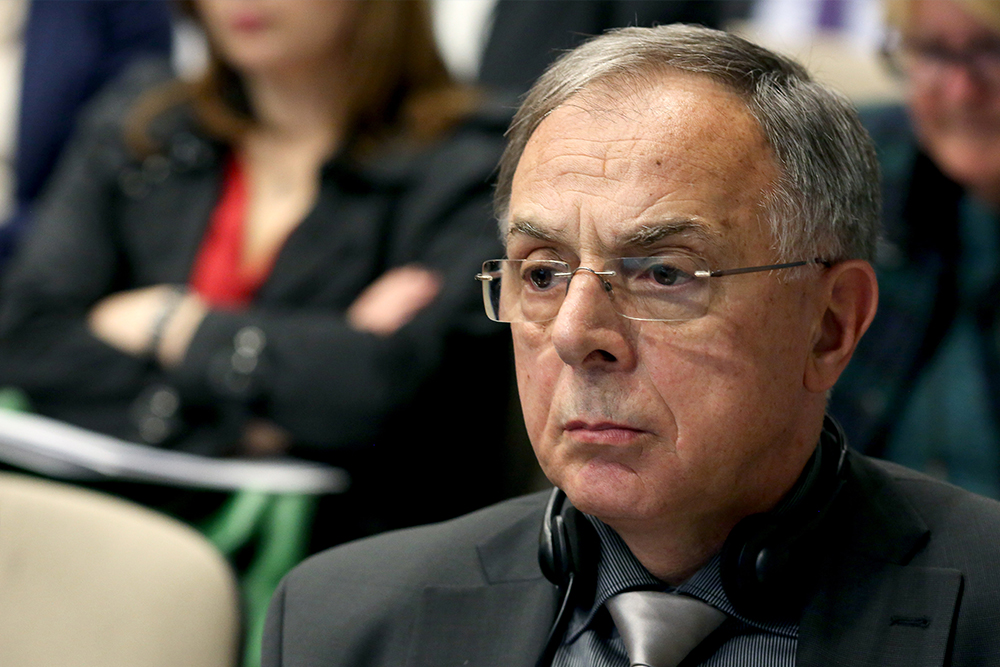 Delegate Munib Jusufović from SBBBiH [the Alliance for a Better Future of BiH] was not particularly active either. In early 2020, halfway through his term, he moved from the House of Representatives of the FBiH Parliament to the State-level House of Peoples, taking over the position of his party boss, Fahrudin Radončić, who was appointed a minister.
In the 2010, 2014, and 2018 elections, he won an average of 500 votes, so for the seat in the FBiH House of Representatives he needed additional support from the Party that gave him a compensatory mandate.
In 2013, he received a severance package of about BAM 14,000, and now in addition to his high salary in the Parliament, he also receives a pension. He was paid BAM 179,000 for the delegate function in this term. He participated in discussions at ten sessions, did not ask any delegate questions nor did he submit any initiatives. At the end of his career and this term, he says that he cannot be satisfied with the performance he delivered during his political career.
"None of us has much to show. It would even be a shame to brag," says Jusufović.
According to the BiH Election Law, compensatory mandates for the House of Representatives of the State Parliament are awarded to 12 MPs from the list of parties that passed the election threshold.
In addition to Jusufović and Genjac, in the assembly that is about to expire, the following individuals have this kind of mandate: Alma Čolo and Adil Osmanović from the SDA, Mirjana Marinković-Lepić from the Naša stranka, as well as her current party colleague Damir Arnaut who won this term as a candidate of the SBB, Edita Đapo from the SBBBiH, Nada Mladina and Nermin Nikšić from the SDP, Nenad Stevandić and Snježana Novaković-Bursać from SNSD, Mira Pekić from the (PDP) and Jakov Galić from SP.
According to Professor at the Faculty of Political Sciences in Sarajevo, Elmir Sadiković, citizens, in fact, have a very limited opportunity to elect deputies, and the Parliament is nothing but an extended arm of the party leaders.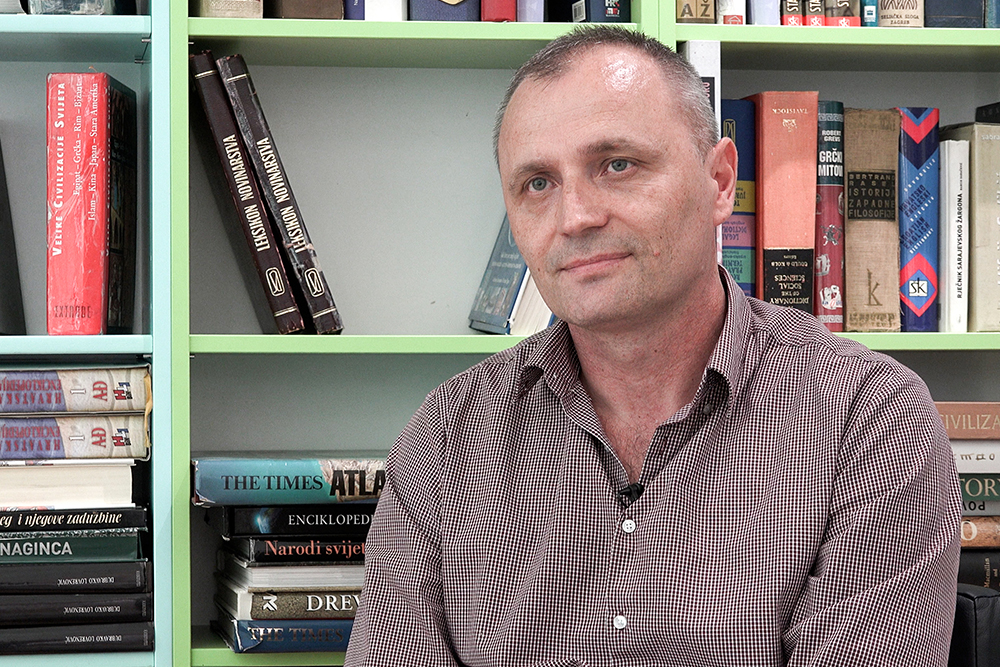 "Whatever the leaders of political parties or the innermost circle agree on at a meeting, the MPs, who are guided by their own interests, will simply implement in practice without much thinking about it. (…) The loyalty they show to the party leaders makes them good candidates for a good position on the electoral list in the next elections", says Sadiković.