Đorđa Kojić, an Alliance of Independent Social Democrats (SNSD) legislator in the National Assembly of the Republika Srpska (RS) has won at least 3.9 million KM worth of contracts put out by public companies and government agencies over the past four years in Bosnia and Herzegovina (BiH).
At least 46 contracts have been awarded to his three companies: Brčko Gas, Brčko Gas Osiguranje and Transjug L. In at least two cases he signed deals with agencies run by his party colleagues as the only bidder.
Kojić is not the only lucky politician-businessman.
The Center for Investigative Reporting in Sarajevo (CIN) combed through tender notices of the BiH Public Procurement Agency and the Brčko District Department for Public Procurement between 2007 and August 2010. At least 20 firms owned fully or in part by officeholders or candidates running for the upcoming elections have concluded at least 166 contracts with public companies and agencies worth at least 13.7 million KM. The values of some of the contracts were impossible to determine as the bids were per item without specifying number of items.
Conflict of interest laws have been passed on all levels of governance to limit the influence that politicians in power with direct or indirect access to information can have on the outcome of bidding. However, these laws, designed to regulate the ways in which officeholders can do business with government contractors, are not harmonized, leaving opportunity for abuse.
Đinita Fočo, director of the BiH Public Procurement Agency which oversees the implementation of the Law on Public Procurement, said that the agency had not received any complaints from bidders about conflicts of interest.
Representatives of non-governmental organizations and some other bidders say that business deals are negotiated with favored bidders even before public bids are put out.
Audi Q7
Kojić sold an Audi Q7 sport utility vehicle in July 2008 to the state government for use by Nikola Špirić, chairman of the BiH Council of Ministers. Kojić and Špirić are party colleagues.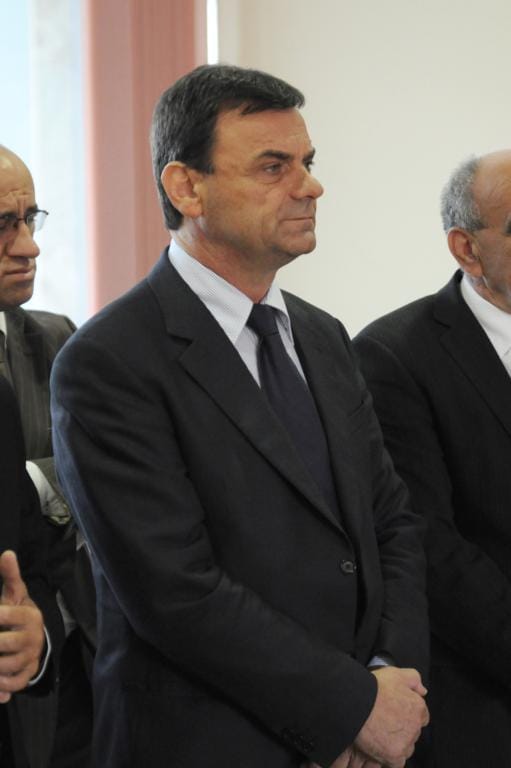 Zvonimir Kutleša, secretary general of the Council, signed off on the purchase May 22, 2008 for a vehicle for Spiric at the maximum price of 220,000. The BiH Auditor's report shows that only 161,500 KM was budgeted for a vehicle that year.
Unusually, a procurement commission was formed two months before that decision to purchase a vehicle. . The chairman of the commission was Špirić's aide Sretko Bursać, and the members are Davorin Penđer and Vidoje Crnogorac from the Purchasing and General Services Department and Midhat Kapo from the Press Office of BiH Council of Ministers.
The bidding paperwork required that the commission receive at least three bids. Each bidder could provide only one quote. Bidders were required to provide a copy of the company paperwork from the court, which shows the company ownership structure.
Špirić's office asked for a four-wheel drive with an engine of at least 350 horsepower, a volume of 4.172 cubic centimeters, a tiptronic stick shift and painted in "L8 Phanton," a specific metallic black color.
Sales officers from several car dealerships told a CIN reporter that those characteristics precisely describe an Audi Q7.
Even though F-Autocentar SA in Sarajevo and Mostar-based Jelić Auto requested bidding documentation, only three companies participated in the bidding: Brčko Gas and S-Auto from Brčko, Transjug L from Donji Žabari. All are owned by Kojić. The three sent their bid offers on the same day and they differed slightly from one another on prices and delivery dates.
Brčko Gas offered 225,316 KM with a delivery date between 90 and 120 days following signing of contract. S-Auto offered 220,452 KM with a 30-day delivery date, and Transjug L, 219,900 KM with delivery on the day of signing.
Brčko Gas was represented by Dušan Bajić, S-Auto by Bojan Košutić, and Duško Sofrenović represented Transjug L. All three were connected by Brčko Gas: Bajić is the head of sales in the Audi-service, while Košutić and Sofrenović are heads of the supervisory board.
All in line with the law
The bidding commission judged Transjug L's offer the best, after which Kutleša wrote in his report that 'the competition process and the procurement procedure was conducted in a transparent manner in line with the BiH Law on Public Procurement.' He signed a bill of sale with Sofrenović on July 28, 2008. But instead of the car arriving on that day, as stated in the bid, the car was delivered almost three months later. The spare tire was missing.
The BiH Ministry of Security bought an Audi Q7 the same year – but it paid only 129,850 KM for it.
How much money the Council of Ministers planned to spend for its car was never published in the tender notice or on any bidding paperwork.
Commission member Crnogorac says he doesn't know how the supplier guessed the price so closely.
Rajko Kecman, a founder of the non-governmental organization Tender, which has been watching public procurement process for nine years, said that this case demonstrates how procurement is agreed upon with suppliers beforehand.
Fočo said that a fake competition was created in this case and that a government agency could have turned down the offer. Still, she said, the law was not broken.
The tender commission's president Bursać said that he was aware that the same person was behind all three firms but still found everything was legal.
According to Crnogorac, the State Investigation and Protection Agency (SIPA) and the BiH Prosecutor's Office have taken all documents on the procurement of Špirić's car, but refused to comment on the investigation.
The RS Law on the Conflict of Interest states that a legislator with the RS National Assembly can be neither a member of a board of directors or a supervisory board nor a director of a company which does business with an entity agency or local community office, if a contract's value exceeds 30,000 KM. The law has not defined situations in which a legislator would become the owner of a company or when business was done at another government level, e.g. the state. Conflict laws at other level of governance do not define this situation.
'I am the owner. I am not an authorized official. There's no signature of mine', Kojić told CIN.
Swapping old for new
A year earlier, Kojić's firm won a bid put out by the office of RS President Rajko Kuzmanović, also an SNSD member. It offered five vehicles to be swapped for new ones: four Audi"s and one Golf, between 5 and 8 years old and with between 240,000 and 380,000 kilometers on their odometers. The President's office estimated their value at a total of 50,750 KM. But this estimate was not publicized and was to be used for the internal needs of the government.
All three of Kojić's firms offered two identical Audis A6 3.0 TDI Quattro Tiptronic. Each bid differed but only slightly. The winner again was Transjug L with an offer of 271,800 KM for the new cars and a note saying that the it accepts the government's estimate of the used cars' value.
As has been standard in these procedures, the value of the second-hand cars (50,750 KM) was subtracted from the price offered the new ones 271,800 KM and a contract for 221,050 KM. was signed by Sofrenović and Mirko Stojić, the President's secretary general on Feb. 16, 2007.
The RS Auditors said everything was done in line with the BiH Law on Public Procurement.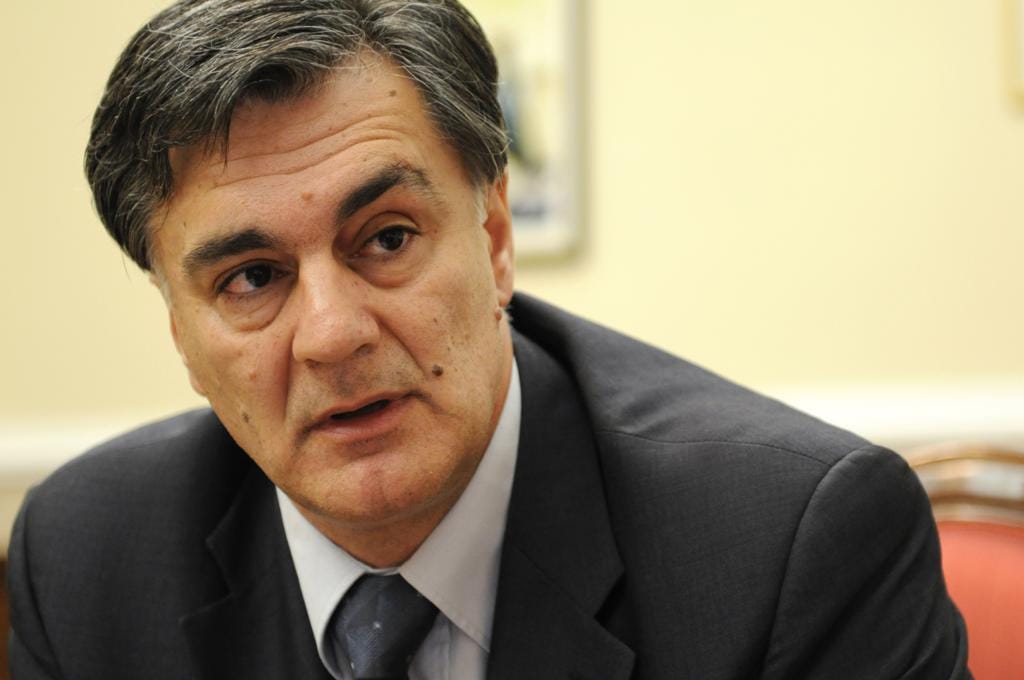 The RS Special Prosecutor's Office filed an indictment against Stojić this August on charges of abuse of office or authority and accepting bribes related to the business deals concluded with the RS President's office.
Siniša Karan, the current Secretary General of the RS President, told CIN that Kojić's winning tender has nothing to do with the cordial relations between two SNSD members. Yet, he said, the BiH Public Procurement Law cannot always and fully be followed. For example, the RS Presidency needs identical Audis because of security concerns, but the Law on Public Procurement does not make it possible to state the brand of a car in a bid.
The bidders did not know in this case that the Office of the RS President wanted identical cars.
Kojić told CIN that his political engagement in SNSD was irrelevant. His Brčko Gas has been procuring vehicles for all RS governments, regardless of what party was in power at the time.
Businessmen–politicians
CIN collected records that show how between 2007 and August 2010, the following companies were doing business with authorities and public companies. Sloga a.d. and Kozarska Dubica-based Papirnica a.d., partly in the ownership of Perica Bundalo, a PDP deputy in the RS National Assembly (contracts worth 598,674 KM), Posušje-based Adriadent, co-owned by Zvonko Jurišić, until recently a prime minister of the government of West-Herzegovina County and the president of the Croatian Party of Rights (contracts worth 517,789 KM), Mostar-based Auto Lijanovići, co-owned by Jerko Ivanković Lijanović, a deputy at the BiH House of Representatives from "Radom za boljitak" party (contracts worth is 1,253,696 KM); Bugojno-based factory "Tvornica Alata" where a co-owner is Šemsudin Mehmedović, SDA delegate to the BiH Parliament's House of Representatives, Čelinac-based Flor owned by Ilija Vujičić, an SNSD legislator in the RS National Assembly (contracts worth 331,064 KM).
Companies held by nominees in the upcoming elections also have done business with government agencies and public companies. These included a conglomerate of Bobar companies owned by Gavrilo Bobar, an SNSD candidate for the RS National Assembly, (contracts worth 4,255,168 KM) and Avaz owned by Fahrudin Radončić, president of the Alliance for Better Future and a candidate for a member of the BiH Presidency (contracts worth 449,184 KM).
According to current conflict of interest laws, officeholders can do business with public companies and candidates in the elections are not covered by the law. Vujičić is disappointed with the public procurement procedure: 'Everything is agreed way before.'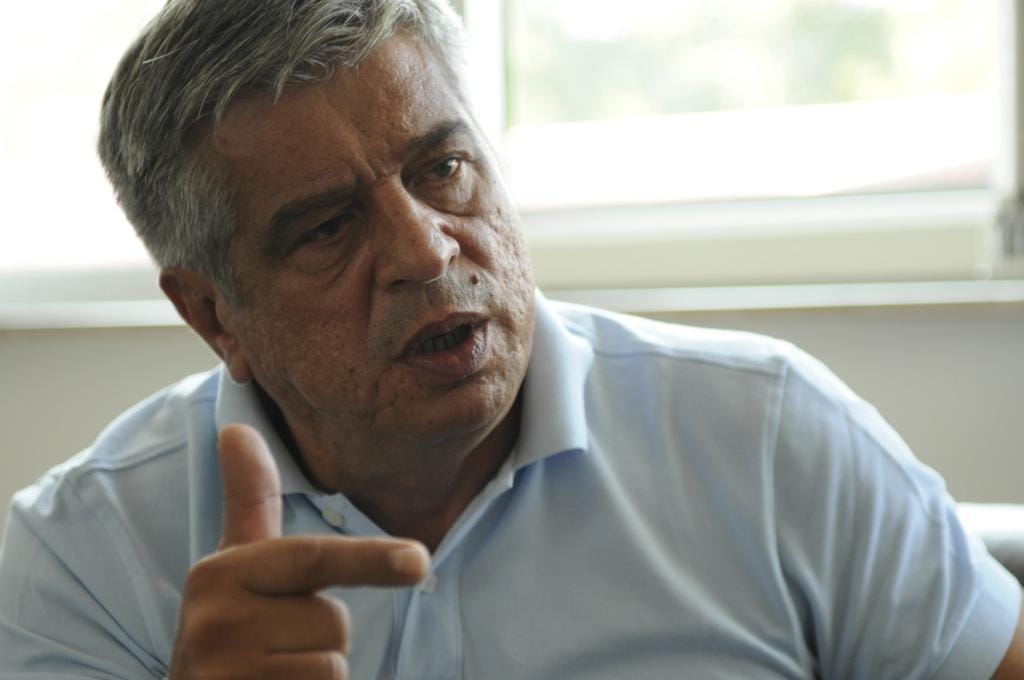 Gavrilo Bobar, the owner of Bobar conglomerate also won an 111,840 KM bid for insurance of the RS government headquarters. He is a party colleague of Milorad Dodik.
'Believe me, I have not spoken a word with Milorad in my life, neither on that subject, nor on any other subject concerning my business' Bobar told CIN. He said he was not going to bid on public tenders or do business with government agencies if he gets chosen in the RS National Assembly.
Since 2008, the BiH Central Election Commission has punished 16 officeholders for illicit business dealings, banning them from running for office in the next four years and fining them between 1,000 and 7,000 KM. These officeholders served terms in FBiH municipalities and state bodies. CIK holds no authority over RS officeholders, and this is under purview of the RS Commission on Conflict of Interest in the RS Government Agencies. This body has never punished anyone for wrongdoing.