Nearly 1 million € from a heist at the Sarajevo International Airport six years ago ended up in the pockets of Serbian nationals nicknamed Batica and Miki. Police never found them or uncovered their identity. Zijad Turković — currently on trial before the Court of Bosnia and Herzegovina (BiH) with accomplices — is accused of masterminding the heist.
The BiH Prosecutor's Office has charged the group with robberies, drug trafficking, extortion, money laundering, numerous murders and attempted murders. According to the indictment, Turković and the others committed various offenses to enrich themselves from 2005 to 2010. They were divided into groups which each had their own tasks. Turković, who planned, gave tasks and made decisions, headed each of them.
On trial along with Turković are BiH nationals Milenko Lakić, Nijaz Zuban and Saša Stjepanović who also has Croatian citizenship, while Muamer Zahitović, Hilmija Mašović and Fadil Aljović are Serbian nationals.
Police and the Prosecutor's Office relied on testimony from collaborators especially Isljam Kalender and Sead Dumanjić.
Turković's groom Kalender, a Serbian national, admitted to crimes, got immunity and secured the status of protected witness. No one knows where he is today. Dumanjić is a Bosnian who admitted to participating in the criminal group and was sentenced to five years in prison.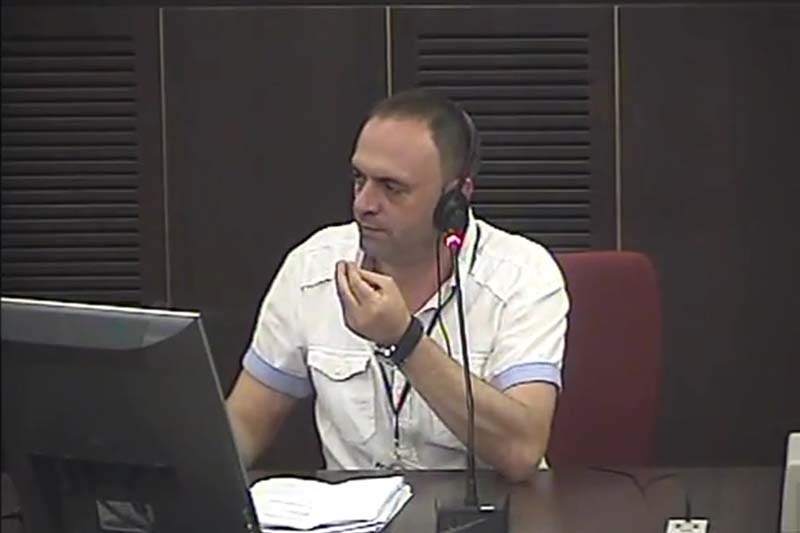 Drugs from Serbia in BiH
Kalender and Turković met at the Sarajevo airport in 2005 where they made a deal on narcotics trade. Kalenders' associates who are at large helped them logistically. According to Kalender, Turković contacted them after he was released and came up with a business deal. Meanwhile, Kalender got a perk and could sometimes leave the prison.
The Prosecutor's Office claims that Turković and Kalender sold drugs in BiH, the region and in other European countries. According to Kalender, the drugs came from BiH, Montenegro and Serbia. Stjepanović allegedly played a role in transport as he has Croatian documents that made it easy to cross borders. He took drugs in a BMW. The police found that the car was retrofitted with a compartment that could hold up to 10 kilograms of drugs.
Imported drugs were hidden and mixed for further sale in Kalender's house in Sarajevo and in other apartments Turković used. Kalender mixed drugs with his brother-in-law Emir Zeković who got immunity for admitting this in court as a prosecution witness.
One regular buyer was Emir Hadžić from Mostar, who was killed in his car in early 2008. Kalender said that he supplied Hadžić with 10 kilogram of heroin and smaller packages of cocaine every 15 days. He paid €15 for a gram of heroin, and €50 for a gram of cocaine.
The indictment reads that Turković fully oversaw the trade and kept record of transported drugs. He paid off his associates in cash or drugs. This money has allegedly bought property, including a restaurant, at least two apartments on Mt. Vlašić, and a house in the Sarajevo neighborhood of Bistrik.
Stjepanović testified that he bought the BMW from Kalender, whom he knows superficially from the café where he used to work.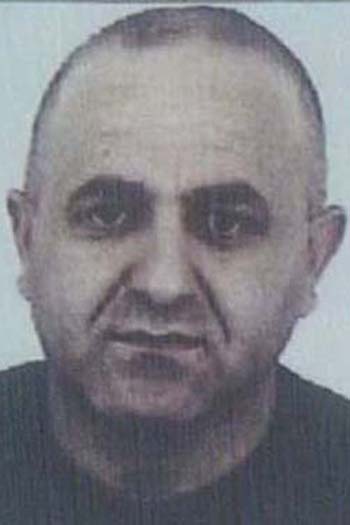 A Heist for Millions
Kalender also took part in a heist of the Sarajevo Airport's Cargo Center at the end of 2007, from which the group stole €1.3 million belonging to the ABS bank. Prosecutors say Turković arranged it all, hiring two Serbians for the job — Batica and Miki.
According to the prosecution, Turković and Batica bought what they needed in Serbia: four black one-piece SWAT suits used by the State Investigation and Protection Agency, police boots and firearms. Stjepanović allegedly transported the equipment.
The prosecutor's office accused the then head of the Cargo Center Nijaz Zuban of tipping off the group about the transport of money and the security around the shipment. In his testimony, Kalender mentioned the involvement of Suad Glavinić, a Cargo Center's employee. However, Glavinić was acquitted of a charge of being an accomplice in the heist.
Months of preparation went into the heist. Together with Kalender, Batica and Miki hijacked an Audi Q7 belonging to Jasmin Bahto. The hijacking took place in the suburb of Ilidža in the late evening when Bahto left the car unattended briefly near a gas station.
"I saw two men heading towards me. One was tall, taller than me and I am 1.86 meters tall," Bahto testified in January. The tall one pushed him away and told him to "get lost". When Bahto did not budge, he kicked him in the groin and threatened him with a gun. The pair then entered the car.
"They turned around here and went toward the city," said Bahto.
The prosecutor's claim that the car was hidden in Kalender's garage where number plates were swapped. Later the car was used in the heist which was carried out by Batica, Miki and two other unknown masked and armed persons. They all wore police uniforms. They entered the Cargo Center through an open, unguarded door. The robbers locked up the employees they encountered in one room. They introduced themselves as SIPA agents doing a raid in search of drugs.
Afterward they drove towards the Sarajevo neighborhood of Nedžarići and in the enclosed area of a former army barracks they burned the car and firearms. Then, they split up. Two went to an apartment in the Dolac Malta neighborhood, while Batica and Miki took off with the loot to an apartment in Nedžarići where they were joined by Isljam Kalender, and then by Turković. Police believe he directed operations from the Radon Plaza restaurant in Sarajevo.
In all, €1.3 million was stolen. Turković is charged with keeping at least €250,000 of that, while Nijaz Zuban received €100,000. According to Kalender's testimony, Batica and Miki took the rest to Serbia.
Turković allegedly laundered money via a Macedonian firm Govl LTD from Skoplje. He lent it to a Macedonian national Anefija Čolić, who offered him a partnership in exchange. The takeover of partnership went through a company Nermin Trade which Nermin Čišić incorporated on behalf of Turković for this purpose.
Turković's defense said that Čolić offered partnership to Turković because of Čolić's father's debt to Turković's father. According to the defense team, the testimonies of Kalender, Dumanjić, Zeković and other prosecution witnesses were used to cast blame for their crimes on Turković.
Takeover of Ključ's Shares
Turković was accused of a forcible takeover of ownership in the Ključ Socks Factory in Sarajevo. Serbian nationals Maumer Zahitović and Hilmija Mašović who worked for the Federation Police Authority (FUP) were also involved. Zahitović told reporters that he met Turković in the beginning of 1990's during his stay in Germany. They became friends but never did business together.
With a cousin Fehim Selek, Zahitović joined the privatization of Ključ in 2003. With around €4 million in certificates they bought 31.75 percent of the firm's capital.
Neither Zahitović nor Selek had a Bosnian citizenship, they incorporated shares in the name of Nijaz Zulić, a then driver in the factory. Meanwhile, Zahitović was arrested in Germany for tax evasion and sentenced to seven years in prison. In his absence, Zulić and Selek ran the factory. Selek has increased his share with additional investment. Zahitović claims that he had given Selek money for investment in Ključ before going to prison.
After he was released, Zahitović reportedly joined forces with Turković to take over Ključ. They are accused of carrying this out with the aid of Mithat Zahitović and Mašović. They turned the heat on Zulić and Selek to give them the firm.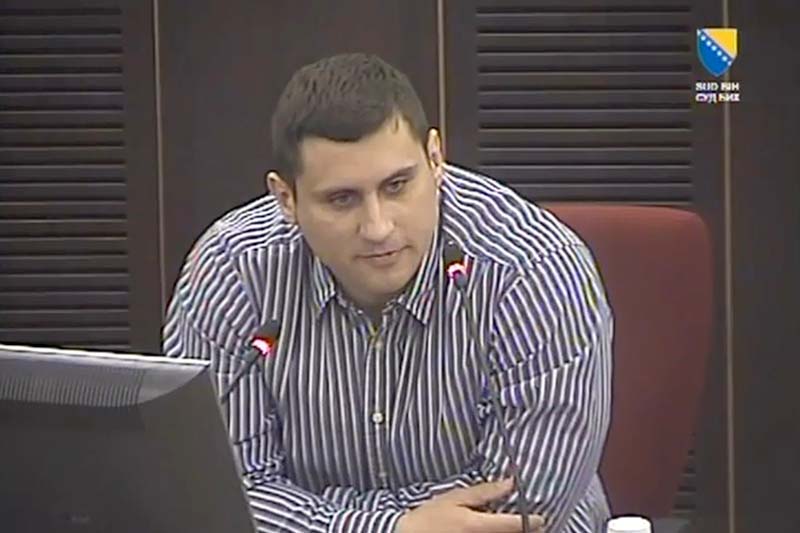 Prosecution's witness Aranka Mladinić, a retired clerk from the factory, testified that Zulić told her that he gave in to selling shares to Turković under threat.
Mladinić said that Zulić told her how Turković and Zahitović showed up in front of the factory and made him go with them to a brokerage and made him transfer 12.17 percent of shares in Turković's name. She described Zulić as a terrified man who repeated in panic that he was going to get killed and that he and his twins were threatened.
According to the indictment, under the pretext that he was worried about him, Mašović put pressure on Selek too. "Accept, they are armed and dangerous," Mašović allegedly told him. The words had a bigger impact as they were coming from a police officer. Selek gave in under threats and gave up the ownership.
Eventually, Zahitović took over the majority part because he paid Turković half million KM for his share in ownership.
Zahitović told reporters that he paid the full amount for the shares because his partner and cousin Fehim Selek had no money at the time. He was supposed to pay him back with money made from selling a concrete factory in Serbia. Zahitović claimed that he got to know Hilmija Mašović, the FUP official, several months after the contested event with which he was charged. According to this version of events, Mašović could not have been present during the alleged threats.
He filed a criminal complaint against Fehim Selek for the sale of Ključ property which the court had already frozen.
Digging one's own grave
Turković and his group are also charged for murder attempts on Mensur Aljičević, Dragan Perišić and Naser Kelmendi and his son Elvis. Rajko Milovanović was involved in all these actions but he failed.
A prosecution witness Željko Đurić said that Milenko Lakić killed Milovanović somewhere nearby Bijeljina. He took him to a remote place and told him to dig a grave. While Milovanović was digging, Lakić shot into the back of his head. Lakić bragged in prison with his murders and he called himself "a doctor for that."
Numerous victims included Midhat Mekić and his pregnant common law wife Lucia Salas Cortez, Werner Ajdari and Mario Tolić. According to the indictment, Mekić and Tolić were in drug business with Turković.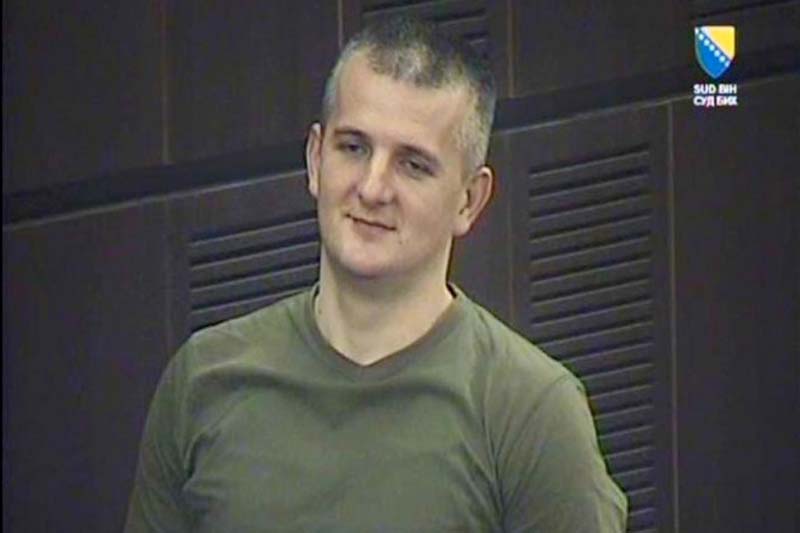 During his testimony before the Court of BiH, Tolić's son Sendi told Turković: "I am sure that you are my dad's killer." He said that his father was killed because Turković owned him €35,000. He said that his father made a lot of money in Switzerland by owning venues where Balkan musicians played music.
Prosecutor Dijana Kajmaković said in her closing statement that some members of Turković's organization were murdered because of his fear that they might pose a threat to him by revealing his business secrets. Nevertheless, Tolić's murder has untangled the case, after his family reported him missing.
Dumanjić admitted being an accomplice in some murders but accused Turković of organizing them. In cross-examination Turković asked him if there was a live witness to back up his statements. Dumanjić replied: "You killed them all."
Those who pleaded guilty along with Dumanjić were Željko Đurić, Dragiša Rajak, Mirza Drinić, Danijel Paninčić and Hajrudin Memović. Turković's defense argued in its closing statement that Kalender and Dumanjić were responsible for the murders, because they had a bigger motive to get rid of the people to whom actually they owed money. The Prosecutor's Office sees Turković as the main culprit and is calling for a 45-year sentence. For the others, the prosecutors hava asked for the maximum sentence for the offenses they had committed.
The Court of BiH should issue a verdict by the end of the year.