Since 2009. an average of almost 5,000 people a year applied for government jobs in Bosnia and Herzegovina (BiH) and during 2011 alone, government agencies advertised for candidates to fill 107 jobs.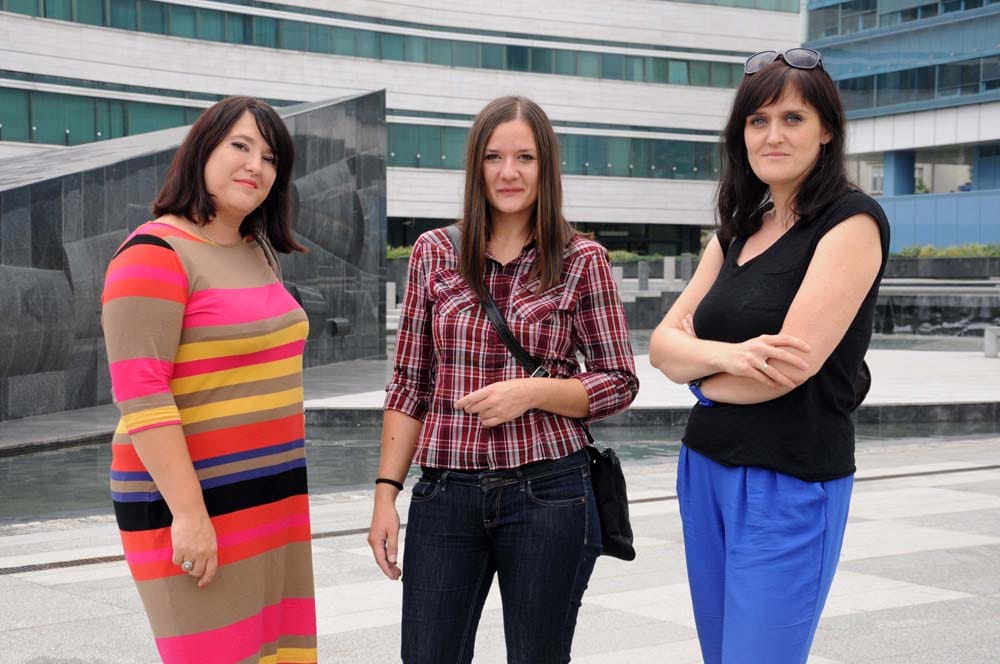 Among the applicants were Adisa Okerić Zaid, Almina Omeragić, Dušica Nikolić and Emza Fazlić who each applied for several jobs, but never got hired. They had the required education and experience, and moreover, they did well enough in testing for the jobs they sought that they repeatedly ranked second among qualified applicants. Their experiences have convinced them that to come out on top of the list has less to do with how you score on the exams of the Agency for Civil Service (ADS) than on pulling strings.
Complaints about the fairness of commission members grading exams do no good. Regulations do not even permit questioning individual commission members about how and why they gave the grades they did..
So job candidates like the four people who agreed to tell their stories to CIN instead learn to live with frustration and give up on ever getting a government job.
Civil Service – a Job for Those Who Already Have It.
Sarajevo native Almina Omeragić found herself among the top three candidates four times during 2010. After failed attempts to get a job with the Commission to Preserve National Monuments and the Ministry of Finances and Treasury, she applied for a job at the BiH Ministry of Justice when ADS had put out a call for applications.
In order to become a civil servant candidates must take a general knowledge and a professional exam. Once the ADS—which manage hiring – publishes a call for applications for a job at a government agency, candidates send in applications accompanied with required paperwork. Then they take a general knowledge test that is supposed to show what candidates know about the way the country is structured and functions. Those who answer at least 28 of 42 questions qualify for the next step and never have to take that exam again.
The next step is a professional knowledge test consisting of a written and an oral part. A candidate can accumulate up to 130 points on the two parts.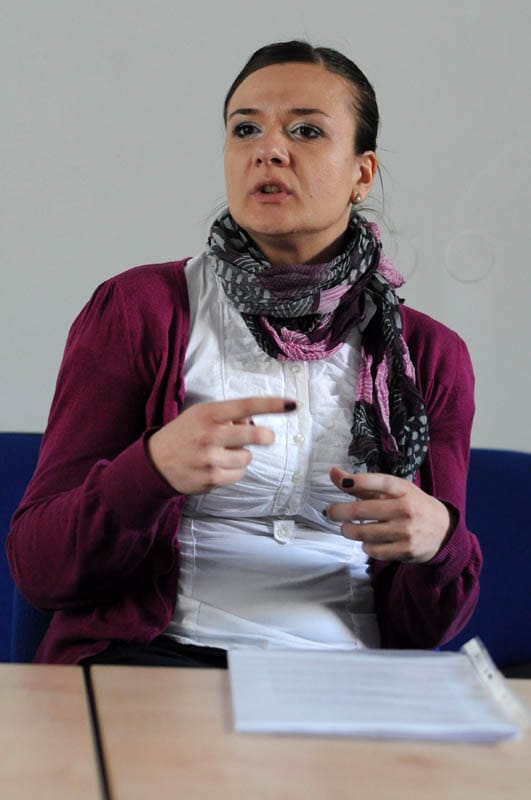 Omeragić scored 90 on the written part, right behind two candidates who scored the maximum 100 points. CIN found that both of those candidates had already been working at the BiH Ministry of Justice when they took the exam and held year-long contracts that were set to expire two months after the call for applications was put out. Omeragić says she found about this after the written part of the professional exam when her sister called the ministry and asked to talk with one of two. She was told that he was on vacation.
In an interview after the written test she scored the maximum number of points, as did the two other candidates already working at the ministry. When the final list came out and she was ranked second, Omeragić complained to the Complaint Board about the procedure and the way the results had been ranked.
Under The Law on Civil Service a three-member Board looks into all decisions made by ADS or other agencies looking to hire when there is a question of fairness.
Omeragić wrote in her complaint that the two candidates already working at the agency put her and all other candidates at a disadvantage. "It is impossible that the Selection Commission can work in a professional and fair manner if it already knows persons who work at the Ministry," she wrote in the complaint.
ADS and the Complaint Board – Gatekeepers to the State Agencies
Fifteen days later, the Board threw out her complaint with an explanation that the Selection Commission was appointed by the law and worked according to the law. It said that "the arbitrary objections to the Commission members' fairness during the scoring cannot be a rational for a complaint".
That the best-performing candidates had already been working at the government agency putting out a job ad did not represent a legal obstacle for their participation in the selection process, the Complaint Board decided.
Omeragić had the right by law, to question the legality of the employment process and to ask a Commission member to step down during the process if she had a reason for it. But she didn't do that. Her complaint was about whether grades given her were fair.
The Board's council member Branka Kolar Mijatović explained to CIN that current legislation does not allow either the Board or any other body to question commission members' rationales for how or why they scored any candidate.
"If we have established that the procedure has been carried out according to the law, we have no right then to be police investigators who will go in and say 'and why did you do that this way?' At the moment, we don't have that legal clout," the chairwoman said.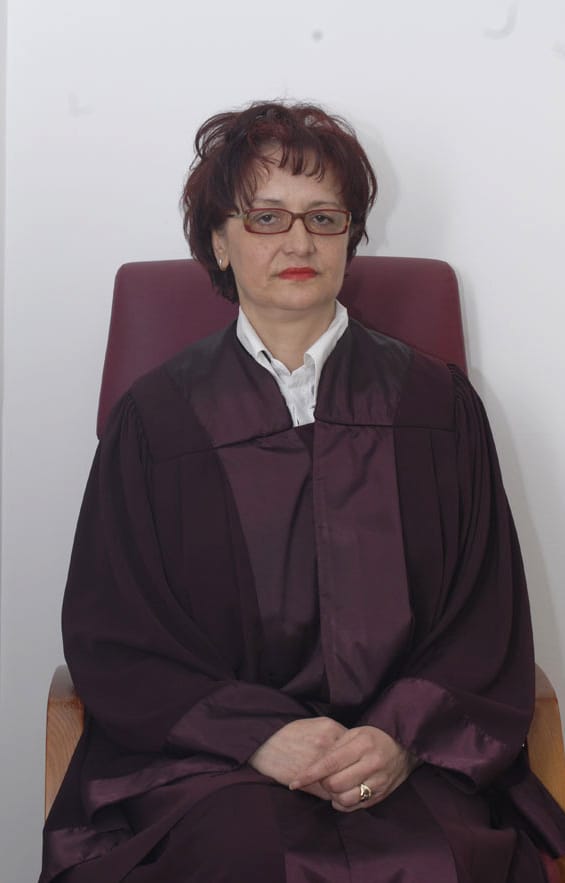 ADS appoint members of an independent commission that selects candidates for a government job according to the Law on Civil Service. More elaborate rules on the commission's work are spelled out in the ADS' Decision on the Manner of Taking General Knowledge and Professional Exam, which reads that "Individual scores will not be a cause for complaint, nor can remedies be invoked to review them."
According to the same rules, the Board is authorized to check if the commission was set up according to the law, whether the procedure of the opening of envelopes containing applications went along with the law and if there are minutes of the envelope opening and the number of those received, accepted and thrown away, and other similar actions in the course of the procedure.
After she got the Board's answer, Omeragić filed a lawsuit with the Court of BiH in March 2011. She was surprised to receive a ruling at the end of the year reading that the state court accepted her suit and voided the Complaint Board's reply. The court instructed the Board to review the procedure in this case.
The Board did this in January, but again threw out Omeragic's complaint. The Board said that it had looked again into the case but did not side with the Court's opinion that the reasons for throwing the complaint out were arbitrary, unfounded and unsupported by law.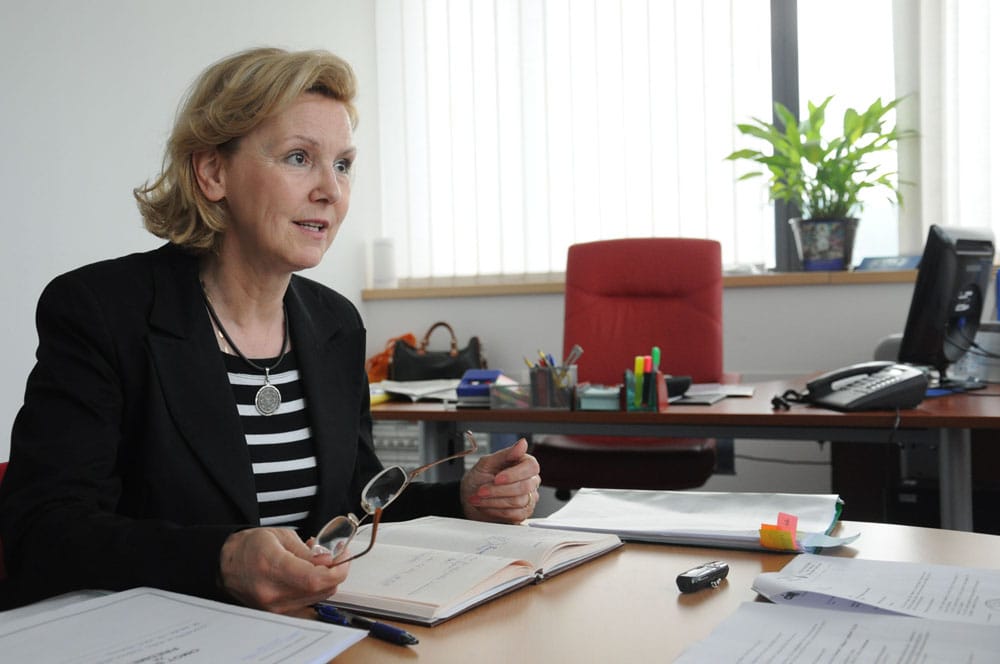 Omeragić told CIN that her experience with the ADS has convinced her that it is not possible to get a civil servant's job in a regular way. She reacted to the Board's second decision by filing a second lawsuit with the court at the end of January. She's waiting for that ruling.
"As much as I tried, I realized that it did not work through normal channels, so I decided to see what the court will say, although I don't have high hopes for this court either. Oh well."
Judge Jadranka Brenjo of the Court of BiH said that in these cases a lawsuit can be written once or twice. After that, she said, she would like to see the court declare the selection of candidates void. Court records show that none of the 46 cases similar to Omeragic's to come to court has ever been brought back again as she did.
Brenjo said the biggest hurdle for candidates who want to protect their rights is legal wording that diminishes the importance of a complaint as the chief mechanism of protection:
"The complaint does not call on the institution—which had put out the call for application—to act immediately and stop the hiring of the people it has selected. In my mind, that makes no sense," she said. It would be easier for the court if a postponed a final candidate election – but to make that happen would require an act of Parliament.
Commission Members are not Accountable for their Work
Adisa Okerić Zaid, a translator with 10 years of experience with international organizations in BiH, also came in second twice while trying to get government jobs in 2010. Her complaint about a rival who was already worked for the agency having an unfair advantage also was thrown out.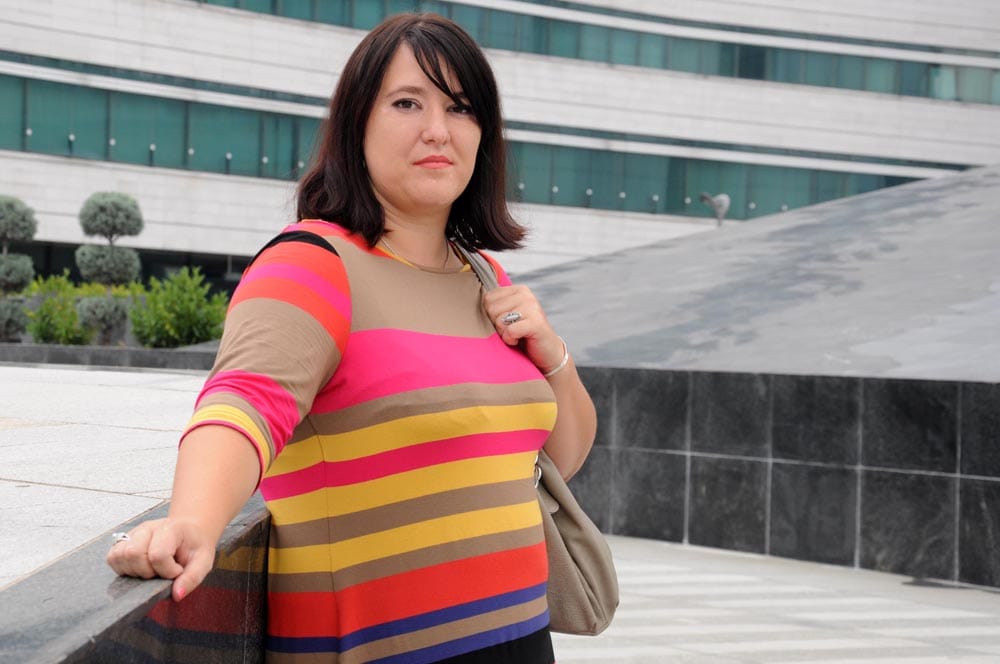 In July 2010, while she worked for the Raiffeisen Bank, she applied for a Ministry of Justice job as a translator for its Department for Preparation of Budget for Government Agencies. After the ad,13 candidates took the written part of the professional test.
"When I came for the writing part I got a loan contract for translation, which is what I do every day, exactly that, so this was all very easy for me," she said.
She was stunned by the published results. Two commission members gave Okerić Zaid 90 points; a third gave her 95, while the remaining two thought that Okerić Zaid deserved only a 65. Those low grades insured that she came in second lagging behind the first-ranked candidate by 0.66 points. Okerić Zaid explained to CIN how little she needed to get the job :
"Had they given me a minimum score of 75, I would have been the first."
Distressed, she complained to the Board at the end of December 2010. Okerić Zaid wrote beyond doubt she was graded in a way "to set the results up to the advantage of the other candidate." After the interview, the candidate who Okerić Zaid mentioned in her complaint was first by 1.16 points.
The Complaint Board ruled, as it had in the Omeragić case, that grades given by individual commission members were not grounds for a complaint.
"If someone were just to ask — 65 points based on what? C'mon, show what you've found. But, no one has done that. Did they not found it suspicious that there were 30 points of difference between two commission members?" said Okerić Zaid.
These suspicions are impossible to lay to rest. CIN reporters asked ADS for forms showing individual grades given out by Commission members. The Deputy Director at the ADS Stanislavka Ilić – who appoints three out of five commission members – said such records no longer exist.
Commission members writes their grades after the exam on "an unofficial form" or a piece of paper which the commission's secretary collects. Results are then written in the aggregate table of results that commission members sign and vouch for accuracy. The papers are discarded. No record is kept of each grade given by each member.
One Step From work, Two from Self-Esteem
Economist Dušica Nikolić holds an unofficial record among the people CIN interviewed for most number of job tries. She applied for almost 17 positions in the government agencies between 2009 and 2011. Four times she was one step away from getting a job, and three times she was third. She told CIN that she recently found a job with a private company and she did not want to recall the times when she was attending the interviews for civil service that are organized by the Agency.
"I really do not want to have anything anymore with the ADS. I mean really. I feel better when I don't think about them," she said.
CIN found that in at least three calls for applications at the Ministry of Finances and Treasury in 2011 and the Ministry of Traffic and Communication in 2010, the successful candidates had already worked there for months – usually on one-year contracts. Several months before their contracts was due, the agencies would put out job ads and the whole procedure would end up around the same time the contracts were running out.
All the losing candidates CIN interviewed said they lost confidence in themselves because of such experiences.
"This is later followed by more frustrations. Finally I gave up a year ago, and I have not tried to apply for any positions. A person spends too much energy on this. It feels like a wall that a person cannot cross over," said Okerić Zaid.
Emza Fazlić, a reporter fluent in two languages, with five years of experience set to finish the post-graduate International Relations and Economic Diplomacy program of the Sarajevo Political Science Faculty this year, shares that feeling.
"I feel terrible. All those procedures, job ads, can lead you to feel incapable, like a mute. They make you feel like you are stupid and crazy. I don't have it in me to deal with this again," she said.
In 2010, she ranked four times as second most qualified after examinations for jobs at three government agencies. Among them was a position as an expert associate in the Department for Research and Analysis at the Bureau for European Integration. The only candidate better than Fazlić had worked at the Directorate since 2008, CIN reporters found out. That candidate worked there first as a trainee and later on a short-term contract precisely at the job which was advertised as a civil service job. The best candidate's second short-term contract ran out June 9, 2010, or five days after the final results of the job examination were published.
Fazlić said that this hurt her a lot because three times she was second-ranked behind a person who had already been working at the job advertised as open. She thought of complaining to the Board, but she did not, because it did not seem worth the effort.
"I could not lose time anymore, because this was all very unnerving and I realized that this system was created on purpose and one could do nothing about it. Come what may, they will come up with some explanation that the other person is better—because he has already secured his place. To complain will change nothing."
Fazlić told CIN that before her experience she believed that there was a chance for her to find a government job. After three years of taking job examinations, she now believes government jobs only happen if you can "pull some strings."
Those interviewed by CIN who have been "forever second" say that in the moments of despair they thought of pulling strings themselves. Such thoughts pass once anger leaves.
"Maybe I could "pull some strings" if I wanted. I could've reached out for a minister, some official who I work with, or with whom I meet everyday as a reporter. Maybe I could have said: you know, you could find me some advisory position, to work, to scribble something," says Fazlić. "But, I can't make myself say it."