Before the war, Dragan Mikerević, a deputy of Republika Srpska (RS) Parliament, was a farmer with modest income. Politics and public positions that he held after the war have helped him to have nearly one million KM in bank accounts and numerous pieces of real estates in Bosnia-Herzegovina (BiH) and abroad.
'He belongs to a group of politicians who got rich quickly, in two-three years' said Momir Dejanović, director of the Center for Human Politics from Doboj. 'Mikerević belongs to those who have used power to the utmost to get rich.'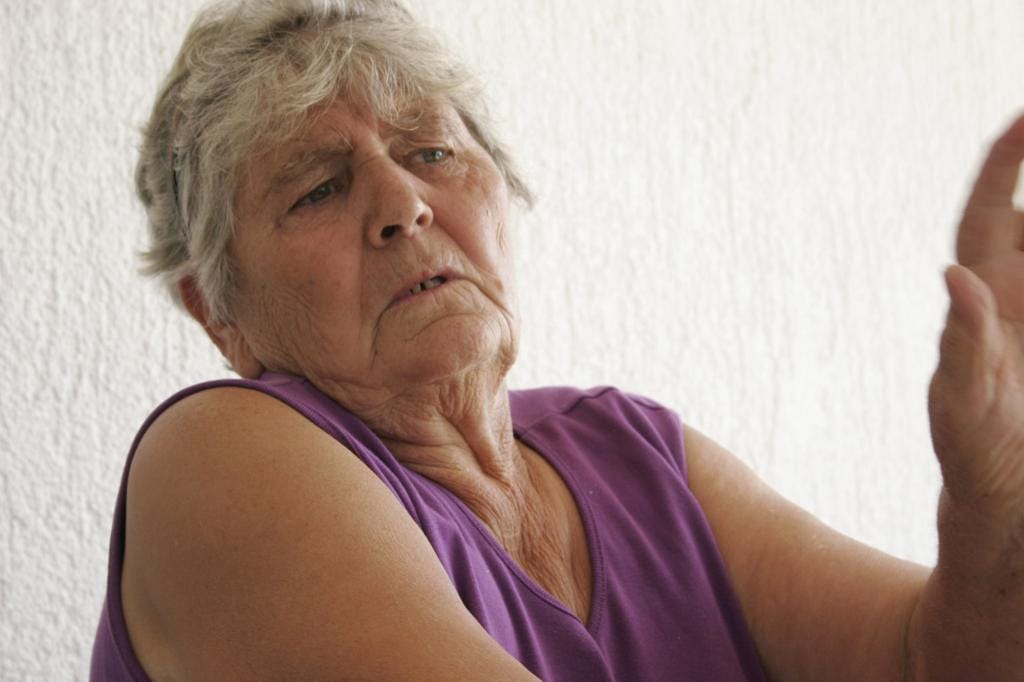 Mikerević's mother, Jovana remembers that their income was so modest that she feared that they would not be able to provide even for a high-school education for her son and a daughter, Snježana. At the time, the father, Jovo, had a small salary working as a clerk in the tax office. His mother sold milk and homemade cheese and the whole family helped to work the land.
'You wake up at 3.a.m. and you cannot even see where to sow' recalled Jovana Mikerević in an interview with a Center for Investigative Reporting in Sarajevo (CIN) reporter. Visibly proud of son's success, she told how farming paid even for his university education. She and her husband have continued to tend the land, although she said her son had tried to persuade them to stop because they are old and he has enough money to support them.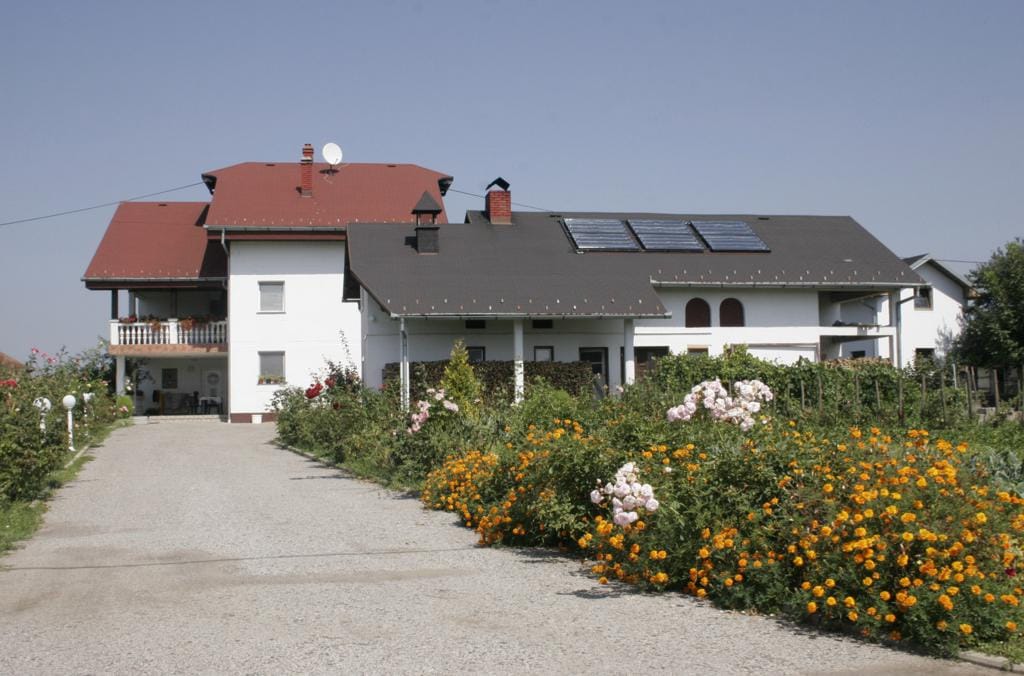 In the 1980s Dragan Mikerević lived with his wife, Vojka, and sons, Dejan and Jovica, along with his parents in the family house in Bukovačke Čivčije, that was built during his high school days. They made their living from farming.
'He bought the furniture for the whole leaving room by selling cabbage… he and the daughter-in-law' Jovana Mikerević said of her son and his wife. After that, thanks to connections, the family had in the town hall he started working in the Doboj government..
'We had us a man there (in the municipality) who hired him right away' said Jovana Mikerević.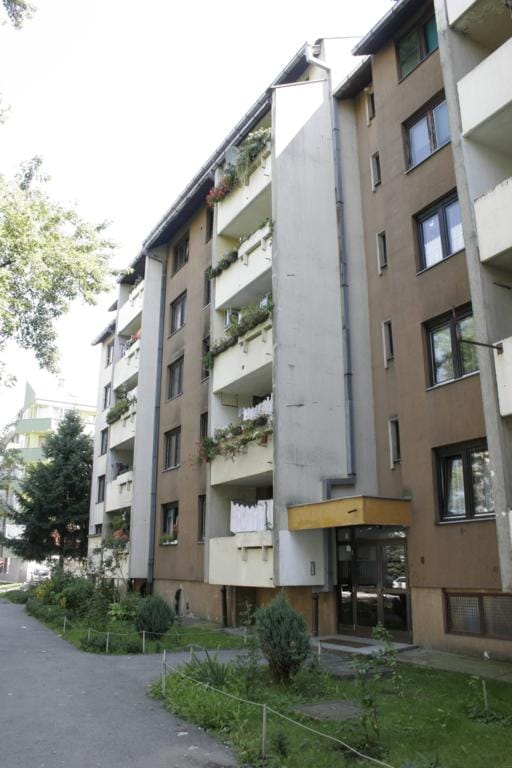 Soon after, Mikerević moved an apartment on Stevan Prvovenčani street in Doboj. Although the apartment was not filed in Doboj land registry on his name, a CIN reporter personally recently saw Dragan Mikerević's name on the door of the apartment.
In 1991 he also bought business premises of 54.72 square meters on Kolubarska street, worth 597,816 Yugoslav dinars at the time. This property is still registered in Mikerević's name.
He lived there and continued to work and to attend school, getting his MA and PhD at the School of Economy of Novi Sad university in Serbia in 1996. Three years later, he joined the Party of Democratic Progress (PDP) and became the head of the BiH Council of Ministers in 2002.
Mikerević bought a new business premises and then a garage in Doboj in 1999. The business premises were 44 square meters, on King Aleksandar street, and he paid 60,368 KM in two installments for it. The garage, 18 square meters, on Filip Višnjić street, and he paid 13,160 KM to the same firm, Dobojinvest.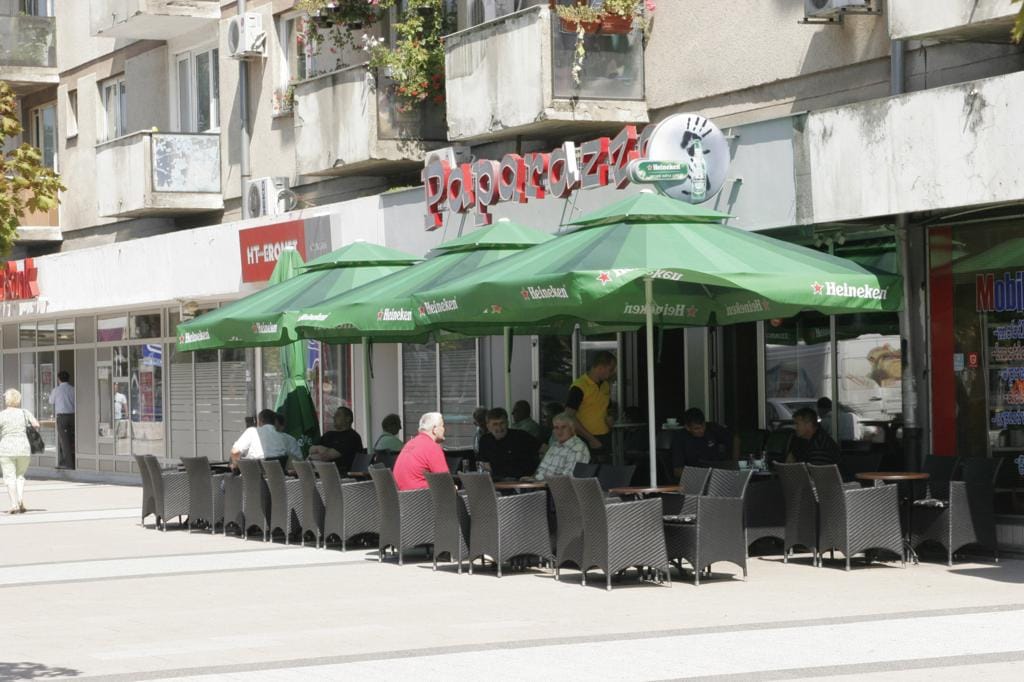 Also in Doboj, some residents said, he owns two bars, the Paparazzo and Glamour. According to the Department for Inspections and Utility Affairs in Doboj, the Paparazzo bar is registered to Slobodan Jevtić, while the Glamour is registered to Bojan Mitrović.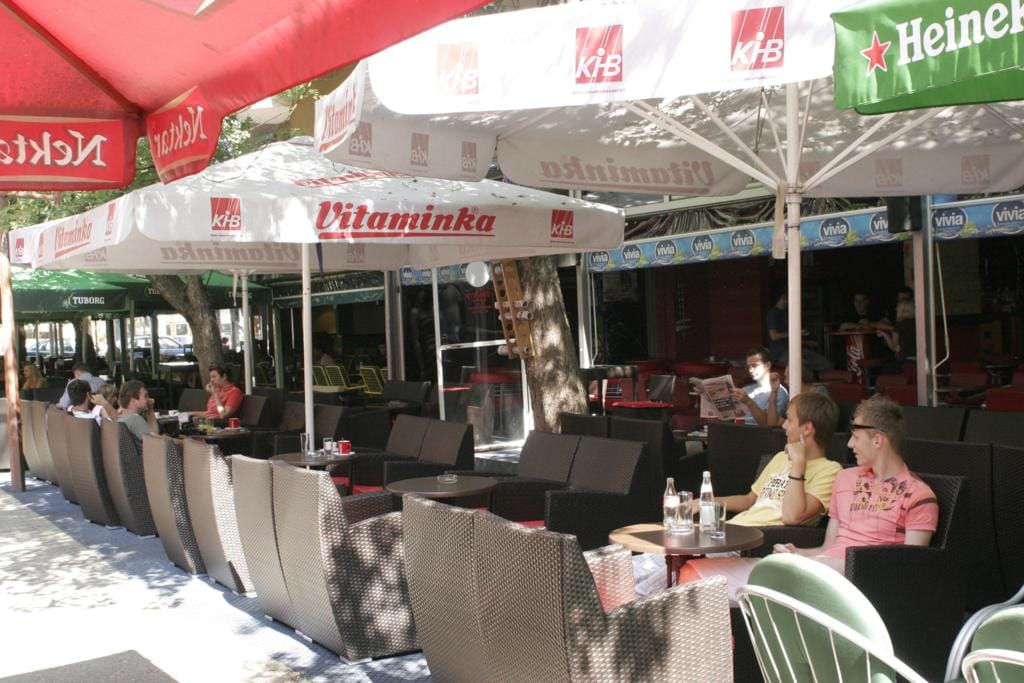 In a short telephone interview for CIN, Mitrović said that he was the real owner of the bar but he could not provide more details about it.
On the other side, the staff at the Glamour said they understood that the Mikerevićs are the real owners, although the shops are registered under other people's names.
A web page of Profil Design Firm in Novi Beograd states that Mikerević's son, Dejan ordered the design plans for both bars.
In a brief telephone conversation with a CIN reporter, Dejan Mikerević said that, apart from occasional visits, he had nothing to do with the bars.
His brother, Jovica, who works for the Indirect Taxation Authority in Doboj, also reached by phone, said only, 'I don't want to talk about this.'
Mikerević joined the RS Presidential race in 2002 on the PDP ticket and in his assets card filed with the Central Electoral Committee, he reported an annual salary of €24,000. He reported his wife's annual salary was €5,000. He also reported earning €9,000 a year from the rent of business premises.
In that assets card, he also reported owning a 2,000-square-meter land worth €100,000 in BiH, as well as the residential property in BiH and Federal Republic of Yugoslavia (FRY) worth €110,000 without specifying are these houses or apartments. He also reported business premises of 190 square meters worth €90,000, without specific information about where they are located, as well as €155,000 in the bank. Dejan and Jovica he reported as having no income, but had property, yet Mikerević detailed it.
According the information from the assets card, the Mikerevićes don't have any loans.
Dragan Mikerević became an RS Prime Minister on January 17, 2003. He chose Ostoja Sremac as one of his aides. Sremac one is now the head of Economic Department in Bosanski Brod.
Sremac sold Jovica Mikerević a 92-square-meter apartment on Jug Bodana street in Doboj, for, according to the bill of sale from Feb. 28, 2005, 45,000 KM in cash.
Sremac, interviewed by a CIN reporter, said that was a realistic price because the apartment was in bad shape. 'The floor was not usable and you could not enter the restroom. The windows were rotten and so on. It was in a sad state, indeed' said Sremac.
The apartment, registered in the book of contracts of the land authority in Doboj was put up as collateral for a 300,000 KM loan from the Commercial Bank of Banja Luka, with a two-year payment period. Bank employees, asked about a loan of 300,000 KM with a two-year payment period, said they had no such loans available for private persons.
Following a written request by CIN, the bank's spokeswoman, Svjetlana Trkulja, said Jovica Mikerević has never received a loan from the bank.
Dragan Mikerević and his wife Vojka also own a 103-square-meter apartment in Nikole Pašića street in Banja Luka. This apartment is also mortgaged for a 300,000 KM loans from Commercial Bank of Banja Luka. The loan was taken in April 2007. It is not clear whether the loan is one or two, with the same amount.
Trkulja refused to give more information about this loan: the date when it is due, the amount of money he pays each month, and she declined to provide a copy of the contract, saying that it was the bank's confidential information.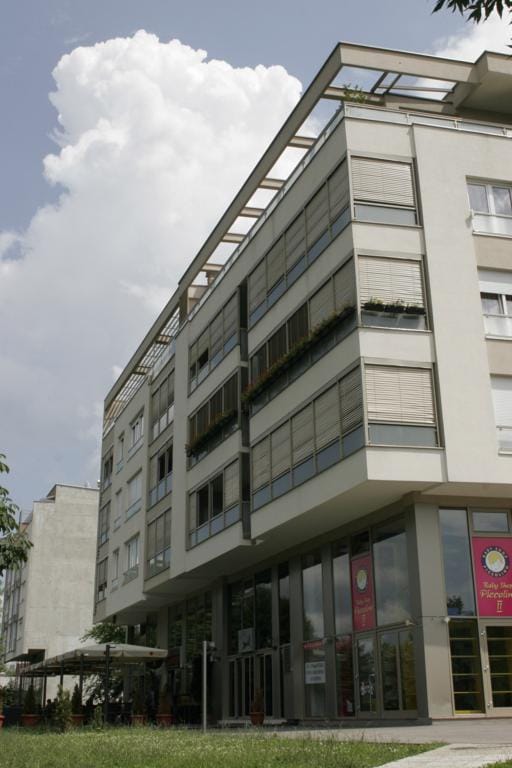 Apart from this, Dragan Mikerević in Banja Luka has business premises of 124 square meters in area at the prime location of Srpska street where the restaurant and bar 'F Lounge' is located. Staff there said the owner was Biljana Mikerević, the wife of Jovica Mikerević. Dejan Mikerević also has a three-room apartment with 148 square meters in the same building.
Dejan Mikerević is an assistant professor at Banja Luka School of Economy where his father is the dean for research and development.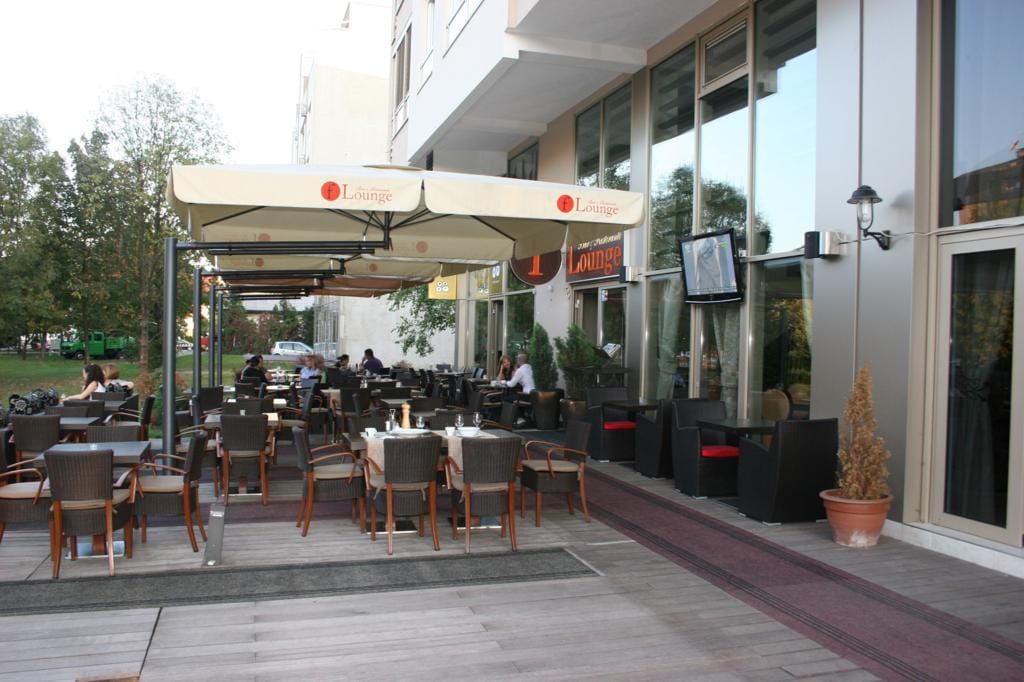 In a telephone interview Dejan said that he had no apartment in Banja Luka. 'I still live with parents' he said.
Mikerević is currently a legislator at the Parliament of RS. He was nominated for that seat by PDP in 2006 and, at that time, filed a new assets card with CIK.
In that card he reported annual income of €48,000, €10,000 in royalties, and €51,000 worth of revenue from the property. The land was listed as having the same value it had in 2002, and the same for the residential and office space, but he listed his savings as increasing to €480,000.
His wife works for SIPA and her income was listed as 24,000 KM a year and she was reported as owning residential buildings or offices in BiH and FRY worth €35,000 without specific details about the size and location of the spaces. Once again Mikerević reported no loans to his family.
According to Centers for Civil Initiative report, as a professional member of the RS Parliament, Mikerević receives 3,500 KM a month. Until Nov. 13, 2009 he was also receiving 350 KM a month as chairman of Auditing Board. He was also member of Legislative and the Board for Industry and Finances. Mikerević is a professor and a dean for Research and Development at the Banja Luka School of Economy and a court expert for economic issues.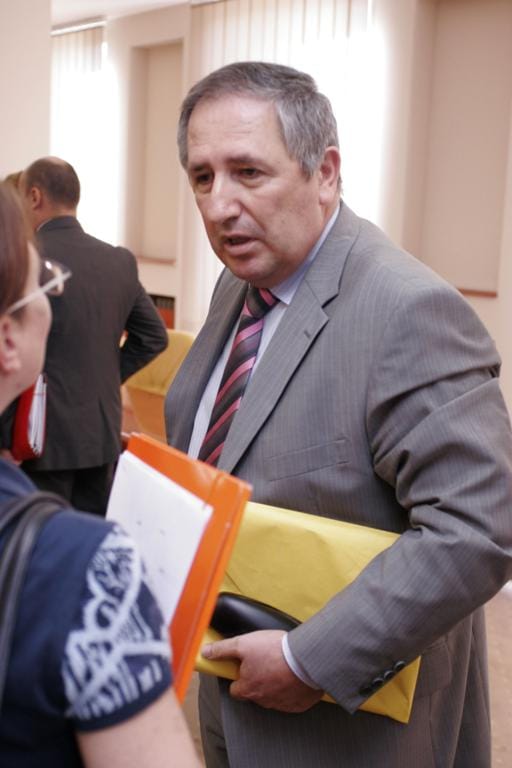 Mikerević is also a biggest shareholder (38.88 percent) of Finrar, a limited liability company registered in Banja Luka in 1999 for research & development and publishing and intellectual services, consulting and management. In his 2006 assets card, Mikerević said he has €10,000 in shares.
Finrar was set up by the RS Association of Bookkeepers and Auditors and 10 other individuals. In 2003, Finrar paid 235,000 KM in dividends to his shareholders. Apart from this; Finrar was also the owner of several houses and buildings of total size of 593 square meters in Banja Luka.
Dragan and Dejan Mikerević both teach in the Association's educational programs. Additionally, Dejan is also a majority owner of the company for auditing, bookkeeping and financial consulting in Brčko, ACD Auditing.
Dragan Mikerević refused to talk to CIN about his property. He said he would not fall prey to provocations by answering the questions on this subject.
'Let go of me. Leave me alone. You have no right to pester me' said Mikerević when asked about the origin of his assets. In the end, he threatened to call the security staff that's securing the RS Parliament where a meeting with the reporters took place.