Reporters from The Center for Investigative Reporting (CIN) in Sarajevo spent nearly a year uncovering the assets of 27 politicians in Bosnia and Herzegovina (BiH) who have amassed wealth while performing public office. At least three of them are worth over 1 million KM each.
Srđan Blagovčanin, the executive director of Transparency International Bosnia-Herzegovina (BiH), a non-governmental organization that monitors corruption level in the country, says politics is the country's most-profitable profession.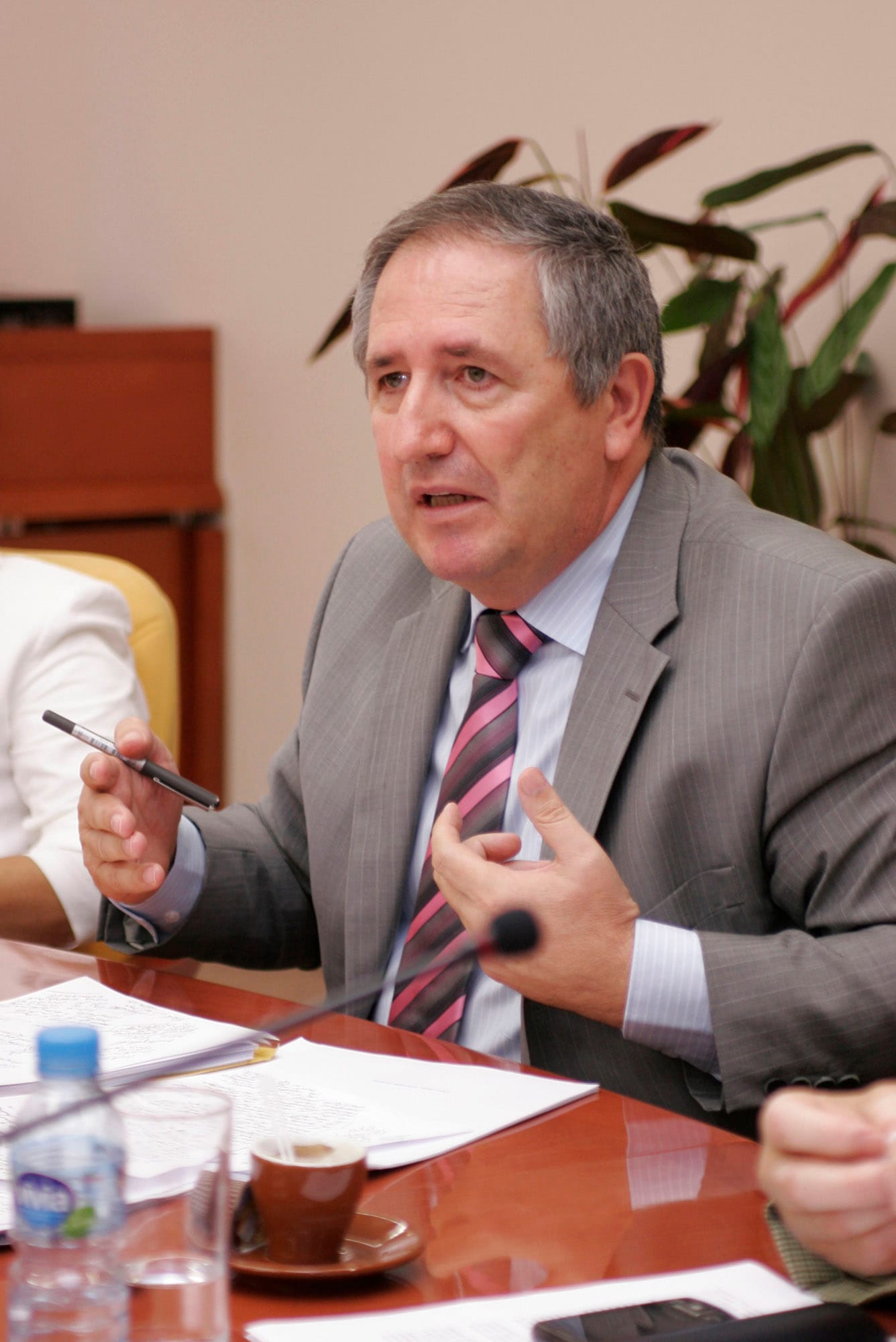 "Apart from being the biggest media stars, the politicians in BiH are at the same time the richest people in the country", says Blagovčanin. He said that this is a reflection of a cleptocratic regime where the authorities are trying to channel all transactions into personal gain, while paying little mind to the increase of economic productivity.
"To be a politician, by definition is not the most profitable thing, unless you're using your political clout for sweetheart deals, unless you perceive politics as a way to make money," says Azra Hadžiahmetović, an MP in the state Parliament's House of Representatives. She is also a professor at the Sarajevo School of Economy and was a minister of the foreign trade and economic relations.
Her colleague Halid Genjac said politicians could find ample opportunity for personal gain. "There are all sorts of deals arranged by the ministries.. a minister's cut," he said. "If there's a bid, a minister takes his cut. If he figures from a shadow in some company, and the company is doing business (with the state) and he has ways… these are well known methods," said Genjac. Across Europe such things occur, he said, but BiH politicians have perfected the method.
"The salary itself is not at atll sufficient to amass some enormous richness," says Hadžiahmetović.
Salaries and additional income
Salaries of ministers and MPs are around six or seven thousands KM. The activists from the BIH Center for Civil Initiatives (CCI), a non-governmental organization that monitors the work of office holders, say that office holders are overpaid. A CCI spokeswoman Majda Behram-Stojanov said their salaries would be a lot smaller if politicians were paid for what they do.
"A man on the street cannot amass such wealth on their income. All of us who live on salary, who live honestly, are aware of that," says Behram-Stojanov.
Apart from salaries, officeholders collect session attendance fees, per diems, reimbursement for rent and payments for visiting their families, vacation money and free use of phone.
For example, the FBiH Minister of Education and Science Meliha Alić appointed herself once to several commissions in order to earn a couple of hundreds KM to top off her salary. The state Minister for Human Rights and Refugees Safet Halilović held once three offices in the same time. He was an MP in the FBiH Parliament, the minister of education of Sarajevo Canton and a professor at the Sarajevo School of Political Sciences. Along with this he presided over at least two parliamentary commissions.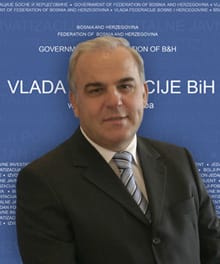 Commission membership is not a negligible item in an individual's calculation of income. A state MP Mladen Ivanić has a monthly salary of almost 5,850 KM, while he colleague Ivo Miro Jović receives around 5,750 KM. Between March and July of 2009, Ivanić earned 3,190 KM and Jović collected 1,090 KM for sitting on commissions.
Some politicians have reached into the pockets of taxpayers in neighboring Croatia. Niko Lozančić, a member of the State parliament has a legislator's salary of 6,370 KM a month, but for 10 years he picked up 1,400 KM a month that Croatia pays to its citizens who retired on disability grounds.
Attorney General's office in Zagreb has filed a lawsuit expecting to recover around 157,000 KM in illegal gains from Lozančić because he has an income in another country while claiming a disability pension in Croatia.
CIN found that politicians have had time to run their private businesses while being in office. The FBiH Minister of Energy, Mining and Industry Vahid Hećo has firm called Gas & Metal in Visoko, while Mikerević has a trading firm Dragarlo in Doboj.
Records show that individuals have used public office directly for personal gain. Former Brčko mayor Mirsad Đapo has built a 300-square-meter house on land that belongs to the District of Brčko. Another example is that of the former mayor of Srebrenica. Abdurahman Malkić has funneled foreign funds into reconstruction of houses in his village, including his father's house.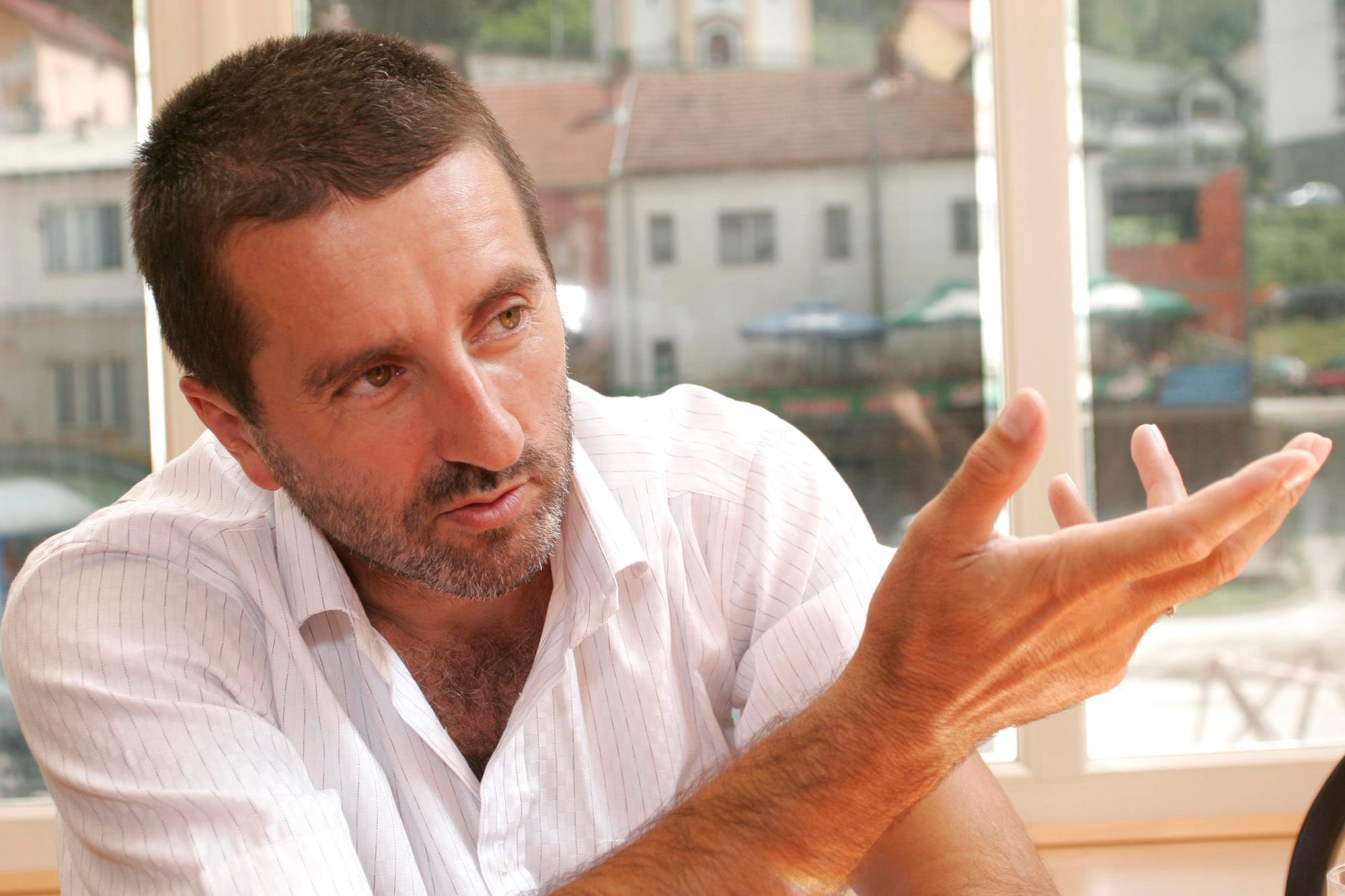 On the other hand, some officeholders have reached into the state coffers to solve their housing issues. Taxpayer money has gone into the building or procuring of flats for former FBiH Prime Minister Nedžad Branković, FBIH Minister of Tourism and Environment Nevenko Herceg, BIH Finance and Treasury Minister Dragan Vrankić, BiH Justice Minister Bariša Čolak and HDZ BIH President Dragan Čović.
Of all the listed officeholders, Branković is the only one being on trial for his purchase of an apartement—before the Cantonal Court in Sarajevo.
Other politicians have chosen to buy flats with their own money, but have secured interest rates on their loans that no ordinary citizens can hope to.
For example, Jovica, a son of Dragan Mikerević, has an apartment worth 45,000 KM in Doboj. It has been mortgaged for 300,000 KM and with a 2 year repayment period at Banjaluka-based Komercijalna Bank. In a telephone conversation with a CIN reporter, a bank's official confirmed that individuals are not eligible for this type of financial products.
The RS Prime Minister Dodik secured a close to 1.5-million KM loan to be paid in 102 monthly installments for a mansion at the Dedinje quarter of Belgrade. The monthly rate for the loan is over 19,000 KM. With an annual income of close to 64,400 KM he can pay only three and a half rates of the loan with his entire annual salary.
"I don't know how someone can take on so many loans…the loans have their limits as well," said Hadžiahmetović who had two loans, one of which she had just paid off.
Upon assuming office, officeholders must fill out asset cards and turn them over to the BiH Central Election Commission (CIK). These disclosures contain information about their real properties, income and debts. However, the politicians are allowed to guesstimate the value of their property and don't have to report much about its location beyond what country it is in.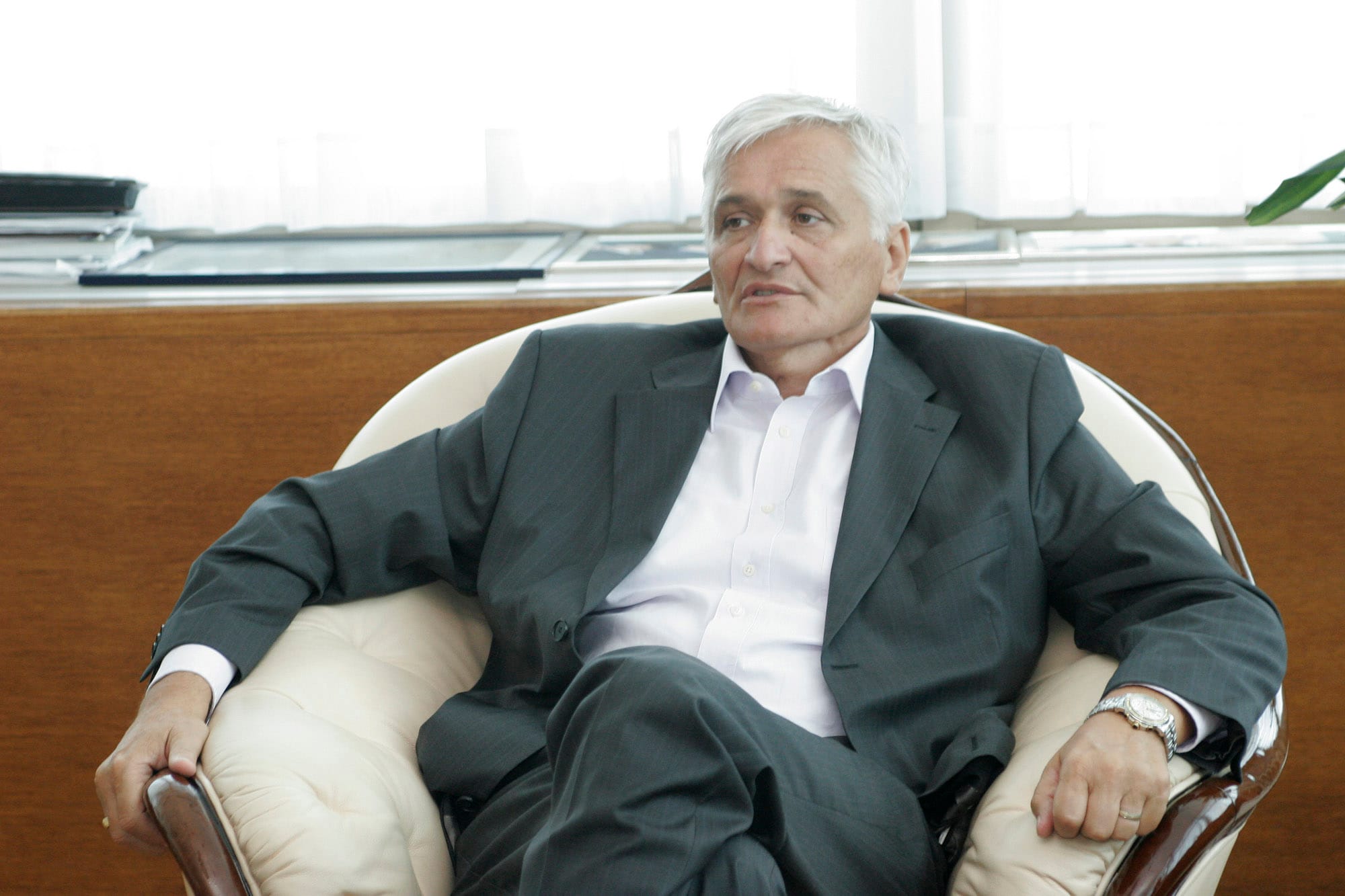 CIN reporters found that some politicians, including Dragan Vrankić and Nevenko Herceg, have underestimated the value of their assets, while others simply decided not to disclose a part of their wealth. Among those are Nikola Špirić, Dragan Čavić, Zlatko Lagumdžija and Safet Hlilović. Others have reported assets which are not listed in public records. Such is the case of Suada Palavrić.
Palavrić, the former Vice-president of the BiH Constitutional Court disclosed in 2002 that she owned together with her husband a house and garage in Tuzla, estimating the value of properties at 250,000 KM. But when CIN reporters checked the housing records in Tuzla, the authorities replied that Palavrić did not have any property registered there.
"In this case we have no mechanism to check the validity of those claims, nor we can sanction them as being false", says Maksida Pirić, CIK's spokesperson. She said that nothing could be done until some of the electoral law' provisions were amended.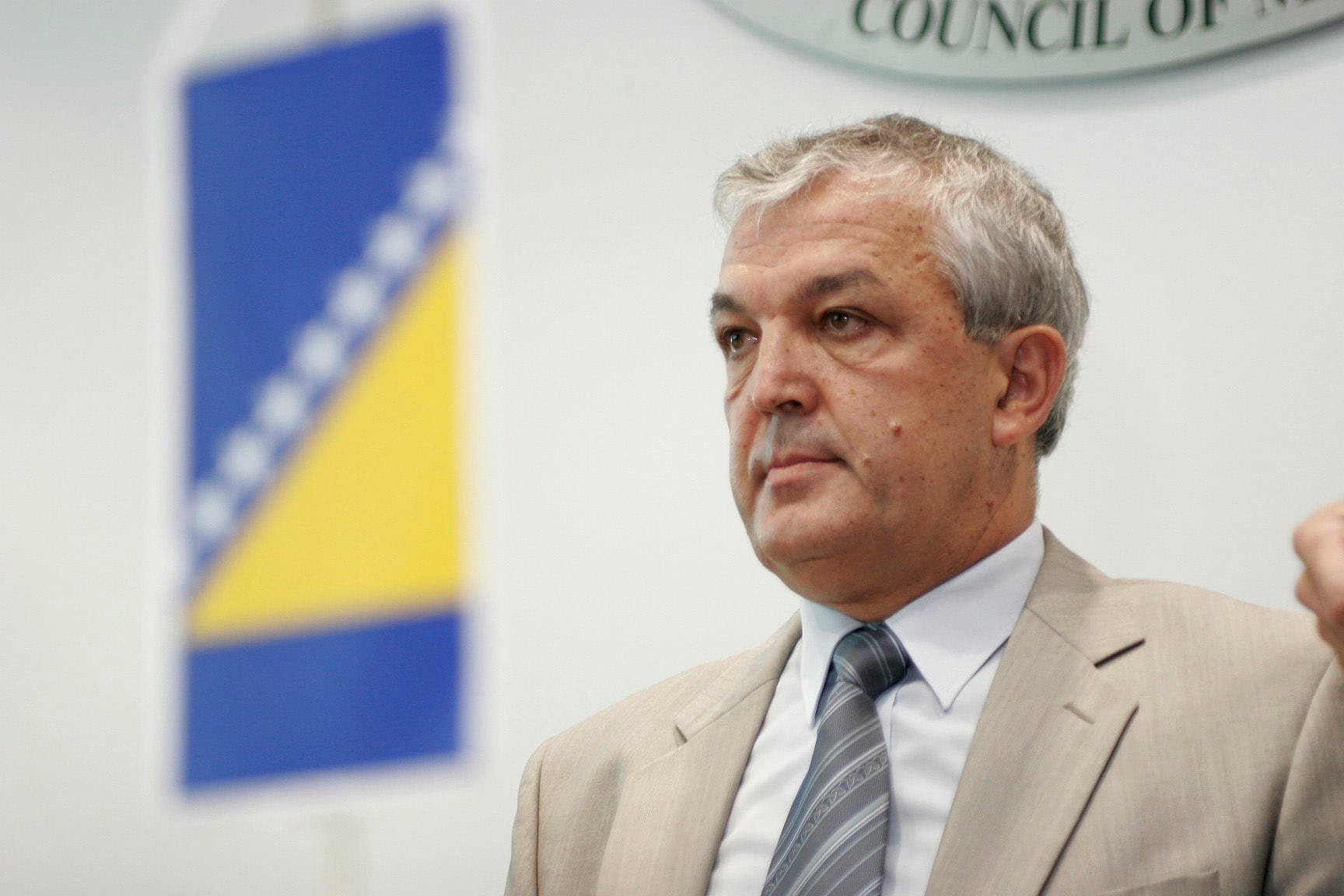 Halid Genjac, chairman of the Commission for the Evaluation of the Appointments of members of the Council of Ministers, says that it is true that there are no sanctions for presenting false information or for underestimating the value of assets. In his opinion, a Law on Proceeds of Crime is needed. Genjac said this law would force those suspected of acquiring assets illegally to prove their origin.
The chief prosecutor in BIH Milorad Barašanin likes that idea. At a conference on corruption held in Sarajevo earlier this month, Barašin said that such law was necessary because there were many cases in which officeholders were not reporting assets they had registered under the names of their family members.
It was precisely the situation that CIN reporters encountered during their assets hunt. Officeholders keep property in the name of their spouses or children, even in the name of the spouse's cousins.
Zufer Dervišević, the head of FBiH Financial Police which has investigated the purchase of politicians' apartmentss, says that there is no political will for passing the law Genjac and Barašanin propose. He was on the commission charged with drafting the bill, but in the end it was decided that there was no need for the law.
Nevertheless, a verdict that the Cantonal Court in Sarajevo handed down several months ago shows that it is possible to confiscate illegally acquired assets.
In a case against Muhamed ali Gaši from Sarajevo, the Cantonal Court ordered—along with the 10 year prison sentence—that his illegally gained property and 400,000 KM be confiscated. While not a politician but a common criminal, Muhamed ali Gaši's case proves that illegally acquired assets can be confiscated.
Following the appeal process and if the original ruling is upheld, it remains to be seen how will it look when the state confiscates assets.