Gordan Pavlović aka Goci from Foča was convicted in his youth of forgery of vehicle identification numbers. Nowadays, he owns coal mine, construction and trading firms, hotels and numerous offices and apartment buildings.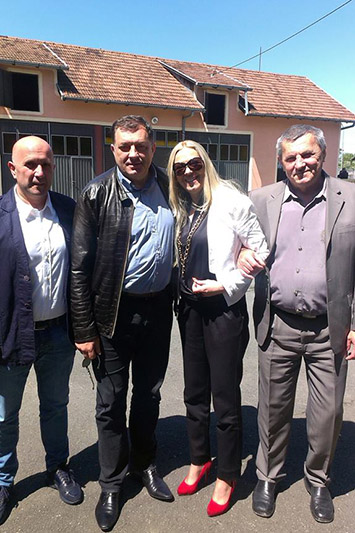 Bad grades and unruly behavior during high school did not stop Gordan Pavlović aka Goci from becoming a millionaire. He obtained a high school degree, even though he was not interested in school. It was his father's idea to enroll it, while the younger Pavlović thought that he was losing time that he could put into earning money.
He was going to make up for the lost time in the years to come.
During the war in Bosnia and Herzegovina (BiH), he dealt in trade and transport of goods and later he traded in real property of the defunct state enterprises which he mainly bought for peanuts at bankruptcy auctions.
Pavlović owns a business empire in his native town that includes a coal mine; a construction and trading company; a hotel; residential buildings and offices. The combined real property he owns covers an area at least 720,000 square meters large, the equivalent of 100 football pitches.
He's a member of the ruling Republika Srpska (RS) party, the Alliance of Independent Social-Democrats (SNSD), but he says that he has not benefited much from the membership.
Reporters from the Center for Investigative Reporting in Sarajevo (CIN) have seen for themselves how influential Pavlović is in his native town. Some of the town's officials were loath to give information about his business dealings. Pavlović said that he would be tipped that the CIN had sent a Freedom of Information Request about his business dealings or properties. After the interviews, some subjects were also.
From Smuggling to Jail
In 1993, the entrepreneur set up Pavgord, a trading and transporting company in Foča. Even though he would become owner of numerous other companies during the coming twenty years, Pavgord remained the jewel in his crown.
After the war, Pavlović was under investigation on allegation that he smuggled coffee and gasoline. He was never prosecuted, but at least two Pavgord employees, Rajko Vuković from Foča and Dragan Sarić from Nikšić, did time on smuggling charges. They don't blame their former boss for this.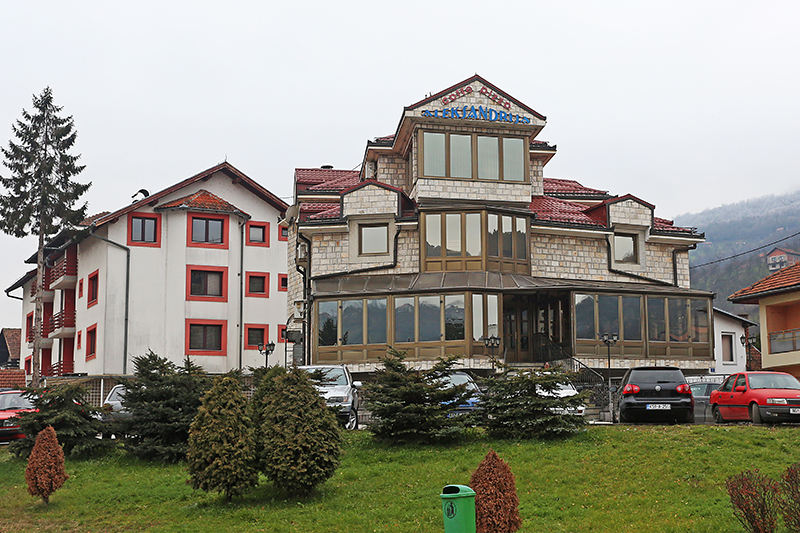 Vuković worked for Pavgord in 2005. He was driving a Pavgord's truck in the company of his brother Ranko when Montenegrin border police pulled them over after near the border with BiH. The police uncovered 35,500 packs of cigarettes without duty-paid stamps.
The brothers testified that they got drunk and lost their way and had no intention of smuggling the goods into Montenegro, but the court in Pljevlje did not give credence to their story. In 2008, the brothers were sentenced to three months in prison and a €200 fine each, while the cigarettes had been confiscated. The Vukovićis had a history of cigarette smuggling in BiH. Pavlović was not charged and at the the trial in Pljevlja he showed up as a defense witness. Later he asked the police to return him the cigarettes.
Rajko Vuković told CIN that he did not want to discuss this period of his life. He said that he made ends meet by transporting trash and occasionally taxing. He said that Pavlović was an honest man and without rival in town: "So many people live from his paycheck and if it weren't for him, they would have all died of hunger."
In the same month when the Pavlović employee was caught driving cigarettes in Montenegro, another driver tried to smuggle into BiH nearly 25 tons of coffee from a Slovenian port of Kopar. He was caught at a BiH-Croatia border crossing Brčko – Most in the north of country. During the following seven months a total of 375 tons of coffee had been imported. In 2006, the Indirect Tax Administration filed a report with the BiH Prosecutor's Office in which it said that Gordan Pavlović and Milan Papić, the owner of Bileća-based Red Star Papić, were behind a smuggling ring that cheated the state budget out of around 1.1 million KM.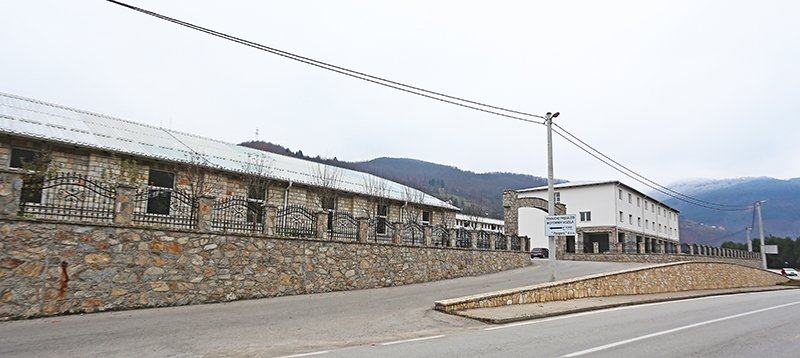 Montenegrin citizen Draga Sarić smuggled coffee in a Pavgord truck from Kopar to BiH. From September 2005 to March 2006, the truck crossed the border near Brčko 15 times. Corrupt custom officers were waving the trucks through and declaring them empty or accepting fake import declarations that goods in question were bricks.
The prosecutors filed an indictment against Papić, Sarić and several customs officers. The Court of BiH sentenced them between six months and six years in prison. Even though the Tax Authority's report said that coffee was transported with Pavlović's blessing, no charges were brought against him.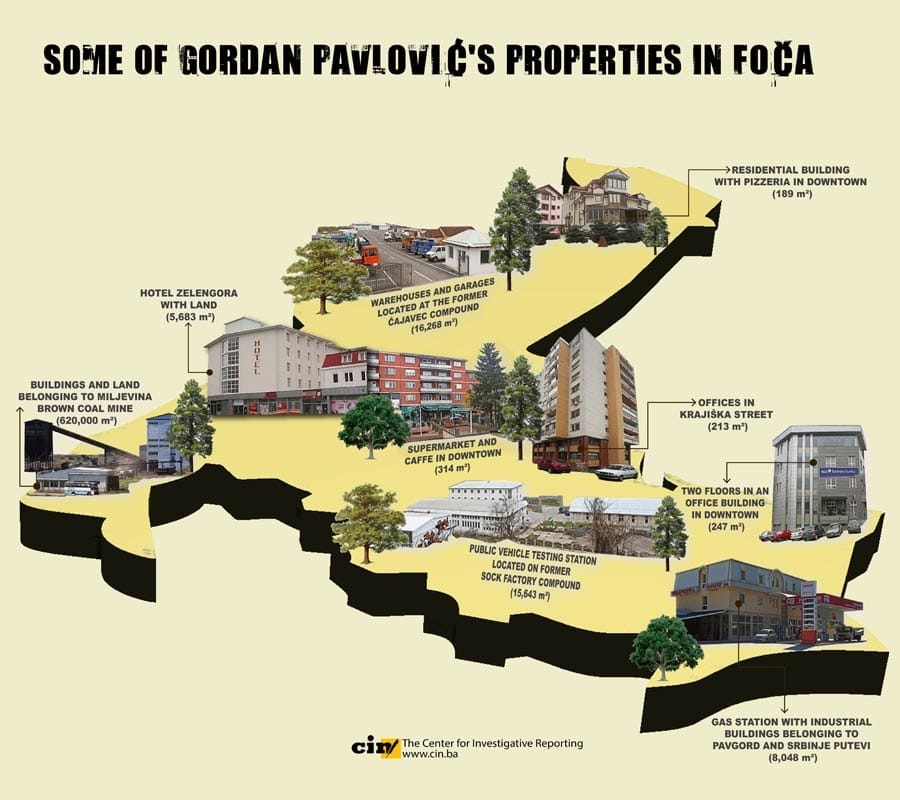 Pavlović told CIN that he had nothing to do with the smuggling. "I was neither tried nor convicted," he said.
The tax investigators wrote in the report that Sarić had said that "the boss", i.e. Pavlović, did not know about the trip to Kopar. The investigators say that Sarić brought this up himself.
Sarić lives in Nikšić. He maintains that the goods did not belong to Pavlović: "The goods were not for him. Only the vehicle was his."
According to the report in CIN's possession, Pavlović rented a truck to Red Star Papić. However, a contract was only signed two months after the first transport of coffee. Also, the contract reveals that at the time when the truck was used for smuggling, Pavgord shouldered fuel expenses and the truck's servicing.
One piece of evidence that the tax inspectors attached to the report was the state border police's cable from May 2005. The police received a tip that Pavlović smuggled coffee and gasoline from Montenegro, using the illegal border crossings near the town of Čelebić.
No smuggling charges have been brough against Pavlović. But, in 1997, a Foča court tried him on charges of forging an engine identification number which he installed in his father's truck. He was sentenced to three months' probation. He told CIN that he bought the engine on a scrape yard. The same verdict acquitted him of another allegation involving a car a year before.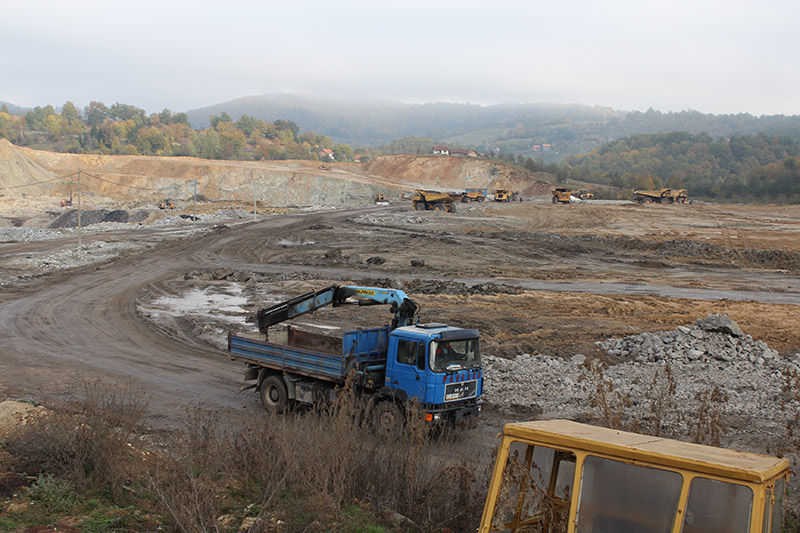 Acquiring Property through Privatization
Between 2002 and 2013, Pavlović went on to buy many badly performing companies, or some of their parts, through bankruptcy or privatization auctions. Among those were Tehnokom and Maglić from Foča; Višegrad Promet and Panos from Višegrad; hotel in Rudo; Bosanka factory in Doboj and Motins, a spare car parts company in Novi Sad, Serbia.
With companies he got hold of their properties: hotels, office buildings, garages and other buildings which he later resold or kept under his name or Pavgord's.
Pavlović said that he earned between seven and eight million KM by trading in real property.
Pavgord's most valuable assets are in and around Foča: the Hotel Zelengora; gasoline stations; a public vehicle testing station built on the premises of the prewar sock factory; and several residential and office buildings in the downtown.
He mortgaged many of these properties. Pavlović took a combined 14.9 million KM of loans during the past five years.
He said that he had to take out loans to remain liquid. "No one is paying me," he said.
Mine and Other Firms
Pavlović made a great business deal for himself in 2010 when he bought the New Coal Mine Miljevina near Foča for six million KM from the Republika Srpska (RS) government. He pledged to invest 10 million KM into the company. When he took over the mine he was awarded a concession license to mine coal worth 3 billion KM on the market in the next 30 years.
According to the company's financial statements he recouped the investment already in four years.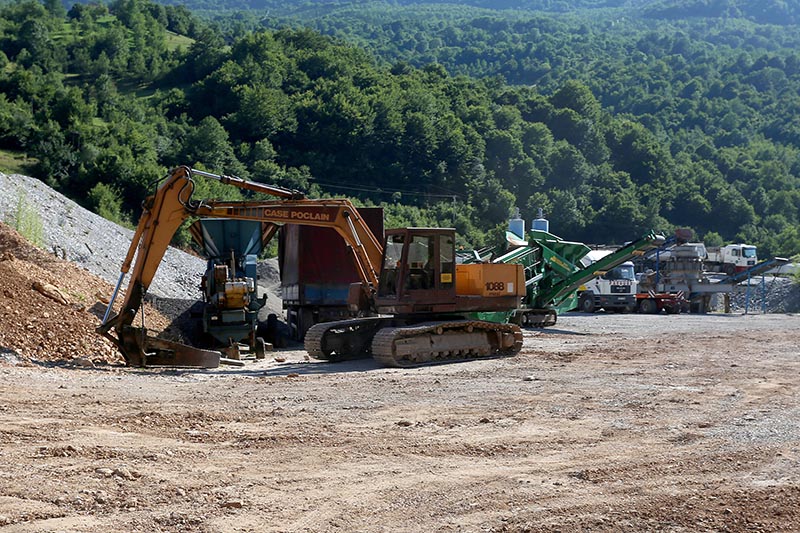 After trade and mining, Pavlović set his sight on road maintenance and in 2012 he bought a formerly state-owned joint-stock company Srbinjeputevi from Foča. In the same year he won two tenders 4.2 million KM.
Since 2014, Pavlović has been trying to become the controlling shareholder of another bankrupt company – a Zvornik-based alumina factory Birač. For about 12.5 million KM Pavogord bought 155 million KM of Lithuanian-based Ukio Bank's claims against Birač, but still has not managed to be registered as a creditor.
Trustee said that a bill of sale between Pavgord and Ukio Bank lists claims worth 195 million KM, or more than 40 million KM than what had been registered by the trustee. On the other hand, Ukio Bank said that Pavgorod is entitled to assert just 122 million KM of its claims against Birač.
District court in Bijeljina refused to register Pavgord on the list of creditors instead of the Lithuanian bank, so Pavgord and the bank appealed to the Higher Commercial Court in Banja Luka. The case is sent for a retrial to Bijeljina and is still ongoing.
Ukio Bank's lawyer Aleksandar Sajić told CIN that Pavlović would accept to convert its claims into shares of Birač and give up on the majority of his claims. The idea is that Pavlović gets around 30 percent share in the restructured company, while the RS government would get another 30 percent and small shareholders would divide the reminder.
Even though Pavgord, Srbinjeputevi and Miljevina have had a combined profit of nearly 38 million in the past two years, Pavlović said that he's not pleased. He said that he's had enough and that he'd like to cull some of the firms. He told CIN that he'd give a million KM to anyone who finds him a buyer for the mine.