According to official records, Zlatko Lagumdžija, former Bosnia and Herzegovina (BiH) minister of foreign affairs, can be in two places at one time – on a business trip in Slovenia and teaching a class in the Sarajevo School of Economics.
While government records say the top BiH diplomat was in the Slovenian capital Oct, 22, 2013 to meet with the country's president, Borut Pahor, a university time sheet shows that Prof. Lagumdžija held four classes that day. He was paid for work in both places.
Lagumžija took advantage of legislation that lets professors, who are also officeholders juggle both careers within eight working hours. The ministry and the university agreed that Lagumdžija would work as a minister for 7 hours and 12 minutes a day, and devote the remaining 48 minutes to students.
Reporters from the Center for Investigative Reporting in Sarajevo (CIN) collected records for at least four other officeholders who worked in state institutions or public companies while also lecturing.
Kemal Kozarić taught at universtity while he was a governor of the BiH Central Bank. Elvedin Grabovica was the manager of BiH Electricity Generator and Supplier while at the same time served as Lagumdžija's assisstant at the university. Mladen Ivanić, a member of the BiH Presidency, and Nikola Špirić, a BIH Parliament's MP, both have double careers and often teach during hours they are expected to be in their public offices.
Keeping tenure at universities gives office holders a place to go back to when they are done with politics and keeps them in line for promotion and advancement in the meantime. They are in charge of keeping hours while in office and cannot be sanctioned if they don't account for it.
"Frankly, I was a way more at the ministry then seven, or eight or nine hours," said Lagumdžija. "And at the university I was as much as I could've been."
CIN reporters found that no one in the government institutions or public companies checked how much time their managers spent away from the work they got paid for. Departments always filled out eight hours a day into a time sheet, despite some office holders having contracts for less than that time.
Agreement About the Minister
Lagumdžija was appointed foreign affairs minister in February 2012. A year and half later he asked the chairman of the BiH Council of Ministers, Vjekoslav Bevanda, to approve his working as a lecturer at the university at the same time. His request was promptly ok'ed.
He told CIN reporters that he did not want to be confined to politics. "Because I thought that when my term was done I wanted to be, first and formost, a professor," said Lagumdžija.
In September 2013, the ministry and the school concluded an agreement that took care of Lagumdžija's labor and legal status. It precisely divided his time: 7 hours and 12 minutes at the Ministry and 48 minutes at the School.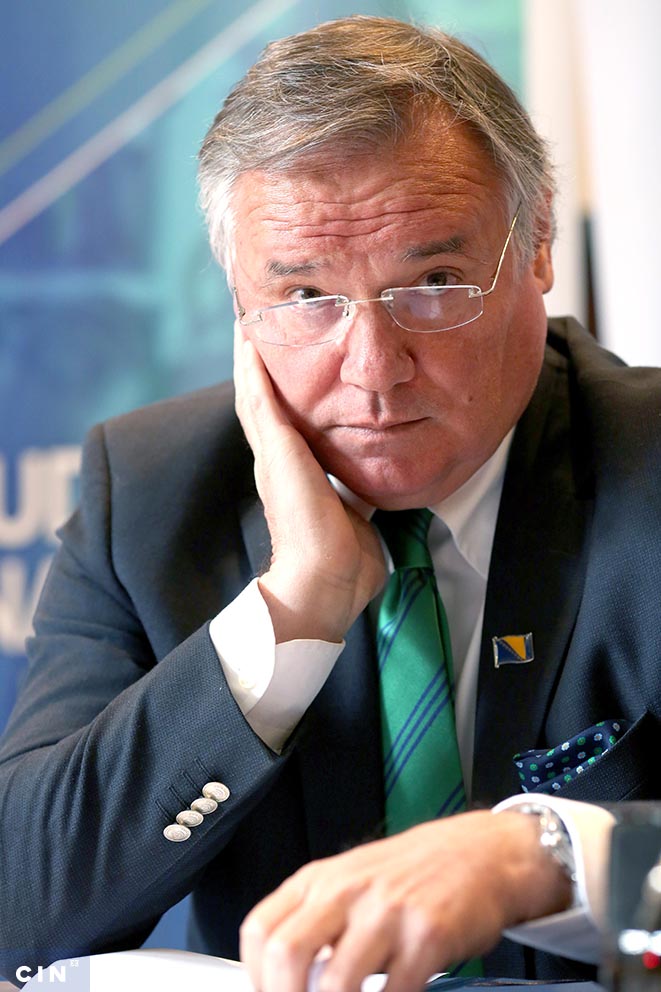 According to the records compiled by CIN, he could not honor the agreement. During the academic year of 2013/2014 he was in charge of five subjects. During the three months of the winter semester, he taught four hours a day on average. According to the record keeping, the lectures usually took place during working hours, most often between noon and 2.15 p.m. when he was supposed to be at the ministry.
He had other academic duties. Due to a 48-minute contract, he was hired for other stints – at the Commission for Thesis Defense or he lectured within a cooperation framework with universities in Zagreb and Dublin.
According to the minutes of an inspection by the Financial police, Lagumdžija earned 68,419 KM at the school in 2014. During the same year, he earned 52,780 KM at the ministry.
"You know when that would breaking of the law be? If the law gave me 48 minutes and I spend eight minutes. While, if I had 48 minutes, and was there for 240 minutes, that would not be a problem," Lagumdžija told CIN reporters.
CIN reporters, however, uncovered in the records that Lagumdžija was paid for lectures at which he was not present because of diplomatic travels. For example, on Oct. 28, 2013, Lagumdžija was in New York lecturing at the Harriman Institute of Columbia University. School records show he also held held four classes on that day. According to the records of the Economics School, he also taught the same number of lectures when he was actually meeting with Slovenian president Pahor in Ljubljana six days earlier.
"I don't doubt that there was time when I was at the General Assembly or at some official trip abroad and that I possibly needed to hold classes according to teaching timetable. It is only natural that someone would stand in for me and that I would make it up (for them)," explained Lagumdžija.
Željko Šain was dean of the Sarajevo School of Economics in 2013. He said that Lagumdžija always coordinated well with colleagues. "For example, at that department you always had several lecturers, several docents, several assistants, and the professor would have agreed with them who would teach what material – though, he was responsible for the whole content. Do you understand that? And he guaranteed with his signature," Šain told CIN.
Lagumdžija's term on the Council of Ministers ended in March 2015. In April, Dean Šain got him back to the school on full time.
His former colleague and a legislator at the BiH Parliament Špirić holds also two jobs. During the past 25 years, he has advanced to a tenured position at the Banja Luka School of Economics.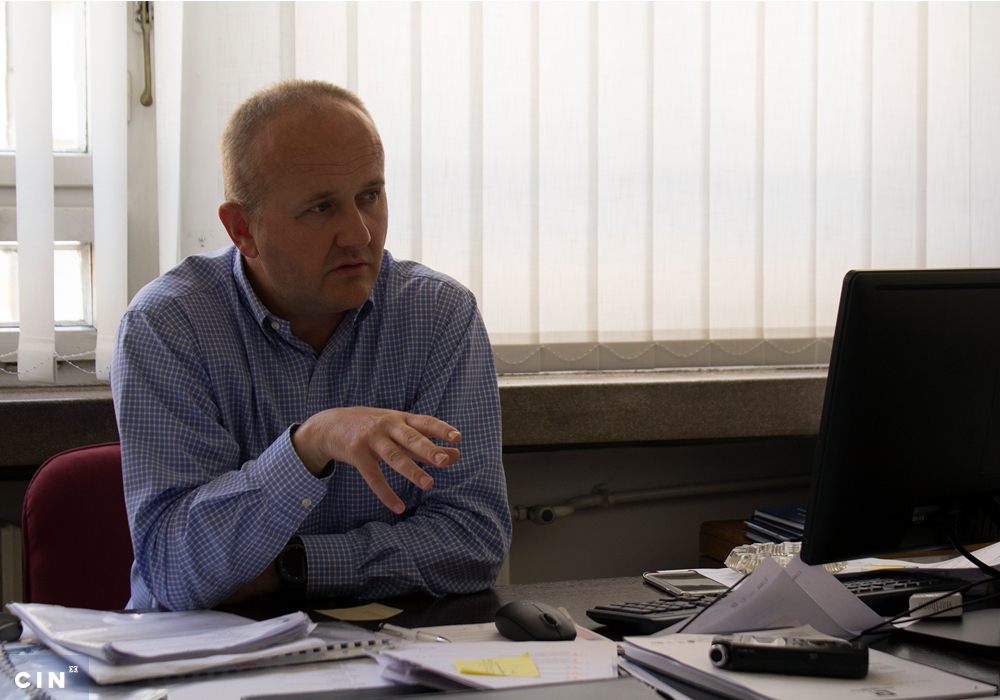 Špirić was the state finance minister between 2012 and 2015. In 2013, his average monthly income as minister was 5.162 KM. At the same time, his monthly gross pay at the School of Economics was 415 KM. He taught four classes a week during working hours he was supposed to be at the council.
Unlike Lagumdžija, Špirić has no formal document from his employers showing how his time was to be split. He divided his time on his own. According to his contract with the ministry, Špirić was supposed to work 40 hours a week, but it is not clear when exactly was he in the office because there is no record of his attendance. School records for the academic year of 2013/2014 show that Špirić's lectures were scheduled to begin on Fridays at 9 a.m.
Špirić told CIN reporters that they should not ask him how could have he worked as professor during the ministry's working hours.
"You should ask that the institutions which have drafted this, not me," said Špirić, adding that he did not write legislation to benefit himself.
In 2014, he was elected into the BiH Parliament where he earns around 5,600 KM a month. He continued to work at the University.
Advertisemant for a Governor at the end of His Term
After he was re-elected to a second term as a governor of the BiH Central Bank, Kemal Kozarić decided to to pursue a career at the Sarajevo School of Economics. Then dean, Veljko Trivun was a catalyst for that decision.
"Well, I cannot remember anymore, it might happened over a chat or something," said Trivun about a conversation with the then-governor and recalled. "Why wouldn't you join the school?'"
For half a year, Kozarić got ready for the soon-to-be advertised job for lecturer on "Marketing for Financial Institutions". As the advertisement did not call for full-time engagement, Kozarić, along with a certificate of work experience, asked the bank to shorten his working hours. He could not recall if he had known about the ad before it was published. "I cannot remember that now. Maybe I had known."
He said that his bank salary was bigger than his school take, but he strategically wanted to secure himself existentially: "What would have I done after my term ended?," he said. "I would not want to land a job as an expert assistant in a bank and sit behind the window counter."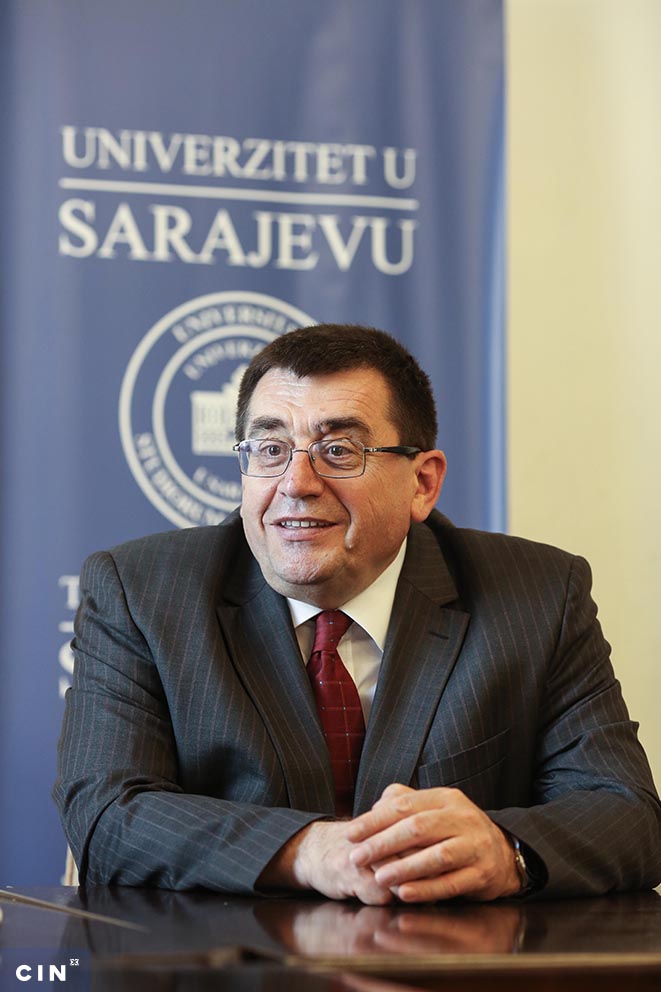 While Kozarić was a governor in 2014, he taught four subjects. Until the end of his second term at the head of the Central Bank, he was promoted to associate professor. During 2014, he earned 27,534 KM at the school. He told CIN that he got 7,200 KM a month at the Central Bank.
When his term expired in 2015, Kozarić asked Dean Šain for a full time job at the school. A year after he was admited as professor, he took over from Šain as dean.
This school includes former managers of public companies among its professors – apart from former office holders. Since 2010, Grabovica was a senior assistant professor, but he froze his status when he became the CEO of BiH Power Generator and Supplier in 2011. Two years later, Grabovica shortened his hours at the company to 7 hours and 12 minutes, so that he could work at the school for 48 minutes a day. His request was approved.
He told CIN reporters it never occurred to him to scrape his academic career because he was a CEO: "Do you think that the Power Generator director should have a time tracker and work from eight to four?" said Grabovica.
Since November 2013, he's worked as a secretary at the commissions doing examinations. While he worked less than full time, Grabovica was promoted to a docent and started teaching E-government. In 2014, he earned around 9,000 KM at the school and 55,300 KM at the company.
At School Instead of the Presidency Office
On April 21, CIN reporters found a member of the BiH Presidency, Mladen Ivanić, in his office at the Banja Luka School of Economics givig an exam Economics 101 between 11 a.m. and 4 p.m.
Ivanić teaches students four hours a week based on the contract on additional work. The Office of the BiH Presidency doesn't keep records of time he spends at work nor he is obliged to inform anyone. He can do with his time as he please. According to a timetable at the Banja Luka school, classes and examinations Ivanić he chaired mainly were scheduled between 8 a.m. and 4 p.m.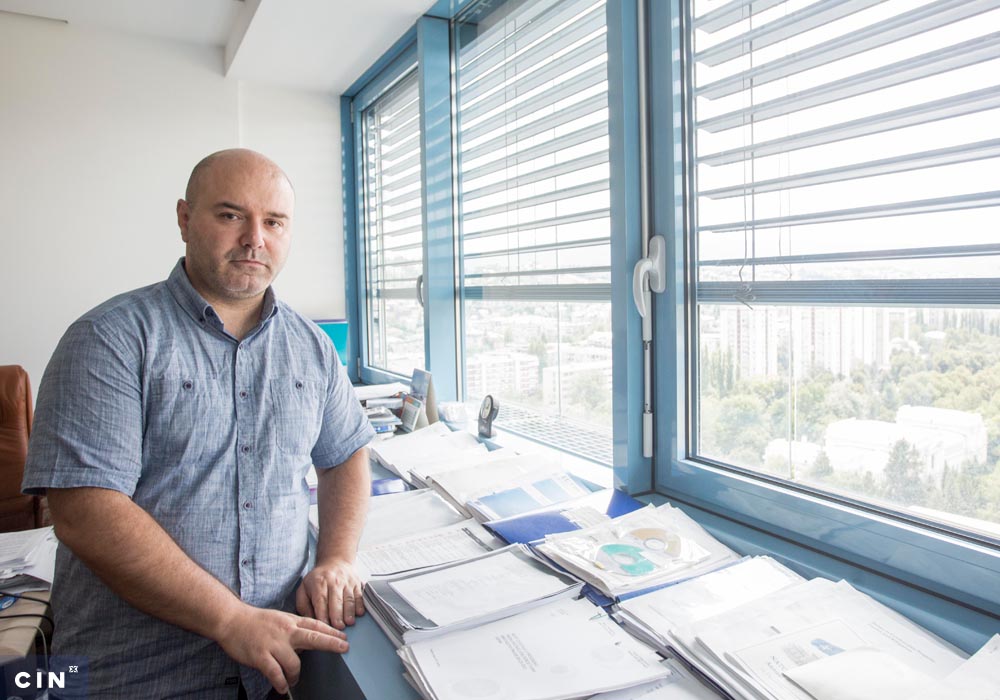 "I am not someone who resides in Sarajevo, but I'm someone who is located in Banja Luka and it is completely natural that I have my office in Banja Luka. I spend a day, sometimes two days a week here, the rest in Sarajevo and I adjust my plans to classes," said Ivanić.
At school where he's been teaching since 1985, Ivanić earns around 360 KM a month. His base pay at the Presidency is 4,757 KM, without additional income that is calculated based on his years of service. The Presidency refused to give CIN records about his exact full income.
Chief administrative inspector at the BiH Justice Ministry, Emir Mehmedović, said the best solution to the problem of officeholders' double dipping would be special legislation on the rights of appointed and elected officials.
"Under normal conditions, an employee has an employer who is following these things and sanctions him. Appointed and elected officials do not have an employer in a typical sense of the word," said Mehmedović, adding that enforcing any law at the moment depends on the ethical standards of individual office holders.