Tasim Kučević, a convicted trafficker of women and a mastermind of prostitution in Tuzla, sold a house with land in Živinice, even though it was part of his assets that the Court of Bosnia and Herzegovina (BiH) had frozen in order to cash in about 300,000 KM of his illicit proceeds.
Judicial authorities managed to stop the buyer from registering the property in his name.
But Kučević is only one convict who has tried to sell or give away property to prevent courts from seizing it. The Center for Investigative Reporting in Sarajevo (CIN) has collected documents that show that some have succeeded because prosecutors and attorney generals were late in freezing assets.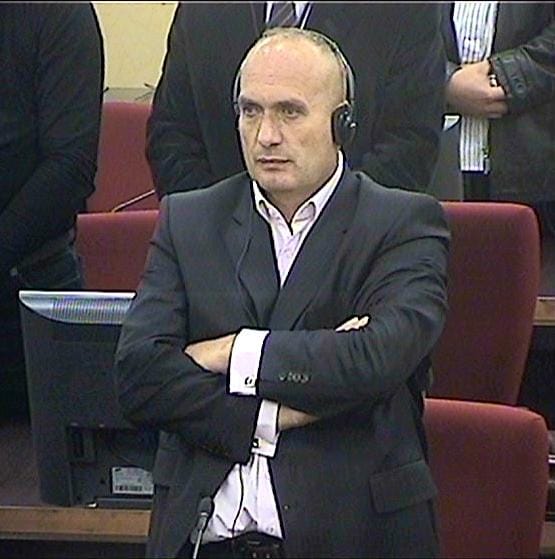 In the past eight years, the courts have referred 106 verdicts to the offices of the Attorney General of BiH, the Federation of BiH (FBiH) and the Republika Srpska (RS) demanding seizure of illicit proceeds.. That represents at least 36 million KM in assets. The exact amount remains unknown because the Office of the FBiH Attorney General has declined for 2.5 months to share with CIN information on the value of the assets in 46 cases under its jurisdiction.
So far, only two orders have been carried out leading to the forfeiture and the sale of property in the amount of 741,500 KM.
Long Road from Verdict to Asset Forfeiture
The court has the discretion to freeze the assets of defendants in cases of corruption, tax evasion and money laundering, human and drug trafficking, organized prostitution and other crimes that raise suspicions they may have profited from illegal proceeds. This is done in order to prevent defendants from selling or giving away ill-gotten gains. However, once a verdict becomes biding the freeze is lifted. A renewed freeze happens only upon another request from an attorney general's office.
Verdicts are sent to the offices of Attorney General that require forfeiture of bank accounts and real and movable property of the convicted. Then the proposals for execution are sent to the court with jurisdiction over the area where the property is located.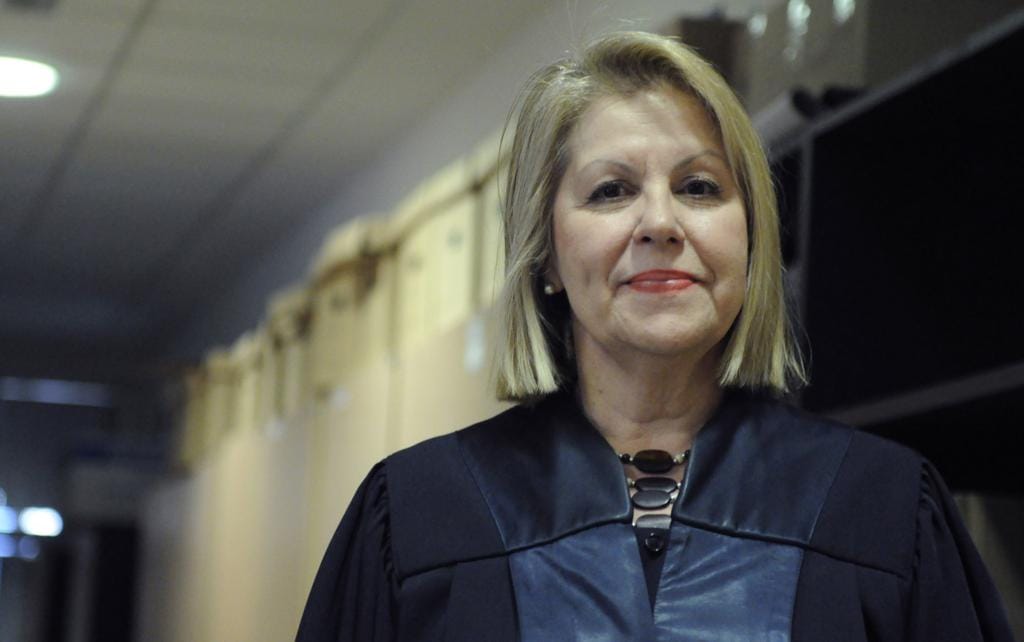 The state Attorney General Jasmina Gafić says that the priority for her colleagues is to prove a crime, so sometimes they forget to demand the freezing of assets.
According to records CIN collected, it often happens that several months pass from the time a verdict is passed to another request for asset freezing. In that interim convicts can sell or give away property. When it is no longer in the ownership of the convict, the office of attorney general has no basis for requesting confiscation.
The Kučević Case
This is what happened in the case of Tasim Kučević who was sentenced by the Court of BiH in April 2009 to 12 years of prison on charges of organized prostitution, trafficking and money laundering. His wife Meliha Pjević was sentenced to six years in the same case.
The verdict stipulated that the couple was to forfeit assets worth 286,440 KM, while Kučević was to pay 20,000 KM for trial costs. The Office of Attorney General initiated forfeiture proceedings in mid-2009, but nothing has been paid into the budget of BiH so far.
Before the beginning of the trial in March 2006, the Court of BiH banned Kučević from operating, selling or giving away motel "Mlin" and night club 'Ameriken' on 2,000 square meters near Tuzla, and a house and land in Živinice. Two years later, the court allowed Kučević—with approval from the Prosecutor's Office—to rent those assets and earn a legal profit so that he could support himself and his wife. He was not in jail at the time.
However, the order that prevented him from selling or giving away property became void following the verdict, so 10 months later Kučević from Zenica prison tried to transfer ownership. He wrote prison warden Nihad Spahić Feb. 17, 2010, asking permission for a visit from a notary who would bring him a contract for gift. He explained that he wanted to give property to his daughter Alma as a present.
Spahić refused and informed the Office of BiH Attorney General of Kučević's plans. That office duly resubmitted a request on the freeze of Kučević assets in Tuzla and Živinice. The court did this in the beginning of March 2010.
Where Kučević failed his wife Meliha who serves her time in the Tuzla prison, succeeded. Unlike his Zenica counterpart, the director of Tuzla prison Hasan Hodžić allowed a visit from a notary. Tuzla prison authorities told CIN that the warden's duty is to worry about the safety during visits, not about the reasons for a visit.
On March 25, 2010, Meliha Pjević sold her estate in Živinice to Asmir Fazlić from Tuzla based on the power of attorney which Kučević gave her 20 days after the verdict. She sold the property for 25,000 KM.
However, a month after the sale when Fazlić submitted for registration the house, the municipal court in Živinice refused because the Court of BiH had put a ban on sale of Kučević's assets. Fazlić appealed and his case is pending before the Cantonal court in Tuzla.
Kučević did not give up trying to manipulate his assets while in prison. In August 2010, he wrote a request to the Court of BiH asking for a permit to lease his building. He was refused.
Judiciary Unaware of Convicts' Property
The Kučević case is one of 67 in which the Court of BiH ordered seizure of illicit proceedings from April 2006 to January 2011. BiH Office of Attorney General received 24 verdicts, but so far none have been executed. CIN has not received an explanation as to why the remaining 43 verdicts have not been referred to the Attorney General's office.
State Attorney General Klobučar said that the Court in its verdicts often does not list the items to be forfeited, but just shows the monetary value of illegal proceeds, leaving his office to find out what the convict actually owns.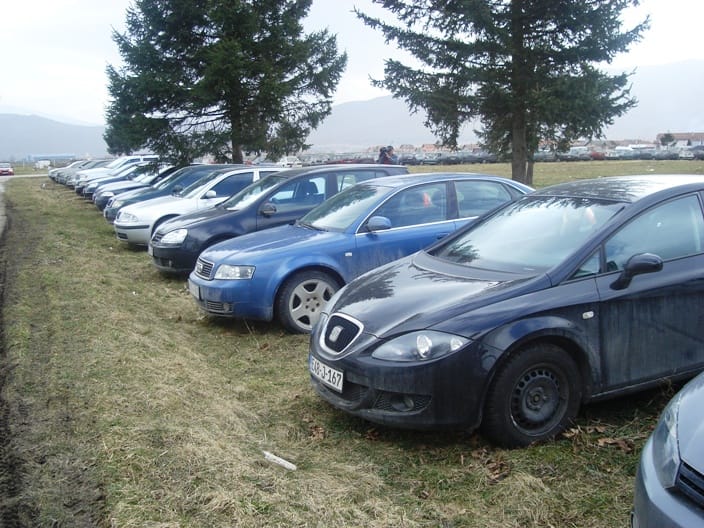 She said that correspondence with land registry offices, police, the Central Bank of BiH and other agencies through which they track down information about real property, cars, money and other valuables can last several months.
Meanwhile, there are cases of convicts selling their property. Klobučar said that this happened in more than half the cases that her office had received. One example was the case of Nermin Ćupina sentenced in October 2006 before the Court of BiH to 14 years for trafficking in people and money laundering. The Court ruled in a first instance verdict to seize Ćupina's apartment in Mostar, but following his appeal this punishment was converted into a 38,518 KM fine to be paid within 15 days of the verdict becoming binding.
As Ćupina failed to do this, the Office of Attorney General initiated forfeiture, but soon found that he no longer owned the apartment.
The cases in which the offices of attorney general throughout BiH are involved, take four years on average to conclude, and there are cases now 10 years out from sentencing.
RS Faster to Seize Illegal Property
In order to give greater power to the judiciary and expedite the forfeiture, RS authorities passed the Law on Forfeiture of Assets Gained from Illicit Proceeds in January 2010. It called for establishment of offices affiliated with the RS Ministry of Internal Affairs which would screen the finances of the defendants and for establishment of the Agency for the Management of Forfeited Property.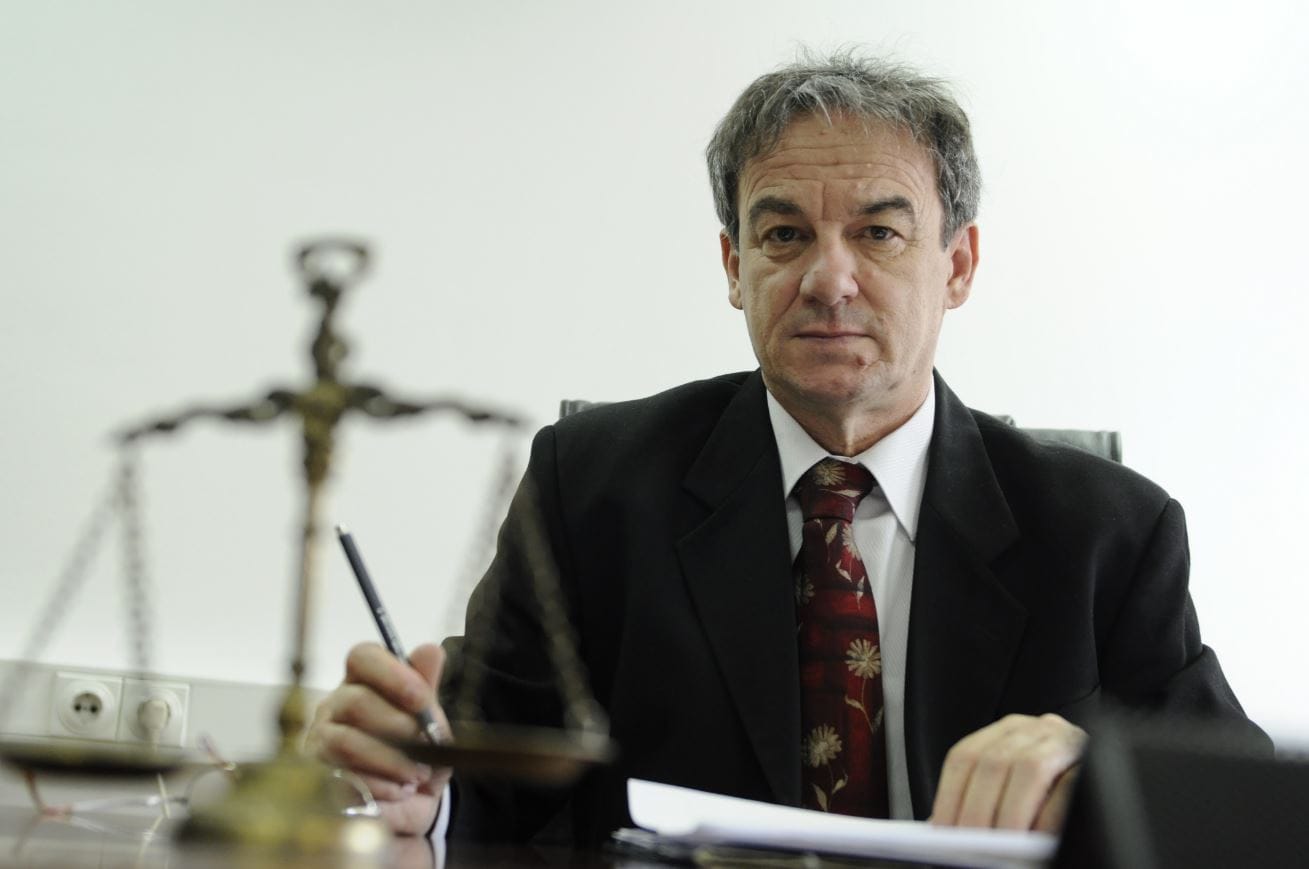 Amor Bukić, Chief RS Prosecutor, says that the new law gives prosecutors in this entity a big advantage in comparison with state and FBiH prosecutors, because they can confiscate property temporarily without having to prove that it came from illicit proceeds. He explained that following a verdict, it was up to the defendants to prove that they had not acquired assets illegally.
Nevertheless, the advantages of the new law have so far been used in two cases only. At the end of April, the District Court of Banja Luka ordered the freezing of accounts and assets of two companies belonging to Zoran Ćopić, suspected of laundering money from drug proceeds. They are the Banja Luka-based Avio Rent LLC and Agrocoop Export – Import. The same order stopped the transfer of Bijeljina Sugar Factory's shares to Agrocoop. Apart from this, the RS Ministry of Internal Affairs confiscated a Cesna airplane worth €200,000 and a €40,000 Audi 8 .
Four months earlier, the Basic Court in Sokolac ordered temporary confiscation of property worth more than 850,000 KM – two apartments, an office and residential premises, two cars and savings—belonging to two men charged with abuse of office, forging of official identification documents and destroying forests.
Since 2005, the RS Office of Attorney General brought to an end only two of 36 cases referred to them by courts. In 26 cases the RS Office of Attorney General has recommended action to courts but no property has yet been seized.
In other cases nothing has been undertaken and the explanations vary – either the Attorney General failed to track down the residence of the convicted person, or a convict had no money or assets even though the verdict established the opposite.
In the beginning of 2005, Zoran Kvočka from Omarska near Prijedor was sentenced to three years and three months of jail for evading taxes and employees benefits payments. The District Court in Banja Luka ruled that his property worth 1.86 million KM should be seized. However, in the process of the verdict's execution, the RS Office of Attorney General found out that Kvočka had no property registered in his name.
The Attorney General's Office instructed the Basic Court in Prijedor in mid-June of 2006 to ask Kvočka to bring to court the information about his property, earnings and accounts. Four and half years later, in the beginning of 2011, the court in Prijedor informed the Attorney General that Kvočka did not have property with which he could pay the penalty. The Court responded that it was going to abort the proceedings unless some alternative solution for collecting the money was found. The Ministry of Internal Affairs and the RS Ministry of Justice were informed, but no solution was found.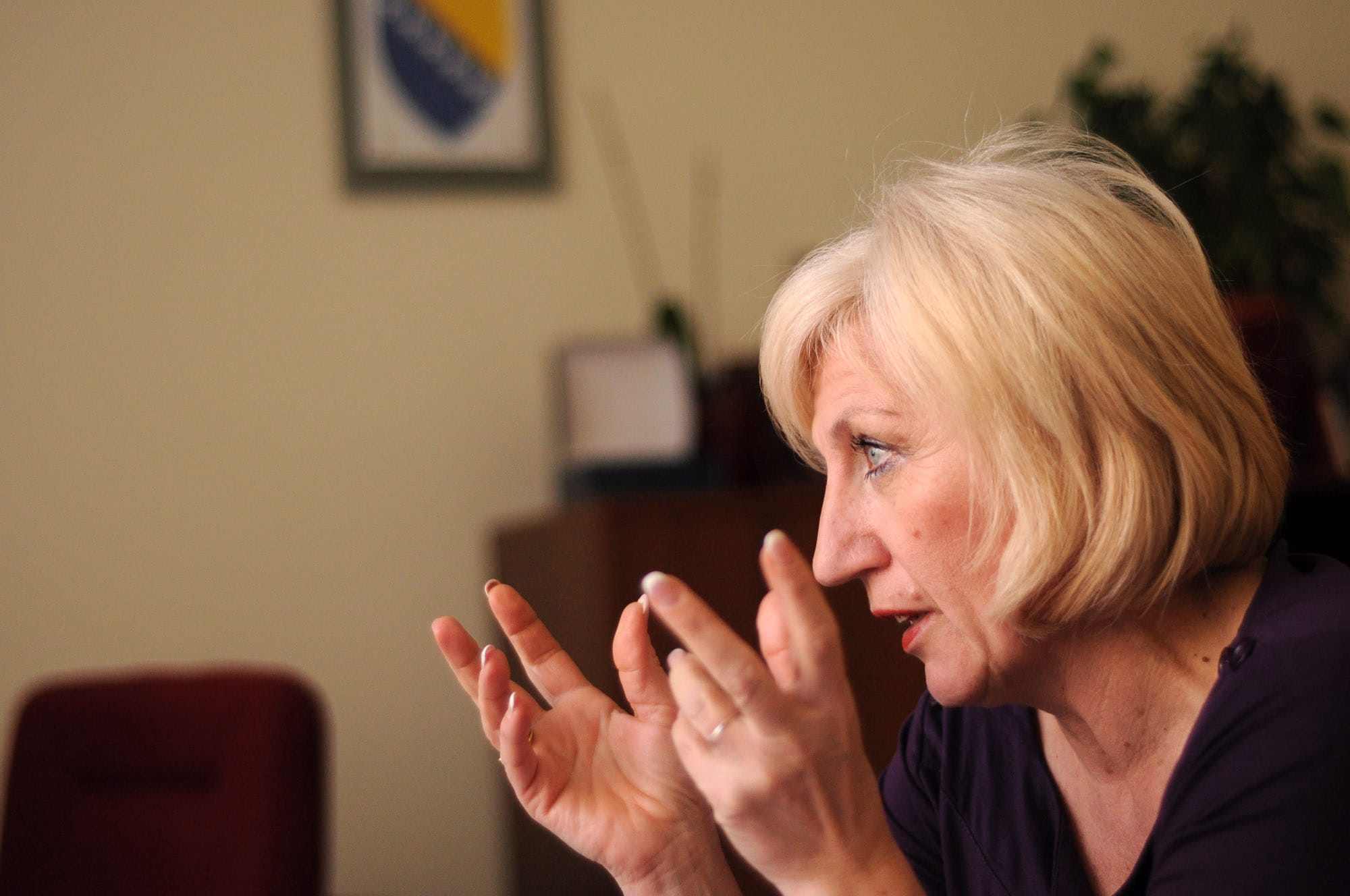 According to the findings from a statewide poll commissioned by CIN and conducted by Prism Research in March 2011, 77.7 percent of 500 respondents said that justice would be served completely only when illicit proceeds of the convicted were forfeited . That opinion is shared by those with whom CIN spoke. They said that "snatching of the purse" from those tried for criminal acts is of paramount importance, but the judiciary has not succeeded in this.
"The hardest thing for a man in BiH is when you put his reputation and purse on line. Those who have gone down the road of criminality, bribery and corruption have lost the former – no more reputation, period. However, we are still letting go of their purse," said the BiH Attorney General Klobučar.