In 2016, the private health institution Medica issued 2,440 false medical fitness certificates for candidates taking a driving test at driving schools in Bihać, Bosanska Krupa, Cazin, Velika Kladuša, and Bužim, thus illegally earned more than 120 thousand marks.
The investigating authorities of Una-Sana Canton (USK) found that the medical fitness certificates required for taking the driving test have been issued to the candidates without doctors ever seeing any of them.
The fictitious certificates were signed by members of the medical panel: retired ophthalmologist from Bihać Enver Budimlić, neuropsychiatrists from Bihać, Velika Kladuša and Bosanska Krupa Andrej Ižaković, Evresa Okanović and Muhidin Šertović, and occupational medicine specialist and then director of Medica Vjekoslava Pehadžić.
The Una-Sana Canton Prosecutor's Office accused Pehadžić and the founders of this health institution, Sead Seferagić, Mirzada Seferagić, and Suada Šehić, of organizing this crime. In addition to them, among the 54 accused are employees of this institution and as many as 43 driving instructors. Most of them entered a plea bargain. Most of the defendants contacted by CIN refused to talk about this topic.

Recipe for breaking the law
The routine was the following. Instructors and managers of 34 driving schools would take candidates' IDs and BAM 50 from each candidate, which they delivered to the staff of Medica who would simply add names of the candidates on the previously signed and verified blank certificates. The investigation also established that Dr. Ižaković, who pleaded guilty, Dr. Pehadžić, Dr. Budimlić, and Dr. Okanović were not at all in Bosnia and Herzegovina at the time of the alleged examinations of 427 candidates and the issuance of their medical fitness certificates.
The Law on Medicine of the Federation of Bosnia and Herzegovina (FBiH) stipulates that a doctor may issue a certificate only after examining the person and inspecting his or her medical documentation, adding that a doctor who does so without examining the patient may be sanctioned with a fine ranging from BAM 250 to 1,500.
The state Rulebook on the health requirements for a motor vehicle driver specifies all health problems that could restrict or completely prevent candidates from driving. Despite clear rules, this group of doctors, candidates, and instructors decided to ignore them.
USK Deputy Chief Cantonal Prosecutor Adnan Tulić says: "During the investigation, 148 people confirmed to have never set foot in this health institution."
Some of the investigated instructors and doctors confirmed that other candidates were not examined either. Among the candidates who were issued a medical fitness certificate were people with physical deformities and epilepsy, the Prosecution found.
Enough said, they are like a time bomb released in public traffic, threatening everyone in the streets", said Selma Omanović-Karakaš, an occupational medicine specialist.
None of the Medica staff wanted to discuss this topic before the court process is over.
In early 2021, the USK Prosecutor's Office pressed charges against staff of this polyclinic and representatives of driving schools for issuing and using fictitious medical fitness certificates.
"We are talking about facts that we, in part, have already confirmed – and are to prove the rest- all of which point to a network, i.e., the modus operandi, which, looking at the nature of the institution and the way of functioning" is nothing but organized", said prosecutor Tulić, who proposed to the Bihać Municipal Court to seize at least BAM 121,580 from Medica.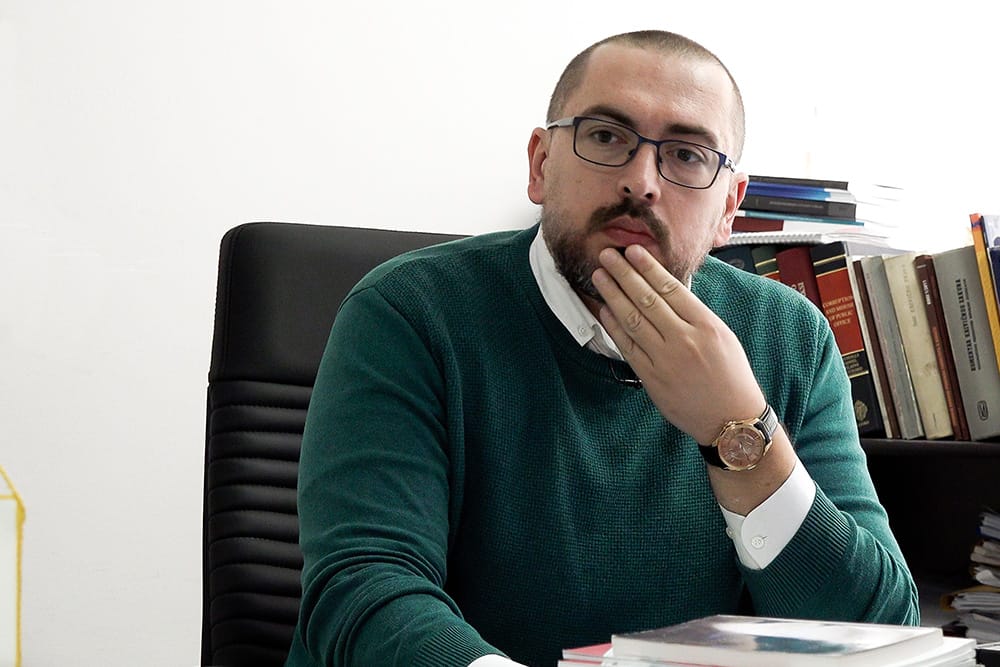 The prosecution argues that the doctors knew of medical fitness certificates being false, and by not considering to whom they have given a green light to operate a motor vehicle they jeopardized the safety of traffic participants.
"My view then, and also now after the indictment, is that conduct and acts described in the indictment and charged against them is certainly not a crime, said Hasan Veladžić, a defense counsel of neuropsychiatrist Muhidin Šertović.
The members of the medical panel did not want to talk about the accusations, nor did most of the instructors. Some representatives of driving schools confirmed to have carried money and documents, but claim to have never asked for fictitious certificates. They only collected the certificates, not knowing that their candidates underwent no medical examination.
"My clients are charged with assisting in the issuance of such certificates, which from the point of view of defense, and I as a defense counsel, is a complete absurdity because they [instructors] do not and cannot participate in medical examination and certificate issuing process, explains Jasmin Abdagić, defense counsel of the instructors – Razija Mahmutović, Esad Kovačević, Husein Okanović, Bešir Duraković, and Sanel Zećirević.
The defense counsel contested the indictment, claiming it to be contrary to the FBiH Criminal Procedure Code, and held that his clients are innocent.
Despite that, Razija Mahmutović has recently signed a plea agreement, that was sent to the Court for final confirmation.
"We'd take the list, and whether that person did or did not undergo [medical examination]… As it turns out, we are now blamed for being the link between them i.e., [health institution] and those who did not undergo a medical examination. Whether they did it or not – I don't know nor is it my duty to know.", says Mahmutović.
Instructors Hasan Mujkić, Senad Novkinić and Razija Mahmutović have been previously convicted of a similar crime for which they received a suspended prison sentence.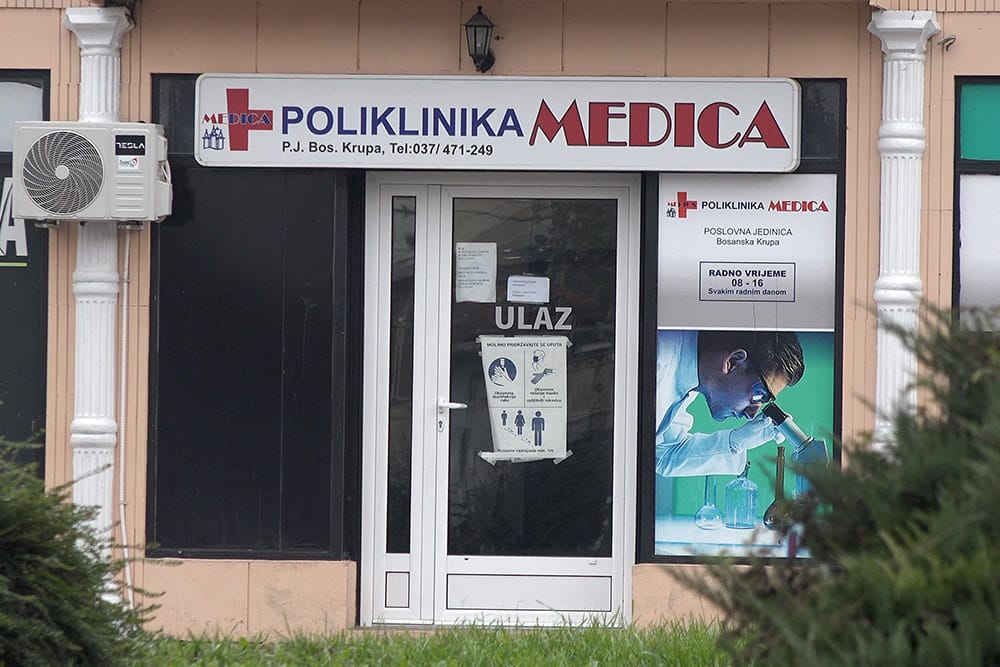 A total of 27 accused pleaded guilty, and one them is instructor Irfan Kržalić.
"The public prosecutor said: "Let's make a deal: it will be a warning, and you'll resume your work." We will continue with our work, but it is a warning not to do this anymore."
Lawyer Abdagić says that the defendants who pleaded guilty – had been confused. "In fact, they don't even know what they admitted to.", says lawyer Abdagić.
Worrying statistics
According to the statistics of the USK Ministry of the Interior, from 2016 to September 2021, there were 14,330 traffic accidents in the Canton that killed 96 and seriously injured 801 persons. Under the influence of alcohol, fatigue, or illness, drivers caused 481 accidents, but the investigation does not look into the correlation between accidents and medical fitness certificates.
Psychologist Jasmina Semanić Huskić has been serving on the medical panel of the Cazin Health Center for 12 years and believes that candidates are increasingly going to private health institutions for certificates because they know that examinations at the Health Center are not a mere formality and will take time. She claims to have been pressured at times to speed up the process and not to be as meticulous.
"The psychological assessment or checks done by other medical panel members are perceived as a hassle, and they openly say so. Trust me, they'll tell you – next time I won't come here, I can do all this elsewhere in five minutes", says Semanić Huskić.
The director of the Health Center, neuropsychiatrist Amir Murić, finds this to be the reason for less frequent visits to this public institution. "We see here people who really care for getting an appropriate certificate, whereas those who need the certificate for the first time, or who need extension i.e., younger people, they go to private medical institutions where the certificates are coming out of a conveyer belt."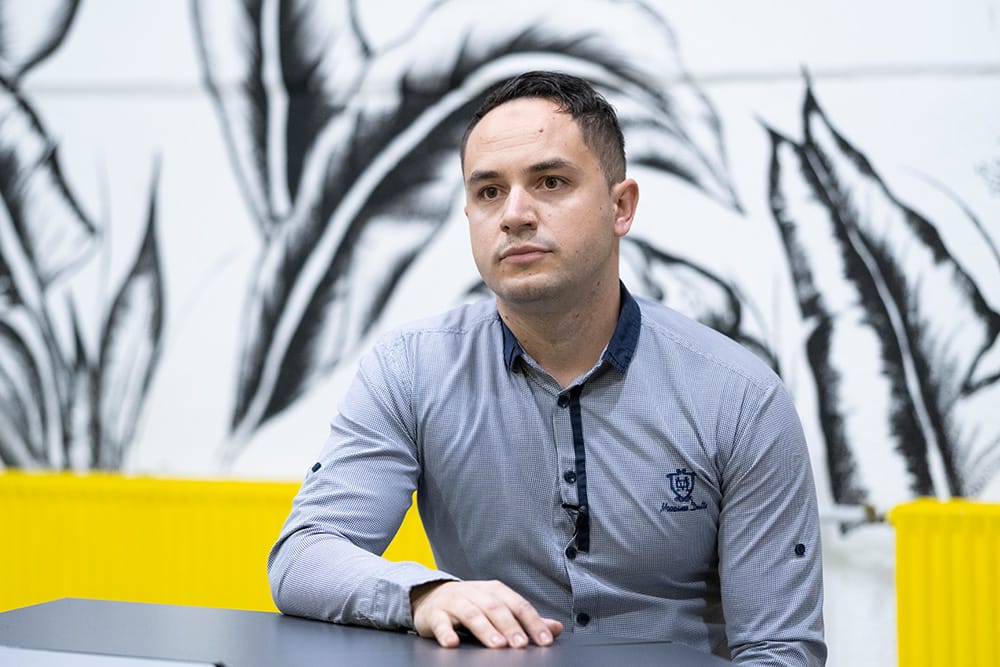 Aladin Žunić, a professor at the First High School in Cazin and the president of the Traffic Safety Promotion Association says that the statistics on road-related fatalities are worrying and more attention should be paid to the ability of drivers to operate a motor vehicle.
"If a person drives at a speed of 90 km/h, and if we have in mind that the reaction time is on average one second, the driver will pass 25 meters in a second, and only then will he start braking. Imagine what could happen in those 25 meters! And, we're talking about a mentally and physically capable driver. What to say about a driver who is not, i.e., who does not meet these requirements?", explains Žunić, adding that it is only a matter of time before such drivers cause their own or someone else's death.
"Simply put, we have so many killers on our roads, or to say suiciders, and it is only a matter of time before some of them pulls the trigger."
https://youtu.be/i–VD0uwuEI