The Kasapovićs live at the edge of the Sarajevo neighborhood of Smiljevići. Nearby, Lepenica Creek flows through an earthen bed carrying water that runs through a landfill to them and other residents of the settlement.
Their 13-year-old daughter fell seriously sick with bone marrow disease three years ago. This is why the girl should have better living conditions instead of living near the landfill.
The landfill water treatment facility is not working. It was operational for only three months in 2011. This is why the creek only brings toxic water to the residents. A small percentage of waste brought into the landfill is being recycled, but a degassing system was destroyed five years ago.
Reporters from the Center for Investigative Reporting in Sarajevo (CIN) learned that more than 32 million KM was invested into landfill sanitation over two decades, but monitoring of potentially toxic materials is still only minimal. Some equipment has been destroyed or is being run down because of improper use. Different government departments blame each other for this, and they say more money is needed to improve the situation.
Meanwhile at least five children from houses near the landfill have fallen ill with cancer, allergies, and other ailments. Two girls who were primary school students have died.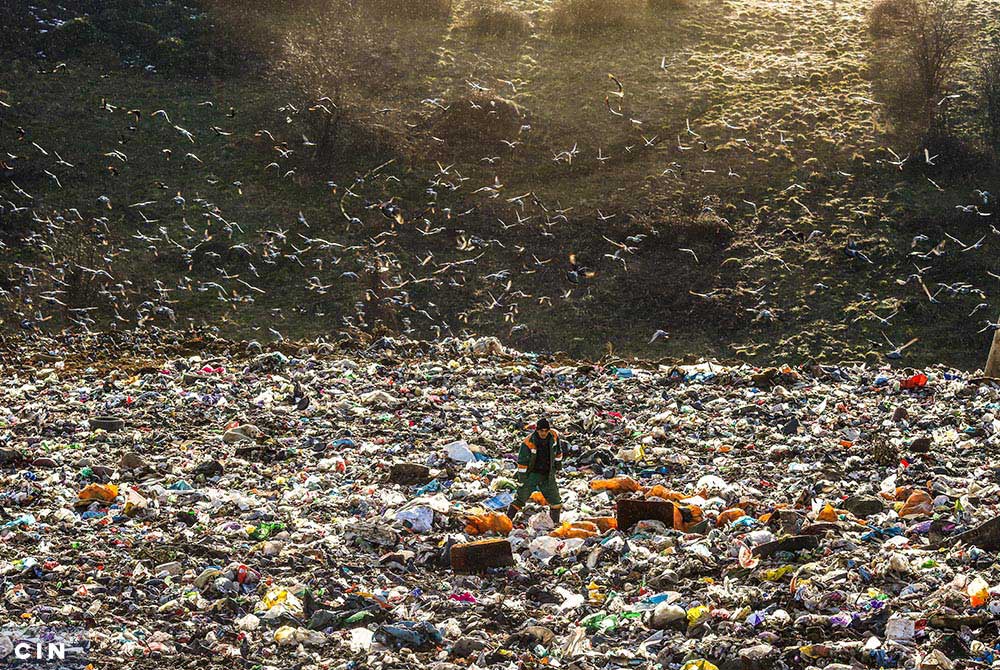 Ill students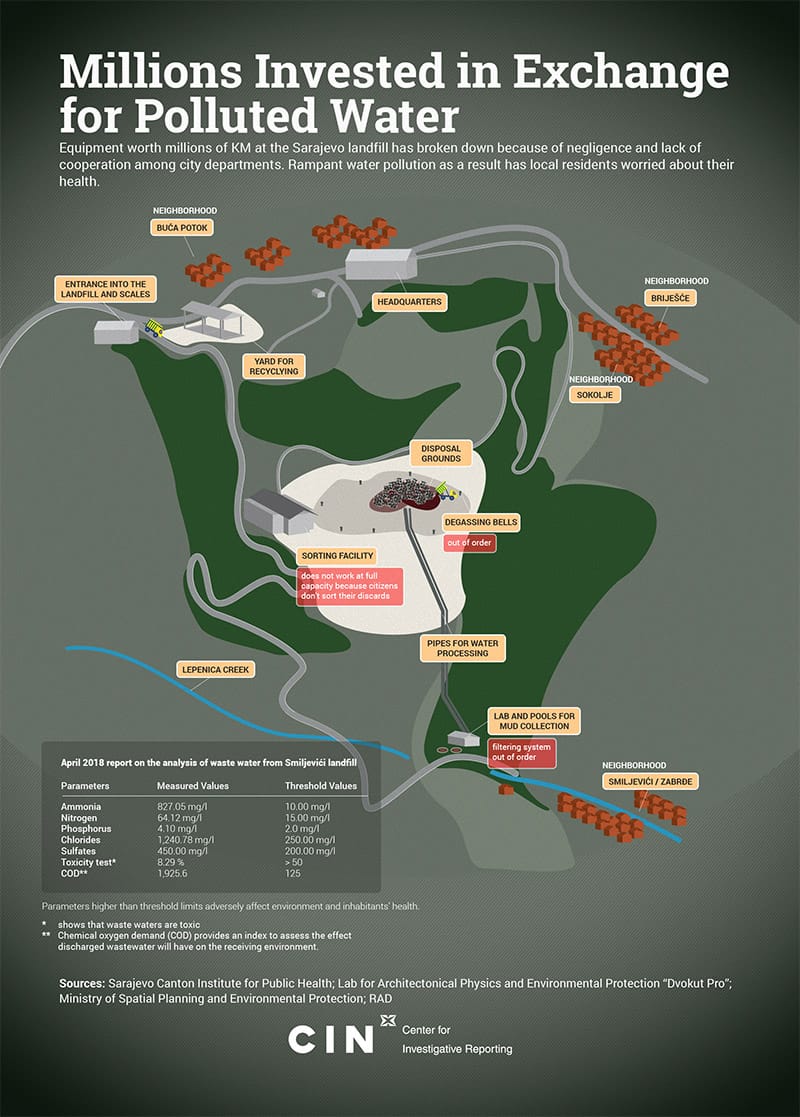 The Smiljevići landfill was an ordinary garbage dump until 1997. Then investment started to pour in and by 2011, a degassing system and upgraded water treatment facility was put into operation. Bulldozers and other equipment to turn Smiljevići into a modern landfill were also bought.
Then investment dried up and problems began. In 2005, the Cantonal Ministry of Spatial Planning, Construction and Environmental Protection and the Sava River Basin Agency paid 1.9 million KM for a water treatment system while the Institute for the Construction of Canton Sarajevo oversaw its installation.
Officials from the Cantonal Public Utility Company RAD that operates the landfill say that the system is unusable and that they were not involved in procurement or development of the project. RAD General Manager Selim Babić said that he has never signed a piece of paper giving the company control over the equipment. "Because it does not give the reading of cleaning treatment as required by the project task," he said.
The system went into commercial operation in 2011. Three months later it broke down. "Well, because those membranes could not do the filtering. There was a congestion," said Babić. He said RAD was not responsible.
Construction engineer Fuad Babić from the Institute for the Construction of Canton Sarajevo told CIN that the problem was in various types of waste unloaded at the landfill.
"Unfortunately, anything from clinical waste to animal waste, anything that can be dumped in the canton, is dumped there," said Babić. "Failure was inevitable."
Last year the system was cleaned of mud. This summer, the Smiljevići landfill should test new equipment for waste water treatment. Meanwhile, the waters from the landfill are flowing untreated into Lepenica Creek which rushes past a dozen houses before meeting the River Bosna. In one of them live the Kasapovićs and their daughter.
Three years ago she fell ill with aplastic anemia, a bone marrow disease. A doctor from the Clinical Center of the University of Sarajevo wrote that the girl required better living conditions and she suggested the landfill be overhauled or moved.
The girl's father Selmir took that suggestion to RAD's manager Babić.
"I was received by his secretary and there they laughed and asked me why I built a house near a landfill," recalls Kasapović. "First, I did not know that it was a landfill. Second, such was our fate."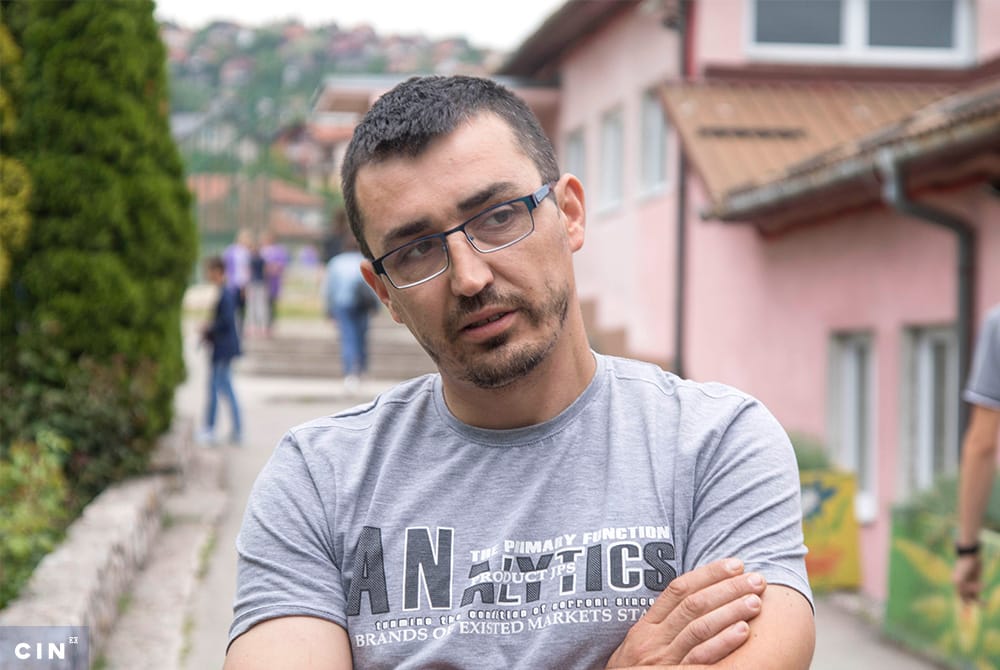 Most of the houses were built without permits, and this is a point authorities make whenever residents demand something be done about the landfill. At the end of 2016, residents staged a protest demanding improvements.
"They lent an ear and did some work at this landfill, but it was not enough," said resident Ahmo Ahmetspahić. "Marks have been left, mostly on children, younger ones, not even to mention the older ones."
In gardens around this area nearly nothing will grow. Residents blame the water of Lepenica Creek.
"And in the afternoon, when they let some water out from up here, especially on Fridays, when they let out some dark water, it's awful," said Ahmetspahić. "How it stinks and reeks."
Dževad Muharemović lives by the landfill. Last year, he said, his apples and cherries turned black. Since then he has stopped growing crops on his 12,000 square meters. He said that it is hard to stand the reek from the landfill.
"Eyelashes and hairs from nose are falling off," said Muharemović. "I flee into the house, I hide, I close doors and windows because it's impossible to breath this air. "
The landfill is surrounded by the neighborhoods of Buča Potok, Smiljevići, Zabrđe and Briješće. Many are sick in the houses of these neighborhoods. Most often, people get cancer, respiratory, and blood diseases. Most suspect this is because of pollution connected to the landfill, but they cannot prove their suspicions. That would require complex research that no one has done yet.
Over the past years, at least five children have contracted severe diseases. Two girls have died.
Sick children were students of the primary schools Sokolje and Behaudin Selmanović in Briješće. Over the first half of this school year, more than 14,658 illness-related absences were reported at Sokolje school, which has 749 students.
Principal Bećir Hasanović said that this is a large number of absences and that the school has a lot of children with respiratory issues.
Health care bodies do not keep statistics about these illnesses broken down by neighborhoods, so there is no official stance from the ministry about the state of health of residents living next door to the Sarajevo landfill.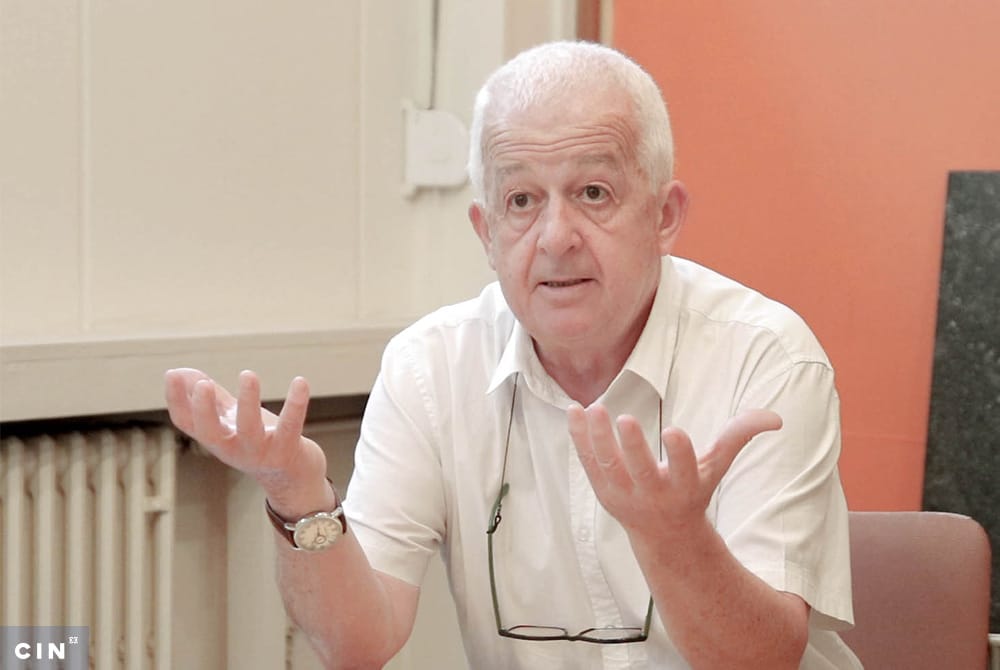 Animal waste
Every day around 550 tons of garbage arrive at the landfill. This should be only household waste, but there's everything at this landfill.
Waste is supposed to be recycled at a recycling yard and sorted at another facility before it is disposed. So far, 600,000 KM was invested into the yard scheduled to be open soon. At the sorting facility, worth 800,000 KM, reusable materials are supposed to be separated from waste. However, the facility does not work at full capacity because waste is not initially sorted by citizens.
Experts say that recycling is most efficient if the citizens do it when dumping trash. However, RAD does not have money for a sufficient number of dumpsters.
While reporters talked with the head of landfill, Abid Mulaomerović, a meat industry truck full of animal waste arrived. Even though such waste should not be disposed here, Mulaomerović said that a veterinary inspection ordered them to accept it, nevertheless.
"Because, where will they take it, " said Mulaomerović. "Maybe it's better here than in a river bed." He said that this is a big problem for the landfill for which there is no solution.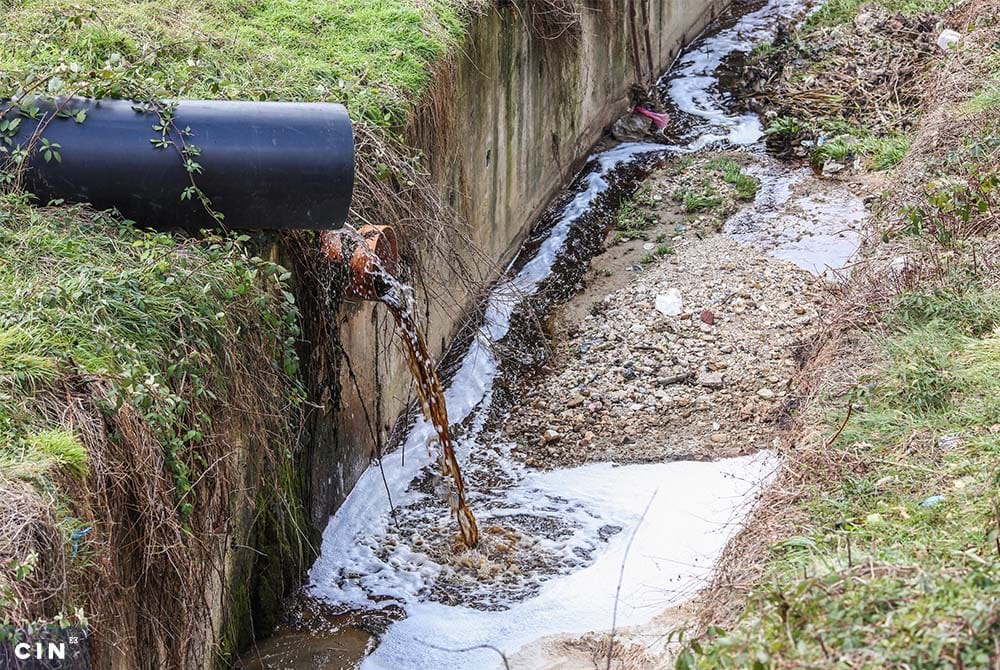 Organic garbage rots and leaks gasses. That's why in 2001 a system was installed that was supposed to collect gas to produce electricity for citizens of Sarajevo. It was destroyed five years ago in digging ordered by the State Prosecutor's Office in a search for corpses of war victims. Engineer Babić said that this was done without consulting the Institute. In response the institute has demanded reparations, but they have not yet been paid.
"We demanded 650,000 in the beginning," said Babić. "However, when we established the level of damage to the gas installations, that was over 1 million."
Prosecutors did not want to speak about this topic with CIN reporters. Instead, in a brief written answer, they said the office would shoulder the cost of repair in order to bring everything back "to the state prior to the exhumation." They did not say when this would happen or why it's taking years.
Everyone CIN has spoken to agrees that the regular maintenance of landfill requires a lot of money which will become available only when all relevant cantonal departments come to an agreement. RAD's manager Babić explained that his company can only wait because they depend on others.
"You need to invest to have a result here," said Babić. "Here there are minor investments, while we are called upon to meet European (standards)."
He said that he asked the ministry for funds for the landfill, but the Sarajevo Canton government had other priorities. Former minister of environmental protection in the Sarajevo Canton, Zlatko Petrović, told CIN reporters that money has not been invested in the past years compared to earlier times because funds have been rerouted to other ministries.
Experts say basic maintenance of the Sarajevo landfill costs around 2 million KM a year. Former Cantonal prime minister Elmedin Konaković told CIN that this could be arranged. "I know that the Cantonal budget is such that even with a rebalance, the government can find in a few moments some millions which are probably necessary."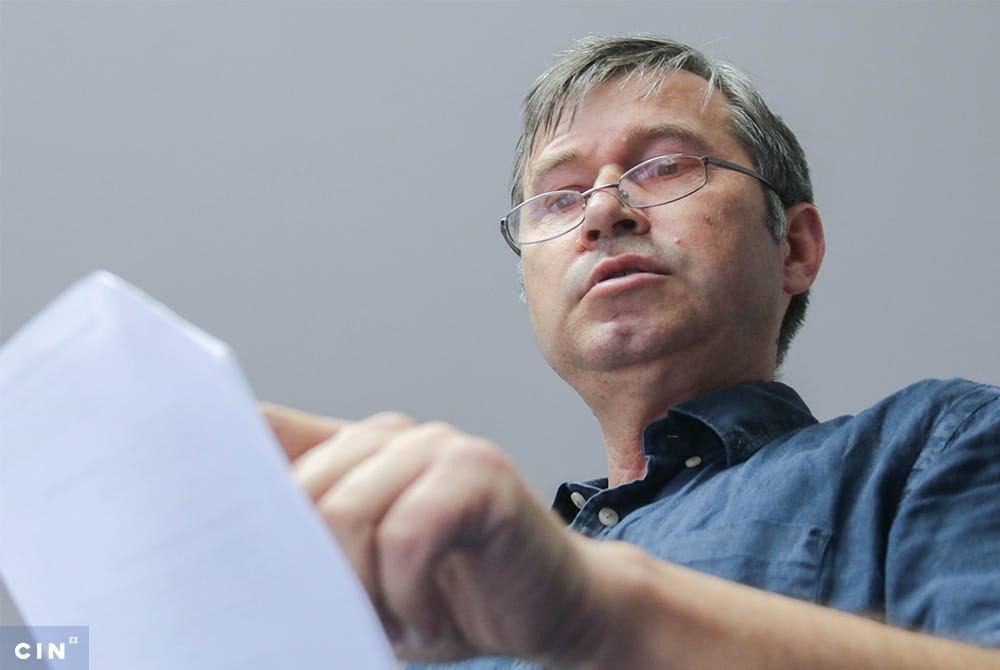 During his term, the government gave more than 2 million KM to the landfill over its two final years.
The water from Smiljevići landfill is a significant polluter of the Sava River basin. Monthly water and air samples, as well as noise analysis, are done in Smiljevići. The results for water carry the mark "red" – meaning, high pollution. Because of pollution, RAD pays to Sava River Basin Agency between 20,000 KM and 30,000 KM in penalties every year. Over 15 years, RAD has paid more than 407,000 KM in penalties.
Residents are mostly worried that more of them are getting sick, and they say that they will demand that authorities fix the landfill.
"There are mysterious deaths of some people and no one can establish what caused them," said resident Dževad Muharemović. "No one has the right or the basis to say that it was caused by the landfill. But, the fact of the matter is that people are getting sick and dying."