Following the end of their mandate, 68 entity officials sought "post-term severance", several months' salary without work, which has not yet been abolished in the Entities.
In the Republika Srpska, this perk was granted to 20 former MPs, 13 representatives, and five ministers, and in the Federation of BiH to 17 MPs and 13 representatives from the Parliament.
Among them are nine owners of successful businesses, who are entitled to this perk equally as their colleagues who do not own private businesses.
The legal provisions are broadly set, so even officials who spent only one day in the office qualify for post-term severance. The condition for this perk is that they have professionalized their status and remained formally unemployed after the end of their term of office.
The post-term severance is paid for six months in the Republika Srpska, and for one year in the Federation of BiH.
Helping private businessmen
Miladin Stanić, a former MP from the Serb Democratic Party (SDS), says he claimed this compensation to show by his example that post-term severance is granted to those who do not need it.
He owns the trading company Bisprom from Prnjavor, which, according to financial statements, had 16 employees and a profit of almost BAM 2 million in 2021. In addition, Stanić's Bisprom is the majority shareholder in Mlinpek, a company engaged in the production of bakery products. He is also the largest individual shareholder in the real estate company Piko.  In the Asset Declaration he submitted at the beginning of his term in 2018, he reported securities worth three million BAM.
Stanić will be receiving BAM 3,438 a month in post-term severance for six months.
"This is not right, especially for someone like me who have positive balance sheets in my companies. Make sure you say this.  Of course, I will donate this for charity, but the bottom line is that the law should be changed", says Stanić. Together with his party colleagues in RS National Assembly, he was part of the opposition group that proposed the abolition of this perk. The parliamentary majority rejected this proposal.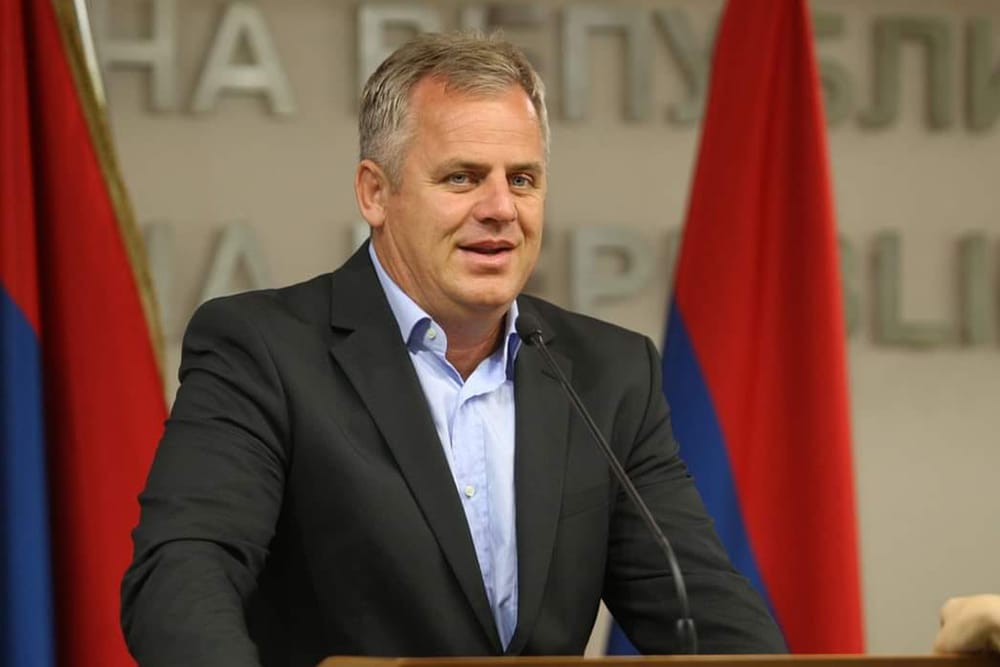 His former party colleague Željko Babić from Laktaši is the founder and director of the coffee, tea, and spice trade company Kiko D'oro, the value of which he estimated at 790 thousand marks. In his 2017 Asset Declaration, he reported a personal income of 133 thousand BAM and 40 thousand BAM in his bank accounts.
However, after the end of his term, Babić did not get a job in his company but he sought help from the budget. He should be receiving BAM 3,188 per month, and he claims that he will donate all the money.
"I was awarded the Charter of Humanity by the Serb Orthodox Church", says Babić, who won the term as a member of the SDS, and during his term, he moved to the People's Party of Srpska (NPS), and then continued his career in the Socialist Party of the Republika Srpska (SPRS).
Both Stanić and Babić say that one should not brag about doing humanitarian work, nor name those who are helped.  Therefore, they did not offer any more evidence of their charity to CIN reporters.
For Pero Petrović, former MP from Višegrad and member of the Alliance of Independent Social Democrats (SNSD), the post-term severance came in very handy because he managed to save his company the cost it would otherwise have if he had been employed there.  Although he is the founder and director of the wholesale metal trading company Brassco, he says that he is not employed there.  In 2021, the company reported two employees and a profit of 702 thousand BAM.
"But we don't touch that profit. We didn't distribute it  (…) because we invest it in the company, not in me", says Petrović. In the 2018 Asset Declaration, he reported BAM 65,000 on bank accounts.  He was granted a monthly post-term severance of BAM 3,291.
Duško Ivić, a former MP from Prijedor and a member of the Democratic People's Alliance (DNS), claims the Skin Art Beauty Studio is no longer his but his son's property, while he serves "only as a consultant". However, he is still registered as the owner in the Commercial Register.
Ivić is a cosmetic surgeon by trade, and for the last two terms he was a professional MP, so he says he took a long break from health care.
"After the end of my term, I want to take time to think carefully about whether to return to health care or not. And that's why I took it, to see what I'm going to do", says Ivić. He can use BAM 3,517 per month.
Member of the Party of Democratic Progress (PDP) and former MP Milenko Vićanović from Bijeljina co-owns the sports equipment store Garfield with his wife Jelica. He estimated the value of the business at 100,000 BAM. Vićanović told CIN that his wife and brother already work there, so there is no room for him, which is why he asked for a six-month post-term severance of BAM 19,980 in total. After he receives the severance he plans to start an energy efficiency-related business. According to the Asset Declaration, a year before coming to the RS National Assembly he had an annual personal income of 58,000 BAM.
According to Spomenka Stevanović, MP and President of the Administrative Commission, they were aware of the fact that some colleagues have private businesses, but this did not influence the decision to grant them this perk.
"Nowhere in the law does it say what to do with those who have a company or employment (…) No one has ever been rejected because they have a company," she says.
Of the 20 former MPs in the RS National Assembly who are receiving post-term severance from mid-November 2022, three have meanwhile found new jobs in public institutions, so they only received this perk for a month. In the FBiH, two officials were granted the post-term severance, which was later revoked after it was established that one had a job waiting for him, while the other retired.
Entities agree on this issue
Post-term severance was also granted to 30 members of the FBiH Parliament, who, unlike their colleagues in the RS, under the law, can live at the expense of citizens for the whole year.
Among them is former MP Eldin Vrače, the founder of the Agency for the Protection of People and Property AE Sigurtad from Zenica, which, according to his estimation, is worth 4.5 million BAM. In 2021, the agency had 221 employees and earned 935,000 BAM, but Vrače claims he cannot return to his position in the company for another three years because the current director is still in office. He is entitled to a year severance of BAM 34,188.
"I want to spend public money that I am entitled to under the law in the way (…) I'm building a court (in Zenica, author's note), a sports court in which I will invest another 50,000 BAM of my own money," said Vrače.
He owns two other companies in Zenica – Filan Pro, a company for the sale and servicing of heating stoves, and Power Energy Group BH, a power generation company he founded in December last year. In 2021, Filan Pro had 4 employees and a profit of almost 64 thousand BAM. Vrače won the mandate as a candidate of the Independent Bloc [Nezavisni blok], and today he is the president of Center Powers [Snage centra].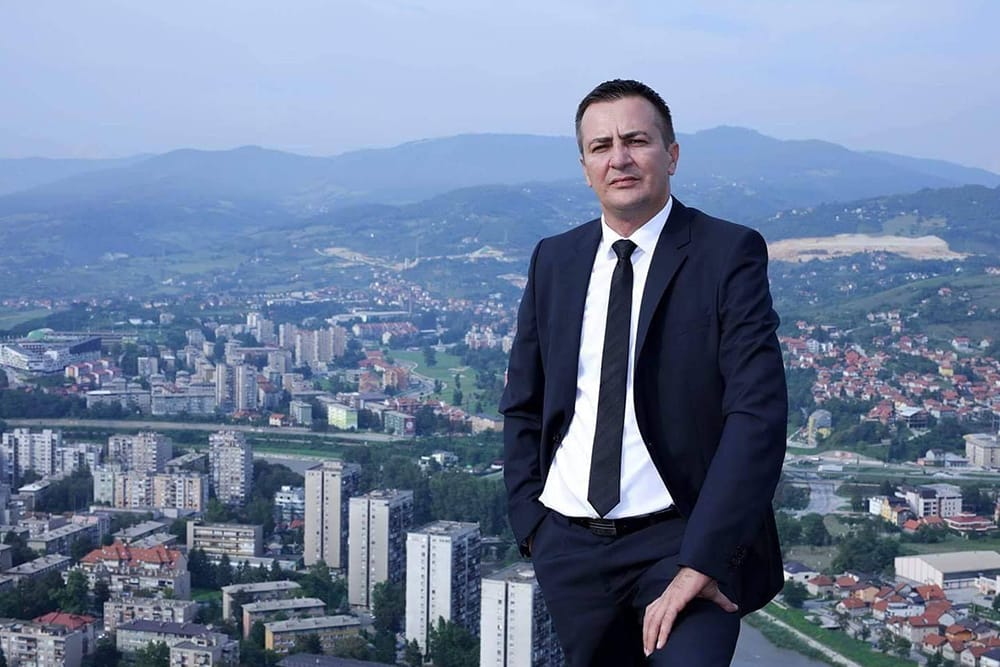 Former representative of the Democratic Front (DF) Zeid Mujić also asked for help from the budget. He has a stake in Smrča, the family company for wood processing in Bosanska Krupa, which in 2021 had 43 employees and a profit of 25 thousand BAM. According to Mujić, two years ago most of the company was damaged in a fire, so he is now looking for a job in Germany. In the Asset Declaration, he reported 8,000 BAM on bank accounts and the undistributed profit of the company of BAM 171.5 thousand.
"The company is in a very difficult situation, and it is better if I do not work there. It is better [for the company] to have someone who will contribute more than I do", says Mujić. He was granted a monthly severance of 2,826 BAM. Mujić claims that he gives most of this money to charity.
The former delegate in the House of Peoples of the FBiH Parliament and a member of the Alliance for a Better Future of BiH (SBB),  Senad Ahmetović, also decided to ask for his share of aid from the citizens. Although he has been living in Austria for years, where he has a private business, he was granted post-term severance of 3,071 BAM per month.  He did not want to talk to CIN reporters. According to the Asset Declarations he submitted in 2014 and 2018, and his biography posted on the SBB website, he and his wife have the pizzeria La Fontana, the company Senad Ges.mbH, the restaurant Mario and a discount petrol station in Austria. He also reported savings of 55,000 BAM in Austria.
Post-term severance is a favorite perk
Post-term severance is a perk equally used by those in power and the opposition. While this right was abolished at the state level in 2016, the entity parliaments have not yet decided to follow along. Initiatives to abolish this perk in the Republika Srpska have been launched twice so far, in the election years of 2016 and 2020.
Both times the initiative referred to the abolition of this compensation at the RS and local levels – for entity ministers, delegates and representatives, mayors, city mayors, their deputies, vice-presidents, and presidents of local assemblies. The proposals were made to delete this right from the two laws that govern the salaries of RS and local officials.
The representatives of the opposition put the proposal in 2016, but the MPs from the parties in power did not support it, claiming that it would require amendments to more than two laws, which would be too complicated a legal procedure.
Four years later, the proposal came from Milan Petković from United Srpska [Ujedinjena Srpska], a member of the ruling structure, who knew that he did not have the support of the coalition partners.
According to Petković, for the MPs it was important to connect the transitional period between the two terms, so he proposed that the right to post-term severance be reduced to three months or one month.
"However, there was no support for that either," says Petković.
Spomenka Stevanović from the Democratic Alliance (DEMOS) is convinced that this perk will be abolished when the joint initiative comes from both the ruling structures and the opposition: "Everyone wants to score some points," she explains.
Representatives in the Parliament of the Federation of Bosnia and Herzegovina went one step further. At the end of last year, the representative Admir Čavalić from the Party for Bosnia and Herzegovina [Stranka za BiH] made an initiative for the abolition of this privilege in the FBiH institutions.
"Perhaps it is most painless to do it now, at the beginning of the term because the willingness of the reps to give up this perk will fade away as they get closer to the end of their terms", said Čavalić.
Čavalić's initiative was triggered by the publication "Fairplay rules for public finances" which the Center for Investigative Reporting (CIN) produced in 2021 with a group of economic analysts, along with proposals for amendments to the law that would significantly reduce or prevent the abuse of rights of officials. One of the proposals was to amend the law to abolish post-term severance.
In this entity, this perk was abolished in 2014 in the Tuzla, Una-Sana, and BPK,  then in 2015 in the Sarajevo Canton, and 2018 in the Zenica-Doboj Canton. In the other five cantons, officials continue to use this privilege.
During the last mandate, post-term severance was also granted to former ministers in the RS Government.
After his dismissal at the end of 2019, the Minister of Transport and Communications Neđo Trninić (DNS) received a little less than 20 thousand BAM. Since 2014, he is the co-owner of the company Fabrika za pocinčavanje from Srebrenica, in which he has a capital of about one hundred thousand BAM. From 2010 to 2015, he served as a director of this company.
For six months, former Minister of Local Administration and Self-Government Lejla Rešić (DNS) will be receiving 3,160 BAM  a month.  Former Minister of Culture and Education Natalija Trivić (Ujedinjena Srpska) was granted a gross severance of 3,580 BAM per month, Minister of Science and Technology Development Srđan Rajčević (SNSD) 3,747 BAM, and Minister of Economy and Entrepreneurship Vjekoslav Petričević (NDP) 3,833 BAM.
In the FBiH, there are no requests for compensation yet because the new government has not yet been appointed.