When tests revealed that 19-year-old Faruk Ljubović of Sarajevo had testicular cancer three years ago, doctors recommended he freeze some sperm.
He had to go to Belgrade, because The Sarajevo University Clinical Center did not offer that service even though it has had two sets of equipment for several years. While one set is being installed, the second remains in cardboard boxes because of lack of organization and space, reporters from the Center for Investigative Reporting in Sarajevo (CIN) have discovered.
Clinic officials send between 15 and 20 patients a year to private clinics in Bosnia and Herzegovina (BiH) and abroad to freeze semen which exposes them to additional costs. The patients must pay for check-ups, sperm storage, transport and sometimes hotel.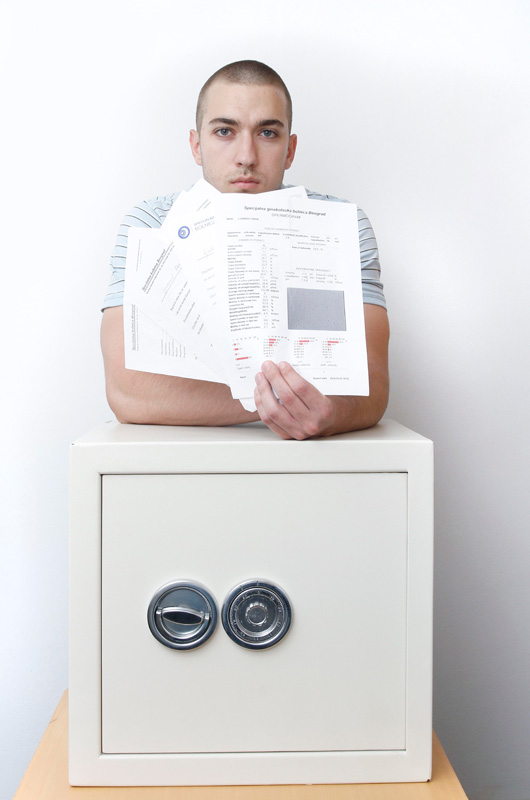 Equipment in Warehouse; Facility under Construction
Mustafa Hiroš, Nurija Bilalović and Amina Kurtović-Kozarić, are doctors at the Clinical Center who decided to set up a bank sperm for patients suffering from cancer in Spring 2010. Chemotherapy can harm the quality of semen and weaken fertility.
The plan was to prepare three rooms for taking samples, analysis and storing of semen at the Department of Clinical Pathology and Cytology, and then to purchase equipment. The deadline was one year. According to records collected by CIN reporters, this never happened. The equipment was purchased in October 2011, but no rooms have been made available.
The cryopreservation system that freezes semen before storing it plus an optical microscope was procured from a Sarajevo-based Sedžan-Engineering for 104,621 KM. The Federation of Bosnia and Herzegovina (FBiH) Ministry of Education and Science set aside 30,000 KM from funds to support research and development projects, while the Clinics paid the rest.
Hiroš said that he only wrote a project in order to get money to set up a bank sperm, while other colleagues, including Bilalović, the head of the Clinics Department for Pathology and Cytology, were in charge of the other things.
She said that she expected that "someone would give them space," but that did not happen. She has sent many memos to the Clinics management without success, she said.
The doctor counted on the new premises which are being built as part of the Central Medicine Department in the Clinic, but no one knows when the construction will be finished. She does not believe it will be done till the end of this year.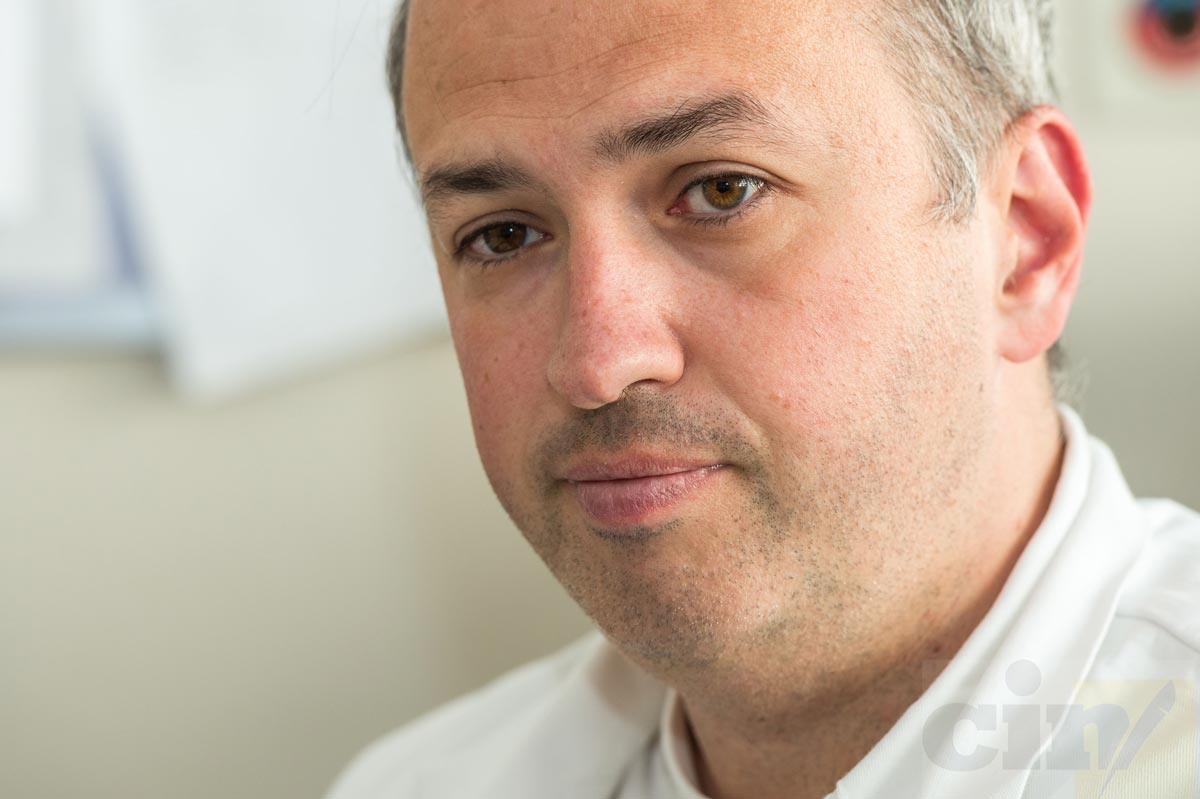 None of the former and current managers of the Clinical Center CIN contacted could tell exactly why the sperm bank has not been provided with needed space. Faris Gavrankapetanović, during whose term the project got going, cannot remember. His successor Damir Aganović said that the project was stopped, while the current director Rusmir Mesihović did not allow access to the paperwork that reporters found elsewhere. A letter sent by the Clinics PR Department to CIN, reads that "the development is in the final phase."
In an attempt to take a photo of the equipment, CIN reporters found that Clinics officials did not know where it has been stored. Both Bilalović and Enes Sočo, the head of economic department in charge of receipt and storing of equipment, thought it was in a warehouse. However, the warehouse operators told CIN that the equipment was transferred last March to the department of Clinics for Gynecology and Obstetrics.
At the department, a frozen sperm repository sat unpacked for a year. Neither the head of the clinic, Zulfo Godinjak, nor an embryologist, Samir Smailagić, in whose office the cardboard case was left, knew about it. They said that they have never asked for the equipment and that it did not arrive last March as the bill of lading claims.
Nowhere in the unpacked equipment could a 14,500 KM optical microscope be found. Sočo thought that the supplier failed to supply it, but the Sedžan-Engineering officials say that they supplied everything that had been agreed upon.
"I find it ridiculous that an institution such as the Clinic cannot find where the microscope is," the firm's director Rijad Džanić told CIN. The clinics staff together with the reporter found the microscope in a warehouse, packed in a cardboard box with no specification on it and covered in dust.
New Project, New Equipment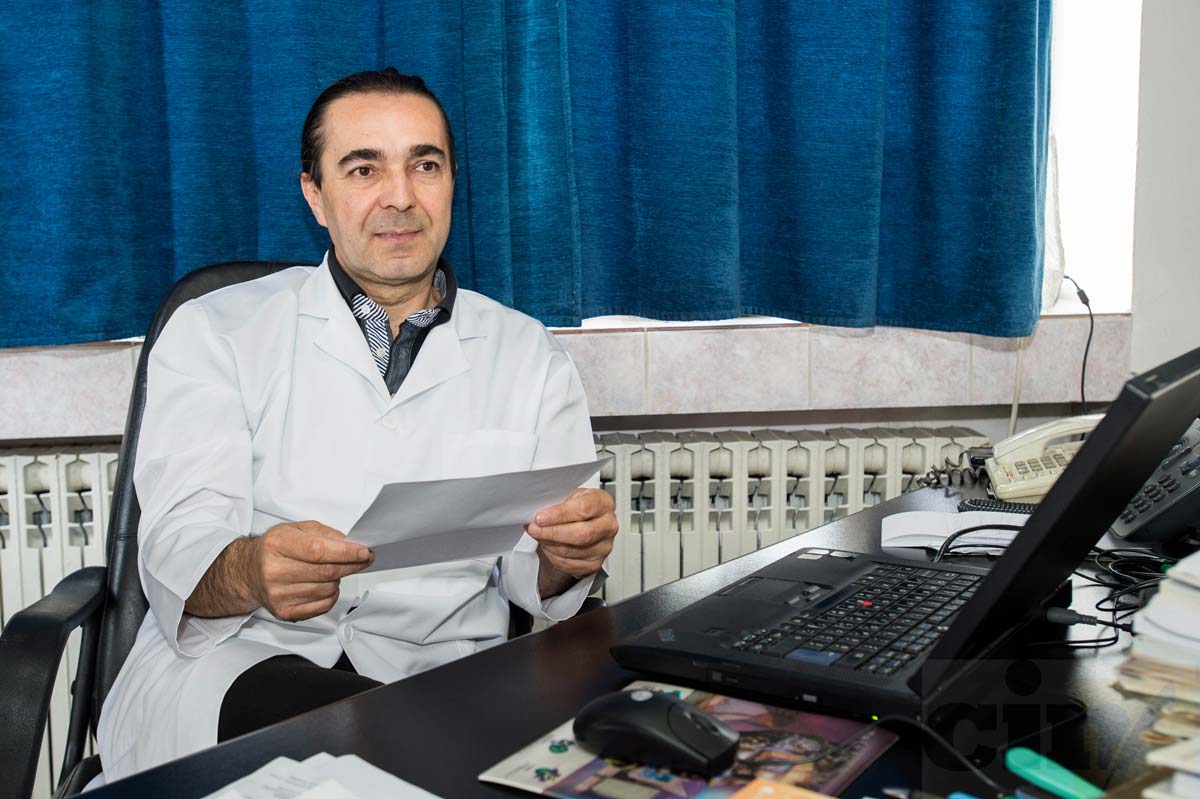 While looking for this equipment, the CIN reporter uncovered that there was another cryopreservation system for freezing semen. Godinjak said that he was aware that there was "a freezer" somewhere in the clinic. However, in mid-2013, while procuring equipment for medically assisted fertilization, he also purchased the freezing equipment.
The equipment worth nearly 235,000 KM was paid with money from IPA funds, that is, the European Union's grants. This equipment is also not in use because first the Clinic was waiting to hire embryologists before training them. Currently, the installation is in progress including solving of technical details.
Godinjak said that he did not want to use the equipment purchased earlier because it was not his. "Why would I use that?…I have not ordered it." He said that he used IPA funds to finance the project without help from "the Clinical Center, the ministry, the state."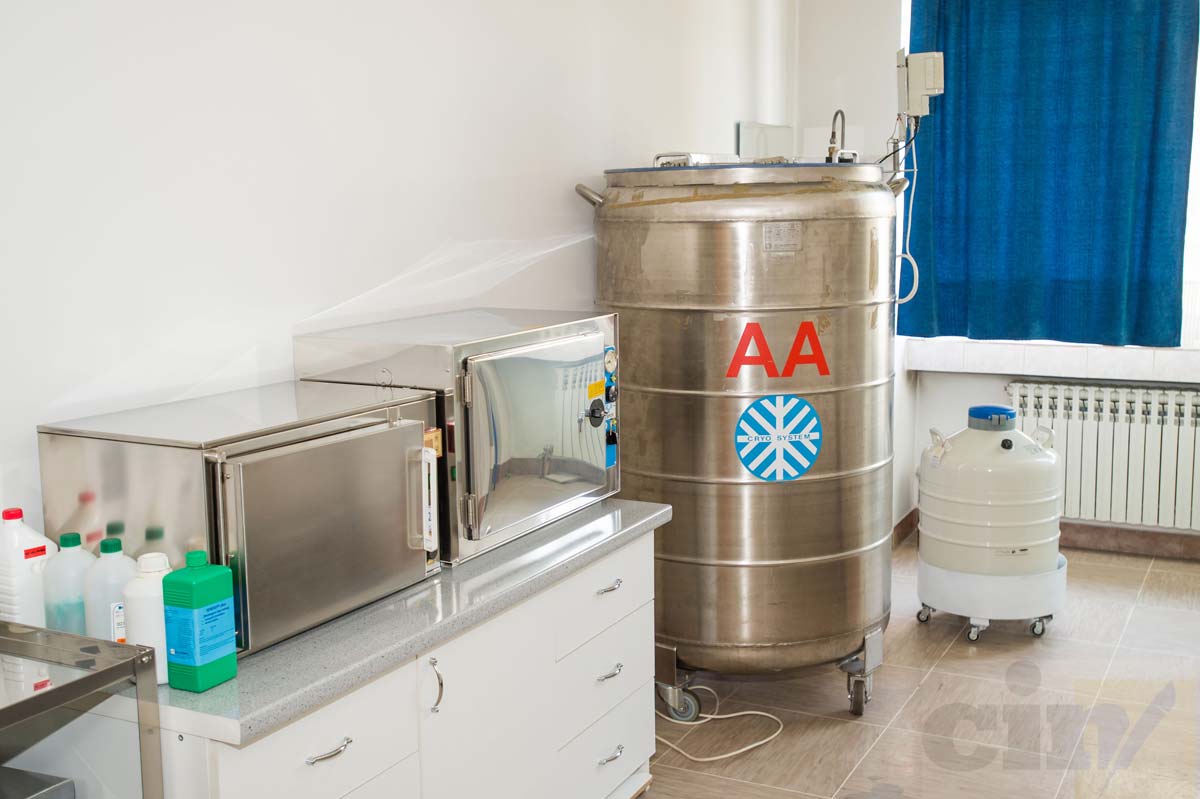 Dr. Bilalović said that she did not know that the Gynecology Department purchased another set of equipment that uses the same system for freezing semen. "It's out of mind," she said about the duplication. "We are not rich enough to squander things."
She said that she asked in vain for the sperm bank space from the then head of the Clinics for Gynecology and Obstetrician Sebija Izetbegović. "And, you know, they did not think twice to procure the same equipment after that," said Bilalović.
Izetbegović, who heads the General Hospital of Prim. dr. Abdulah Nakaš said that she had not been involved in the project of setting up the sperm bank. She did not respond to a question about placing equipment in her clinic.
Džanić of the firm Sedžan-Engineering, which also supplied the other equipment, said that they got a call from the Clinics: "They called me and asked 'How come we've got two cryo banks.'"
Left Hand Does not Know what the Right one is Doing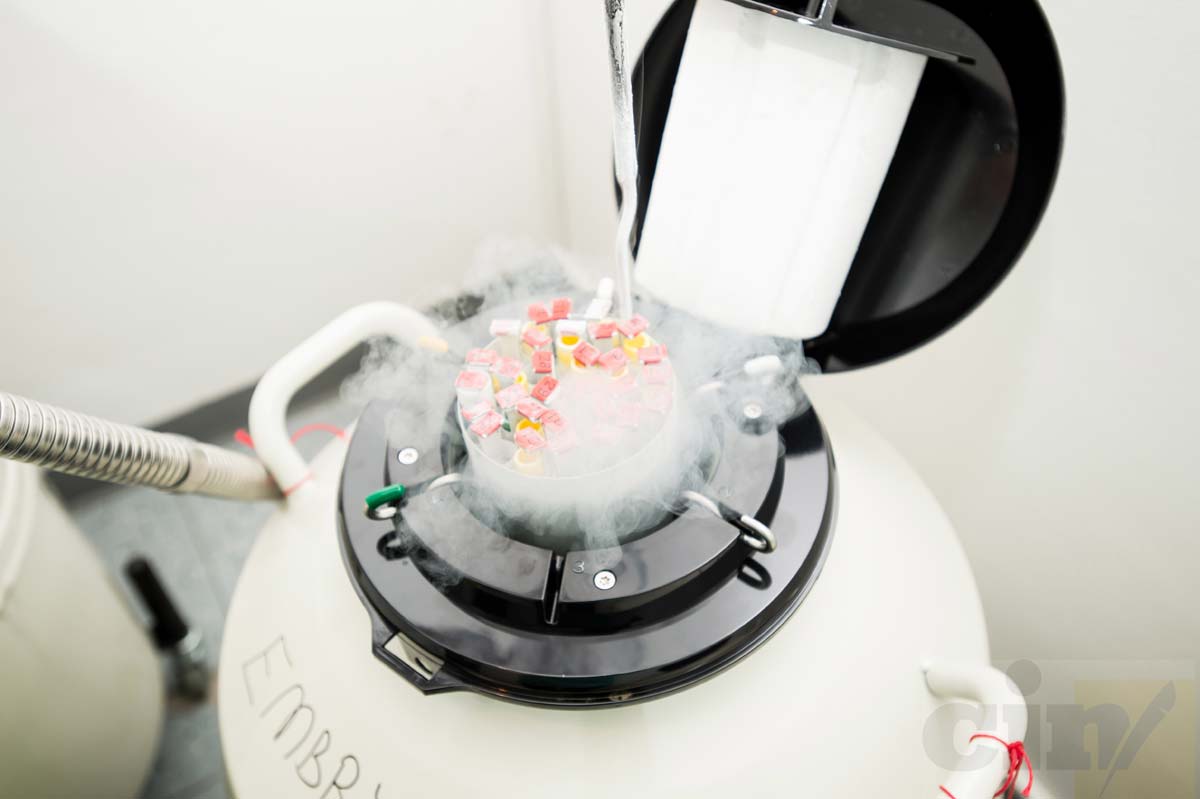 In 2012, more than 5,000 men fell ill with cancer, out of whom 47 had testicular cancer, according to data from the Entity Public Health Institutes. Most of these patients have undergone chemo, and doctors recommended they freeze their semen before undergoing therapy if they wanted to have children.
"In general, the chemotherapy affects the fertility, at least at the possibility of conception," said Dr. Timur Cerić from the University's Clinics for Oncology. He said that this is more of a case with men who suffer from testicular cancer as the therapy administered to them can cause sterility.
Cerić said that he sends between 15 and 20 patients a year to a cryo bank. He used to send them to Croatia and Slovenia, but recently he's been sending them to the private clinics in Sarajevo.
Officials from Bahceci Center for Gynecology, Infertility and In Vitro Fertilization in Sarajevo, said that since 2012 they had 14 patients suffering from cancer who have frozen semen. The officials say that the process is not complicated.
"If you have equipment and experienced lab technicians and embryologists, it is easy to freeze semen," said Dr. Ümit Göktolga, director.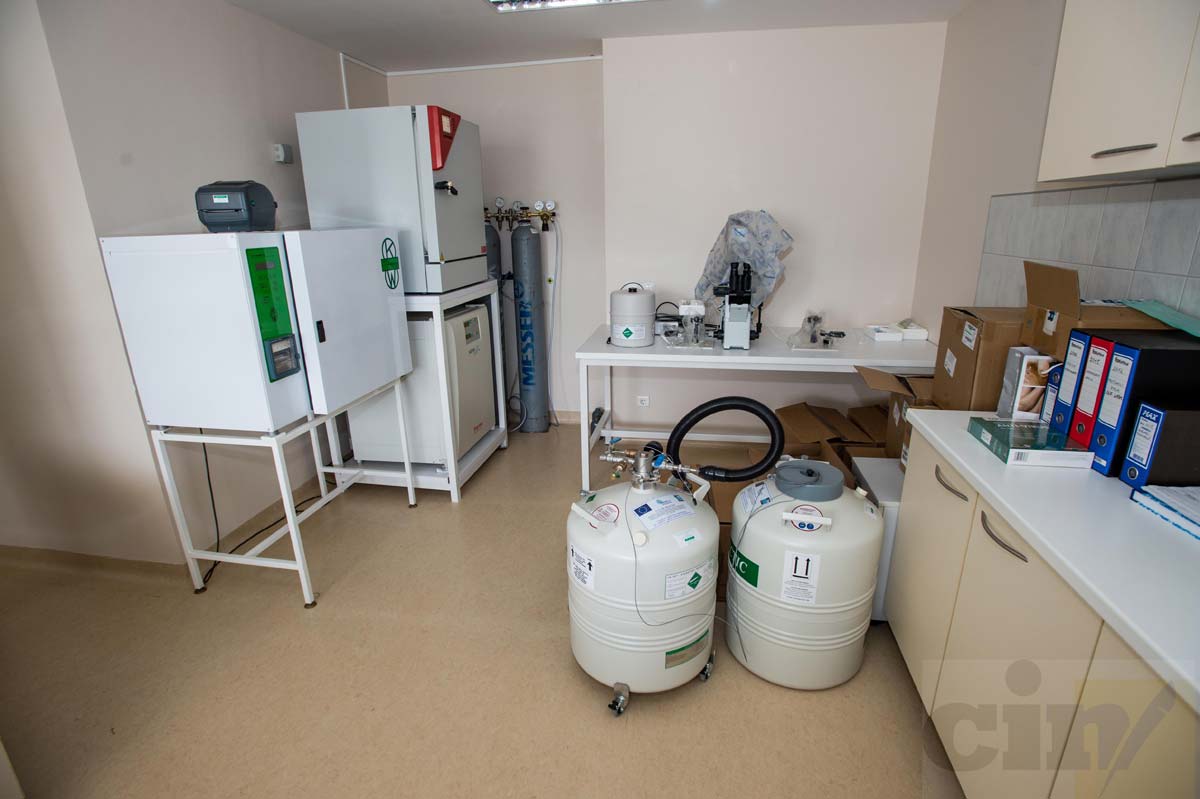 Freezing is done in liquid nitrogen at the temperature of -196 degrees Celsius which can keep the semen alive for more than 10 years.
The advantages of having a clinic in BiH is that if there's a need to use the frozen sperm for in vitro fertilization, the patients will not have to wait for transportation from other countries.
The Center for Human Reproduction at the Zenica Cantonal Hospital also runs a cryo bank. However, at least four doctors from the Sarajevo University Clinic who talked with CIN reporters said that they have not sent patients there, but did not say why.
Dr. Ermin Čehić, the head of the center, said that around 500 patients have frozen semen with the center over the past seven years. He said he did not know why patients are often unaware of his center.
""The issue with our medical system is that often the left (hand) does not know what the right one is doing. It's too bad that this is not known, but I work for a public institution, and I cannot advertise myself," Čehić.
Cancer at the age of 16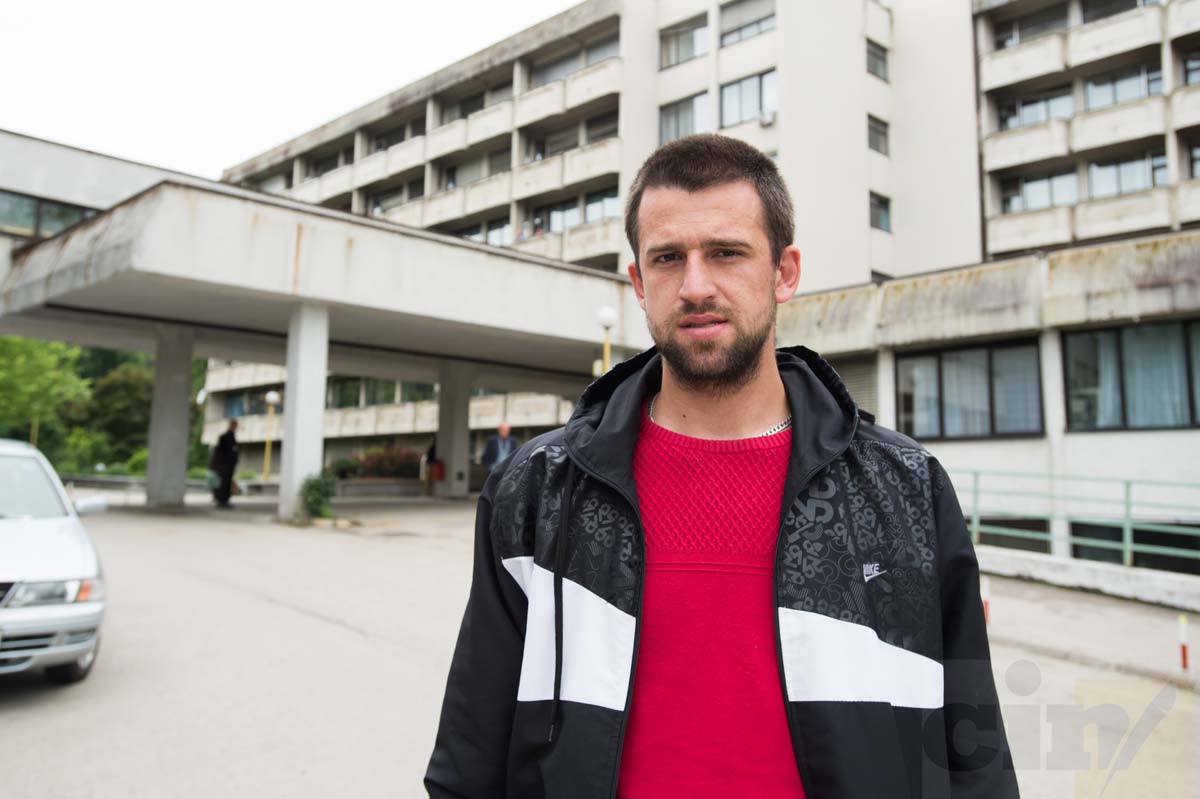 When Faruk Ljubović was operated on for testicular cancer at 16, doctors from the Sarajevo Clinical Center advised him to freeze semen and they mentioned the name of the Zenica Clinic.
"I did not want to experiment and put my semen at risk in a clinic that had not been screened…I had my doubts about them," said Ljubović.
In October 2012, three months after his surgery, Ljubović took a bus with his parents and went to the Special Gynecological Hospital Belgrade. The procedure was short. After he filled out the required paperwork he entered into a room where he stored semen in a plastic straw and left it at the counter. A lab result was delivered in less than an hour and his semen was subsequently frozen.
Since the first lab result showed the low quality of semen, Ljubović went again to Belgrade in October 2014 and underwent the same procedure. He paid for the freezing and lab results at 350 KM each time and since then he's been paying around 20 KM a month for storage.
"A real membership fee for children," said Ljubović jokingly. He is happy that he is healthy nowadays and goes for regular check-ups.
Unlike him, a student Amir Avdić from Donja Orahovica near Gračanica, did not freeze his semen after surgery for testicular cancer. In the summer of 2013 when he was 22, Avdić underwent two cycles of chemo at the University Clinical Center in Tuzla. Doctors recommended he freeze semen.
"They mentioned that if I wanted to ask around that there were sperm banks in Ljubljana and Zagreb, that this was paid and not covered by insurance…they mentioned at the time that one was about to open in Sarajevo, but nothing came out of that," Avdić told CIN reporters.
He gave up on freezing because the cancer did not spread. However, he said that he'd go to Sarajevo if that was an option at the time. No one mentioned the Center in Zenica to him.
One year of keeping semen in Zenica costs 150 KM while five years cost 500 KM. In at least four private clinics in BiH the cost of storage is between 200 KM and 300 KM a year.
At the time when they planned setting up a sperm bank, the doctors from the Sarajevo Clinic did not discuss payments and no one could answer questions about costs and insurance coverage.
Out of 11 clinics reporters contacted, four in Croatia and one each in Slovenia and Serbia reported that freezing of semen could cost between 100 KM and 300 KM a year. On top of this are the costs of a check-up, lab results, transport and sometimes hotel. "It's not the money I miss, but it sucks that we don't have it. They buy machines just to brag about it and get headlines – they are going to start something and people forget about it…It's a pity that we don't have someone here to take care of us," says Ljubović.