The last ad that went out for new executive managers in BH Telecom, one of the most profitable state firms, was voided and reissued to make sure that candidates hand-picked in secret by the ruling political parties had the best shot at the jobs.
Originally, candidates were required to show five years experience in management. That has been a selection criterion at BH Telecom for at least a decade. But the rework job ad asked for just three years' experience in management.
Between the time the first and second ads came out, a new coalition formed between the governing Party of Democratic Action (SDA) and the Alliance for Better Future (SBB). Those executive managers hired through the second ad were either members of those parties or joined them later. Two have less than five years experience managing, the Center for Investigative Reporting in Sarajevo (CIN) has found.
CIN talked to several people who said that management vacancies are tailored to fit people the parties have agreed on.
"First the people are agreed upon and then a vacancy is put out," said Enver Bijedić, former FBiH minister of traffic and communication.
Distribution of Posts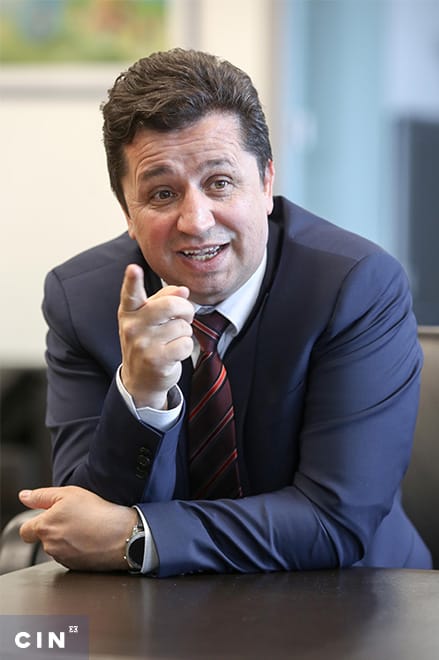 In spring of 2015, BH Telecom advertised for a director general and six executive managers. Within three months, a long-term member of SDA, Mirsad Zaimović, was appointed to that general director spot and was to propose six of his closest colleagues.
These managers along with Zaimovic would be highest ranking officials in the company, responsible for all key decisions. Their average salary is around 4,000 KM. The company must publicize vacancies for these positions and seek approval for the hires from the Supervisory Board and the government of the Federation of BiH. Management can do all other hiring without a public procedure.
In mid-2015, Zaimović talked with 42 candidates in a hiring process that he said went on too long because of changes in the FBiH government. Those appointed as acting executive managers were all long-term Telecom employees – Alma Čolo, Orhideja Junuzović, Tarik Čaršimamović, Adnan Huremović, Nihad Borovina and Sedin Kahriman.
The FBiH government is the majority owner of BH Telecom. After 2014 general elections in the entity, the winning parties of SDA, Democratic Front (DF), and Croatian Democratic Union in BiH (HDZ BiH) formed the government. Then DF pulled out. In October 2015, SDA and SBB signed a coalition. And after that, management structure of BH Telecom started to change.
In January 2016, two men were appointed executive managers — Muamer Hadžović and Duljko Hasić. The former was already SBB's member and the latter joined the party after his appointment. They replaced Huremović and Borovina who did not belong to any party.
Hadžović and Hasić did not apply for these posts in March 2015. Zaimović said that the FBiH government gave him their names along with approval for their appointments.
Prime Minister Fadil Novalić said, however, that the FBiH government does not propose candidates. "It's too much centered on the government, believe me. We were the least involved in candidates picking," said Novalić. He added that the government has a show of hands only for what the ministry proposes.
Officials from the FBiH Ministry of Traffic and Communication are passing the buck back to Novalić.
"The Federation government after a consultation with the Prime Minister's office puts forward the candidates for acting positions," stated a memo from the Ministry.
Hadžović has worked in BH Telecom since 2013. He was appointed the acting executive manager in the Bureau for Investments.
He told CIN he didn't aspire to the vacancy and so didn't apply for it, but when the government nominated him he accepted. He said he doesn't know why his name was put forward.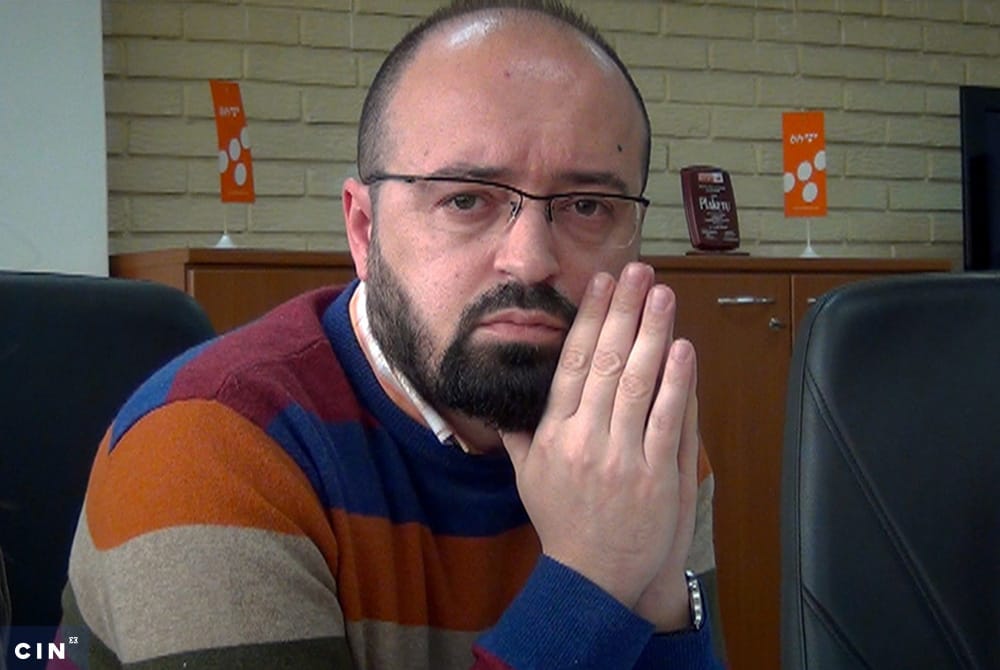 He said that he joined SBB in 2012 and gave party officials his CV, but never discussed any positions in BH Telecom with any of them.
"Those coalition agreements that are made, frankly, I was neither party to it nor do I know details of the negotiations. After the coalition, a government's proposal for the appointment of acting official was put forward," he said.
Hasić was appointed acting executive manager in the Bureau for Business Development. He was previously employed at the BiH Foreign Trade Chamber where he managed the Educational Institute. He said that he also has not previously known about the government's nomination. He said he was unaware of the first ad and so had not applied.
He saw nothing unusual in this and defended himself: "I consider myself an excellent economist national and beyond that, internationally."
Three times in 2016 Hasić made donations to SBB for a total of 3,200 KM, and as he said himself, he joined the party a year later. He did this because he heard that SBB proposed him to the Telecom's management and he thought that it wouldn't be fair "if he stayed aside."
"I heard, and in order to be fair to the party, I joined it, and there you have it, I donated," said Hasić.
SBB President Fahrudin Radončić told CIN: "I know that Telecom is a depot of the Party of Democratic Action's membership and that the complete management was practically made up of the people from the Party of Democratic Action."
Director's Combination
The Directorate for Business Development, according to Hasić represents "the BH Telecom's economy" and the manager over it the person most responsible for the company's revenue. Telecom's annual revenue is about 500 million KM. The company's profit in 2016 was near 76 million KM, nearly 20 million KM less than the year before.
Before Hasić's appointment, the acting manager for seven months was Sedin Kahriman, an SDA member and the president of the municipal organization of the party in Vogošća.
Zaimović explained, that when the government sent in Hasić's name, Kahriman was transferred and made acting manager for the Bureau of Information Technologies. He said that Hasić as an economist could not run that bureau — which remained vacant after the non-party affiliated Borovina was pushed out.
"Thus we made a combination to get both of them in the management," said Zaimović. He was the one who suggested voiding the vacancy as a way to let those two apply.
"My understanding was that they should be given a chance to apply based on the experience that I had during the period of our collaboration," said Zaimović. The period he's talking about lasted 10 working days – that's how long Hasić and Hadžović were in office when the vacancy was voided.
The new job posting set different conditions. Instead of five years of experience in management positions or eight years in a chosen line of profession, candidates were now required to show proof of just three years of management experience. The company's bylaws had to be amended to allow this.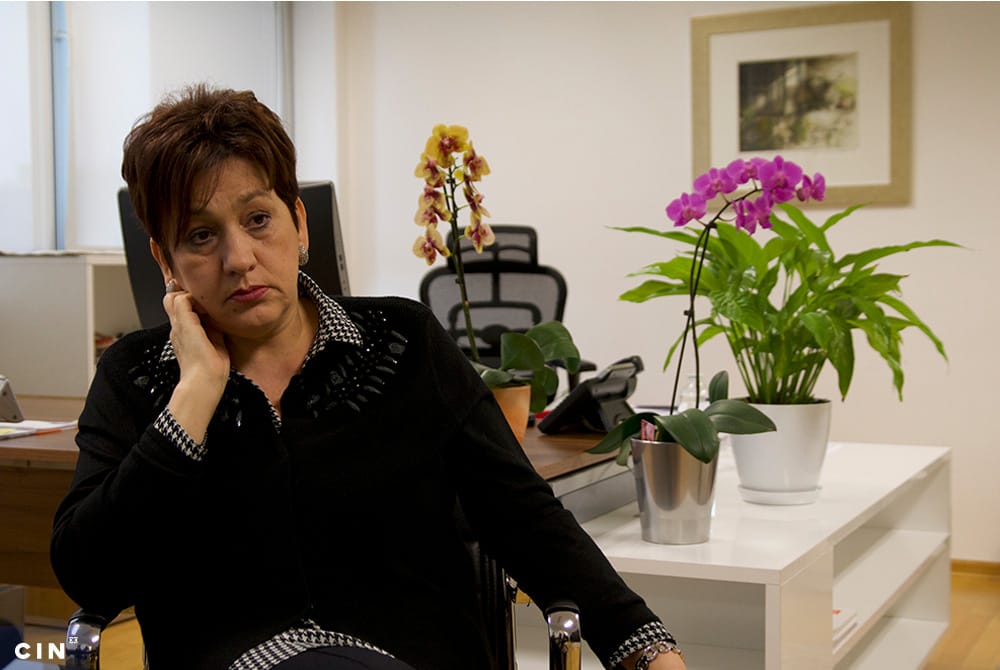 Alma Čolo, executive manager for legal affairs, management of organization and human resources, explained that a member of management cannot be someone without management experience, so she came up with a compromise between earlier two requirements.
"Well, if someone can become a minister at the state level with no experience, then I think that they can be members of the management as well…with three years of management," said Čolo, a veteran member of SDA.
Candidates for managers of regional directorates, however, still must have five years' experience in management.
"We were thinking about cutting that down too, but then we concluded that regional managers have quite a wide range of activities," said Čolo. "In my opinion, it would not be good if they had less than five years experience."
Zaimović said that sounded wrong to him, and said, "I don't know that something like this was done."
Two weeks after the changes, the new vacancy was put out for three executive managers. Newly appointed Kahriman and Hadžović profited because they had less than five years in management positions.
One more change was engineered to fit the vacancy. Previously only people with degrees in electrical engineering could apply to become executive manager for information technologies. Now, someone like Kahriman, with a diploma in transport and communication also is eligible.
Kahriman did not want to comment on these changes or whether SDA pulled strings to get him the post. He did not even want to say how his transfer was explained to him.
"No one had a need to explain it to me and I don't have a need to explain it either," he said.
Asked if Telecom management had tailored vacancies to fit the candidates, Zaimović answered:
"We are making a team. We had to give a framework to this team creation. We had to honor the legal procedure and BH Telecom's bylaws. This is how I saw it."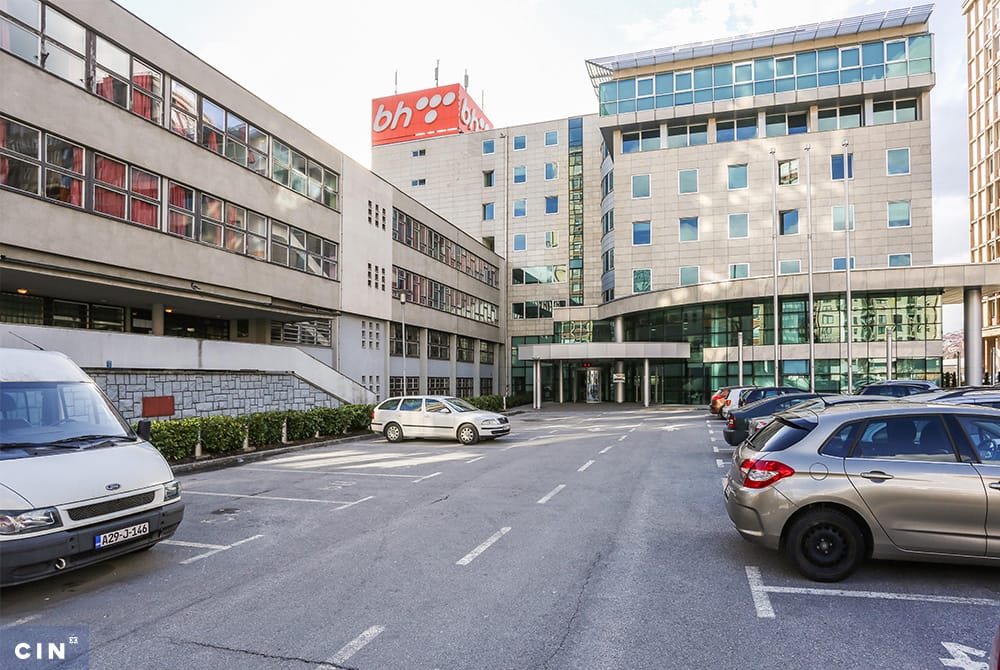 Party Members Only in Management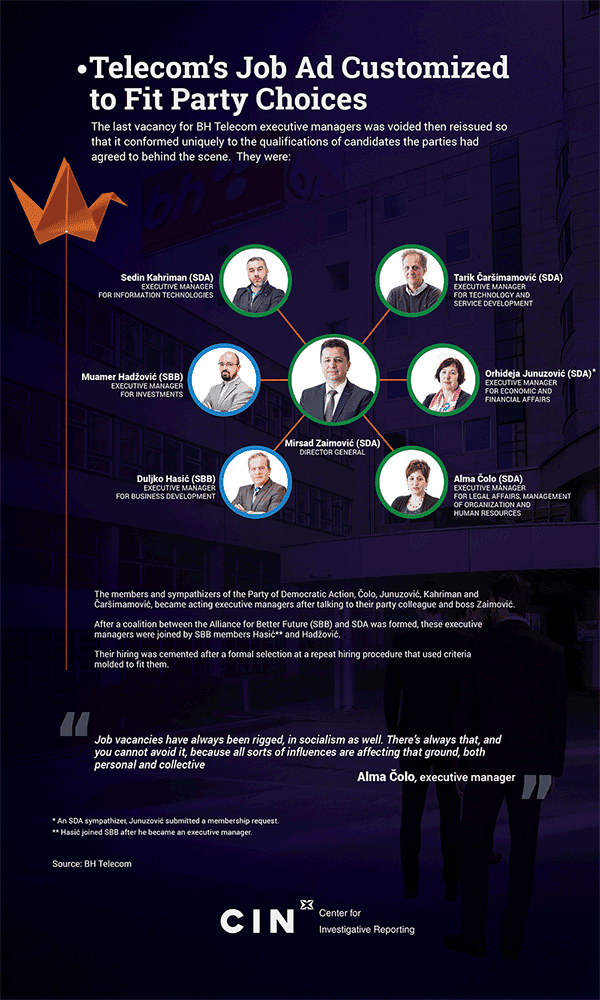 All BH Telecom top managers deny that politics influenced their being appointed.
"I could've belonged to any party. I could have not been a member of a political party, but I think that at that moment, there was no better person," said Čolo.
Novalić said that the government had influence, that is, "coalition influences" on the appointments, and that the goal of this was to achieve ethnic and coalition balance. Other people CIN talked to also spoke about the distribution of party posts in public companies.
"Unfortunately, this is how it works. You take a director, I'll take an executive manager, this one, that one. Let's split the posts," said Željko Komšić, president of Democratic Front party. He added the SDA president Bakir Izetbegović has offered him such a deal – "take Telecom."
Izetbegović refused to speak to CIN reporters.
Former FBiH Minister of Traffic and Communication Bijedić acknowledges that this was how it worked when he was in government.
"It's a principle everywhere in the world that management positions in public companies are distributed to members of governing parties," said Bijedić, a member of Social Democratic Party.
Čolo said that it was right that political parties in power should have influence over who is selected to run public companies.
"After all, these parties have won the power," she said. "This is a state-owned company, state owned, not privately owned. In a privately owned company, let a manager be whoever wants to be a manager."