"I am thinking about stopping eating and taking insulin, to abandon everything," Mehmed Hasić, 66, says tearfully while shuffling with a heavy step through the corridors of a Zenica barracks called the 7th Muslim Brigade.
A landslide swept away his home in the village of Kolići. Hasić, a diabetic, who has survived three brain hemorrhages and heart arrest, and his wife are among 100 homeless people in the barracks..
"A day lasts like a year," he said. He recollects how he watched land and rocks destroy houses, and through sobs described his "heavy distress of the soul." He takes Bosaurin, a tranquilizer, to cope with anxiety and insomnia.
Suicide is a sin, he knows, but it is on his mind as he considers what may await him.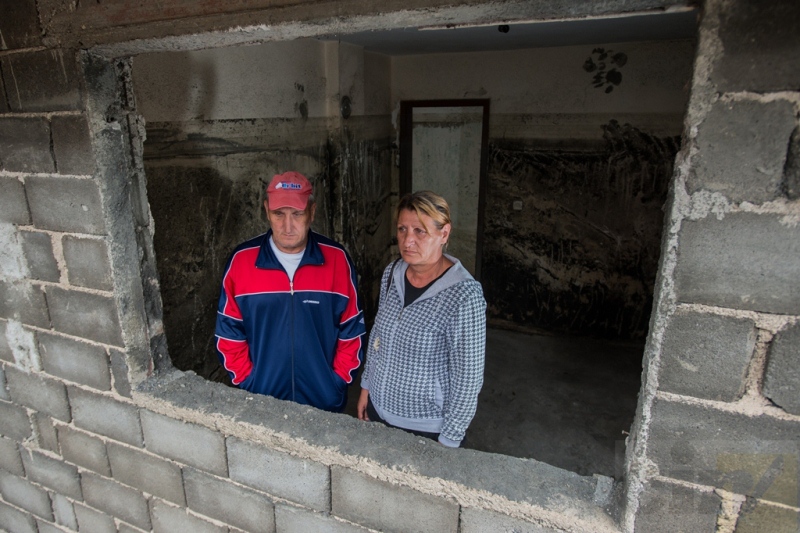 I Wake Up and Ponder
According to data collected by the Ministry for Human Rights and Refugees of Bosnia and Herzegovina (BiH), the floods that hit at least 25 towns displaced around 83,000 persons. At least 1,400 were temporarily accommodated in 40 facilities. Because of the damage some will not be able to return home, making them internally displaced persons. Around 500 persons have found temporary home in the neighboring countries.
At least 13 persons in temporary homes who the Center for Investigative Reporting in Sarajevo (CIN) visited admitted to being in dire psychological states. They do not know how long are they going to be where they are or if they will get a new home. Tranquilizers and the assistance of psychologists and psychiatrists are not sufficient, because it is difficult to help a man if he does not have social security, experts say.
The entity governments have adopted laws on the distribution of aid to the population that suffered, but there are still no concrete plans to reconstruct destroyed buildings. They are first planning to finance the rebuilding of homes that do not require much money, and are awaiting a donor conference, say officials from the Federation Ministry of Displaced Persons and Refugees.
In Topčić Polje, a village 20-odd kilometers from Zenica, Hajrudin Ahmetspahić was cleaning mud from the ground floor of a family house. Before the floods and landslides, he lived in the house with his wife, a son and two sisters. Since a landslide moved the house off its foundations, broke the roof and filled the ground floor, all of them have been living in the Zenica barracs.
"I swallow pills…I need to fall asleep, so I swallow a pill to fall asleep…when I wake up, I think, what, how…", said Ahmetspahić, who every day commutes from Zenica to Topčić Polje to clean his unsafe and uninhabitable house.
"I don't mind working,",said Ahmetspahić, who used to make a living by picking forest fruit. He said that he did not mind the hard physical labor while he had a place to warm up, rest and eat something warm.
Ahmetspahić's sister Šefika is unemployed. His other sister Fata, a janitor in a primary school, took out a loan so her sister could buy furniture for her floor of the family house.
Fata has lost three months salary, however, and the bank has been sending warnings about loan payments. She has also overspent her credit card limit. "I'm at zero," said Fata, who exorcises her pain with Diazepam and Bromazepam.
Like so many others hit by the natural disaster, she is worried about this fall. "I am afraid of the rain that falls," she said. "not of anything else."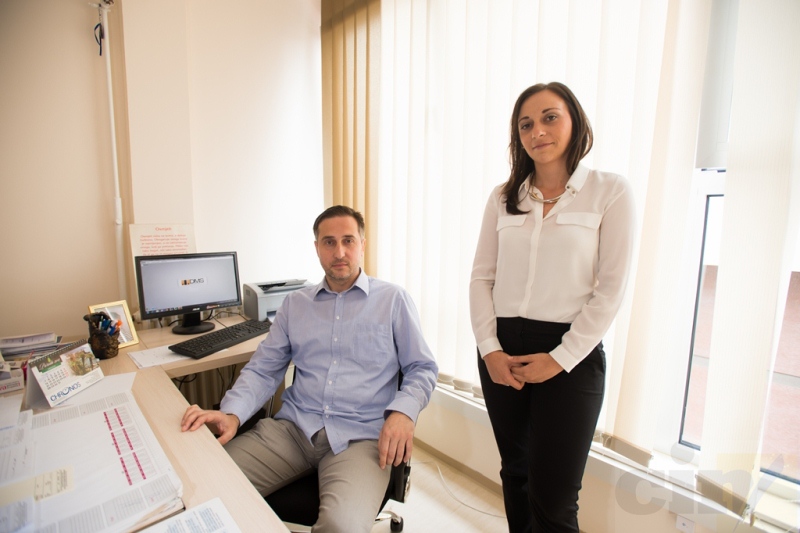 Not Even a Spool of Thread Remained
"Fear, anxiety, feeling of uncertainty, lack of concentration and interest, increased nervousness, anxiety and fidgeting accompanied by insomnia and lack of appetite". This is how psychologists Ines Štimjan and Tajib Babić from the Center for Mental Health in Zenica described the mental health of persons they have visited in flood-ravaged villages and towns .
According to a report they made after visits to the areas surrounding Zenica, Žepče, Maglaj, Doboj and Olovo, many people are suffering from "forceful thoughts, recollections, feelings of tremor in body, the sounds of breaking and crushing".
"Psychological crisis is something which is beyond the normal human experience and something no one expects, something that can happen to anyone, anywhere, anytime," Štimjan said.
She explained that people feel helpless, shocked, afraid, and incredulous and are also often sad and angry "This what the psychologists encountered in the field", she said.
Even sitting on a stump watching the dirty façade of a building on the bank of the Bosna in Maglaj, but Nezira Husukić cannot accept that the water took away everything her family achieved over 25 years. "In an hour everything was gone,",she described the May flood through tears. Even the windows.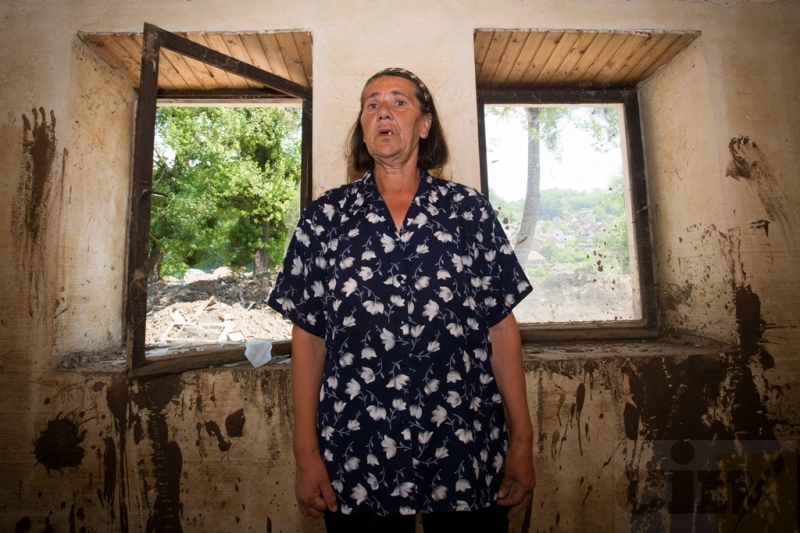 She recalled the flood from four years ago after which the family renovated. But after this flood, not "a spool of thread remained" said Husukić.
The distracted 60-year-old plainly carries a great weight. She is aware that she is "psychologically ill" not, in addition to some physical problems.
The Maglaj clinic was heavily damaged by the flood too. It has no resident psychologists and psychiatrist so the victims of the disaster in Maglaj get help from the experts from Zenica who come once or twice a week.
Clinic Director Emira Drnda-Čičeklić said that they needed a clinic for mental health due to an increased number of psychological and psychiatrically cases. Elvir Vehabović, a biochemist on call three times a month at the Maglaj Emergency Department agreed.
The department is dealing with an increased number of patients looking for help "due to the physical and psychological exhaustion" he said.. Another issue is that psychiatry is for many still taboo, something people do not talk about because they don't want to be associated with psychiatrists.
Directress Drnda-Čičeklić warned that there are "an awful many stress reactions" in Maglaj and they won't last for several days, but for the whole year.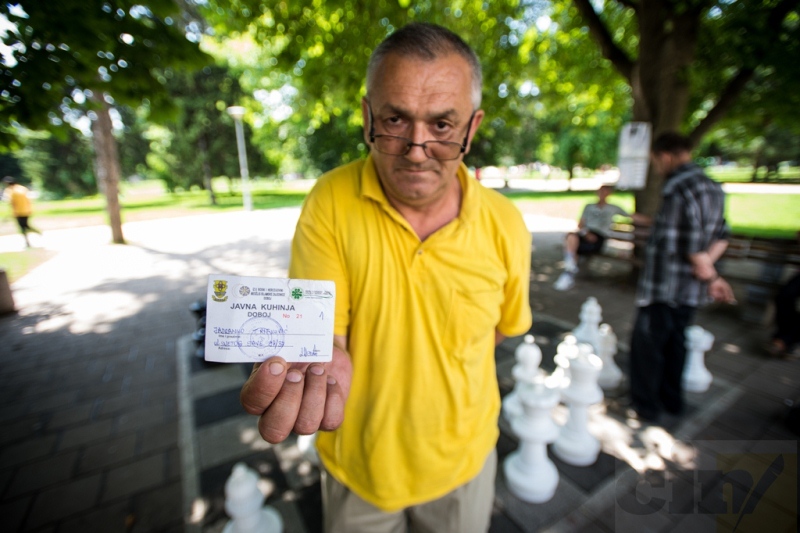 One Foot in Front of Another, Y'know
Jadranko Trifković and his buddies found the chess figures from a Doboj park some 500 meters down after the flood. Disabled, without a leg, he lives in a ground-floor studio which was fully submerged. He eats one meal a day in a public kitchen. Sometimes he gets canned food.
He has not sought psychological help and he tries to relieve stress by playing chess. "I want to forget…I'm going forward, there are worse things, so I don't know what will happen, how it will happen…one foot in front another, y'know".
In the Doboj hospital the number of patients with psychological problems has increased. "These are mainly (people) with symptoms of depression and psychotic reactions," said psychiatrist Vesna Nunić.
She is not optimistic about the future that awaits Doboj and other towns hit by the floods. The current state of hopelessness could even get worse, she worries, because for some people, the full impact will not hit until later, maybe when they started to think about cleaning their homes and putting food on the table.
"There will be suicides I guess, because suicides have already been seen as a direct reaction to stress… And they will be on the increase, as an expression of helplessness," said Nunić.
"There is no pill that I can give, she said, "which will provide a person with a roof over his head or food on a plate."