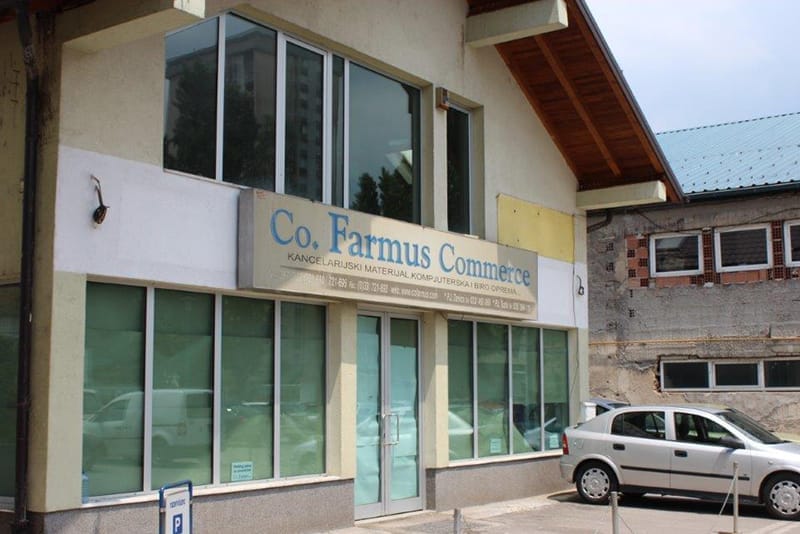 Today at the Court of Bosnia and Herzegovina (BiH) began a trial of Valentina Stanišić, an employee with the Directorate for Coordination of Police Bodies (DKPT) who was charged with embezzlement in public procurement.
The BiH Prosecutor's Office accused Stanišić of signing off on two payment orders worth 30,200 KM for a Sarajevo company Co. Farmus Commerc LLC for stationary that has never been delivered. According to the BiH Penal Code, a perpetrator of mismanagement that causes damage worth more than 10,000 KM may be punished with a prison sentence between six months and five years.
In June 2011, DKPT signed a contract on the delivery of stationary worth 67,940 KM with the firm Co. Farmus Commerc.
The firm has provided stationary to seven other government agencies worth more than 572,000 KM in the past four years. These include Zenica municipality, BiH Ministry of Justice and Ministry of Civil Affairs according to the CIN's database of public procurement.
According to the companies house, the co-owners of the firm are Tarik Sarajlić, Kenan Pilav, Hasan Gušo and Faruk Jažić. There's no one at the registered address in Sarajevo, while the employees of the neighboring firms say that they have not seen anyone in a long while. One of the founders Kenan Pilav did not want to comment the case, while director Sarajlić did not answer phone calls.
Neither the prosecutors nor Stanišić wanted to make a comment. The next hearing is scheduled for June 17.