Muhamed Bašić, a former worker in the Binas ammunition factory in Bugojno recalls losing his eyesight four and half years ago: "I felt a strong pain…Suddenly there was darkness, I could not see anything. My children were on my mind," he says.
At the time he was disassembling a rocket for a handheld rocket launcher. "I was calling out to my Mirza – your daddy has lost his eyes. Who will feed my children?" says Bašić who wears black glasses.
Bašić is one of 15 workers who in 2007 and 2008 worked on the destruction of ammunition and explosive devices left over from the last war in Bosnia and Herzegovina (BiH). A recently finished investigation by the BiH Prosecutor's Office showed that the former director of Binas Muhamed Gurbeta required his workers to violate standard procedures for the destruction of ammunition, and so risked their health and lives.
Together with two officials of the BiH Ministry of Defense (MO BiH), Gurbeta was indicted in June of abusing budgetary funds allocated for the destruction of ammunition.
The workers told the Center for Investigative Reporting in Sarajevo (CIN) that they agreed to do dangerous jobs, for which some were not even trained, because they were poor, needed money, and didn't fully realize the danger. Two explosives experts from Binas said in statements to investigators that employees risked their lives and health.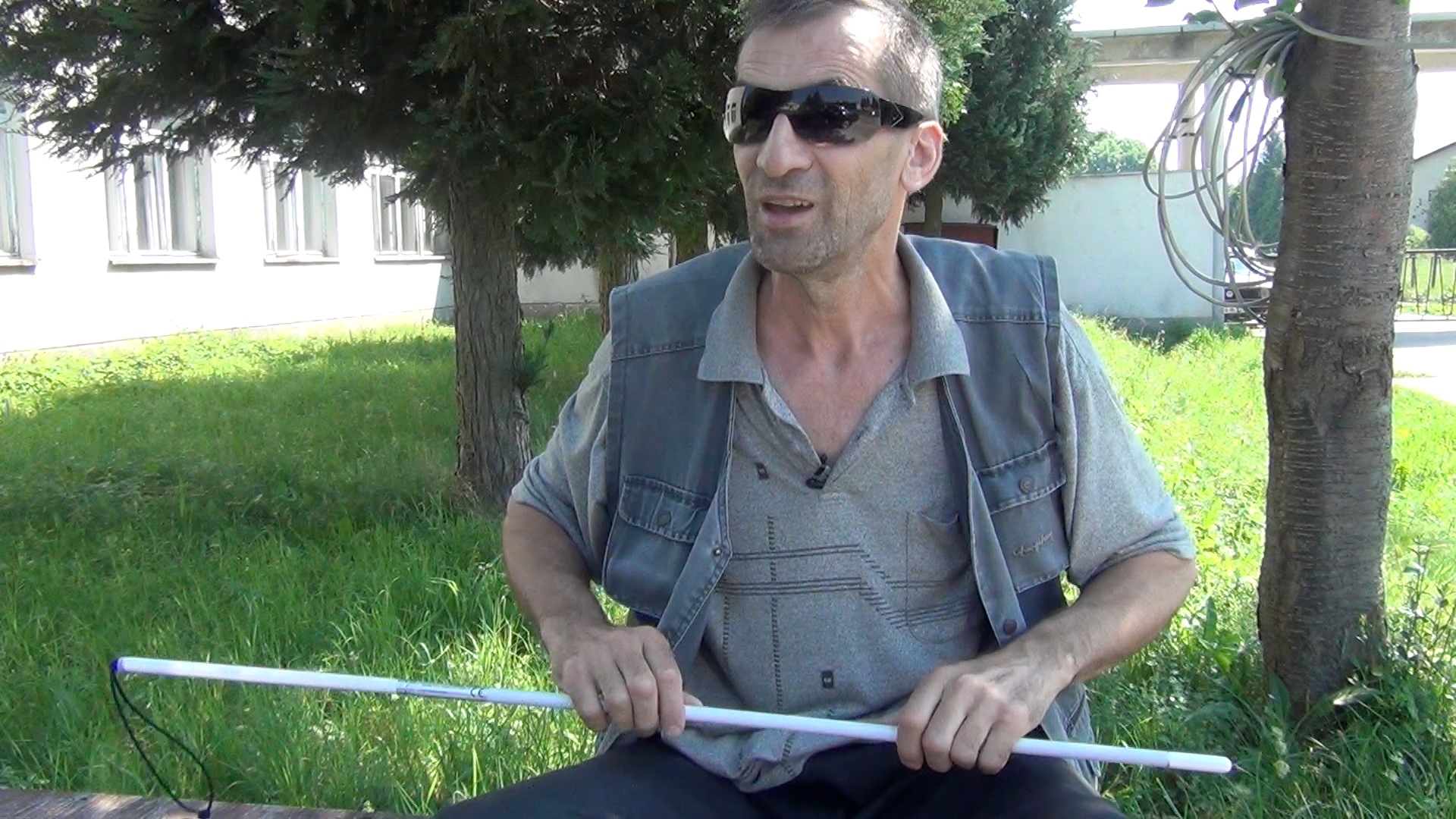 For years Binas has lost money; workers often went on strike because of irregular salaries, and the company did not pay their health and retirement insurance. It company used to be one of the biggest producers of fuses for weapons in former Yugoslavia, but after the war it was producing nothing. Binas made some revenue thanks to the defense ministry's orders for the destruction and disassembling of ammunition. From military warehouses it received airplane rockets, rifle grenades, rockets for handheld launchers, hand grenades, various fuses and other explosive devices.
Order as evidence
Director Gurbeta told workers not to destroy material but to disassemble it, so that brass, aluminum and iron could be sold to scrap metal dealers.
The workers said that Gurbeta normally did not issue any official orders, but that they talked amongst themselves about it. The signatory of such an order would have to take responsibility, if a problem were to occur.
Nevertheless, they came to work and made a disassembly chain. The most experienced workers were stationed at the beginning of the chain, where fuses were separated from the body of the rocket. Others would then disassemble the body that could no longer explode. However, sometimes even experienced workers could not recognize ammunition and explosive devices that they were supposed to disassemble.
Considering that they rarely received salary, this was presented to them as an opportunity to make money. But, in reality, it was a thinly veiled threat.
"The director said that those who did not work in the chain would not receive salary," says Bašić, who was the head of control.
During one period in 2008 there was a lot of work, recalls Bašić. In addition to destruction, they were also producing weapons for Egypt and Turkey. They worked fast. Alternately they would move from production to disassembling old ammunition, which is against standard practice that requires workers to concentrate on only one task.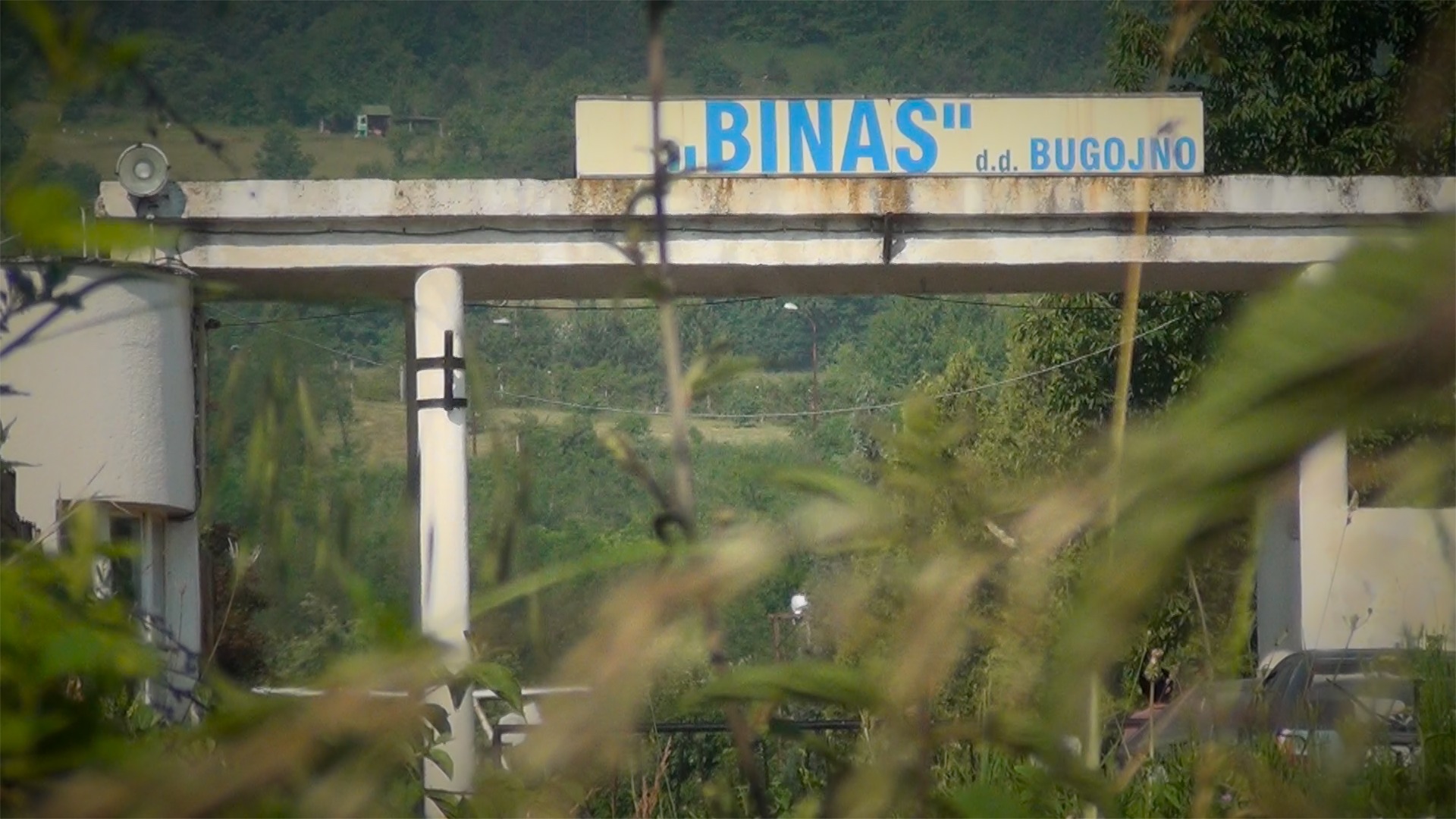 In November 2008, they received some ammunition from a military warehouse at Brizjak near Vitez that was marked for destruction. Bašić recalls that it was left on the open ground in the factory compound, without protection.
"Anyone could steal it, take it and cause an explosion." He says that there was a landfill for ashes from a furnace nearby that posed a fire threat.
In the same November transport, Binas also received rockets for rocket launchers which workers in jest called "the terrorist weapons." Bašić says that no special training is needed to handle this weapon, but with it one soldier could cause big damage.
Bašić took it upon himself to be the first to disassemble one. These rockets were produced in Valjevo in Serbia. Binas workers had no documentation describing how they were made.
He got stuck on one part he could not disassemble, so he tried to saw through it. Bašić says that while he was sawing part of the fuse exploded in his eyes.
"It struck me here across my eyes," Bašić points. His voice changes, a tear leaks from his left eye. With this eye he can only see shapes. He lost his right eye entirely.
Bašić sued the company, and the Municipal Court in Bugojno in May last year ruled that Binas had to pay him 78,000 KM.
Work in the rain
His co-worker Sabahudin Haračić says that workers were disassembling artillery ammunition outdoors in 2007.
"It was raining on us. We work with explosives to earn damned money."
Haračić explains that Gurbeta rushed workers to separate brass shells from propellant in order to sell the brass to recyclable metal dealers. After it had arrived from military warehouses, ammunition was not stored in warehouses nor was it recorded as having arrived, as safety regulations call for. Instead, it was immediately transported to the ordnance range, according to the indictment.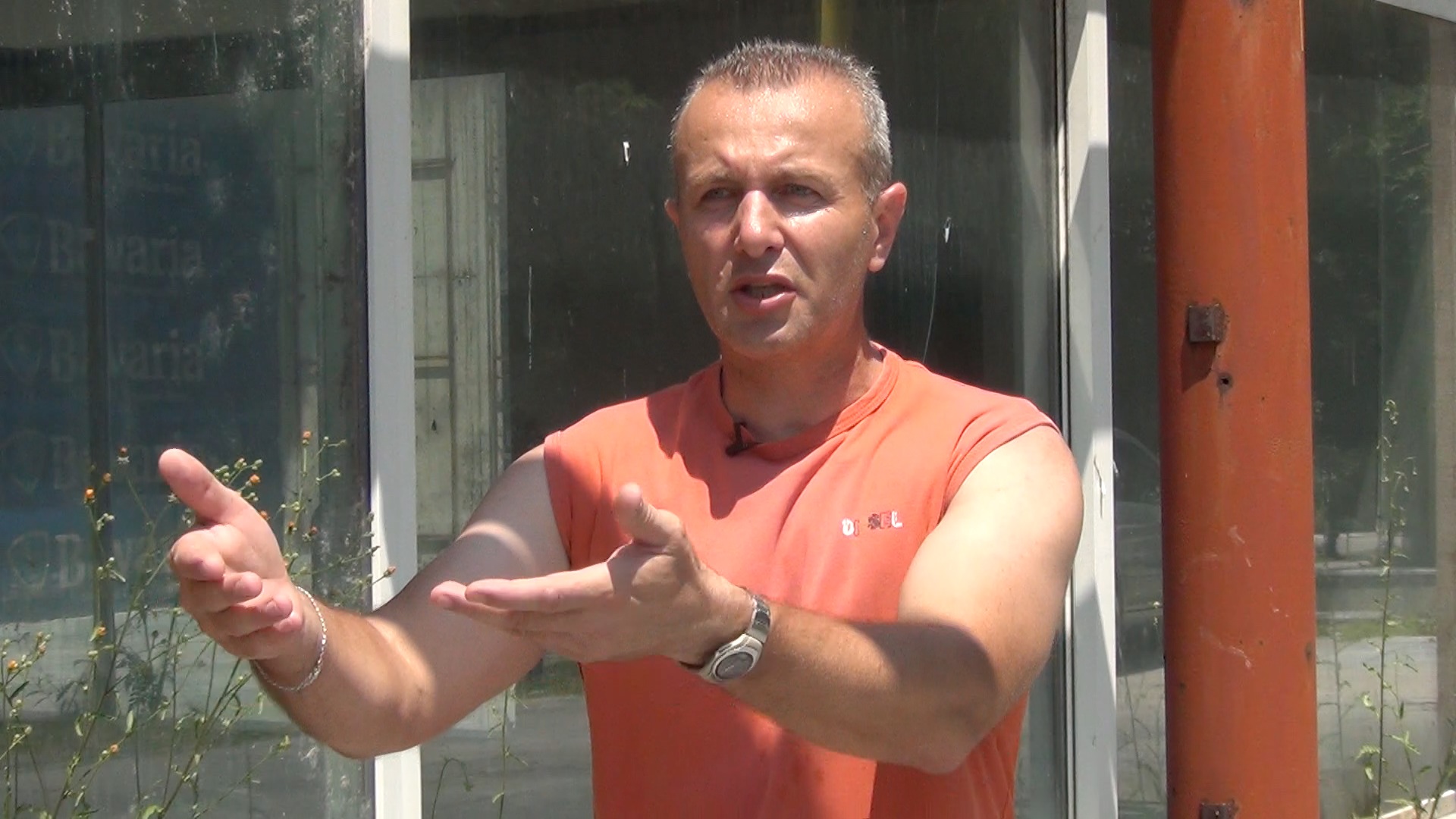 Nermin Kurtović, a pyrotechnician in Binas, told the investigators that the workers who were taking gunpowder were not trained and had no protective gear.
Earlier these kinds of weapons used to be destroyed on the ordnance range, but now workers, upon the director's insistence, were taking gunpowder out and burning it, pyrotechnician Aziz Kolić from Binas told during the investigation. According to his statement, the workers were in danger because of gunpowder fumes caused by burning.
Haračić says that the director deceived them in the end.
He promised them a 1,500 KM for the job, but 15 of them of them received only 300-500 KM.
"You feel humiliated and stupid. You risk your life and health to make money and then somebody cheats you," says Haračić.
According to the State Prosecutor's Office, in 2007, Gurbeta sold 14.5 tons of brass for about 74,500 KM to the Bugojno-based company Axle. Instead of being wired to a Binas bank account, as prescribed by regulations, the cash was handed over to a Binas teller.
The indictment does not say who withdrew the money, and Nedžad Efendić, the owner of Axle, says that the money was handed over at the teller's counter because all Binas' bank accounts were blocked.
Dangerous disassembling of rocket launchers
The State Prosecutor's Office also has gone after a deal Gurbeta made with Pretis in Vogošća. According to the contract, Binas was supposed to manufacture and deliver 30,200 new fuses for rifle rockets to Pretis. However, instead of new fuses they delivered old ones taken off rifle rockets intended for destruction. The indictment said Gurbeta ordered Binas workers to disassemble fuses from bodies of rifle grenades that arrived for destruction and to imprint type, name and year of production on them to make them look new.
Pyrotechnician Kolić says that separation of fuses from rocket bodies, the way Binas workers did it, was a complete risk.
Nedžad Mandara, a warehouse clerk in Binas, told investigators that these rifle rockets from the military warehouse Brizjak were immediately put on the production line and not registered as entering the warehouses. He said that on several occasions in 2008 complete rockets or only fuses were delivered to Pretis.
"Every job that is done in arms production is dangerous in some way," Gurbeta told CIN. He called statements about his endangering workers ludicrous.
"There are regulations, rulebooks on safety at work that are followed – and that is it."
A statement from a Pretis driver shows that that company in Vogosca also did not pay attention to worker safety either. He said he did dangerous jobs under threat of dismissal.
The indictment states that rifle rockets were transported to Pretis in a Booster company's truck, while the fuses in both directions were transported in a small delivery vehicle, a Renault Cango Pretis owned. Fikret Baždarević, the driver of this vehicle, retired in April 2011.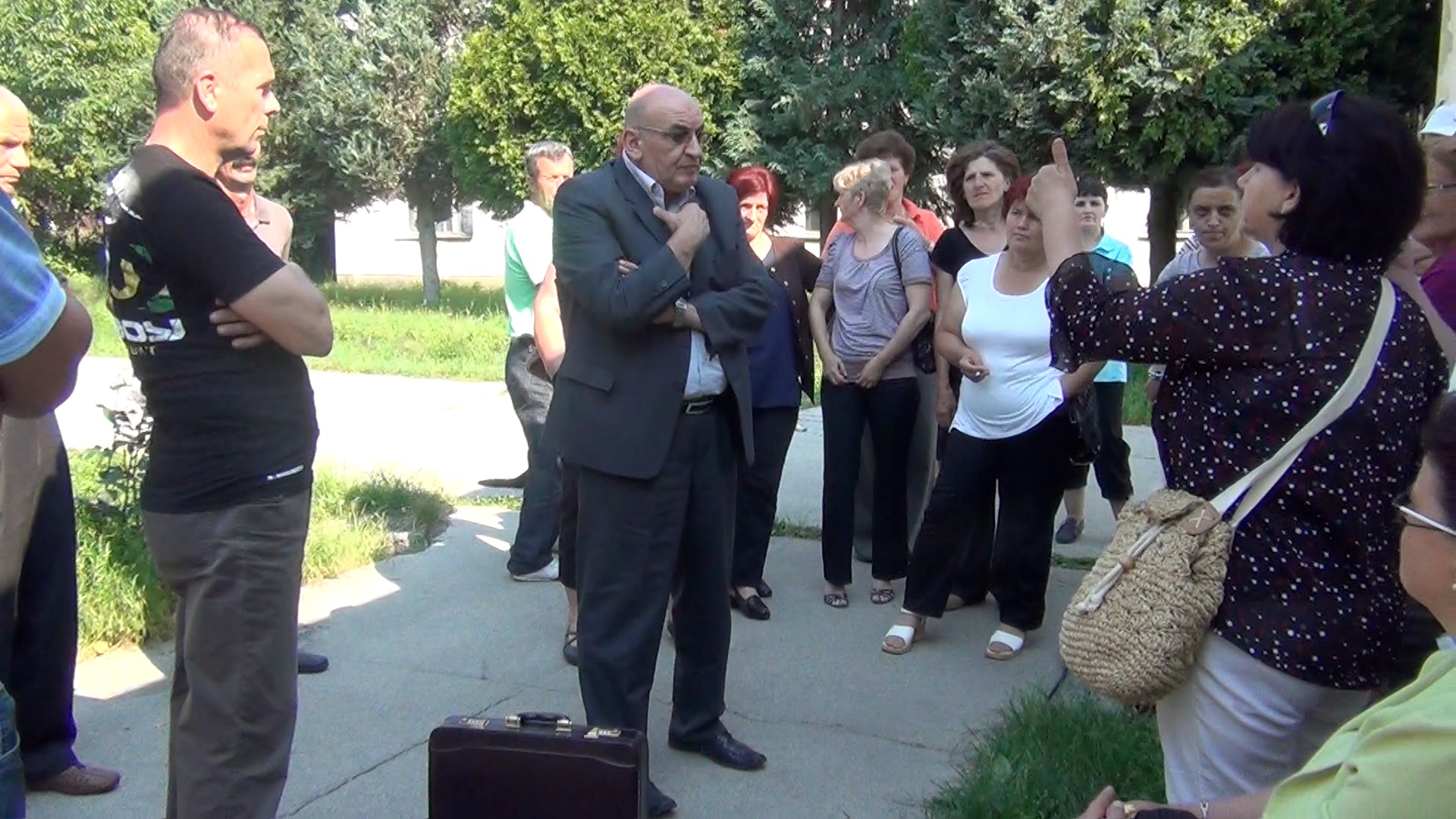 He told the reporters he did not know what he was transporting. However, in his statement to investigators he said that in September 2008 his supervisor, Safet Poljak, gave him the order from director Jusuf Piralić to transport fuses for rifle rockets from Binas. Baždarević reminded his boss that neither he nor the vehicle was certified for transport of hazardous materials. He was told: "Either he drives or gets his employment book." He understood this as the threat of dismissal.
Piralić denied that Baždarević transported fuses and rockets or that he passed on the message threatening the driver with firing. According to Piralić, rockets and fuses were transported exclusively in Binas vehicles.
The indictment says 16,804 fuses and 13,396 complete rockets were delivered from Binas to Pretis. They were transported on the road from Bugojno to Sarajevo past several towns and settlements.
Driver Baždarević said during investigation that in September 2008 he drove two or even three loads of fuses daily along that route. Police must give permission for transport of hazardous materials and may provide escort. However, Binas got a permission from the Ministry of Interior of the Central Bosnia Canton for transport of only one part of these explosives to Sarajevo, while for 6,956 grenade launchers and 6,804 fuses were not covered by the permission.
Clerks from the Ministry of Interior of the Sarajevo Canton could not find a request from Pretis to transport fuses for rockets to Bugojno and back in 2008.
Security with hoes
Binas workers say that before the war management paid more attention to worker and to plant safety.
They would come to work rested and healthy, and they got a lot of milk to cleanse their body of toxins. Workers had protective equipment, including cotton suits which did not cause dangerous static electricity.
Today they work in cheap synthetic clothes, and come stressed because of poverty.
A pre-war guard Nermin Fejzić says that Binas used to be guarded by about 150 guards: "We were armed. We had everything."
Today only 20 guards, not all of them armed, secure the company.
"Now one of my colleagues, a guard up in the forest, has only a hoe to defend himself from the snakes," says Fejzić.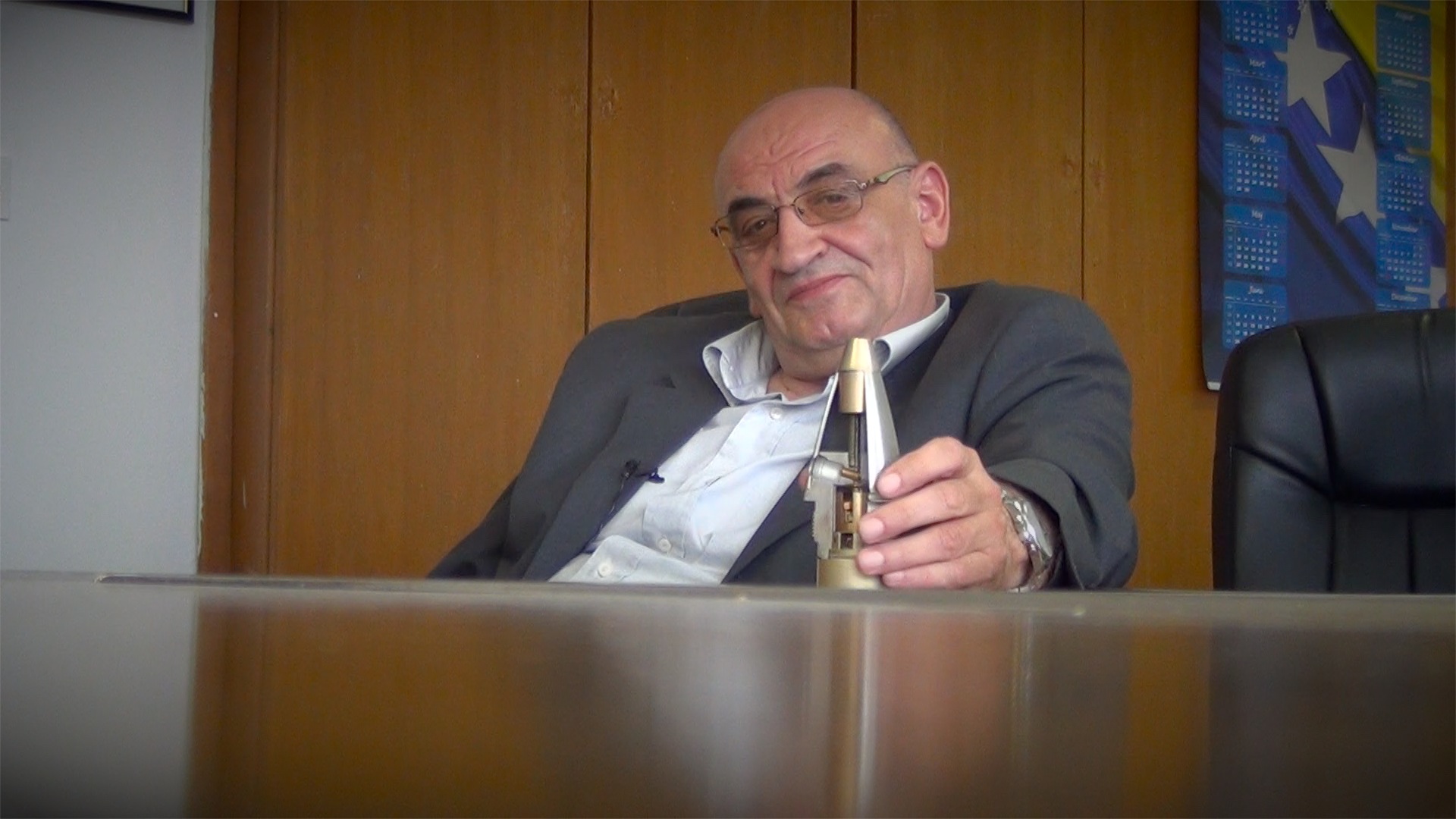 Binas Director Adem Huskić says that the company has surveillance video cameras, but not all of them work.
A 2009 report from the Ministry of Defense on destruction of extra ammunition states that TNT and gunpowder could pose a security threat if criminal or terrorist organizations got hold of them.
According to the findings of expert Vladimir Dopuđa from Novi Sad, who upon the order of the BiH Prosecutor's Office visited Binas in 2011, warehouses were built so that explosions could not jump from one to another warehouse. Also, there is no danger of self-detonation of explosives so long as unauthorized persons are kept out and risks of mechanical shock and static electricity are kept low. However, ordnances that he found at the location were not safe and he proposed their immediate destruction.
A large number of ordnances were not packaged according to regulations, and some are in a bad condition, Dopuđa explained in his report.
For years Gurbeta delayed ammunition destruction, although he took money from the budget for it, reads the indictment. Later the work on the destruction of ammunition was halted because of the investigation of the State Prosecutor's Office.
"If we do not begin to destroy these devices, objectively, there is a great likelihood that an uncontrolled explosion could happen," says Huskić. He said bombs in the firm's warehouses were produced in the 90s, using technology from World War I. About 221,000 explosive devices taken from military warehouses five years ago await destruction.