The Center for Investigative Reporting (CIN) in Sarajevo has won the LGBTIQ Employment Equality Index Award in Bosnia and Herzegovina (BiH) organized by The Headhunter company under the auspices of UN Women. The awards ceremony took place last night in Hotel Evropa in Sarajevo. Alongside CIN were laureates "dm – drogerie market", British Council and Represent Communications.
The Headhunter company reviewed 61 BiH company and concluded that only several of them have policies and measures put in place to protect and support dignity of LGBTIQ job-seekers and employees.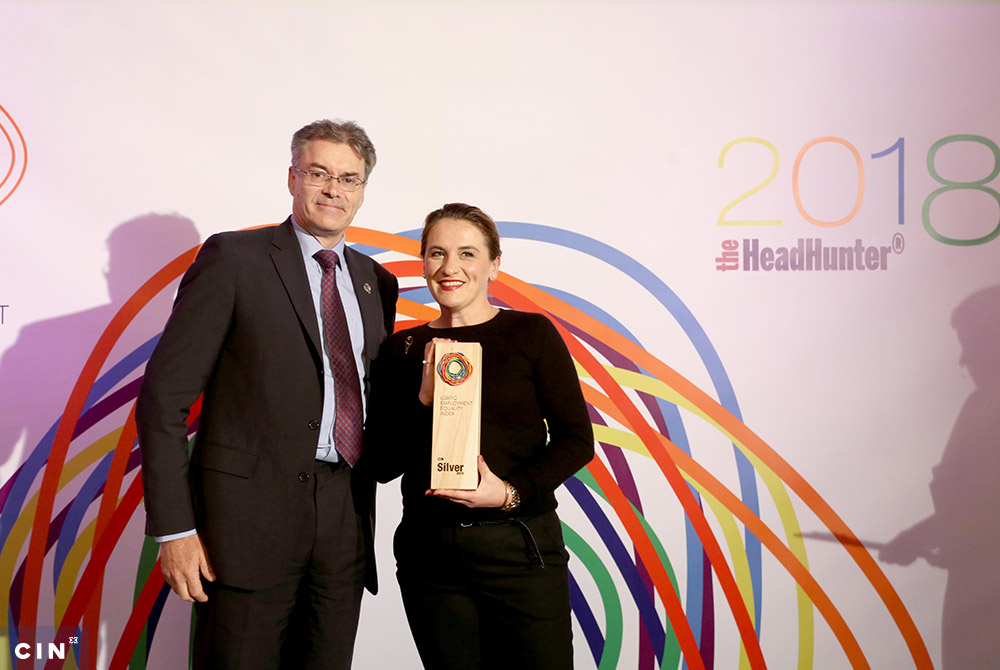 Awards were given out by David Saunders, UN Women representative to Bosnia and Herzegovina; Anders Hagelberg, Swedish ambassador; Christiane Hohmann, German ambassador and Matthew Field, British ambassador to BiH.
Using the spirit of competition in the private sector, the Index rewards those companies who take active measures to uphold the dignity and protect the rights of LGBTIQ job-seekers and employees.