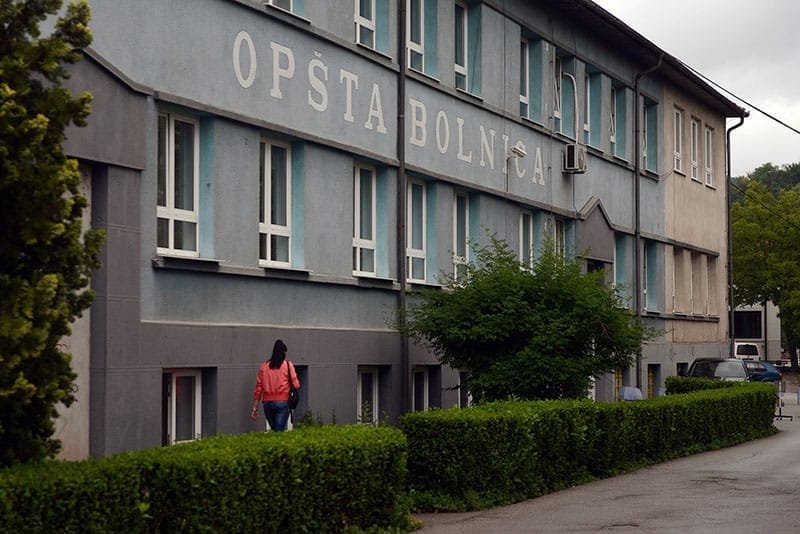 Doctor Adem Aljić from Gračanica did not lose his work license even though he was convicted of medical negligence that led to the death of an unborn child three years ago.
Faruk Klokić, the father of the child that died under Dr. Aljić's watch, reported him to the Medical Association of Tuzla Canton demanding that it sanctions the doctor. Eighteen months later he received a notice that the Committee for Medical Ethics and Deontology concluded that the Medical Association is not authorized to mete out the punishment and suggested Klokić to try his luck with some of the other of the Association's panels – the prosecutor and the court which can have the final word.
In the summer of 2008, according to a verdict a pregnant woman named Sonja Klokić showed up for a check-up with Dr. Aljić at the General Hospital Dr. Mustafa Beganović in Gračanica. Though the baby showed an accelerated heartbeat, the doctor sent the patient home instead of admitting her and the baby suffocated during the night.
The trial has proven that the baby's life could have been saved if Aljić had not sent the patient home. In Feb. 2013, the Cantonal Court in Tuzla sentenced the doctor to six-month probation. After conviction, Aljić continued to work as the head of the Gynecological Ward at the General Hospital in Gračanica.
According to the entity laws on health care, the medical associations can temporarily or permanently withdraw licenses from doctors whom they find in violation of the ethical code of conduct. In mid-2014, the reporters from the Center for Investigative Reporting in Sarajevo (CIN) conducted an investigation into doctors' errors and they talked with the members of Tuzla Canton Medical Association to which Aljić belongs. They told reporters that it was the first time they learned about the verdict against the doctor. They said that they could only initiate proceedings against him if they received an official complaint.
This explanation is false because the Association's prosecutor has a discretion to initiate disciplinary procedures to establish whether a doctor has done something that was not in line with the medical profession according to the Association's charter.
CIN reporters talked at the time with Faruk Klokić who reported Aljić to the medical association. The case was on hold for more than a year because the Panel for Medical Ethics and Deontology did not manage to hold a session on account of the missing quorum. Afterwards their mandate came to an end and more time passed before the new Panel was appointed.
The investigation that CIN undertook in 2014 has shown that doctors sentenced for errors that led to death or disability manage to keep their medical licenses and continue to hold practice.