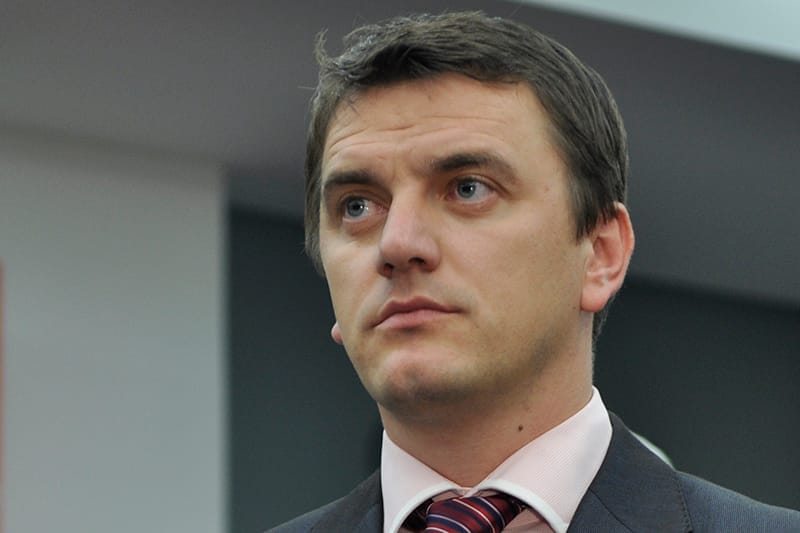 Today police arrested Damir Hadžić, the head of management of Euroherc Insurance corporation and former mayor of Novi Grad Municipality in Sarajevo, suspected of abuse of office and authority, as well as expert witness Kasim Zulum, suspected of abuse of witness authority.
At the beginning of this month police also arrested: Esed Radeljaš, a former municipal councillor, cantonal legislator and minister, as well as a founder of the Party for Better Goražde; Nedžad Kapetanović, the former public attorney of Novi Grad Municipality in Sarajevo; Jasmina Horo, a former assistant to mayor Hadžić and Jusuf Čaušević, the head of the municipal Department of Property Affairs. They are suspected of abuse of office or authority, money laundering and the giving and taking of bribes. Radeljaš has been retained in custody while the others were released, although with restrictive measures ordered by the court.
According to the Prosecutor's Office Hadžić is suspected of illegally releasing more than one million KM from the municipal budget for the personal benefit of Radeljaš.
Ten years ago when Hadžić was the mayor, Novi Grad Municipality leased Radeljaš 2,067 square meters of land in Nedžarići suburbs for a fee of 51,340 KM. The Center for Investigative Reporting in Sarajevo (CIN) had earlier reported that Radeljaš received the land without a public call for applications for the lease, which is against the Federation of Bosnia and Herzegovina (FBiH) Law on Development Land. Municipal public attorney Kapetanović helped Radeljaš bypass this provision, while Čaušević was in charge of the procedure.
Radeljaš lost the right to the municipal land in 2010, because he failed to honour his obligation to build an office building on it by a set deadline. Radeljaš was at the time a councillor with Novi Grad Municipal Assembly and he demanded compensation from the Municipality. Compensation was approved by an amount that was 20 times larger than Radeljaš had paid for the land. He was paid 1.03 million KM. When they were deliberating the amount of compensation, the municipal authorities followed Zulum's appraisal which estimated the price of one square meter at 550 KM. Hadžić's former assistant Horo approved the compensation order.
Six months later, Horo bought a 110 square meter apartment in Sarajevo. According to the records CIN obtained, she paid 164,000 KM for the apartment. The Court froze Horo's and Radeljaš's real property pending appeal.