Courts in Bosnia and Herzegovina (BiH) are spending increasing amounts for court-appointed attorneys, to the benefit of a small clique.
Some of the attorneys and inmates that reporters from the Center for Investigative Reporting in Sarajevo (CIN) interviewed said that in some cases judges have been suggesting or outright selecting attorneys from the court appointed attorney list. However, they offer scant evidence to support this claim.
CIN collected data from 41 courts between 2005 and 2010 and found that they spent at least 32 million KM on court-appointed defenses. The full amount spent could not be calculated because 32 courts failed to respond to CIN's requests and another 13 courts submitted incomplete data.
The highest paid court-appointed defense attorney for the past six years is Omar Mehmedbašić, whose total revenue amounted to 864,000 KM. Izet Baždarević was next with 548,000 KM and Selman Zijadić with 530,000 KM.
According to available data, among the 10 lawyers with the highest earnings are four from Sarajevo: Tarik Čingić, Muhidin Kapo, Midhat Kočo and Mirza Kovač. The rest of the top 10 are: Vesna Tupajić-Škiljević from Sokolac, Ranko Dakić from Prijedor and Petko Pavlović from Srebrenica. They have earned between 250,000 KM and 450,000 KM.
Not all lawyers are that successful.
Some 85 percent of lawyers or 753 of those from the list earned less than 50,000 KM in six years.
According to the law on criminal procedures, defendants without means are entitled to court appointed attorneys. Even those charged with embezzling millions, tax evasion or drug trafficking are eligible for free lawyer so long as they provide a statement showing they have no regular income or assets.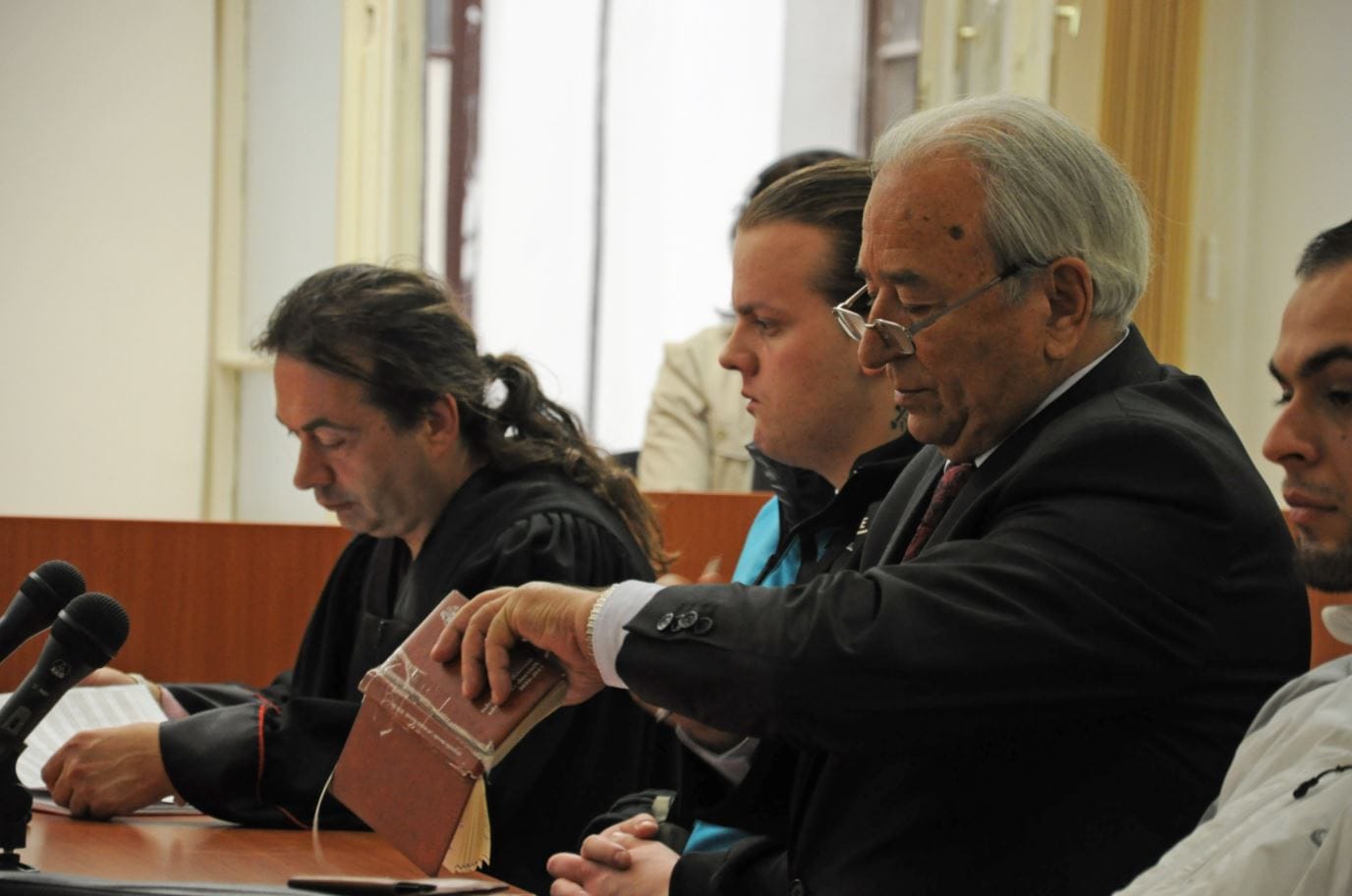 The fees are paid by taxpayers" money, at rates determined by the Bar Associations, which also makes up the list of attorneys. Most money is to be made at the Court of BiH, as much as two to four times more than at the municipal courts. However, due to the larger number of cases, the lawyers at the local courts make the biggest profits.
Mehmedbašić, Baždarević, Zijadić, Čingić, Kapo and Kovač have made most of their income at the Municipal Court in Sarajevo. Half of Kočo"s earnings come from the state court and the other half from the municipal courts, while Dakić, Pavlović and Tupajić-Škiljević have mainly worked at the Court of BiH.
Formula for Success – Acquaintances and Care for Inmates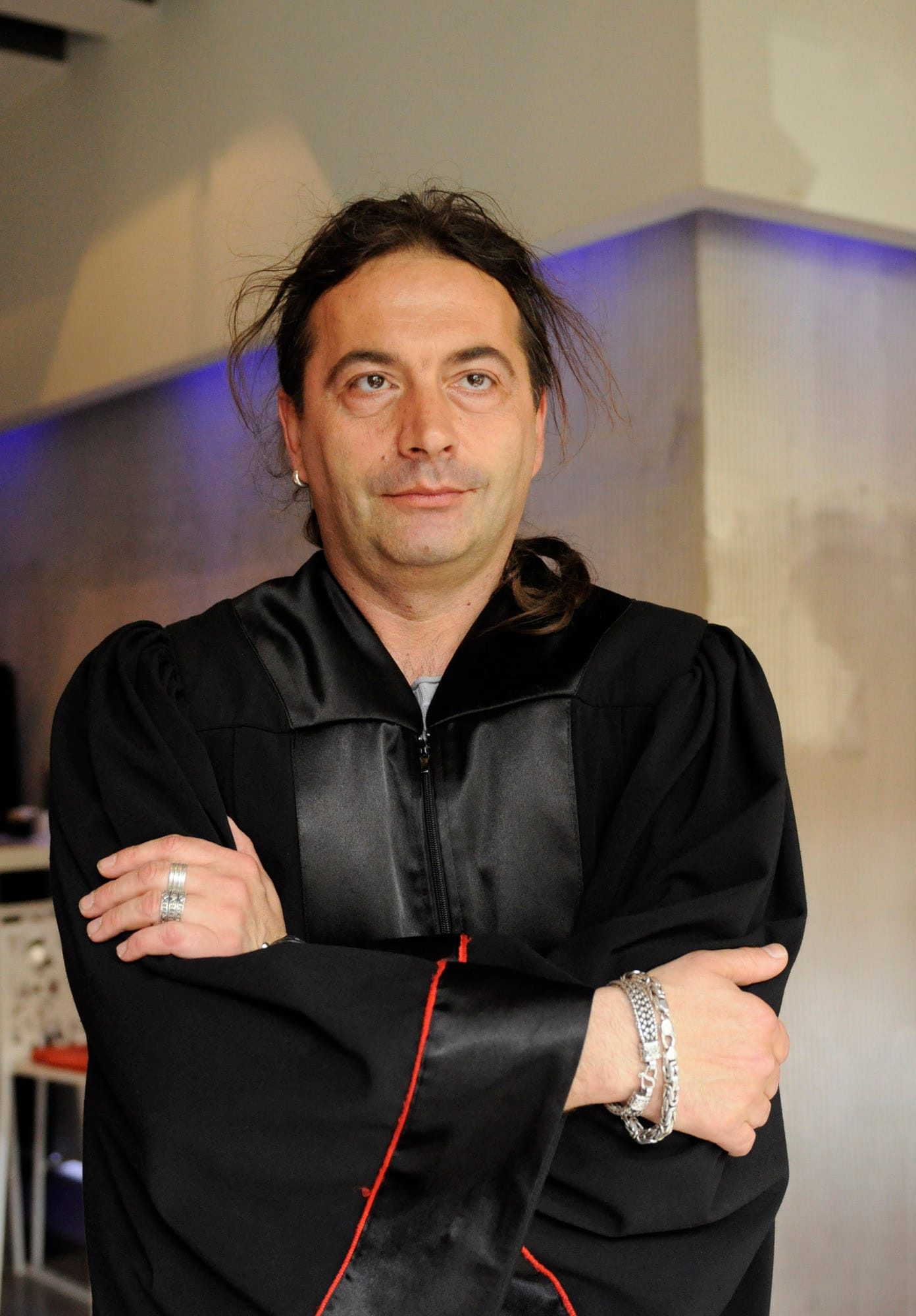 CIN reporters talked to the three highest paid lawyers. They said that the clients come to them primarily because of their reputations, but also because of a wide circle of friends who have recommended them. They say that they don't need help from judges or other judiciary officials getting jobs.
Mehmedbašić went into counseling in 2005. As a court-appointed defense attorney he earned 2,395 KM in 2006 and 121,062 KM just a year later. In the last three years he has been earning twice as much. He explains the sudden rise in his earnings by the fact that the money for the defenses he had done at the beginning of his career, has started to come through – once the trials have come to an end.
Mehmedbašić arrives at trials in an official black robe. Outside the courtroom he looks more like a rock musician.
He says he knows many people, from music stars to criminals, which helps in getting clients. "I used to hang out with them while they were free and now we see each other when they are in prison," he said.
Some convicts he has represented told CIN he visited them bringing food, or would pay a visit to their parents.
He added that the court-appointed defenses represent only a part of his income, along with criminal defenses, work on divorces and copyright protection cases.
Zijadić is a former prosecutor. He became a defense lawyer in 2003. He said that he often gets contacted by his former clients who again want only him.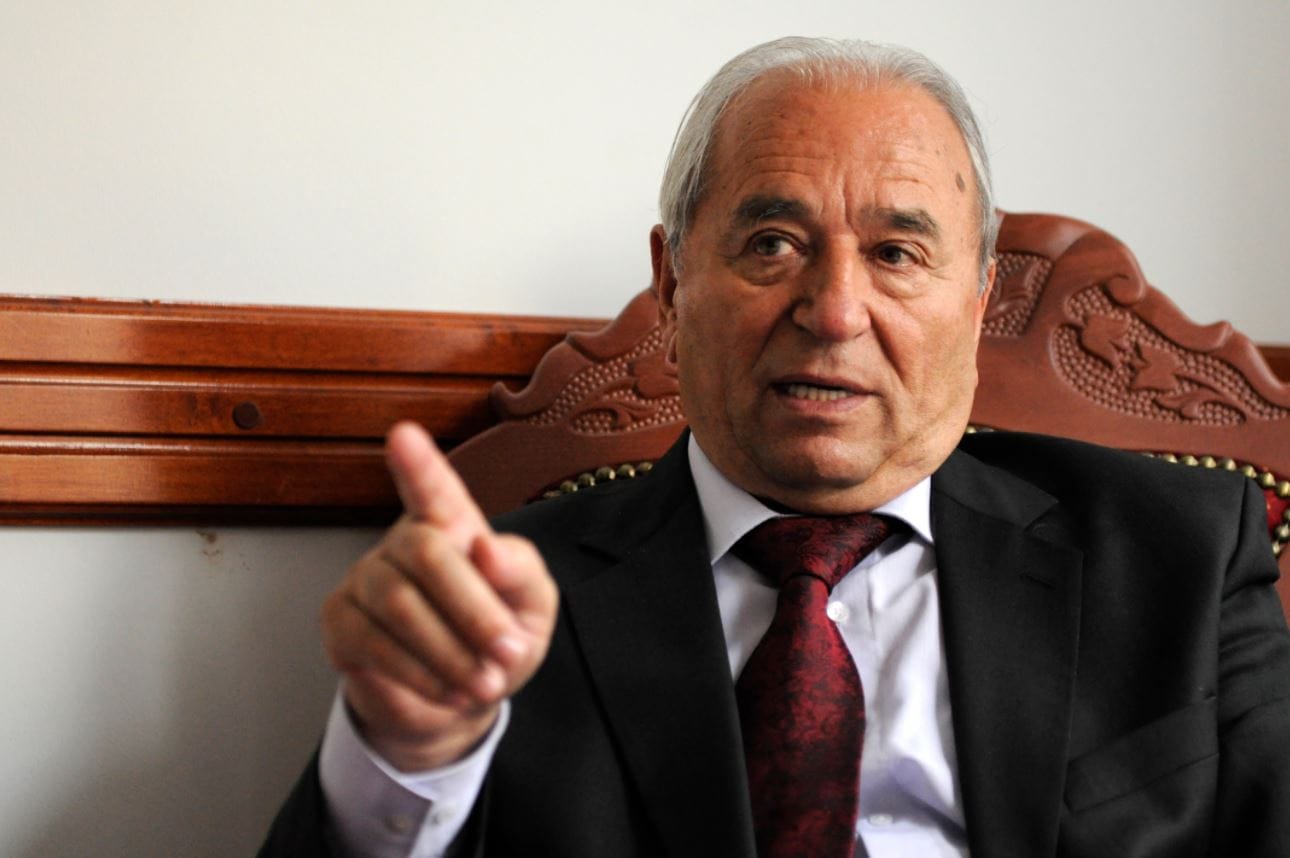 Baždarević said that until six years ago he worked as a judge for more than 20 years, which is why many clients want him as their defense attorney. Some clients originally came before his bench. Still, he said it does happen that some lawyers are favored.
The Lawyers Blame Judges
Other lawyers contacted by CIN say that the law does not guarantee a fair distribution of cases among the court-appointed attorneys.
Sarajevo lawyer Ismet Mehić, who has earned 34,000 KM over five years as a court-appointed attorney, said that some of the lawyers are connected with the police, prosecutors and judges and are favored. But he did not want to name the names. "I personally think that it has something to do with corruption."
Another prominent Sarajevo attorney Mustafa Bračković has not made his fortune from court-appointed cases. Over six years he has earned 43,000 KM.
He said that the defendants he has known in the past chose him and that this was the only way to get a client. He said that it was not unusual for a judge to suggest lawyers to the suspects or defendants.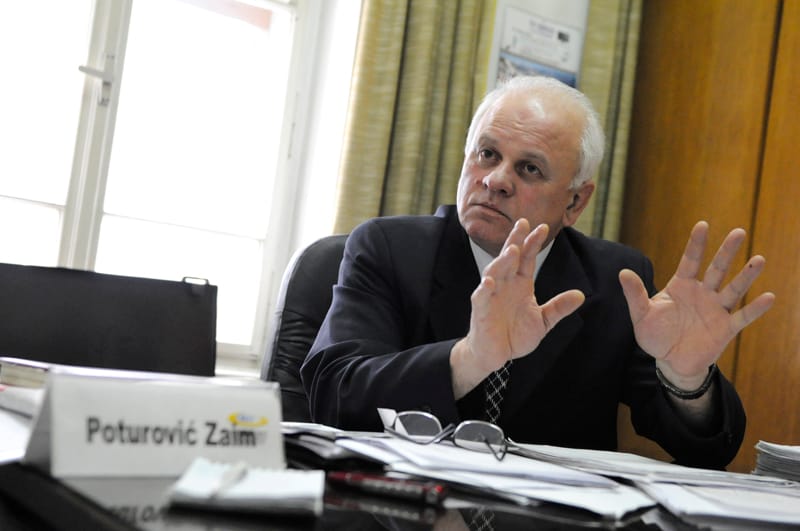 The law stipulates that at the first court hearing, a suspect must be presented with an official list of lawyers and allowed to choose an attorney on his own. Judges and other court officials are prohibited from influencing this choice. The court has a discretion to appoint an attorney only if the defendant has not chosen one.
Until 2009, the BiH Criminal Procedure Code allowed the panel of judges to choose an attorney on behalf of suspects who failed to do so. An amendment to the law now stipulates that the attorneys would be chosen in the order of appearance on the list.
Lawyer Zaim Poturović, who lobbied for this amendment, said that the intention was to level a playing field for all lawyers. Nevertheless, only 10 percent of lawyers still seem to have a hold on court appointments.
This amendment has not entered the Entity laws and the law of Brčko District.
Judges Deny Choosing Attorneys
Judges CIN interviewed say that they do not interfere with selection of defense attorneys. "All criminals will choose some 10 lawyers (…) who they believe to be outstanding," said Milenko Milekić, head of criminal department of the Basic Court in Banja Luka.
However, some inmates said that they did not have a chance to choose or that the court did not accept their choice.
CIN interviewed 39 prisoners in penitentiaries in Sarajevo, Banja Luka, Tuzla, Zenica and Foča. Most have been convicted of murder, robbery, drug trafficking, fraud, or rape.
They all got a court-appointed attorney but 17 said that they did not get to choose their lawyer. Two said that they chose lawyers at the suggestion of the Sarajevo Cantonal Court police officers, whom they did not ask for advice. Others had no objections at the choice of court-appointed attorneys.
Besim Muftić from Gračanica—an inmate at Zenica Penitentiary convicted for a murder—said that Tuzla Cantonal Court Judge Rozalija Džanić failed to show him the list of attorneys in September 2006. She appointed Rifat Konjić without his consent.
Muftić recalls that he told the judge that he would defend himself by remaining silent. She told him to take a break and smoke a cigarette. In the hall Konjić approached him and introduced himself as his lawyer.
Džanić said that Muftić chose the lawyer and even pleaded with her to get Konjić.
Konjić said that he has nothing to do with this and he works when he is informed. He received 9,000 KM to defend this client. In the past six years, Konjić has earned 159,645 KM at the Cantonal Court of Tuzla.
CIN reporters reviewed dozens of court hearing minutes and most mention the suspect being presented with the list of attorneys, and the first and last name of the chosen attorney is read. However, the suspect does not sign the minutes so it is difficult to establish whether the defendant has chosen an attorney, or a judge has done it on his behalf.
Minutes in some cases do not provide enough information on how an attorney was chosen.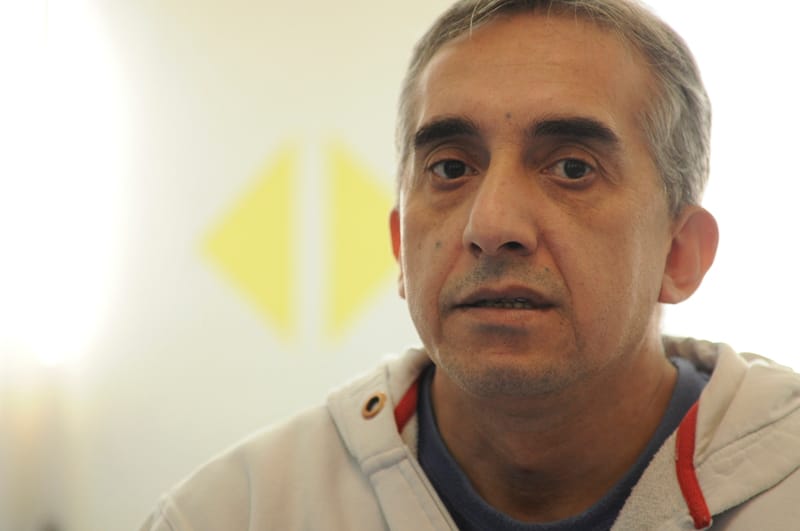 Kosta Jovanović, an inmate convicted of robbery and serving time in the Banja Luka Penitentiary, said that he was not presented with the list of lawyers at the District Court in Banja Luka in October 2009. Judge Božana Vulić immediately chose Branko Gudalo as his attorney. Gudalo has earned 91,000 KM on cases where he was court-appointed lawyer.
Danijela Milovanović, former head of the court's Criminal and Misdemeanor Department, said that the minutes do not say whether Jovanović had been presented with the list or was asked to approve the choice of that lawyer.
Edin Bešić, an inmate at the Tuzla Penitentiary convicted of rape, chose Šeho Šehić from the list four and a half years ago. Still, the Municipal Court in Živinice chose Sminka Smajlović to represent him. A court may make a lawyer choice for a suspect if the attorney he has selected declines the assignment. However, the judge is obliged to inform the accused and offer him the chance to choose again. Bešić said he was neither informed about Šehić's response, nor given a chance.
Ibrahim Bubić, president of the Municipal Court in Živinice, said that according to the minutes Bešić agreed to be represented by Sminka Smajlović, and that it was impossible to determine why he was assigned this attorney.
Mohammed Tulumović, director of the Secretariat of the High Judicial and Prosecutorial Council, said that he was then president of the Court and as such he signed decisions his assistants submitted. If a client sought another lawyer, in case the defendant had not been given a lawyer that he had asked, a judge should have informed him. Tulumović explains that a judge could lose his job if the accused filed a complaint about the assignment of a lawyer he didn't want.
Šehić said he could not remember being informed that Bešić wanted him as his attorney. He also said that there were plenty of similar cases.
Prisoners also say that some court police officers in Sarajevo recommend attorneys. Edmir Rajković, an inmate in the Sarajevo Penitentiary, said he was instructed how to choose a lawyer while in custody.
Rajković explained that a police officer slipped him a piece of paper with the name of Izet Baždarević. Another time when he was in jail another police officer similarly passed on the name of a lawyer Selman Zijadić. The inmate said that he had accepted both proposals and chose these Sarajevo lawyers as his defense attorneys.
Baždarević and Zijadić said they never heard of Rajković, but the court records indicate otherwise. Zijadić has defended Rajković in 2007 and Baždarević in 2005.
The head of the Judicial Police in Sarajevo Esad Solak said that he has heard the allegations that his subordinates promote attorneys who reward them. But proving that is another matter.