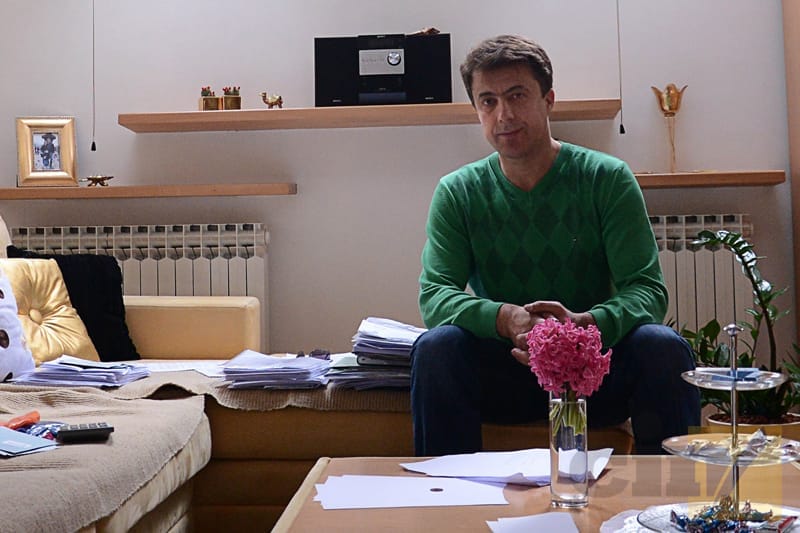 Kemal Čaušević, former director of Bosnia and Herzegovina's (BIH) Indirect Taxation Authority (UIO), was arrested in a police operation code-named Pandora together with 53 other persons this morning. Among those arrested were 30 tax and custom's officers according to the state Prosecutor's Office press release.
The prosecutors allege that Čaušević et al were arrested following an investigation into corruption offences related to organized crime, customs and tax evasion, money laundering and abuse of office and authority in connection with the import of textile and other goods into BiH.
The operation has been carried out in several BiH towns and stands on the shoulders of the State Investigation and Protective Agency's (SIPA) earlier investigations code-named Boss, Ellipsis and Master.
According to the Prosecutor's Office's findings the suspects have acquired illegal gain and valuable property. The investigation is carried out with the goal of identifying and confiscating illegal gain worth of millions according to the prosecutor's press release.
The Center for Investigative Reporting (CIN) in Sarajevo published a story about Čaušević's property last April. During his seven years in office, he bought nine apartments and offices and 20,000 square meters of land. His income during that time does not come close to the cost of the investment.
After CIN published its story, the Court of BiH has frozen eleven Čauševićs' properties. The Court's decision read that there were several connected investigations against him on charges of abuse of office and authority.
CIN found out that his combined income in salaries and benefits worth 576,000 KM was not sufficient to account for the investments he made worth 1,08 million KM.
According to SIPA, the operation Pandora which started last night, has been one of the biggest and most complex operations in the fight against the financial crime and corruption in BiH. More than 300 police officers were involved.
Around 40 sites were raided in the areas of Sarajevo, Ilidža, East Sarajevo, Ilijaš, Kiseljak, Tuzla, Brčko, Gradačac, Srebrenik, Doboj, Doboj-South, Tešanj, Čelić, Banja Luka, Brod, Gradiška, Kozarska Dubica, Čelinac, Kotor Varoš, Derventa, Prijedor, Bihać, Bijeljina and Zvornik. UIO's offices have also been searched.
A team of prosecutors and investigators has carried out an in-depth investigation for more than 8 months.
SIPA's Complaint Against Čaušević
SIPA alleged in a report sent to BiH Prosecutor's Office in the beginning of 2011 that Čaušević played for years an important role in covering illegalities during the import of textile.
These business deals have damaged the state budget for at least 6 million KM in evaded custom's duties and unpaid VAT. According to the SIPA report, Čaušević and other UIO employees cleared the import of textile on the basis of forged paperwork on the origin of goods.
Several firms imported textile and other products with paperwork that falsely indicatedTurkeyas the main country of provenance for Chinese textile and other goods. This paperwork was submitted in order to avoid customs and tax duties because the import of Turkish textile is exempted from taxes according to an Agreement on Trade Cooperation. In this manner the suspects among UIO employees have gained significant material benefit according to the report.
Čaušević was also suspected of preventing some UIO officers from retroactively attempting to collect tax and customs' duties.
The document points at the case of Edin Cernica, the head of the Sarajevo Customs Branch office, who tried to retroactively recoup custom duties. In 2005 and 2006, Cernica asked Turkish authorities to verify the authenticity of EUR 1 Certificate (i.e. a declaration of origin).
However, before this procedure was completed, Čaušević demoted Cernica moving him to another office. Instead of him Cernica, Čaušević appointed another officer who stopped the collection procedure.