Vladimir Đurić, a student at the Agriculture Faculty in Banja Luka, said that in four years of study he looked through a microscope exactly three times.
'And that was with my hands behind my back' he said, 'No touching.' The professor set up the sample and students lined up to take a look in the eyepiece.
Public universities and faculties in Bosnia and Herzegovina increasingly resemble elementary schools and not hands-on universities, educators admit. Students are being taught old curricula, on obsolete equipment, by old-style teachers uncomfortable with technology or inter-active learning. They are not turning out either the research or the trained workforce needed to modernize the country's economy.
Students want to work on the best equipment
Professors complain that their masters and doctoral graduates cannot compete with European peers. Dr. Lamija Tanović, a physics professor in the Faculty of Mathematics and Natural Sciences in Sarajevo, said she can teach on the decade-old equipment she has, but working at such a technological disadvantage is a powerful disincentive for the smartest students to stay in BiH.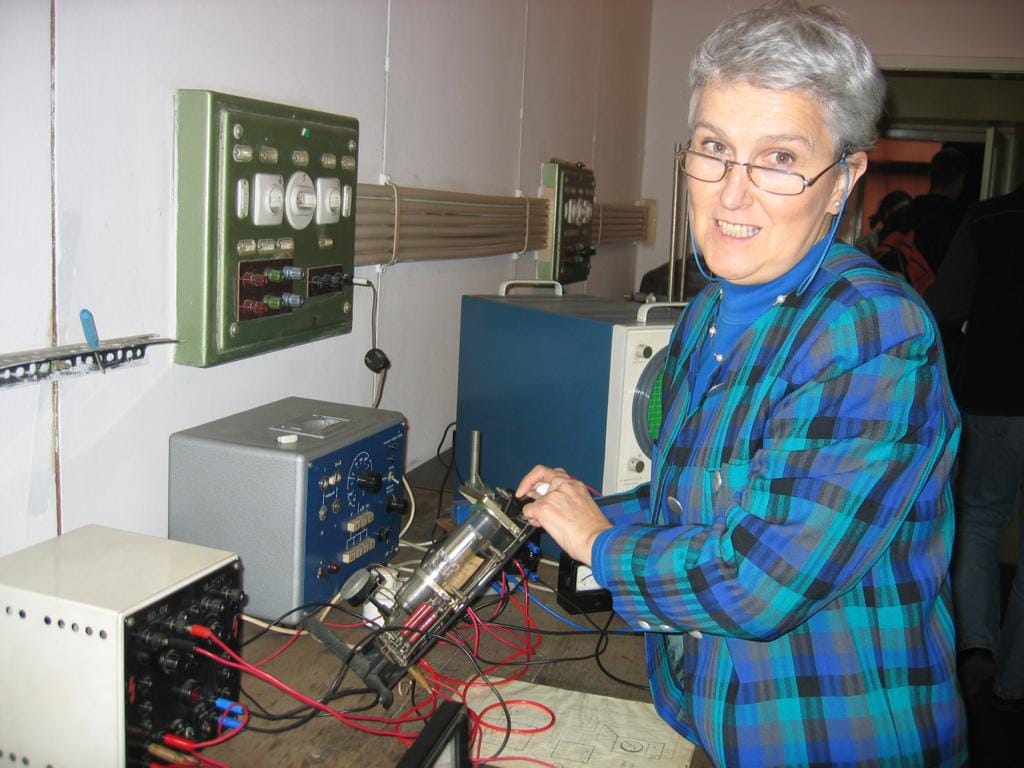 Tanović compared the electric accelerator on which she must make manual measurements to a model she recently used in Vienna that did computerized measuring. 'Their margin of error is a minimal one, but mine is enormous' she said.
Students are going to Vienna – or to Zagreb or New York – in search of better educational facilities and too often, they are not coming back to BiH, professors know.
Professor Miroslav Rogić teaches industrial robotics to students at the Banja Luka Faculty of Mechanical Engineering who have never seen an actual robot.
Like Tanović, he sees a connection between outdated equipment and brain drain. The number of students in mechanical engineering has declined.
'With modern technologies we could attract students to study technology. That would send a message that there is a lot to learn here and that they will be ready to respond to their professional assignments in the future' he said. 'Faculties the way they are today are not attractive anymore.'
The decline begun with the war continues
Professor Sabahudin Ekinović, president of the University of Zenica, said BiH universities began falling behind when war broke out. 'We've had a 15-year financial vacuum' he said. Over time, university labs became obsolete and scientific research fell into disregard.
Tanović, citing government figures, notes that the gross domestic product before the war was 25 billion KM and some 375 million was allocated for science. After the war, the GDP is down to 13 billion KM but only 6.5 million KM of that goes to science or less than 2 percent of what it was.
'Based on the percentage of GDP allocated for scientific and technological development BiH has taken 56th place in the ranking of 60 countries, between Indonesia and Ecuador' she said.
Imagine, says Božidar Matić, the president of BiH Academy of Arts and Sciences, 'If U.S. researchers were to go on a vacation or were stopped in their tracks. The consequences would not be visible for a couple of years. But then, that country would lose its competitive edge and panic would ensue.'
Catching up will not be easy.
Claude Kieffer, the deputy director of the OSCE Mission to BiH's Education Department, said in a recent interview, 'There will be no international donations to upgrade the educational system in BiH. The system will have to invest in itself.'
And that is likely to be costly.
'You cannot find a good piece of equipment that costs less than 500,000 KM to a million' Professor Mirsad Đonlagić, vice president for international cooperation at the University of Tuzla, said. The BiH Academy estimates that 75 million KM a year would be needed to start closing the gap that has opened.
No publish and perish rule
Since the war, BiH leaders appear to have given little thought to the key role knowledge and research play in a society's development. Academics have not pushed them to do such thinking.
Post-war faculties have stopped pressuring professors to publish. Professors and teaching assistants with no publications have no trouble keeping jobs.
According to cantonal and entity laws, professors need a doctoral degree and a body of published work in peer-reviewed journals. Teaching assistants must have papers and be under 30.
Professor Džemo Tufekčić, interim president of the University of Tuzla, notes that he has not published papers in his field of mechanical engineering.
'To publish one of my reviews in a scientific journal might cost 1,000 euros. I have to provide that money because there is no fund to pay for it' he said.
Professor Rifat Škrijelj, a biologist and adjunct professor at the Faculty of Mathematics and Natural Sciences, said that the 500 euros or more it takes to get published equals a university professor's salary.
Tanović counters that scholars from other poor countries regularly publish in journals that do not charge and that some money for research is available from cantonal level authorities. Still, the money has become such an excuse that getting hired and being promoted in universities even without publishing is common.
'Unfortunately these things are common' said Professor Slavo Kukić of the Mostar Faculty of Economics. He said he knew one dean whose reputation and career is based on just one paper, not a body of work.
Poor professors
Besim Spahić, who teaches journalism in Sarajevo, Banja Luka and Tuzla, said that an exodus of the best professors, especially younger ones, during the war and bad hiring practices since have led to a decline in teaching quality. Tanović says that 70 percent of the most qualified may have moved.
Kieffer of the OSCE estimates that one-third of professors in classrooms today are less than fully qualified or badly trained.
'It's a long process that cannot be fixed in the near term' he said. 'You have to retrain the whole teaching staff.'
Spahić does not see a push toward quality hires. 'There is a trend of hiring faculty members along the ethnic lines at any cost' he said. 'Many of them have become professors in a day and now, nobody can get rid of them and they'll keep their jobs for another 20 years.'
Both OSCE and BiH's Poverty Reduction Strategy pinpointed 'the highly politicized nature of education' as a problem in improving education.
Škrijelj said politicians gained too much control over hiring through the executives boards that rule in every faculty. They have five members, two who come from the faculty and three appointed by the cantonal government. Boards 'can fire a dean, or appoint whoever they want' he said. 'This is (an instance of) direct political control of the faculty.'
Professors selected for ethnicity or politics don't always have other qualifications. Across BiH students complain about professors unfamiliar with computers or other technology. Others don't speak foreign languages, which makes it difficult for them to keep track of developments in their field.
A lack of ideas
A lack of experience is one problem but having too much experience may be another.
'There are so many professors out there whose lectures are the same ones from 20 years ago' said Rogić. 'Even worse they are replicating the offspring of the same quality. And this is happening on all universities, though nobody would admit it.'
Foreign professors who spend time in BiH universities are struck by the backward teaching methods.
Shannon Martin, now at the University of Maine in the United States, served as a Fulbright Scholar at the University of Sarajevo last year. She found students expecting modern interactive teaching methods, but professors unable to deliver.
'They don't look to new models or do much experimentation…There is a problem with changing rules' Martin said.
Martin said the BiH students are often forced to memorize books for once-a-year tests, which she called ineffective.
Ellen McMahon, a management specialist at National Louis University in Chicago serving as a Fulbright Scholar this winter, felt the contrast between U.S. and BiH schools when she visited a chemistry class in Banja Luka. Twenty seniors sat in a lab taking notes while their professor stood on a dais reading from the single book in the room, a great old book that students are allowed to look at but not touch. Occasionally, the teacher would write a formula on the board for students to copy.
But class discussion, challenges to the professor's ideas, individual experiments to test conclusions, computerized communication to enforce or enrich lessons – all staples of modern education – were missing.
Martin said students had little to do with professors in and out of their classrooms. Professors were seldom in their offices and even she had a hard time tracking them down.
In contrast, American professors post office hours so that students know when they can be consulted for help or advice. The difficulty finding professors at the university may be partly because many professors are politically active or hold jobs at more than one faculty.
A study of BiH public universities by the European University Association in 2004 called the 'organization of teaching' here 'ridiculous.'
Faculties pay teachers poorly so they look for work elsewhere while the faculties then must spend large sums to employ teachers from other schools. It makes no economic sense and no academic sense, in the words of the report.
Too much talk of students
Dragoljub Stojanov does not agree. He teaches at the Sarajevo School of Economics and is dean of the private Faculty of Business Engineering and Management in Banja Luka. He is also president of the alternative government run by the Hercegovina-based business family of Lijanovićs. He says he can't afford not to chase fees and does not see how his students suffer.
'After 35 years in my career, I say no other economist in BiH can match my CV' he said. 'My salary is 1,200 KM. I think that this is a shame for society.'
'Let me tell you about the students paying the price. There's too much talk about the students. The job of a student is to read books. The more books the better. And to listen to his professor.
'I say that my lecture is worth more than 10 lectures by some younger professor. What are we supposed to do about it? To have a professor sit in his classroom all day long waiting for a student to knock at his door? And what then when they do come? What is he going to ask? Unless he (the student) is motivated to read and has not read five or six books there's nothing he could ask me in the first place.'
In the absence of teachers, too many teaching assistants must take on too much responsibility, academics say.
Most courses in the School of Journalism in Mostar are taught by teaching assistants over 30 who have done little academic writing. Most, like Jozo Pavković, the BiH editor of the zoned edition of Večernji List, have worked as reporters or editors in Herzegovina and they handle most of the teaching load. Professors from Croatia show up at the beginning of the year or at the beginning of the exam season to sign report cards.
Tanović said that assistants should not be giving lectures but it is 'happening on a massive scale.'
Alma Avdić, senior year student of English studies at a Tuzla-based Department of Humanities, said that students resent the absence of professors.
'We have professors from Osijek, Zagreb and Belgrade visiting once a month or even less. When a professor is visiting once a month, the continuity is lost. We've got no resident professors for Tuzla teaching major courses. We've got only teaching assistants from Tuzla' said Alma.
Too few books to read
Getting those books to read that Stojanov recommends is also a problem in BiH. Inadequate funding has left schools without the means to buy current journals, new books or the technology for internet-based library sharing.
The country's Poverty Reduction Strategy calls for a survey of the state of all libraries and steps to renew their holdings.
Marko Ninković, secretary of the School of Electrical Engineering in Banja Luka, said the budget the Republika Srpska provides does not cover books. Last year a company, Čajavec, donated its discarded technical literature to the library.
Nedeljko Gerdijan, secretary of the medical school in Banja Luka, said its library was recently enriched when three retired professors donated their books. And Srebren Dizdar, a professor at the Philosophy Faculty in Sarajevo said donations from the U.S. government have bolstered the library.
Graduating students unprepared for employment
The dry lecture-memorize-test pattern of too many professors is wasteful, not just boring. Graduates who rarely travel, do experiments or have to speak out in classes do not graduate prepared to excel at jobs.
Company managers who participated in a focus group by Prism Research sponsored by the Center for Investigative Reporting in Sarajevo (CIN) said they see few graduates capable of starting work without additional training. Larger companies pay for classes and internship programs to provide that.
Slađana Skenderović, a third year student at a Tuzla Department of Psychology, says bluntly that when she finishes school, she will not be ready to work with mentally ill patients.
'I fear the day when I will go to hospital to work with people…and get stuck' she said. 'I know it in theory, but it's different when you meet a patient face to face.'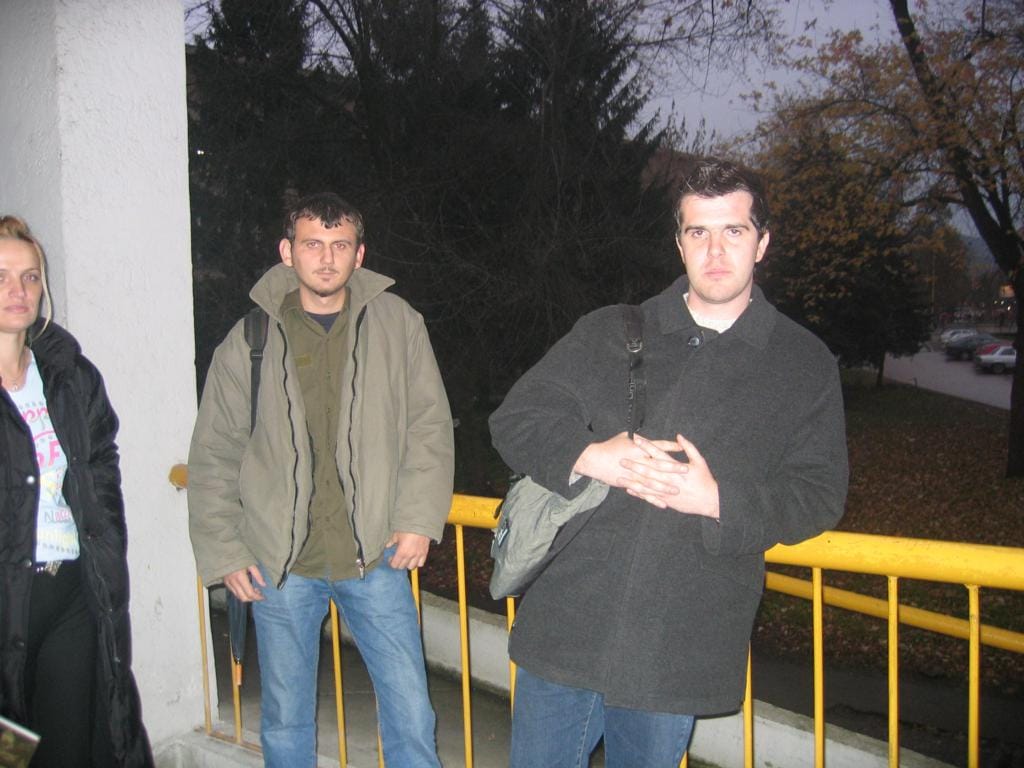 Eldar Tanović, a senior biology student in Tuzla who has been on field trips out of the classroom only twice, said he's well prepared for one job: biology teacher.
'We are not educated for more than this' said Tanović.
Ikbal Cogo, a recent graduate history student from Zenica, said some of his peers have graduated without ever seeing the inside of a museum.
'The cool thing was to pass exams, not to learn something' said Cogo.
Tanović, the physics professor, said the usual explanation given for the lack of innovative teaching is, again, money. Schools don't trust students around materials that might be broken or lost and need to be replaced.
'It's not unusual to hear that teaching assistants don't let the students turn on equipment unsupervised. God forbid, it might get burned. You are not to let your equipment burn, because then the next group will not be able to work on it' said Tanović.
Even cheap equipment is handled as if too valuable to put in the hands of students. Dragan Bender, a Sarajevo journalism student, complained that a hundred of his fellow students had to work with only several cameras.
'We had some cameras which we were supposed to use, and they look like they were bought at the Chinese store' he said.
Damir Miljević, president of the RS association of employers' said his members see the effects of poor education all the time. Young graduates of economics need a half year of training to get to the point of independent work, he said. Even basic things, like searching on the internet to find out figures about the importation of milk in BiH, are beyond them.
'Ask them about the theory, each one of them knows it' he said. 'But to do something in practice, nobody knows.'
McMahon, the business professor from Chicago, saw some of this when she asked a class of third-year economic students in Sarajevo to form small groups for a demonstration of how team leadership works.
'They didn't get it' McMahon said. 'They thought it was stupid. I didn't understand the level of how foreign this was to them.'
The wrong curriculum
Even students who get a good education are likely to have trouble finding jobs because schools too often are teaching skills BiH employers don't need.
Employers blame professors for not tailoring curricula for the market and professors claim employers make unrealistic demands.
'Business managers here are mostly new-made tycoons who, apart form the ability to take advantage of the current situation, lack an embedded knowledge to help them assess their long–term needs and who should they hire' said Stojanov.
Kukić said, 'The employer gets a graduate economist and they want him to be able to compile a financial statement right away, while the guy was a marketing student. Well, that cannot happen.'
Entrepreneur Tomislav Grizelj, an official of the FBIH Association of Employers, said he sees a big decline in the quality of graduates.
'A pre-war graduate of mechanical engineering with a grade of B was really worth that grade. Today, those with that grade are hardly worth a D.'
'Connecting Education and the Needs of the Economy in Bosnia and Herzegovina' a study done in December for entity-level education and business officials found that BiH lacks clear economic guidelines. There may be no connections between universities and businesses men, but even if there were, there was no information to share.
The Sarajevo School of Economics and the Tuzla School of Mechanical Engineering are making efforts to upgrade teaching and to better link with the market.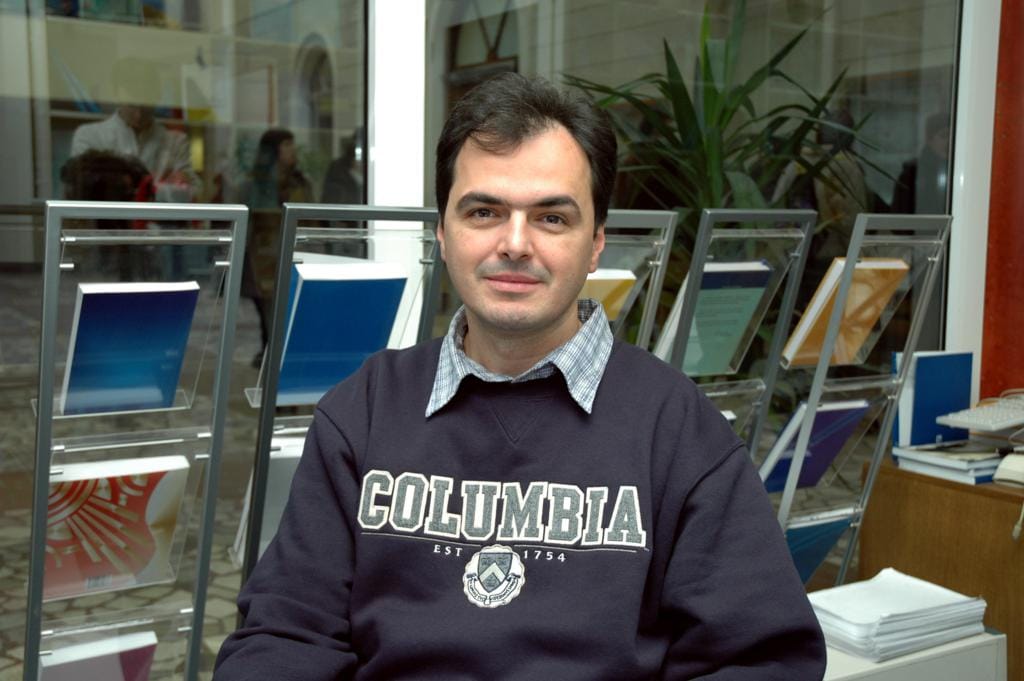 Professor Nenad Brkić, vice-dean for teaching at Sarajevo School of Economics, said the school was the first in BiH to install computers where students could register for exams online and to put in a student services department. The school has also invested heavily in computerized classrooms, a library, projection systems and air-conditioning.
The Tuzla school, Tufekčić said, has constructed a factory of automobile industry spare parts in Gradačac that employs 52 newly graduated engineers. Similar projects that would employ 40 more graduates are underway in Brčko, and Kalesija.