A dozen years later mining engineer Fadil Budnjo remembers the sticky nights during the summer of 1993 when he helped to hack out a tunnel underneath the Sarajevo airport as floodlights swirled aboveground.
The circling beams would sweep over a crouched figure midway through a wild sprint over the runway away from a besieged city and freeze. And then the firing would begin. Some 250 people were killed trying to cross the airport into free territory.
'Cries, sobbing' the engineer, now 53, recounts the details, 'people falling under the bullets of machine guns, children, terrible…"
The lights and those cries spurred Budnjo and his crew from the Miljevina mine near Foča to dig harder and faster. Some 200 people in all worked for four months with spikes and spades by gasoline lanterns to finish a 750-meter pathway 7 meters under the enemy line that choked the city. Through the claustrophobic passageway that linked Dobrinja to Butmir, people could finally get out to find ammunition, medicine, flour, sugar and oil.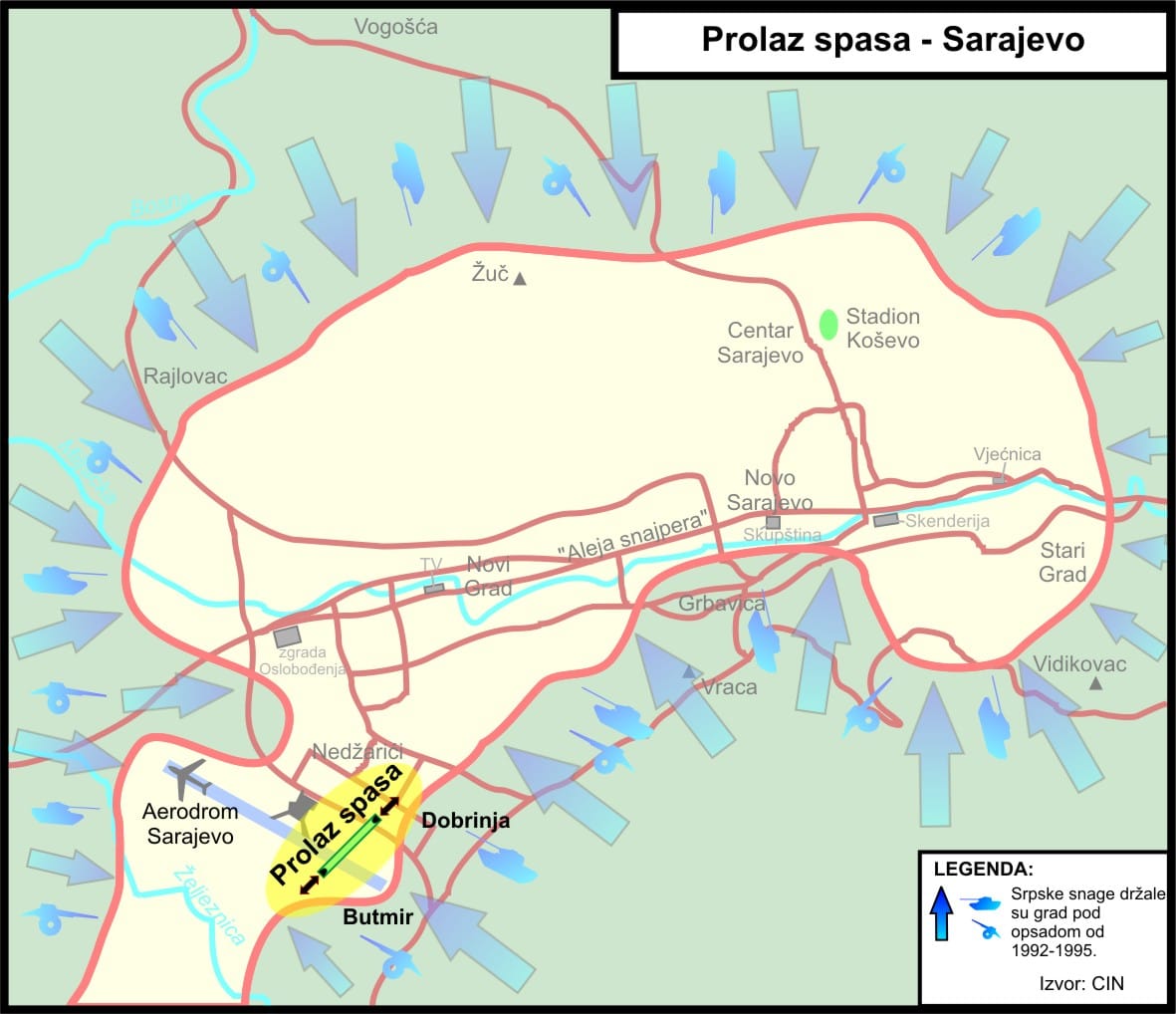 It operated for 1,450 days, serving thousands who waited in long lines in the dark to go underground, bumping their heads on low wooden beams, splashing through water and mud on many days and shutting down only when the roads into Sarajevo opened again at the war wound down.
Since then, while most people have forgotten about Tunnel D-B, it has evolved into an odd pilgrimage point for thousands of foreigners, ex-soldiers, celebrities and tourists eager to learn more about the war and the siege of Sarajevo that captivated so many around the world. Instead of embracing this place of intriguing history, officials and others seem a bit embarrassed by it.
As Bosnia and Herzegovina tries to put the war behind and patch together new relationships among Bosniaks, Serbs and Croats, the tunnel is an uncomfortable reminder. The Center for Investigative Reporting in Sarajevo (CIN) reported in articles earlier this year that preservation of BiH's multi-cultural heritage have suffered in the aftermath of war.
In the case of the tunnel, it was rejected for listing as a BiH national heritage site. Officials have not so much as paved the road leading up to it. The city's tourist brochures and website don't mention it, maps do not mark its location and no signs except for a hand printed "Tunel" 500 meters away from it point it out.
Still, the tunnel has emerged as the city's leading tourist attraction. Judges, generals, actors, ambassadors who come to town ask about it. Foreigners hire cab drivers, many of them reluctant, to help them search for it.
There is not much to see any longer.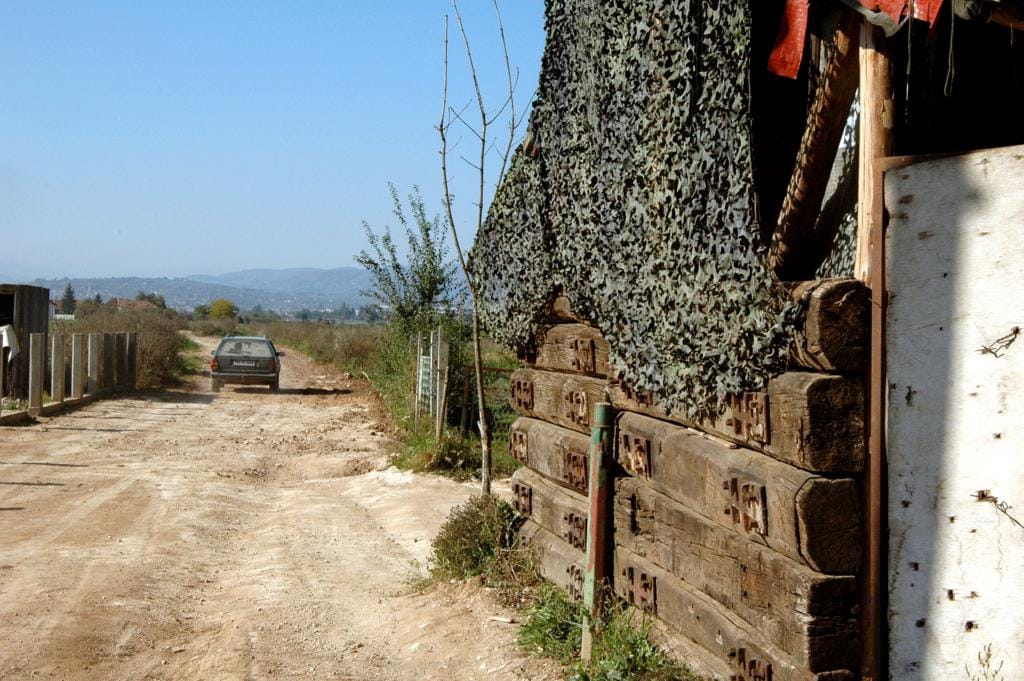 The passage of years, the vibration of hundreds of plane landings have collapsed all but about 25 meters of the tunnel. A decade of rain and snow has rotted the supports and as the city has grown, the dirt road leading to the entrance has been rubbed out.
Visitors still come away inspired. Historical locales like the tunnel – including Anne Frank's hideout in Amsterdam and Check Point Charlie in Berlin — where humans have died resisting oppression explain some of the attraction. Another reason is the Kolar family which turned their home over to the BiH army to become an entranceway to the tunnel and has since preserved the site in the face of official indifference.
Officials do agree it is a shame that foreigners seem to care about the tunnel more than local residents but they say it would be a problem to turn it into an official national memorial. There are jurisdictional questions about who is charge. More challenging, while Bosniaks may regard it as an important cultural and historical place, Croats and Serbs, even some who used to live in Sarajevo, do not have the same regard for the tunnel.
Derviša Kovač, an advisor to the head of culture in the municipality of Ilidža where the tunnel entrance is located, said something should have been done about the tunnel over the past decade and if it were up to him he would have taken better care of it. But the canton of Sarajevo, not Ilidža has jurisdiction, he said, and canton officials have always been most concerned about downtown.
In 2000, the cantonal parliament put the tunnel under the care of the Sarajevo Cantonal Fund for Heritage Protection.
The fund's executive director Munib Buljina agrees that more could have been done to protect the tunnel so that reconstructing it and opening a museum about the siege could have happened sooner. He suggested that journalists are partly to blame. They never pressed for this.
'All of us together should be dissatisfied, starting with citizens, journalists and the authorities who have not done enough' said Bunjina. He added that lack of money was also a problem, though he was unable to say exactly how much would be needed to preserve the tunnel as a historical site.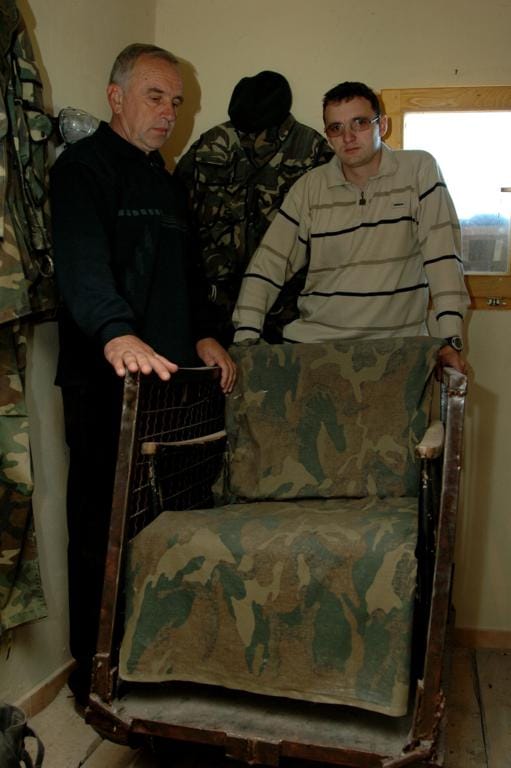 Lack of money and jurisdiction were no problems for the Kolars who got back their house after the war. Soon after, they began collecting tools, army uniforms rations, gurneys, bullet shells and grenade remnants. They saw all this as part of their family scrapbook, artifacts to show descendants their role in history. They managed to care for the first 25 meters of the tunnel leading out of their garage too.
In 1993 when the army showed up asking to build a tunnel starting in their home, Bajro Kolar did not object. With people starving and dying, the army's requests for just about anything were rarely denied.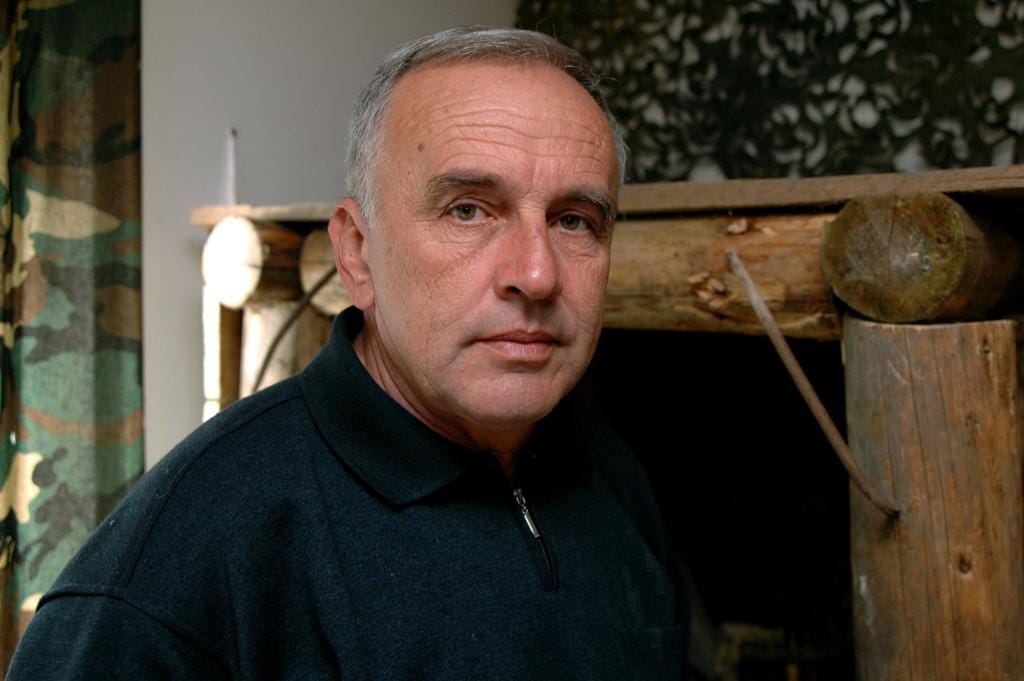 'I told them to take everything you need and do what needs to be done' he said.
And he said he saw his duty just as clearly after the war.
'We've done what we could to save the tunnel for the sake of us and of people who lost their lives defending the city, not to be forgotten.'
Gradually the family began letting outsiders, including international peacekeepers, into the house to see the tunnel and their souvenirs. For two years they let in anyone who wanted to come, whenever they turned up and every day of the year.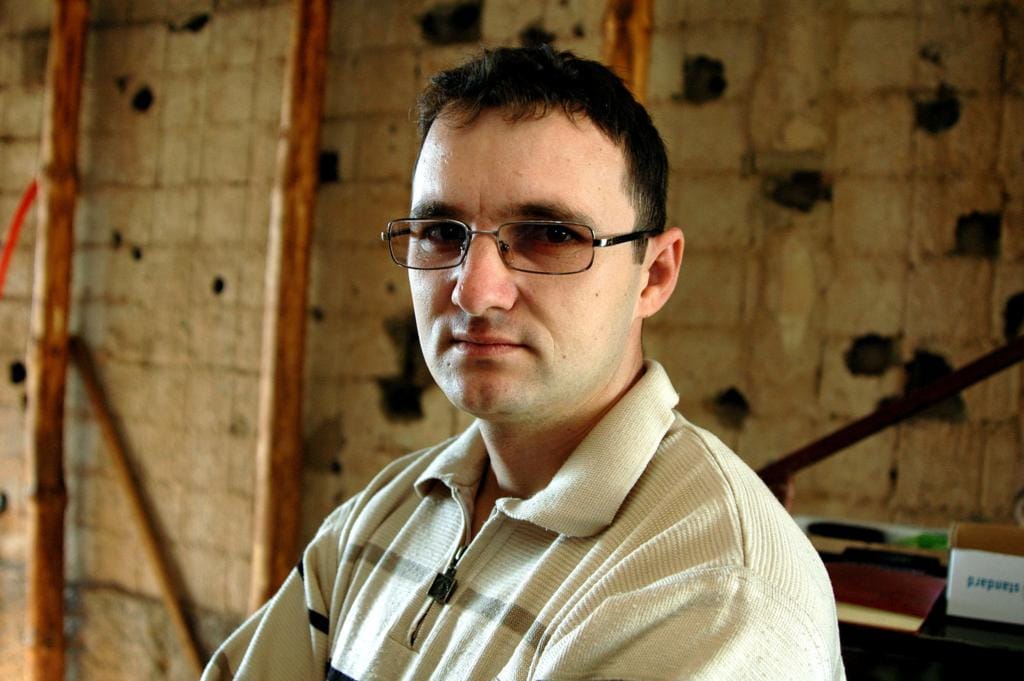 As the numbers increased and with Kolar out of his job as a factory technician anyway, he and his son Edis began charging adults a 5 KM admission.
'We never charge children. They should visit a tunnel to see what their parents have endured' said Edis Kolar, who was a teen-ager when the war began.
'There are days when 200 people might turn up, although on average 50 or 60 a day visit' said Edis Kolar. Tourism officials in Sarajevo confirm that number.
Tim Clancy, an American who has lived in BiH since 1993, included a rave review of the Kolars' museum in a new Bradt travel guide on the country he recently co-authored.
As a staffer for an Austrian humanitarian organization, he went through the tunnel during the war, transporting food and medical supplies.
'The tunnel' he said, 'is a monument to the power of the human spirit and should be visited by every American and European. It is one thing to watch it on TV and completely different one to go and see for yourself how difficult it was to be living in Sarajevo at the time.'
Clancy said he thinks the tunnel should be turned into an official museum, heavily promoted and supported.
Zoran Bibanović, president of the association of tourism agencies in BiH, acknowledges that tourists are inquiring in association agencies how to get to the tunnel, but he said it is risky recommending a visit to facilities run by amateurs where quality cannot be assured.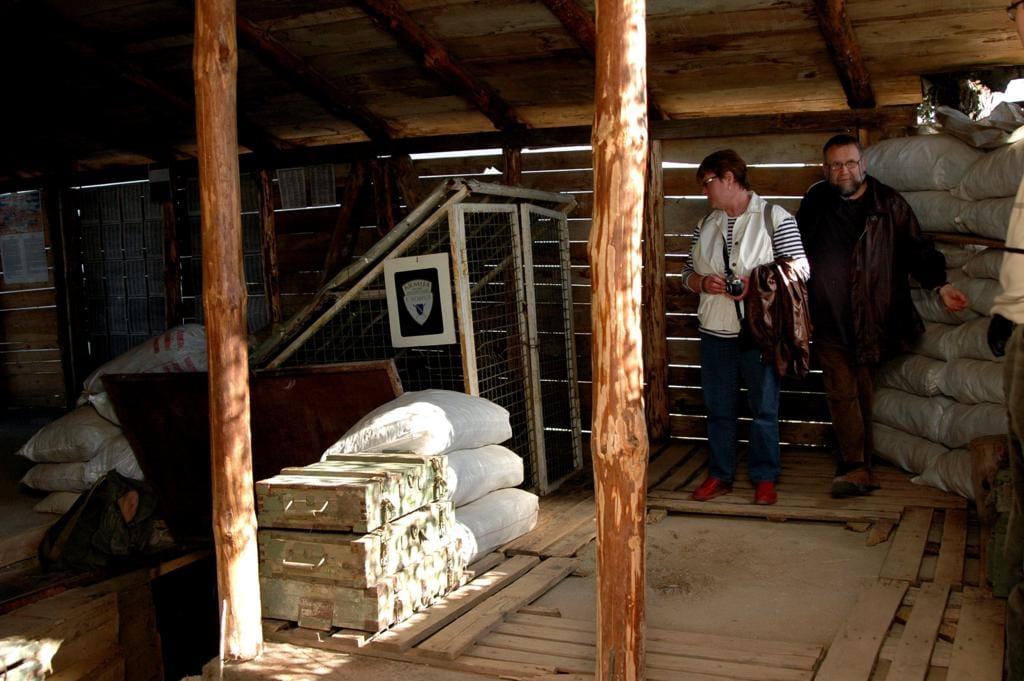 'It is not clear who manages it' he said, or 'who gets admission fees, what are the working hours. Imagine now that you take a tourist there only to find the door locked.' He would like to see the museum made part of a Sarajevo network of museums.
Buljina of the Sarajevo Heritage Fund agreed.
'Let me be frank: Kolar is not a solution.'
Ideally while they might staff the museum, its management should be in the hands of professionals.
The Kolars said they have never received an offer to sell or lease the land or their museum. They said they would not stand in the way of any effort to transform their family project into a professionally or state-run facility.
Three years ago the Cantonal Fund for Heritage Protection that Buljina heads, developed a blueprint for a memorial museum of the siege of Sarajevo at the tunnel site.
It calls for making the entire length of the tunnel passable for tourists. At the entrance and exits, new buildings would display war-time artifacts and a parking lot, paved road and green areas would be added. But no money has been budgeted for any of this. And no one has talked to airport officials about the idea either.
"I have really never heard of such an initiative," said Mahmut Cico, advisor for civil aviation at the airport.
Any work done would have to be reviewed by the agencies in charge of maintaining safety standards, he said.
Even if financial, jurisdictional and security issues are dealt with, ethnic considerations stand in the way of getting the tunnel declared a BiH monument of national importance.
For Alma Gaši, 50, the tunnel will always be the place that gave her a will to go on living after her only son died during the siege at age 23. In the winter of 1994 she had to get food.
"We had been eating for months some green stuff, leaves that tasted so bitter. The winter arrived and I had to go and fetch some real food," said Alma.
From Zenica loaded down with two rucksacks, one on the front and other on her back, she walked through a half-meter of snow over Igman Mountain to get back to the tunnel and to Sarajevo.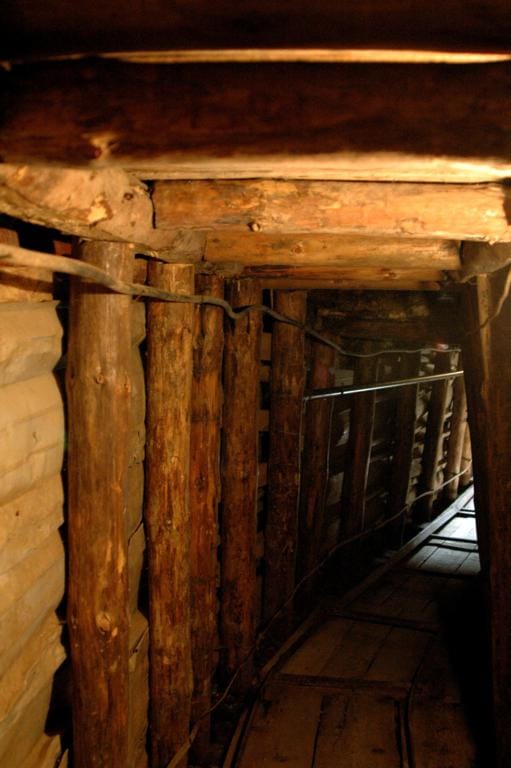 "It seemed to me that the tunnel would never end," she said. "It took us an hour to go through it." To this day she cannot believe how much food she managed to carry back.
"When I arrived in front of my apartment building I fell down," she said. "I was not able to make one step more, but I thought that there was an exit out of town. That gave me peace. The tunnel should never be forgotten."
In contrast, the tunnel signifies little for citizens of the city like 44-year old Dragica Perić who left Sarajevo in 1992 with her husband and her 1-year old and never came back. She recalls happy prewar times in Sarajevo, but makes her home now in Brčko in northeast Bosnia.
"I really don't feel anything for the tunnel, but if it means something for somebody I've got nothing against it," she said. If she comes to visit Sarajevo she will visit the tunnel because she has a respect for things that are important to the other ethnic groups that share her country.
In 2003, Ilidža officials petitioned the State Commission for National Heritage Protection to declare the tunnel a national treasure. Despite being more recognizable around the world than the other 230 projects, the tunnel was rejected.
Commissioners found no conclusive information proving its "exquisite artistic and aesthetic value, symbolic value, uniqueness or it being a representative" piece of cultural heritage. They also found that the tunnel didn't meet its "time reference" requirements because it was not built before 1960.
That was not an unpopular decision in a country where few monuments are viewed by all citizens as theirs.
Professor Miodrag Živanović, a sociologist from the University of Banja Luka, thinks that declaring of tunnel a national heritage would cause unwarranted polarization. It's an idea that might work in 15 to 20 years. Slavo Kukić of the University of Mostar agreed that declaring the tunnel a national heritage site would send a clear message to Bosnian Croats and Serbs that this is a country only for Bosniaks.
"Such a decision today would be against the country and its citizens," said Kukić.
Professor Hidajet Repovac, a culture sociologist from the University of Sarajevo, who used the tunnel to get out of the surrounded city and visit Croatia where his teen-aged son and daughter lived out the war, thinks otherwise.
"The tunnel," he said, has only one entrance and exit. All were allowed to go through it regardless of who they were, and they did go through it."