The Tuzla Canton Prosecutor's Office pressed charges against Sead Žilo, director of the "Windsor group" from Zavidovići. He is charged with deceiving at least nine people and firms for BAM 153,000 in money, goods, and services from April 2019 to October 2020. The Tuzla Municipal Court has confirmed the indictment, so the trial is set to begin soon.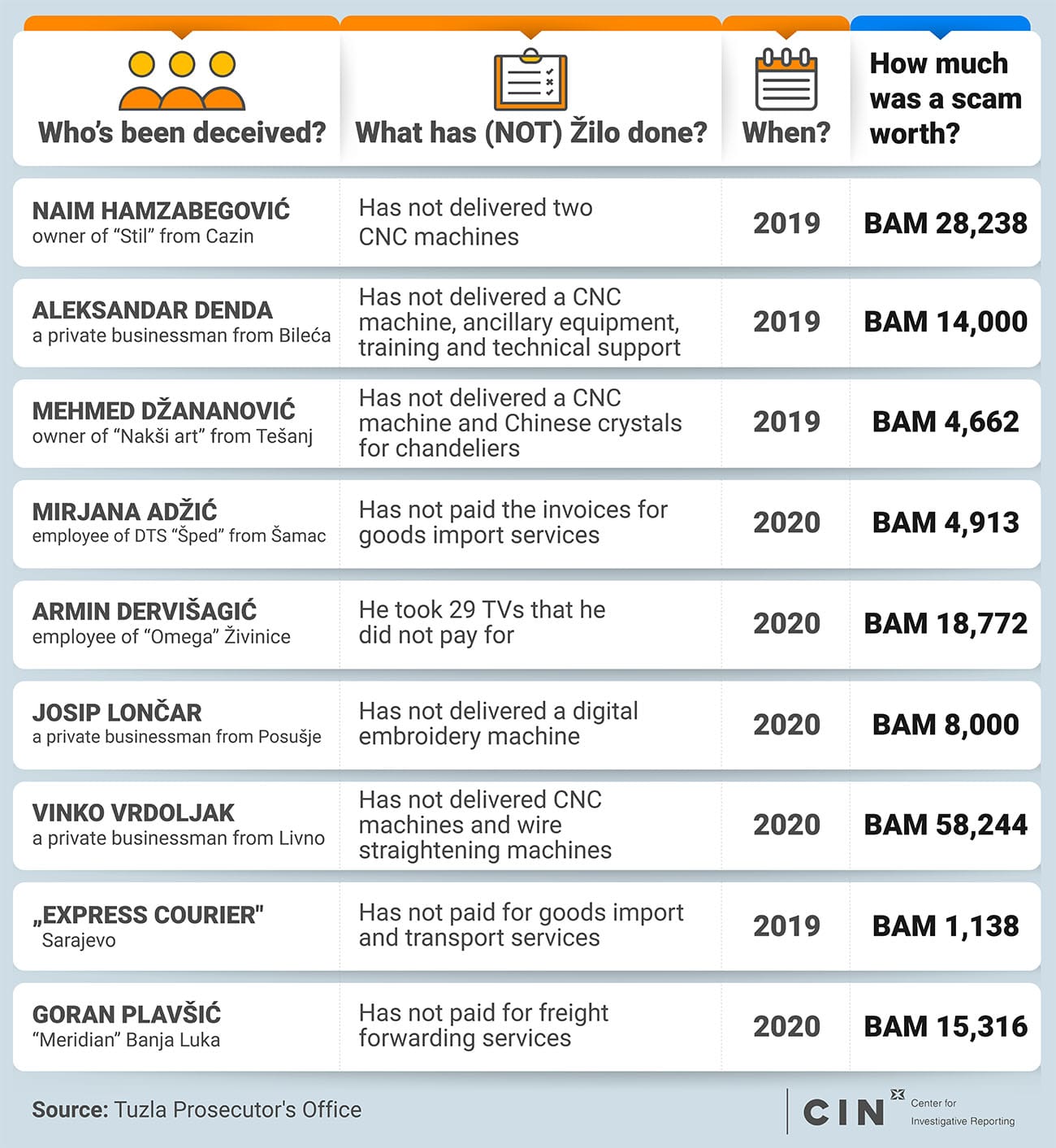 Žilo lured his victims through Internet ads offering for sale CNC and other working machines. He's been promising the goods delivery, signing contracts, and collecting on the agreed deals but never delivered any goods or paid any of the received services.
Žilo, as a representative of the "Windsor group", made false promises persuading these people to close deals with him only to ultimately con them, said the indictment.
All the injured parties were deceived in a similar way: he'd collect money for the promised goods and disappear. When called, he would claim to be busy, on a business trip abroad, or to have a death in the family. Some even received copies of completed payment orders from him via cellphone, which have never been effectuated.
Sead Žilo has been arrested and is awaiting trial in the custody of the Tuzla Penitentiary. The Cantonal Prosecutor's Office will ask the Court to ban him from running the firms for five years after the verdict becomes final.
At the end of December last year CIN published a story of the carrier criminal and former convict Sead Žilo, who's been convicted of fraud and embezzlements at least eight times in Bosnia and Herzegovina and Croatia. He damaged individuals and companies for a little over BAM 260,000, mostly by offering them services and goods that he never delivered.
With four final convictions, he spent three and a half years in prison. He was twice sentenced to a suspended sentence and expelled from Croatia, and the two sentences of 6 and 12 months from 2019 he converted into a fine of BAM 54,500.
He used the so purchased freedom for new swindles, for which he is now awaiting a new trial.