In the Northeast Bosnia villages of Popovi and Amajlije, cattle are smuggled across the nearby border from Serbia two or three times a week, according to Radiša Samardžija, chief of staff for the director of the State Border Service (DGS).
About 250 cattle have been captured in the past six months in this area, according to DGS rangers from Bijeljina interviewed along the banks of the Drina River.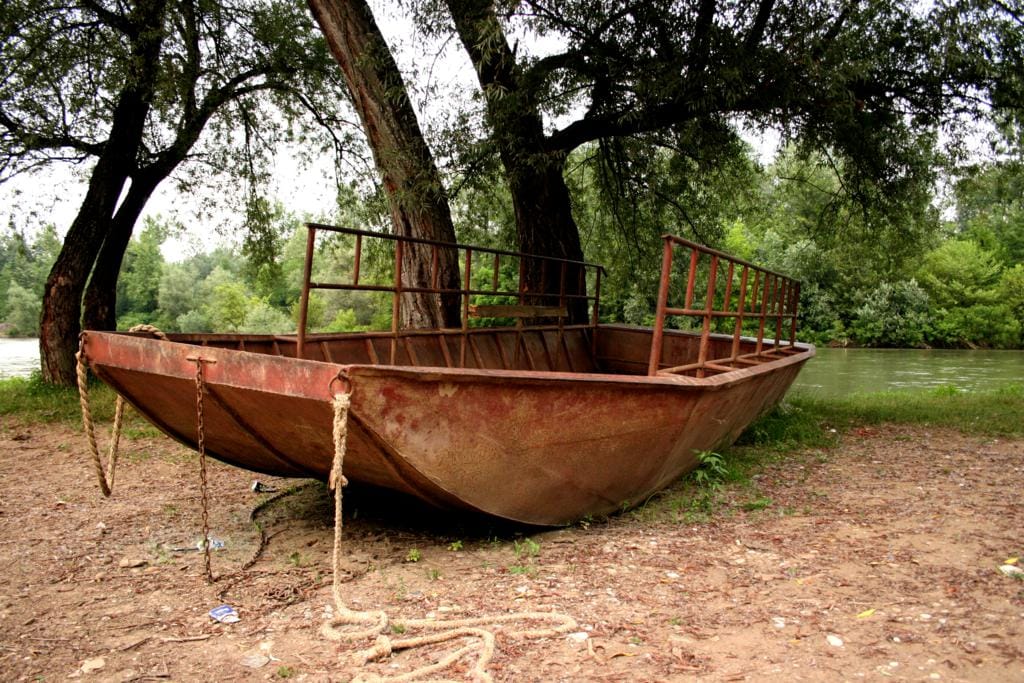 Three of these rangers with one car are responsible for watching 20 kilometers of the 600-kilometer border with Serbia and Montenegro.
When first asked, the rangers said it was no longer possible to smuggle livestock from Serbia. However, that changed after reporters for the Center for Investigative Reporting in Sarajevo (CIN) this month found signs that wooden boats had been dragged up onto the Bosnian shore, along with fresh human footprints and animal tracks. Rangers then said it was not uncommon to run into smugglers, and when they do, the rangers say they often put up a fight.
Smugglers raise the risk of spreading animal diseases, hurt local farmers by lowering prices and rob all countries of needed customs fees.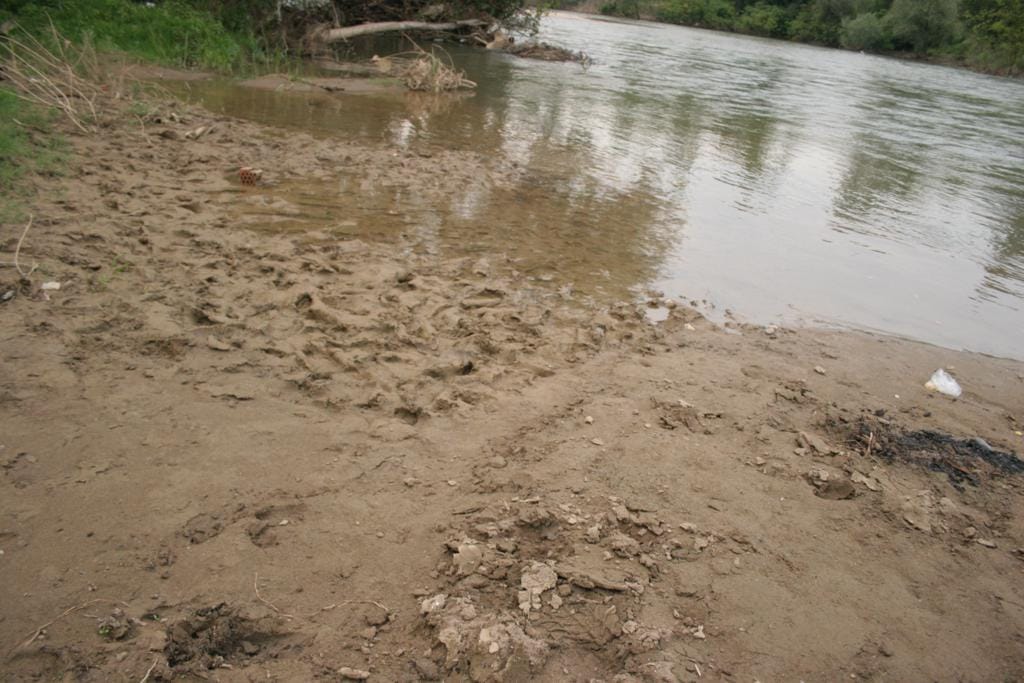 However, local officials seem powerless to stop the trade.
In one recent smuggling case that got official attention, the Bijeljina station of DGS filed two criminal complaints in 2004 against Nikola (Drago) Matić from Popovi. The Bijeljina County Prosecutor's Office confirmed that Matić was sentenced to two years probation for a first violation, with six months prison time to serve if there was a second offense. He was subsequently fined for a second offense. Court officials had no details on the amount of the fine, whether Matić paid it or whether he went to prison.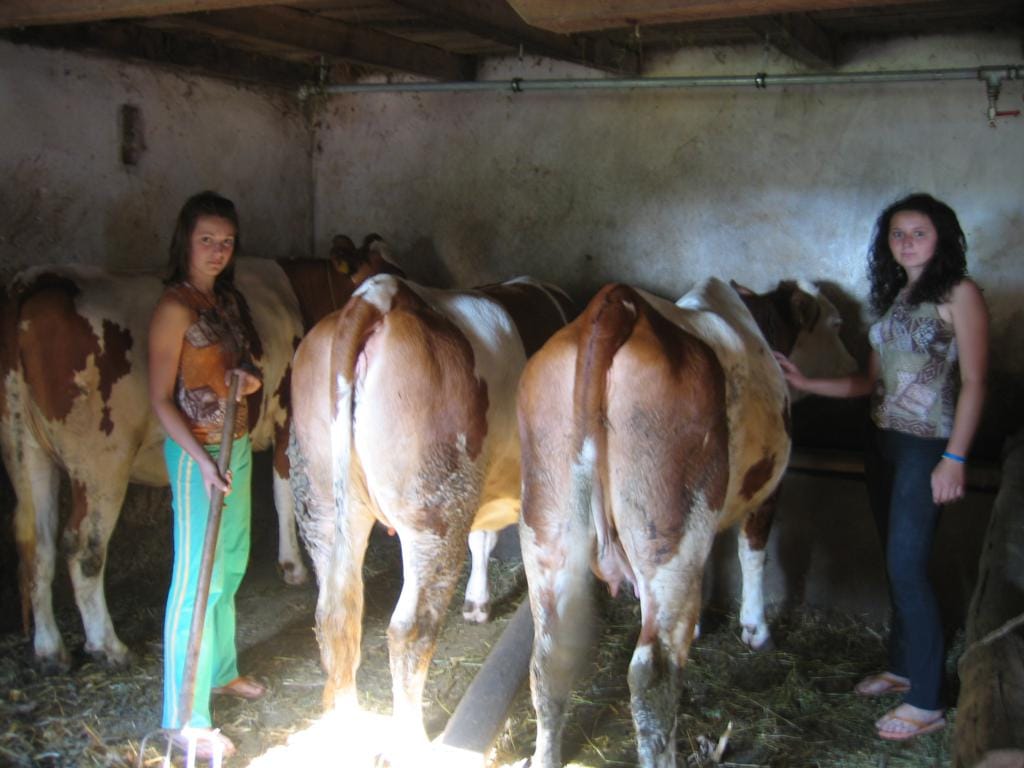 Attempts to interview Matić at his spacious house near the Serbian border were unsuccessful. 'If you keep harassing me, I will turn to international institutions for help' a woman who identified herself as his wife told reporters. 'We're trying to make ends meet. Nikola doesn't talk about it. Goodbye and stop harassing me.'
DGS skeeping records in 2002.ays it has confiscated 2,000 head of cattle since they started keeping records in 2002. These are turned over to BiH tax officials who oversee examination and sale of the animals.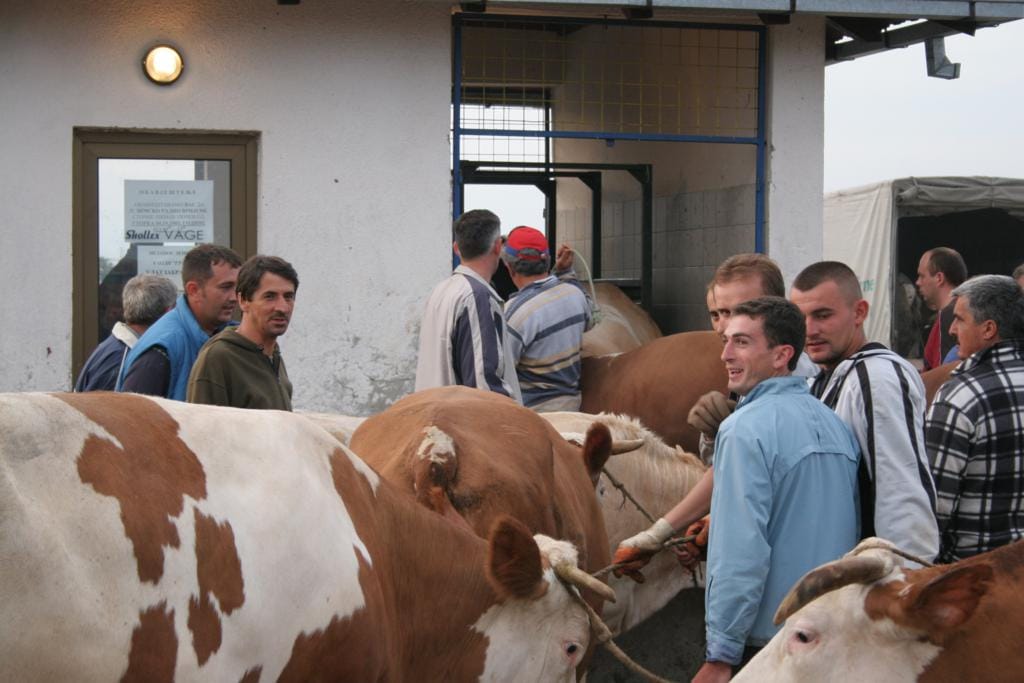 BiH is a big meat importer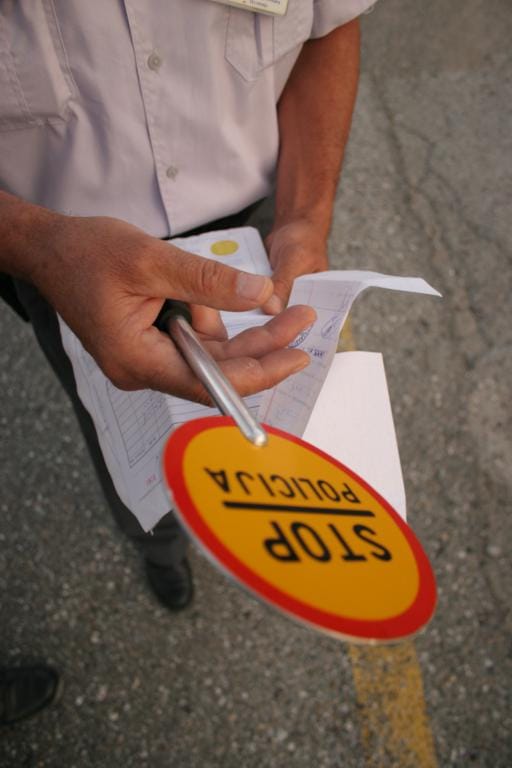 That is small compared to the more than 91,100 head of cattle legally imported into BiH in 2005, however. (BiH authorities keep import records in kilograms rather than head of cattle. CIN derived this figure using median weights for various types of cattle supplied by SVO.)
Legal importers must pay to have their cattle inspected and they pay custom duties that amount to 5 percent of the value of their shipments plus .50 KM per kilogram.
In addition, the average price for one head of cattle is about 800 KM in Serbia and 1,000 KM in BiH. That difference, which is influenced by the fluctuating price of meat and whether the deals are made in KM or euros, determines smugglers' profits.
Smuggling not only means BiH loses the import revenues, it means lower cattle prices for local farmers because it puts extra supply on the market. It also increases the chances of bringing disease to local herds.
'The state can and must protect the farmers' said Srećko Đokić, a farmer supporting a household of eight from the village of Crnojevo near Bijeljina. 'One imported sick animal can trigger an outbreak and infect a number of people.'
Brucellosis (an animal bacterial disease that can spread to humans through milk or animal urine) and Q fever (another bacterial disease that can cause high fevers) have hit Srednjebosanski Canton.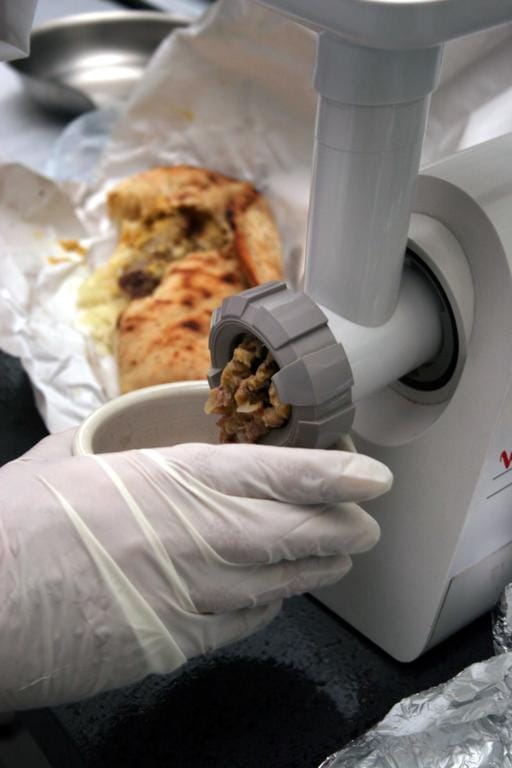 Doctor Snježana Mehanić at the Koševo Clinic for Infectious Diseases in Sarajevo said three brucellosis patients from Srednjebosanski were in her ward in early August. Hasan Hrnjić, a veterinary inspector from Travnik, said brucellosis was still raging through the Vlašić plateau.
Bosnia needs to import cattle because larger farms have not recovered from the war, and small farmers can't make enough profit to increase their herds. Jozo Bagarić, director of the State Veterinary Office, said his agency is taking a census of cattle that he expects to be completed by the end of the year and to show a count of about 400,000.
The routes smugglers take
The most popular spots for cattle smugglers are along the border with Croatia near Imotski, where there are multiple roads and paths, and at narrow sections of the Drina along the border with Serbia.
Bosnian rangers say they cannot seal the border day and night. They wish they had night goggles to see the wooden boats smugglers use. Powered by outboard motors or sometimes simply poled across the Drina, they can hold up to 10 cattle.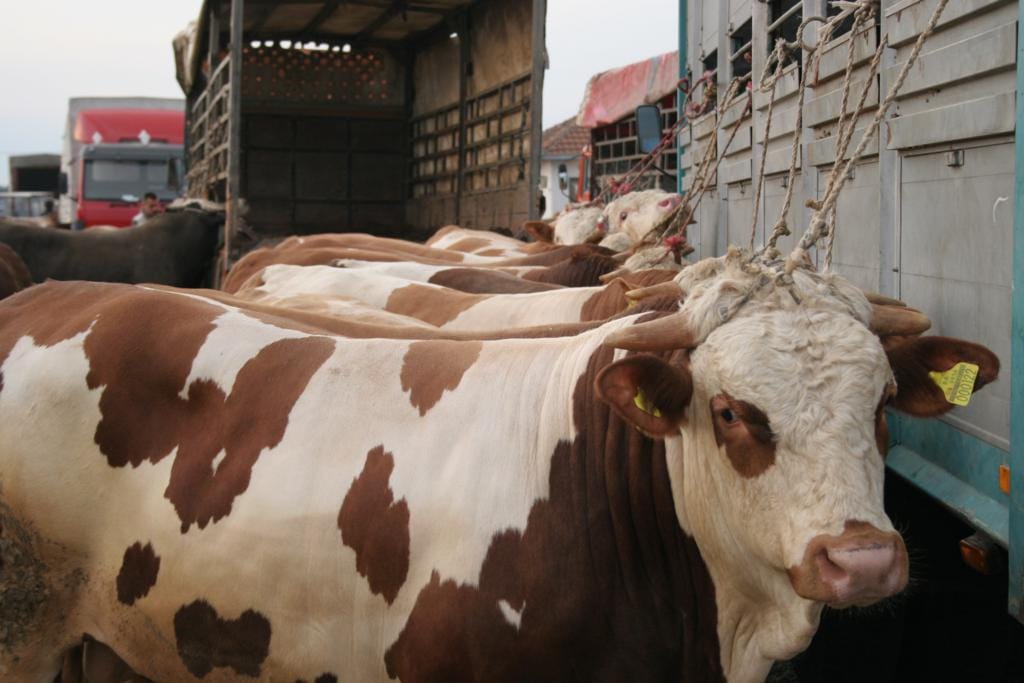 Ear tagging of cattle was touted as a way to stop illegal imports. The yellow tags stuck in each animal's ears help track its place of origin and health. But despite a public relations campaign developed by the SVO, the rangers say many local farmers claim they know nothing about it.
Marko Tadić, director of the SVO until 2003, said the border near Imotski is especially porous. He said cattle are being led through the meadows and forests with the blessing of customs officials, police and DGS. 'Smugglers have their people in DGS who make it possible' said Tadić.
Vlado Ćorluka, supervisor of the DGS Imotski station and a ranger for 25 years, vehemently denies any collaboration between his men and smugglers. 'No way that they are connected with DGS' said Ćorluka.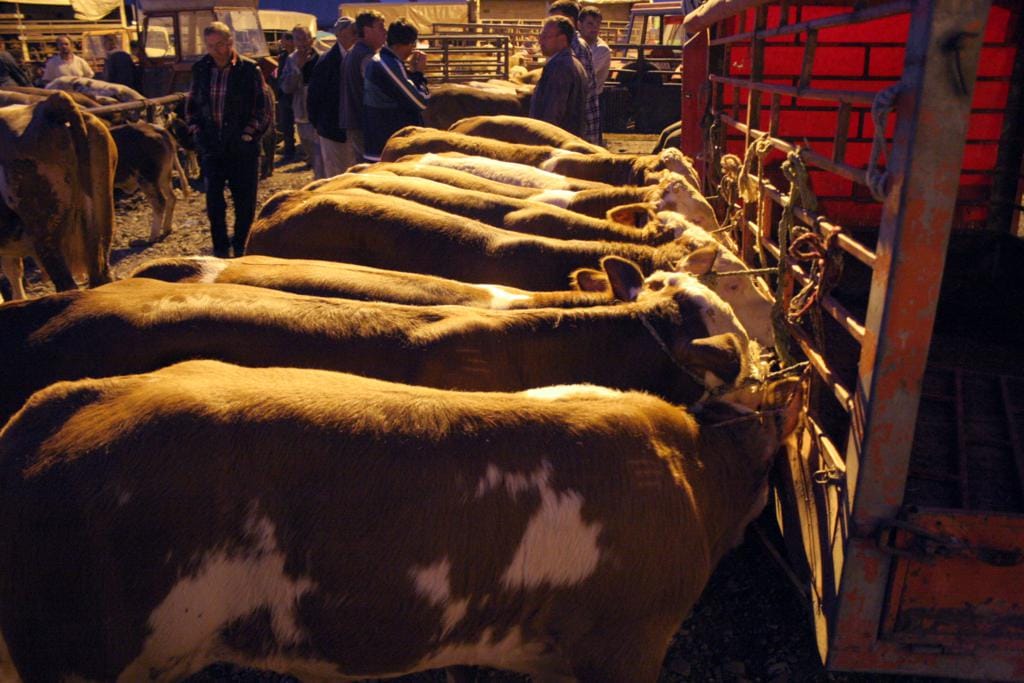 Ranger Ivica Boban, who has worked at the Gorica border crossing near Imotski for 10 years, acknowledges there is smuggling. He says the 40-kilometer border his unit patrols has about 30 local roads that smugglers might use.
Mato Brstilo, director of the Veterinary Office at the Croatian Ministry of Agriculture, Water Management and Forestry, agrees with Boban.
'It is difficult to control the whole length of the border between two countries with so many possible illegal crossings' he said. Cows move illegally in both directions, he said.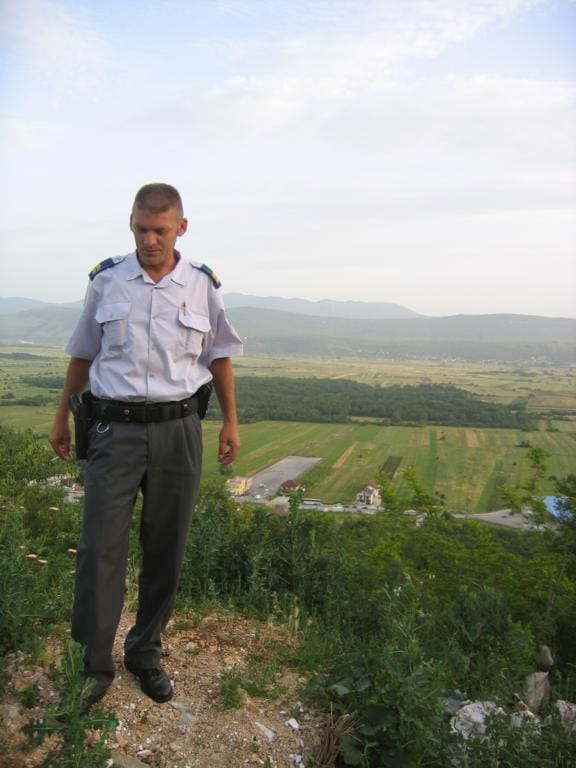 Boban said smugglers see how many ranger vehicles are parked and can figure out how many other vehicles are out looking for them. Boban says his only equipment is an old pair of binoculars from the former Yugoslav army.
Residents of Amajlija, which has a notorious reputation for smuggling, refused interviews. But Đokić, who lives in a neighboring village, said smugglers in Amajlija are well-connected and the illegal transport of cattle takes place late at night.
'We don't have adequate equipment to follow it' said Samardžija, the chief of staff.
Steps at the border to stop smugglers
According to regulations, every head of livestock has to be registered at a veterinary station and needs to have two ear tags that match its passport number and transport documents. Livestock also must have a health certificate and data on the seller and buyer. Tagging allows countries to follow the movement of animals, which is critical for stopping epidemics and assuring healthy livestock.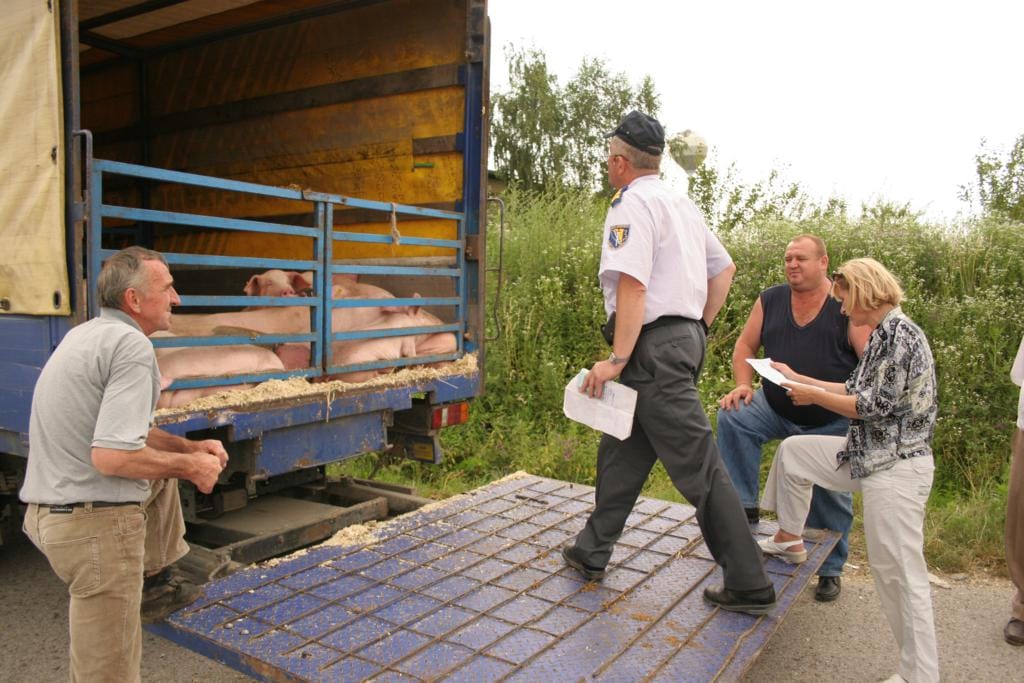 'If livestock doesn't have all necessary paperwork, we treat it as illegal' said Brčko station ranger Ramiz Ahmetović.
His unit went out on four major anti-smuggling patrols last month, but jurisdictional conflicts hindered them.
CIN reporters were present as Ahmetović and his colleagues started a patrol at 5 a.m. near Brezovo Polje, close to Brčko. Eleven trucks carrying livestock to and from the Bijeljina market were checked. Seven out of 11 trucks didn't have all the necessary documents and the rangers deemed their cargo illegal.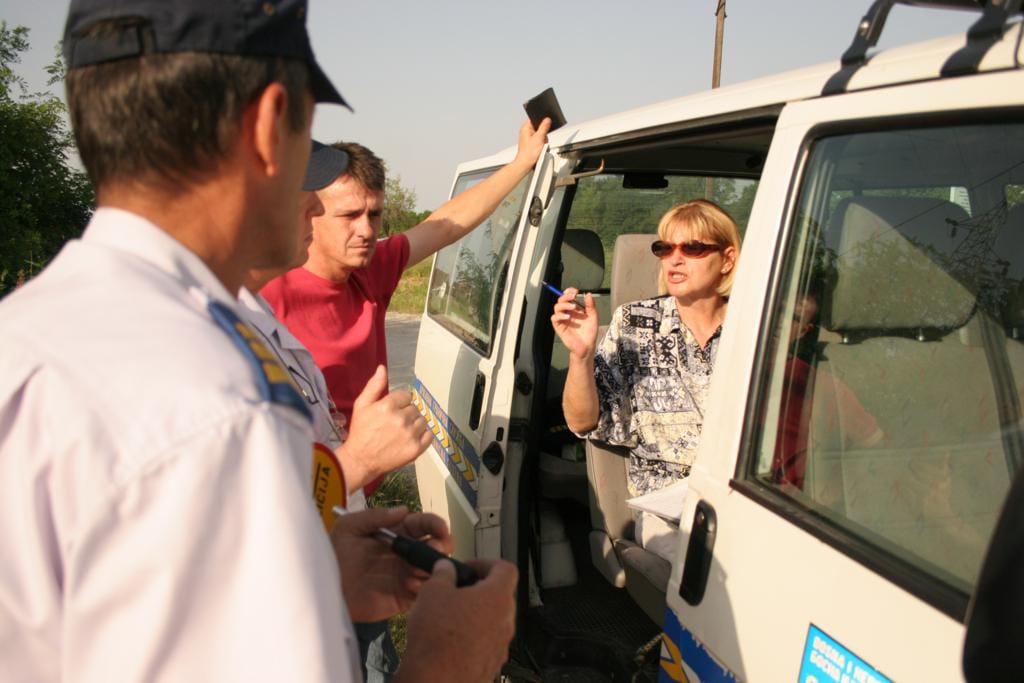 Ahmetović said he was almost positive the livestock was smuggled, but the veterinary inspector on the scene cleared it anyway, and the rangers let the trucks pass. When asked why she approved the shipments, veterinary inspector Ankica Grgić from Brčko told reporters they had no permission to be there and ask her questions. When the reporters said they had received permission from DGS to accompany the rangers, she said: 'I didn't give you permission.'
Rangers and inspectors 'don't know themselves what they're looking for' said Mevludin Smajić, a truck owner and butcher from Brčko. 'That's the real problem.'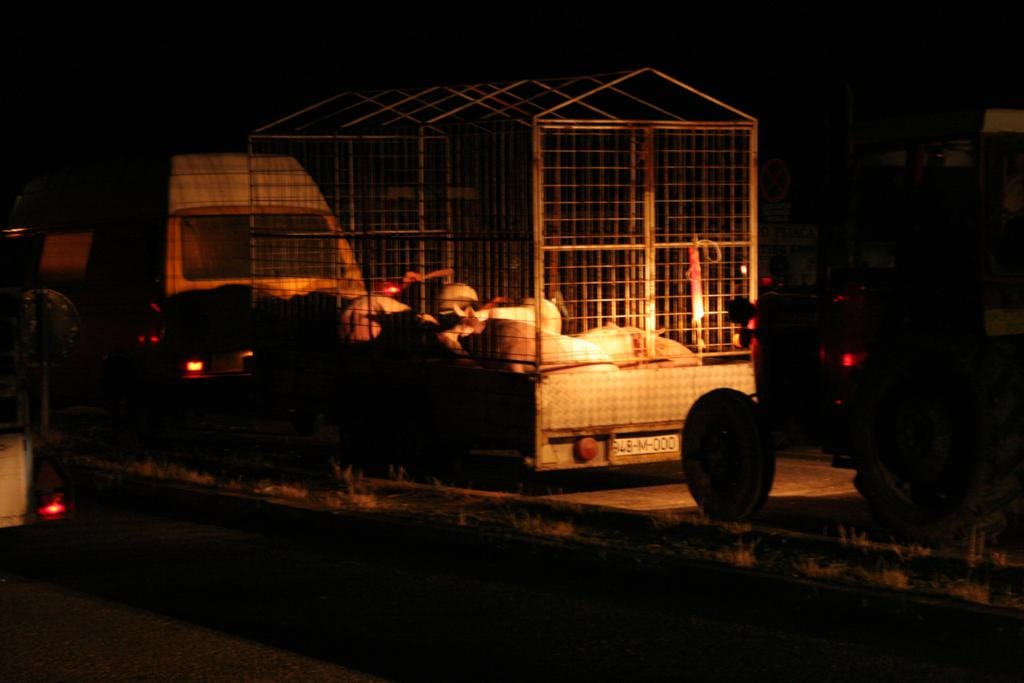 Smajić bought four cows that morning in Bjeljina. It is one of the biggest markets in the area and opens every Tuesday at 2 a.m. In order to get a good spot, cattle traders come to the market at 11 the night before. The early opening is due to the summer heat, which is not good for cattle.
CIN reporters found that not even this major market enforces regulations on tagging and health control.
All the nervous sellers, making plenty of noise, finally made it into the market by around 3 a.m. The livestock for sale was hauled in on trucks, tractors, and cars pulling trailers.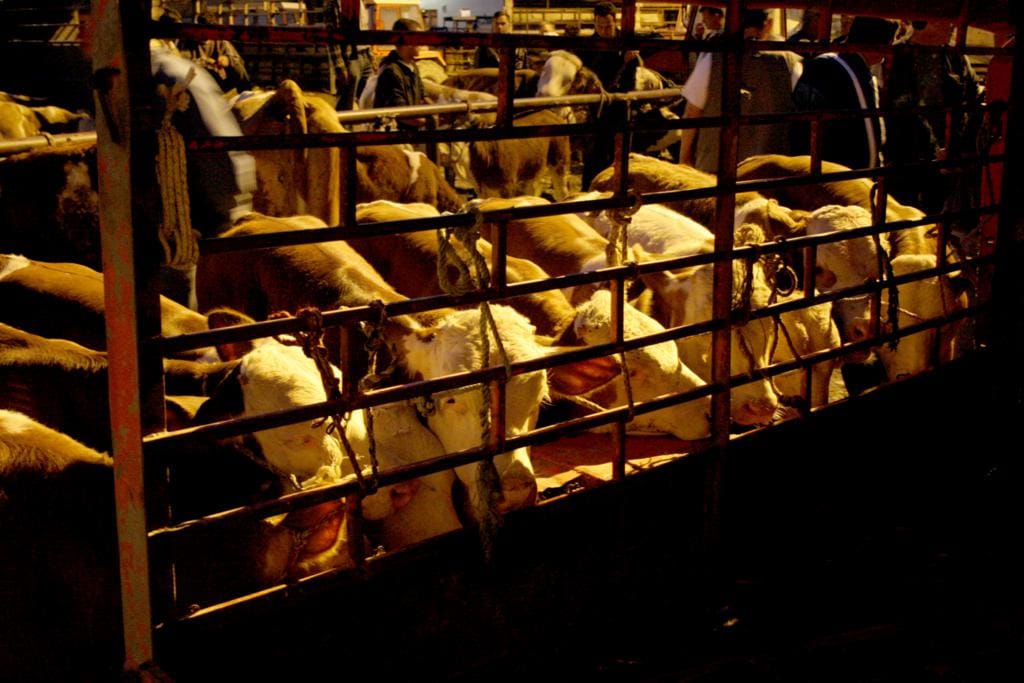 About 200 cows, oxen, sheep, goats and pigs were for sale. Most had no ear tags. A veterinarian, asked why, refused to talk and said that everybody had been bothering him recently and that he was fed up with it.
Cattle traders said livestock is not tagged because veterinarians don't have enough tags. Milkica Marijanović, head of the tagging office in Brčko, said tagging has not gone smoothly since SVO took over. State auditors have complained for three years about SVO mishandling of the operation.
SVO Director Bagarić said, 'It's not a secret at all that we have a problem with tags.' But he said that an organizational glitch by which the tagging agency was set up as part of SVO but with a separate budget has now been fixed.
Smajić, the Brčko butcher, is not so positive. What the veterinary inspectors and border service have come up with, he said, is a mess.