Željko Stanić, a farmer from Prud near Odžaka, recently spent a day collecting the animal carcasses floating across his village. "The water is receding slowly, and the dead animals are already falling apart," he told The Center for Investigative Reporting (CIN). The air reeks of dead flesh.
According to the records from the Federation of Bosnia and Herzegovina (FBiH) Civil Defense Authority, the number of deceased animals in this entity alone exceeds 100,000. Veterinary expert Velija Katica told CIN that an animal's tissue starts decomposing just three minutes after it stops breathing. Within eight hours later the organism falls apart. Bacteria working on breaking down cells are transportable by water and insects, and kilometers away can cause infectious diseases such as anthrax and blackleg that affect humans as well as animals.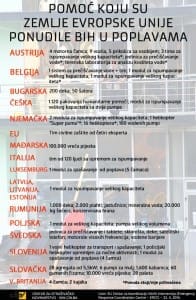 Katica said that is why carcasses should not be left in open space for more than two to three days. Prud residents fear that after a week has passed since the flooding began they are in danger of contamination.
BiH does not have an incineration plant big enough for the clean up, so help has been requested of neighboring Croatia and Serbia. CIN learned from civil defense authorities that between 25 and 30 tons of animal waste was sent to be incinerated in the Serbian town of Inđija.
Veterinaries have warned for years that BiH's lack of incineration facilities was leading to improper destruction of animal carcasses. Katica said that the two incineration plants operating in the Federation now internally cannot even process sheep. "You'd need six hours of incineration to burn one sheep," said Katica.
Miralem Galijašević, director general of the Zenica utility ALBA, said the firm has built an incineration plant with the capacity of two tons of animal waste a day, but it is not functioning because numerous required permits have not been secured. He said that the authorities asked for information about the plant, but then never got back in touch again.
Federation Civil Defense Authority Director Fahrudin Solak said they were doing everything they could to avoid infection and had, so far, been successful. "We have two mobile incineration plants in which we take care of the animal waste. Currently we are readying a third big incineration plant which can handle cattle," said Solak.
At the same time, collected carcasses are being buried. Edin Adilović from the School of Veterinary Sciences in Sarajevo said that burial places should be placed above the floodplain where there is no ground water, something difficult in still-flooded areas of Posavina, the strip of land near the Sava river.
Adilović said even places in BiH not directly hit by floods were endangered because water can transport potentially deadly anthrax spores as far as 100 kilometers away. Anthrax bacteria can survive in soil and animal remnants for decades. Humans can be infected through skin, or by eating contaminated food or breathing in spores. If untreated, it can lead to death.
The floods also increased the risk from bacteria carrying salmonella, Escherichia Coli and Listeria which can lead to gastrointestinal diseases and illnesses such as brucellosis and leptospirosis.
One Catastrophe with Three Names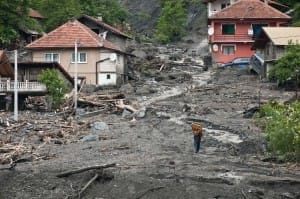 Flooding result when the Bosna, the Vrbas, the Sana and the Sava all rose. At least parts of 25 cities flooded, while Maglaj and Doboj were nearly entirely under water. Torrential rains activated landslides.
BiH did not respond adequately. The government of Brčko District declared a state of emergency on May 14 and put a staff of 24 crisis workers on the job. Mayor Anto Domić said that public companies have to get involved in rescuing people and property and clearing damage.
The FBiH government declared a state of emergency on May 15 and put all of its agencies at the disposal of the Federation Civil Defense Staff. The following day the Republika Srpska (RS) government set up a crisis staff which on May 17 declared a state of emergency on the RS territory.
Even though the floods caused three different governments to declare the state of emergency, the BiH Council of Ministers did not make a state declaration even when FBiH officials asked.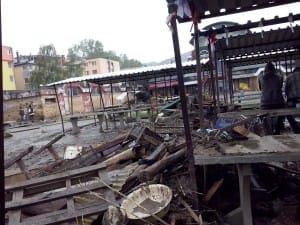 Zlatan Bajramović, professor of Civil Protection at the Faculty of Political Sciences in Sarajevo said that such a declaration would make it easier to cut through the red tape in asking, receiving and co-coordinating international assistance.
Bajramović said that the declarations of the entity governments were not the equivalent of a state declaration. "There has to be a person who would back this decision and who would put his signature under it, because that would cause certain consequences, so it often happens that those who are part of the government are not easily venturing to sign such a document, because then they have to take up responsibility and reimburse the damages, but also increase the money paid for the damages," he said.
The Council of Ministers did order all ministries and agencies to undertake "necessary measures for functioning under extraordinary circumstances caused by the floods." The Ministry of Foreign Affairs will coordinate activities with Croatia and Serbia in getting aid from the European Union and other international agencies.
In many parts of the country piles of garbage and waste remained after the water subsided. Some places started disinfection, deratization and extermination. Help in the form of food, drugs, clothes and personal hygiene products is necessary.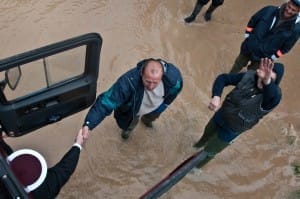 Entity governments helped themselves to buffer stock reserves to make additional stock of fuel and food available.
According to the official records, 21 people died in the floods. Material damages are still being assessed and estimates are not expected until next month. FBiH Prime Minister Nermin Nikšić and RS President Milorad Dodik say that damage could be as high as 1 billion KM from loss of houses, farms, agricultural estates, crops, schools, hospitals and other institutions.
In comparison, 2010 floods in BiH did 160 million KM in damage. According to the Official Gazette, from then to date, the governments have allocated less then 1 million KM of budget reserves to repair the damages.
Bajramović said that not enough has been done to prevent floods. "There is little training of population, there is little investment in the resources of protection and evacuation, in the equipment that is to be used. You could now hear that rubber boats were missing, that the equipment which was of primary need was been looked for," said Bajramović.
In its 2010 investigation, The Center for Security Studies warned of a complicated system of civil defense that could not adequately respond to natural disasters. The civil defense departments at the municipality and canton level lack equipment, such as sleeping bags, cars with off-road abilities, protective masks and similar.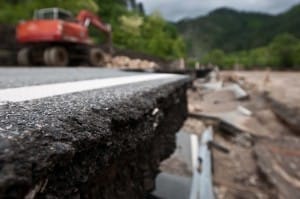 People CIN talked to say that if outside help does not arrive, it was going to be difficult for BiH to repair the damages. So far, 18 European Union countries have offered help. Assistance began arriving in BiH on May 17 and 18, but some of it has not yet been delivered, including units for cleaning water, field labs for analyzing water quality, high capacity pumps and helicopters.
Irina Novakova, a spokeswoman for the European Commission, told CIN that assistance was denied sometimes because there was no need for it; but there were cases when the state accepted assistance, and then it took several days for the paperwork to go through.
According to an RS Government's press release, international humanitarian convoys are often waiting at the borders. The Council of Ministers turned down an initiative from the BiH Indirect Taxation Authority to issue a precedent and let them in without charging levies and taxes and without inspection oversight.
Unlike Serbia and Croatia, BiH will find it harder to obtain money from the European Union's Solidarity Fund because it is neither a member nor a candidate country. In order to apply for the funds, the countries must make a disaster assessment within 10 weeks.