More than a million people in Bosnia and Herzegovina (BiH) use pay-as-you-go services of the public telecommunication company BH Telecom. In other words, to use their cell phones, they buy top-up in the shape of cards or charge electronic credit that the company sells also through various contractors. Before getting their supply of top-ups, firms have to submit guarantees that match the value of the goods. Having sold the minutes, BH Telecom pays them a fee. Thus, the firms collect fees worth more than ten million KM from the public company every year.
According to an investigation by the Center for Investigative Reporting (CIN) in Sarajevo, a Kakanj-based Trafik was not made to adhere to such a procedure. The firm received goods several times over what it gave in guarantees – and never paid for them. Employees of the Zenica division used fictitious transactions and fake paperwork to cover this up for several years until the debt reached 1.2 million KM.
Three persons from the sales department ended up on trial before the Cantonal Court in Zenica: Mugdin Žunić, associate for distribution and promotion, and warehouse operater Vernes Dilaver pleaded guilty. The case against their boss Alma Maglić is still ongoing. She is charged with incitement, abuse of authority and dereliction of duty. Apart from them, another 13 employees were disciplined in this case.
Trafik's owner Taib Šehagić also pleaded guilty and the court ordered him to pay the debt he owed to BH Telecom. Šehagić's firm went into bankruptcy in 2016. He told CIN reporters that he had no money.
The Concentration of Power
Šehagić said that he started cooperating with BH Telecom in 2006. They were looking for distributers to sell top-ups, and he had just opened a firm. "Whoever had a newsstand and whoever had a shop could get a contract", he told a CIN reporter.
Business went well until 2011 when BH Telecom started offering electronic top-up. Šehagić said that his sales of prepaid cards went down and that he was unable to sell all of them, so debts started piling up.
Even though a bank guarantee he handed to BH Telecom in Zenica was several times less than the value of the goods he had been entrusted with, their cooperation continued. The firm was one of the biggest distributors — Zenica Divison sold around 57 million KM worth of goods through Trafik. The company officials say that Trafik received more than 4.5 million in fees.
Then general manager of the Division, Fikret Brdarević, and the head of Economic and Financial Affairs Department, Mugdin Herceg, testified before the court that they became aware of the debt only in the beginning of 2014. Until then, they division was regularly renewing annual distribution contracts with Trafik and accepting it's guarantee worth 100,000 KM. However, Herceg told CIN that his Department did not have access to them, so they could not track Trafik's debts.
Associate for distribution and promotion, Mugdin Žunić, kept the paperwork in the metal safe in the bookkeeping department without being authorized to do this – he should've submitted it with the company's other department.
Žunić did not only work in the distribution business. For nearly ten years he was also the president of the Commission for Inventory of Top-ups, Packages, Vouchers and Phones at BH Telecom's sales shops and at its distributers'. Internal company rules made this concentration of power in one person possible without questioning.
Žunić's colleague from the Commission, Aldin Hadžirašidović, testified in court that the company had not done an inventory of goods at the distributors' end for nearly ten years. This was Žunić's decision. "We have never gone to any shops to conduct inventories because he told us that there was no need".
Hadžirašidović stated that Žunić faxed distributers the balance they were supposed to have, and then they faxed back the same document, albeit signed and stamped.
The Inventory Commission kept at it until the last day of 2013. CIN learned that Žunić faked the balance of goods in the warehouse of Zenica division of BH Telecom – he entered the smaller amount of goods than those that Trafik was actually supplied with.
Hadžirašidović explained that the commission members were counting goods and could not know if the situation in the warehouse was identical to those in the records. Žunić was the one who decided. "He would say (name of) an item, we would count it and he'd say 'OK, it matches,'" said Hadžirašidović, "And we would write this down and this was it".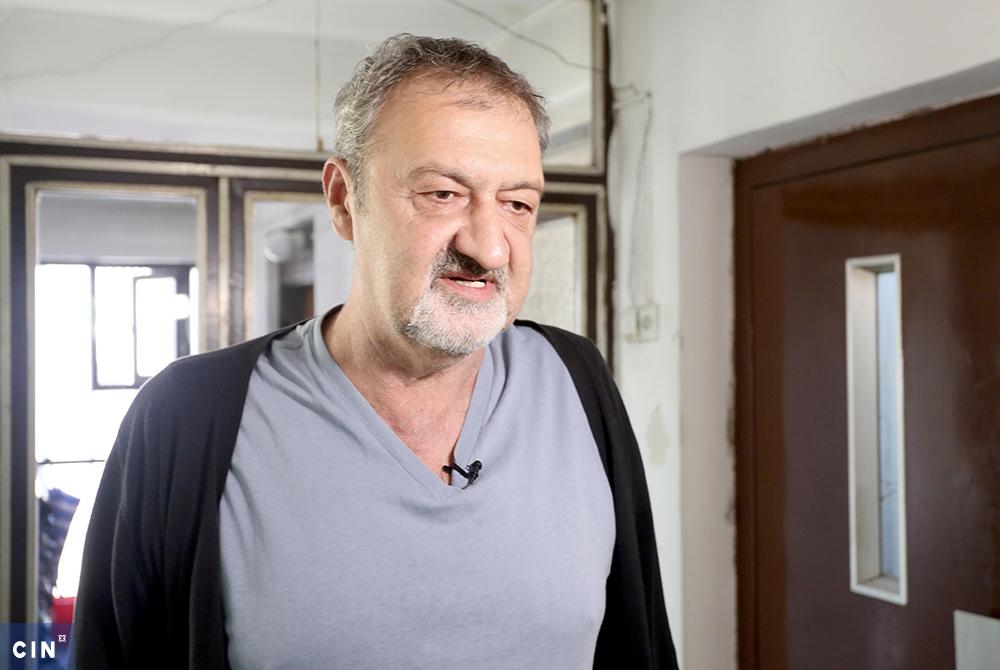 The Beginning of the End
On the day of the inventory, the head of sales department Maglić called up a meeting. It was attended by Žunić, his boss Alem Gagula, warehouse operator Vernes Dilaver and Trafik's owner Taib Šehagić.
Maglić informed them that Trafik's was in debt 250,000 KM and she told Šehagić to pay for it. He said that he did not have money, but he was in negotiations with other distributors about the sale of his top-ups.
On the same day, one of those distributers, a Gradačac Unimedia, paid 105,000 KM to BH Telecom for goods that they had earlier agreed upon. According to the court records, Maglić offered Unimedia bosses to take goods from Trafik instead of BH Telecom, so that the debt of Šehagić's firm could be decreased. She then told the warehouse operator Dilaver to halt the delivery to Unimedia.
"In that moment I thought that she was dealing with the situation related to debt," Gagula told the court. "I did not realize what was going on. Trafik was in debt, someone else was going to pay its debt and BH Telecom would come out unscathed – that was my perception of the situation."
This plan did not work out fully, but Zenica-Doboj Canton Prosecutor's Office used it to charge Maglić with inciting colleagues to commit a crime and trying to transfer Trafik's debt to Unimedia, without her being authorized to do so.
Then Zenica office manager Brdarević did not want to talk to CIN. He told the judge that Trafik's debt was never discussed at staff consultations and that he learned about it nearly a month later.
He set up the Emergency Inventory Commission which established that the debt was much higher than previously thought – it was above one million KM. The commission member Ljerka Karabegović testified that they also found other improper paperwork about delivery of goods over the period of three years.
"When we calculated this into cash, that's when we started to panic," said Karabegović. "Because volume-vise it did not look that (bad)."
As soon as they'd established a discrepancy, they called up Žunić who was in charge of the distribution and conducting inventories in the warehouse. He admitted to the commission that he used to log into the electronic system by using a password of a female colleague from the bookkeeping department. Then he'd enter incorrect data in order to decrease the real volume of the cards that left the warehouse for Trafik.
"He was such a schemer…when it comes to computers, he figured out that he could hang that little hook, unblock the warehouse, make transactions and again take out the inventory list that suited him.", said Karabegović.
Žunić did not want to talk to CIN.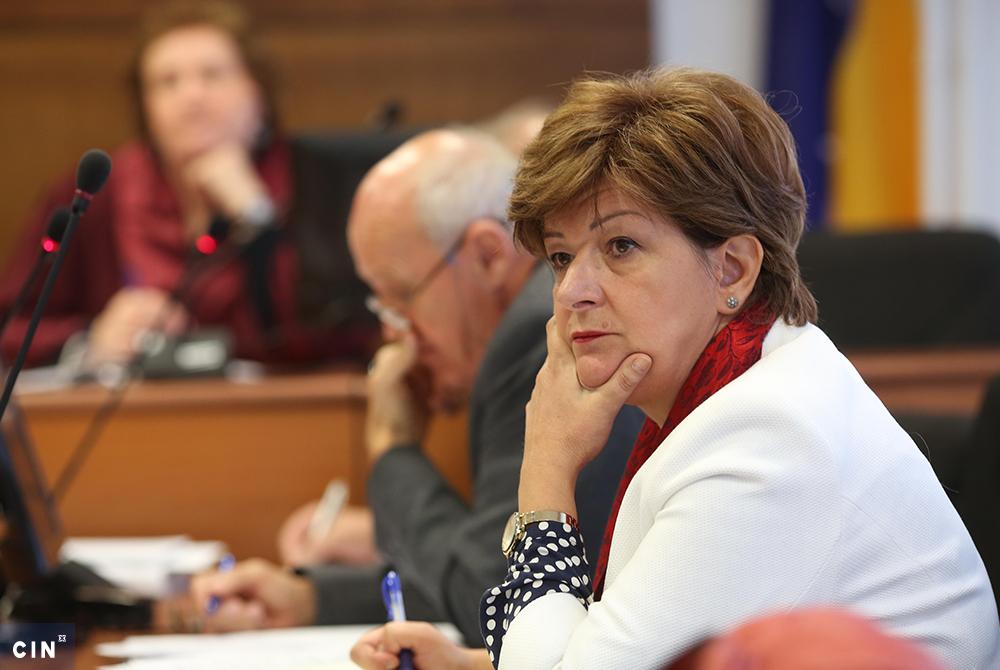 Fees Paid in Good Faith
Trafik's debt rose from one year to another, while Šehagić filed fake sales reports with BH Telecom to collect fees. The company had no checks and balances in place to see if money from sales was sent to its accounts.
"Anyone could tell you that Taib Šehagić was selling 5 KM top-ups for 3 KM on the market," Herceg told CIN.
Nevertheless, the company's departments failed to share data related to their collaboration with Šehagić. That's why it passed unnoticed for a long time that one of their biggest distributers owed more than one million KM.
In February 2014, the Sarajevo HQ was informed about everything. It launched disciplinary proceedings against 16 employees. Žunić was fired, while the warehouse operator Dilaver and members of the inventory commission were reprimanded. Herceg was acquitted.
Initially, Maglić was demoted, but then she was swiftly moved to Sarajevo HQ as a head of Department for Design of Offers. Former general manager of Zenica Division, Brdarević, filed a criminal complaint against her, Žunić, Dilaver and Šehagić. Last December, the Prosecutor's Office of Zenica-Doboj Canton charged them with concealment of records, fake transactions and dereliction of duty for damaging BH Telecom and providing Šehagić with gain of more than 1.2 million KM.
Trial started in March, 2018 before the Cantonal Court in Zenica. Žunić, Dilaver and Šehagić pleaded guilty right away. The court case against Maglić is ongoing.
Žunić was sentenced to a year in prison on abuse of office charges and ordered to pay a fine of 15,000 KM for computer counterfeiting.
Dilaver was given a suspended one-year sentence on charges of misconduct and computer counterfeiting. He kept his job and did not want to talk to CIN reporters.
Šehagić was sentenced to 18 months in prison and ordered to pay 1.2 million KM in damages to BH Telecom. He said that he fell sick and had no money to pay back the debt. His firm went into bankruptcy in the beginning of 2016. The firm's property includes an office in Kakanj, four cars and other items appraised to around 57,000 KM. The supplies of goods from BH Telecom were not counted in the course of the bankruptcy proceedings.
The indictment has not answered the question why BH Telecom's officials kept mum about Trafik's debt. "Now we could just guess if they have acquired (illegal) gain for themselves," prosecutor Adina Karadža told CIN.