It seemed like any other foster home for children. But behind the closed doors of a house in the street formerly known as Archibald Rice in Gradiška girls who were supposed to be getting help were repeatedly raped for years.
In Bosnia and Herzegovina (BiH) oversight of foster care — placing minors in the private homes of a state-certified caregiver – is so loose that children have been put into homes where they have been abused, neglected and undernourished. At least 589 children in BiH are placed in foster families, according to the records that the Center for Investigative Reporting in Sarajevo (CIN) have received from the social work departments of 136 municipalities no single register of all the foster homes in BiH and the children sent to them is kept anywhere.
Friends of the foster family in Gradiška thought everything seemed normal and the two girls sent there looked happy. They called the couple they lived with mom and dad.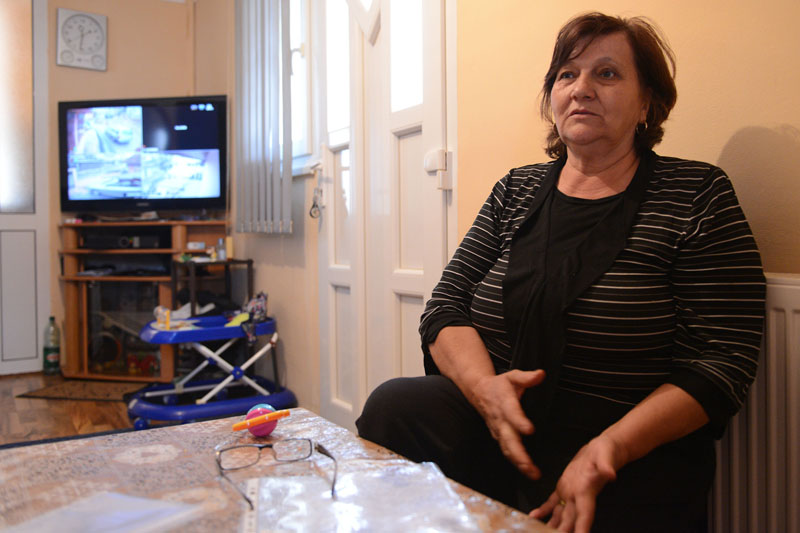 Only much later did it come out that their biological son, then in elementary school, had repeatedly raped them, starting in 2003 when they were 7 and 9 years old, through 2006.
When the parents found this out, they beat him and told him to stop. They also beat the girls with a belt, a pole and a broom's handle and threatened them not to talk about the rapes to anyone.
The case was eventually exposed and prosecuted. It took six years to reach a verdict sentencing the foster parents for negligence and abuse of minors. They were also fined 2,000 KM. An appeal is pending. The son was not charged with rape. Court records show that the Center for Social Work in Gradiška broke off a contract with the couple as soon as the case was exposed.
Staying Out of Your Job
Canton of Sarajevo social workers were not so quick to respond in the case of foster mother Umija Pozder. Even though a 14-year old girl was moved from her house to the SOS Children's Village after complaining of abuse, Pozder is still the foster parent to three other children.
Four children were placed with the Pozders. Social workers from Novi Grad and Vogošća municipalities were in charge of two children each.
Several persons who knew the family told CIN that the Pozders physically punished children, gave them meager food rations and no pocket money, despite their near 2,000 KM a month foster care payment from the canton.
The girls' school friends say that the girl had marks indicating beatings all over her body and that she wore long sleeves to hide them. Several months ago the girl spent 2 KM without Pozder's approval and was afraid to return home from school, CIN reporters learned.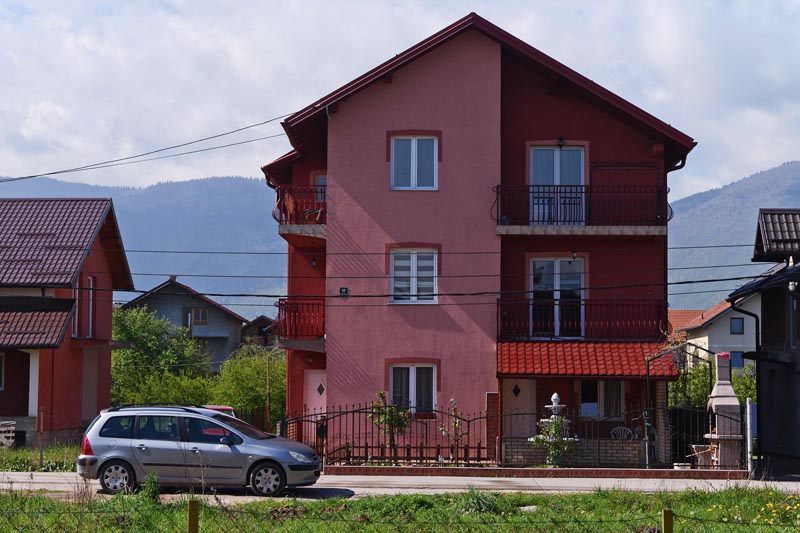 Instead, she ran away to her friend's house. Samila Žepčan, a friend's grandmother called the police. She told the reporters that Pozder came with her biological daughter Amina who assaulted the girl right in front of the police.
After this the girl was placed with an SOS Children's Village.
The foster contract with Pozder was broken off for the girl, but the social workers did not move three other children placed with her. Mirsada Poturković, a spokesperson for the Cantonal Center for Social Work, said that in case like this the child who was abused is moved, while other children are not transferred "unless there is suspicion that the life and well-being of other children are under threat."
There is contradictory information whether anyone investigated to find out if other children have been menaced. Ernest Jović, a supervising social worker for the two boys who are placed with Pozder, said he made no inquiries as to why the girl was transferred.
"Whatever it is, whatever happened, I won't get in there, because unfortunately, I have to be this selfish to say—it's none of my business," he said.
Several people CIN interviewed said that social workers don't regularly monitor foster families. A retired social worker Atifa Mutapčić from a Department of Social Work in Vogošća who was in charge of safeguarding the girl said: "What happens within a family we don't know because we don't have enough time to learn about it and talk".
In Ilidža at Pozder's house, her biological son and daughter live with their families. She said that after the foster girl has gone to the SOS Village the family plans to take more children into foster care.
A 9-Year-Old Smoker
Entity laws govern social protection. Centers for Social Work are in charge of children who have no parents in the area where the child lives. Social workers are mainly guardians for a small number of children without parental care and disabled adults.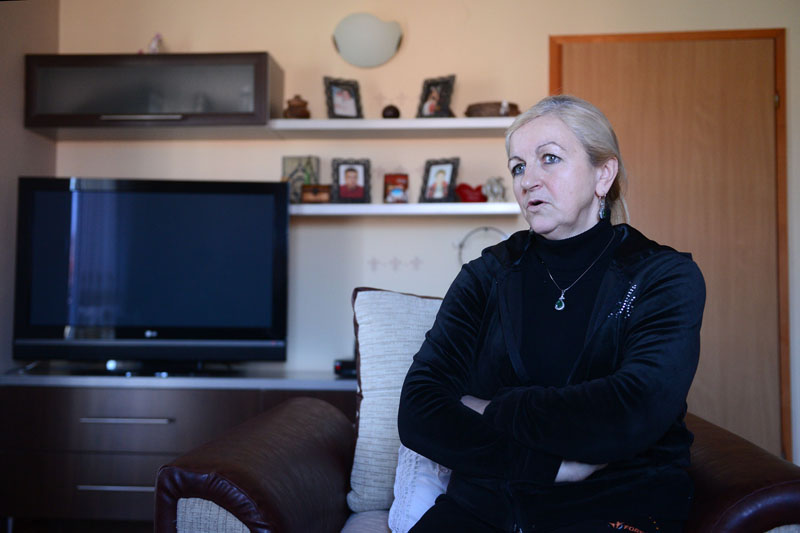 Poturković said that social workers have more work than they can manage and that they cannot be everywhere they are needed. "A social worker can do quality foster care under the condition that he only does foster care," said Poturković.
The laws say that social workers should supervise foster families, but offer no guidelines as to when, how much and in what way.
Aleksandra Babić-Golubović from a BiH non-governmental organization Hope and Homes for Children said that the Centers for social work have an obligation to supervise children after they are placed with a family, but this is rarely happens. "Many situations would not have happened had the centers had done their job."
The authorities paid little attention to the case of Hasnija Džaferagić from Sarajevo. She said that she had been a foster parent since 1971 and that there were times when she had as many as seven foster children. According to documents CIN obtained, family members are quarrelsome, some get thrown out of the house and fight with neighbors. According to the Federation of BiH law, a child cannot be put with a foster family that has a negative family history. Relatives and neighbors have reported Džaferagić to social workers numerous times and some reports mention abuse.
Those complaints have not been taken seriously.
In Džaferagić's house children as young as 9 smoke, drink coffee and do hard physical labor such as hauling mortar. Alen Makaš who was killed while robbing a betting parlor in a Sarajevo neighborhood of Ciglane in February 2010 was one of the children in her care.
He was 17.
Džaferagić said that Makaš was one of more than 100 children who have gone through her house. Some like Makaš were known for their problematic behavior. In an organized system, such children would be placed with families that have undergone a specialized training. This was clearly not the case here.
Džaferagić said that the boy left the family after three years after stealing a cell phone from the house. She said that she suggested the Center for Social Work let Makaš go because he was no good for the foster family or for a youth home.
Makaš's supervising social worker Mutapčić knew of his troubled history. She told CIN that he stole only the best things from shops and that she learned from him what food "was good". She said that the boy was always alone and abandoned: "He was abandoned by us too."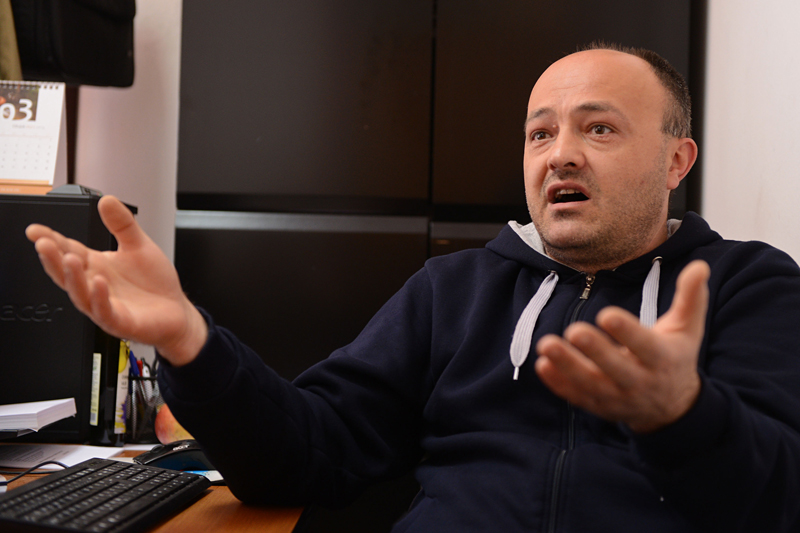 Money for Foster Care
Foster CARE is supposed to provide a family environment for children without parents. Foster parents are supposed to prepare children for life on their own and get money for this service ranging from 150 KM to 740 KM a month.
At least nine people CIN interviewed said that the money is the biggest draw for potential foster parents. Poturković said: "We, the professionals, get carried away with ideas that somebody takes a child for foster care just because they love children. That is a false notion and a false hope."
This money in the Federation of BiH comes from the cantonal budgets and varies depending on the canton's financial ability to pay. This system leads to "direct discrimination of children from financially weaker cantons," according to a memo the FBiH Ministry of Work and Social Policy sent to CIN.
The current laws or laws since they are from the entities don't define how money to foster families should be monitored. The Federation authorities are working on a bill that would set clear rules. In the Republika Srpska, municipalities pay the money from their budgets and the amount varies from case to case.
Six foster parents CIN talked to, as well as the representatives of the Association of foster parents say that the money does not pay for everything children need and that the payments are not regular.
In order to talk to a child in foster care, one needs permission and most often a foster parent has to be present during the conversation. The children's identity must be hidden from the public with an explanation that this is done for their own good. For the same reason, the trial in Gradiška was closed for public. This means that the identity of the boy who raped the girls is going to remain hidden. He has come of age today and is a free citizen.