Middle East and North African nationals have bought properties in Sarajevo Canton and its surroundings that could fit 2,150 soccer fields, found an investigation by the Center for Investigative Reporting in Sarajevo (CIN).
This roughly translates to 15.3 million square meters of land plots including 524 condos. In the past seven years, this property was deeded to 160 firms which are owned by nationals from Saudi Arabia, Kuwait, United Arab Emirates, Qatar, Jordan, Syria, Egypt, Libya and other countries.
Since local laws do not allow them to own properties in their name, these foreigners incorporated firms in Bosnia and Herzegovina to do the purchase for them.
Areas of significant size which were zoned for construction remained abandoned; on the other hand, ever more investors give up on the projects they had planned, according to the municipal records.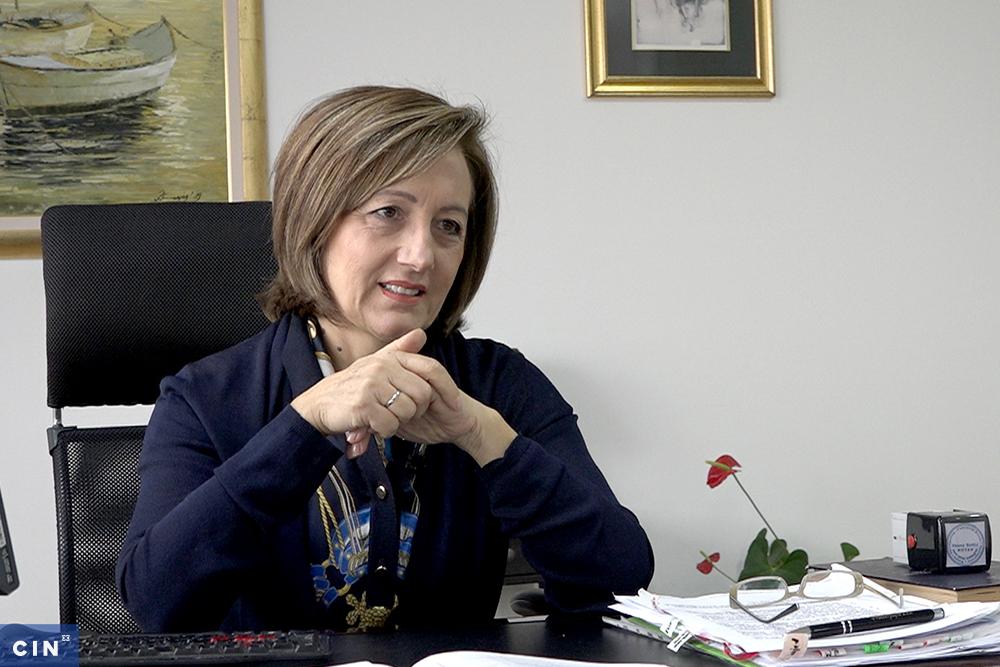 Trade in Properties on Decline
Following Bosnian politicians' invitations to invest, emboldened Arab buyers started massively buying properties in Sarajevo municipalities from 2012 onwards, as well as in Hadžići, Ilidža, Ilijaš, Trnovo, Vogošća, Visoko, Olovu, Vareš and Breza. More or less at the same time, they started setting up firms. This trend lasted for another four years after which the salein properties slumped.
A Sarajevo notary public, Vesna Softić, who certified some of the sales contracts between BiH nationals and Arab-owned companies, said that the trade in properties mainly went through local proxies.
Information from the contracts shows that some proxies bought properties from Bosnian owners before selling them on to Middle East buyers for higher returns.
One of them is Jordanian Awad Alhmood Mohammad who speaks the local language and has been living for years in BiH. He was well-placed to get a good deal from the properties' original owners. For example, he earned around 113,000 KM in 2013 on the resale of two smaller plots.
In July 2013, Alhmood bought the two plots from residents on the opposite sides of the Jablanica lakefront. In the village of Orahovica near Konjic he bought less than 1,000 square meters for 23,000 KM and twenty days later he resold that plot to a Kuwaiti-owned Sarajevo-based firm, Middle East Travel, for 110,000 KM.
At the same time, at the other end of the lake in the village of Lisičići, he bought 330 square meters for 22,000 KM. The following month he resold the land for 48,000 KM to a Sarajevo company Al-Inshirah, also owned by Kuwaiti nationals. The price of the same property continued to rise and two years later Al-Inshirah sold the land to another Kuwaiti national for more than 57,000 KM.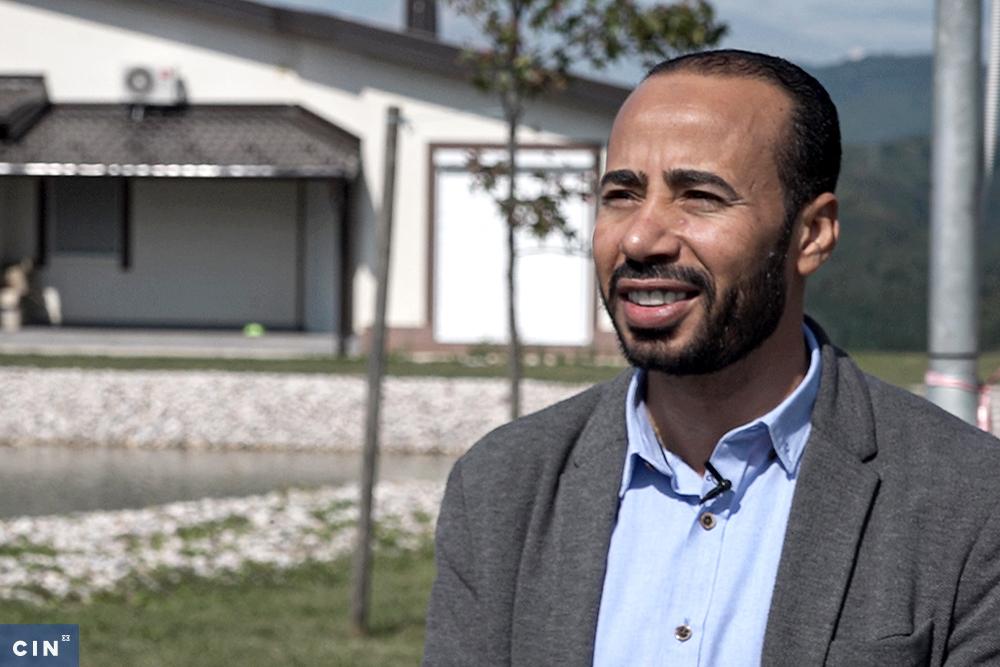 Resorts in the Mist
Arab investors usually buy land on the outskirts of municipalities, often with the intention to build communities for Arab expats with anywhere from five to up to 400 villas. In towns, though, they mainly bought land to build apartments and hotels.
Reporters found that at least 120 residential communities and resorts of various sizes were planned to be built in nine municipalities that make up Sarajevo Canton, as well as in the territories of Visoko, Breza and Olovo municipalities. However, only ten percent of the planned sites have been partially or fully finished to date. At some construction sites, investors just prepared the soil while waiting to obtain the required permits.
In some sites it was not possible to start construction without significant infrastructure investment because these land plots are located on higher ground and far from the existing water network and main roads, which significantly increases the cost of investment.
According to municipal officials, large tracts of purchased land have not been used for construction and it seems that investors are increasingly giving up on their planned projects. according to the municipal officials.
Municipalities usually first adopt the master and zoning plans for the area, including individual permits for construction of water and sewage networks and for access roads and power connections, before looking into requests for issuing permits to build residential communities and giving the green light for the start of construction. These procedures can take up to two years. Frustrated, some investors give up on their projects, while others begin construction work without permits hoping they could legalize their construction eventually. But the Law in Sarajevo Canton doesn't foresee that option.
One-third of the purchased land is located in Visoko, Hadžići and Ilijaš – the municipalities which are twenty-odd kilometers away from downtown Sarajevo. In these municipalities, investors have announced the construction of more than 70 gated communities or summer homes. However, according to the available information, only six of the planned sites have been partially or fully finished to date.
Municipalities Ilijaš and Visoko adopted or initiated procedures for 35 land use plans related to the building of gated communities for firms owned by Arab investors. The Municipality of Hadžići did not want to share information about the summer homes planned to be constructed on its territory. Reporters found that investors have built at least three residential communities out of the planned 23 in Hadžići. One of them is the Sarajevo Resort in Osenik which opened in 2016. It was built by Gulf Real Estate owned by a Kuwaiti citizen.
The company's director Atef Hosny Sedik Marouf said that there are 220 housing units in the gated community. Around 70 have already been sold. CIN reporters had access to some of the documents showing that properties were sold for a price tag that ranged between 145,000 KM and 270,000 KM. An investor would conclude a pre-contract agreement with buyers who were obliged to advance ten percent of the agreed price. These pre-contracts get registered in the official land registry records, but until the beginning of this year, none of the buyers were titled as owners.
Despite that, Gulf Real Estate representatives say that the owners are using their properties. Notary public Vesna Softić said that the fact that pre-contracts are reported in the land records is in no way the guarantee of ownership and it doesn't protect buyers until they officially get the property titled in their name.
"The firm is always the owner," said Softić, warning that there's a risk that the government could foreclose on such properties because of investors' unpaid tax debts and have it auctioned off.
Sedik said that what hurts his company's business venture most is slow local administration, complicated legal procedures and the ban to deed properties to foreign individuals.
According to the original idea, a total of 400 housing units was supposed to be built in Osenik. The project is two years overdue.
"Thus, I don't expect it to be completed even in the next five years," said the director of Gulf Real Estate.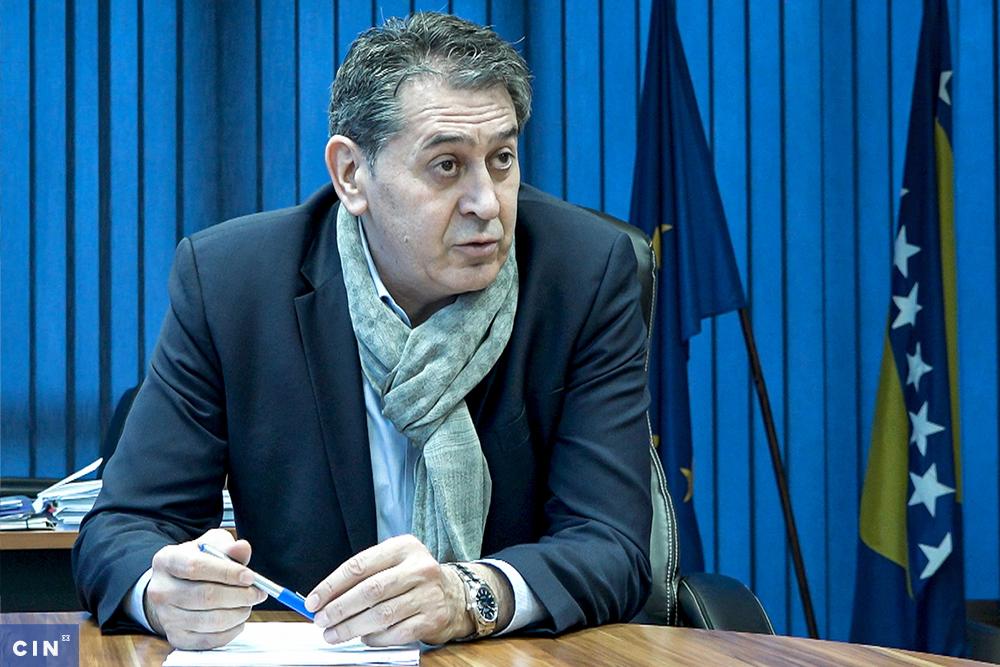 Purchase Through Firms
Gulf Real Estate is one of the rare ones incorporated to conduct construction. Majority of the firms are only incorporated for property purchases. Such companies usually have no business activities and are often registered at addresses where no office or employees can be found. For example, at the address "Blažuj Road 2" in Ilidža formerly a carpet factory, at least 20 firms are registered, even though there is no room to accommodate them.
Until the beginning of last year, more than 1,600 firms owned by Arab investors were registered in the Federation of BiH. Some of them are located in Sarajevo Canton and usually have one employee.
More than 70 percent of registered firms have been incorporated with the minimal capital of 2,000 KM. Even though many of them own valuable properties, CIN investigation found that they don't report the property as an increase in capital.
One such firm is the Sarajevo-based, First Star, which has properties estimated to be around 8 million KM. The firm owns 231,000 square meters of land with buildings.
Foreign nationals serving as directors or other company officers must hold a certificate of temporary residence issued by the Service for Foreigners' Affairs, along with a work permit. Even though some of the firms' founders authorized local proxies to represent them, most of the investors prefer to hold official positions themselves.
The Head of the Service for Foreigners' Affairs, Slobodan Ujić, says that numerous foreign nationals of Arab origin come to Bosnia with tourist visas from April to October. They return to their countries afterwards.
The Service's 2015 research found that out of 691 mainly Arab-owned companies, 469 could not be found at the registered addresses. Of these, 158 firms' owners didn't have a residence status, while 113 were not recorded as having ever entered BiH.
"There are owners and investors who showed up once here or have never showed up," said Ujić. He explained how according to the law, they are not obliged to reside in BiH if they authorized others to represent them.
The Service officials say that a large number of foreign nationals did show up in their offices after the inspection to regulate their legal status.
However, CIN investigation has shown that municipal inspectors and local courts still have a hard time finding owners of individual companies on registered addresses when they need to serve them ordinances or summons.