It took only a bribe of few hundreds convertible marks (BAM) to have Melisa Kovačević, a judge of the Zenica Municipal Court, acquit Ivica Ćurić, a former minister in the Zenica-Doboj Canton (ZDK) government. He was on trial for unlawful employment.
This was not the only time judge Kovačević took money from the accused.
Earlier this year, she asked five defendants for money in return for favoring them in their trial, and in 2018, in return for a piece of inside information, she had her debt forgiven.
The ZDK Prosecutor's office provided a detailed account of this in the indictment filed against the judge for receiving a bribe of BAM 4,772. The prosecution claims that the judge bargained for justice – she asked for more money, but she also accepted less.
At the trial before the Kakanj Municipal Court, Kovačević pleaded not guilty: "No, never in my life!"
A 500 BAM freedom
Five years ago, Ivica Ćurić, former Minister of Labor, Social Policy and Refugees of Zenica-Doboj Canton, helped Blanka Paurić to get the job of technical secretary in his Ministry. During the competition procedure, Ćurić tailored the conditions to her qualifications, stated the Zenica Prosecutor's Office indictment of late 2018, which charged Ćurić for abuse of office. He was facing a prison term of at least six months. The case was assigned to judge Kovačević at the Zenica Municipal Court.
In January 2020, while the court proceedings was still ongoing, the judge invited Ćurić for coffee at the restaurant "Dubrovnik". She asked BAM 1,500 in return for a suspended sentence, a judicial punishment which is not enforced unless a further crime is committed during a specified period.
Ćurić said he could give her 500 BAM and the judge agreed. They walked to an ATM and Ćurić paid her out. Two months later, he was acquitted.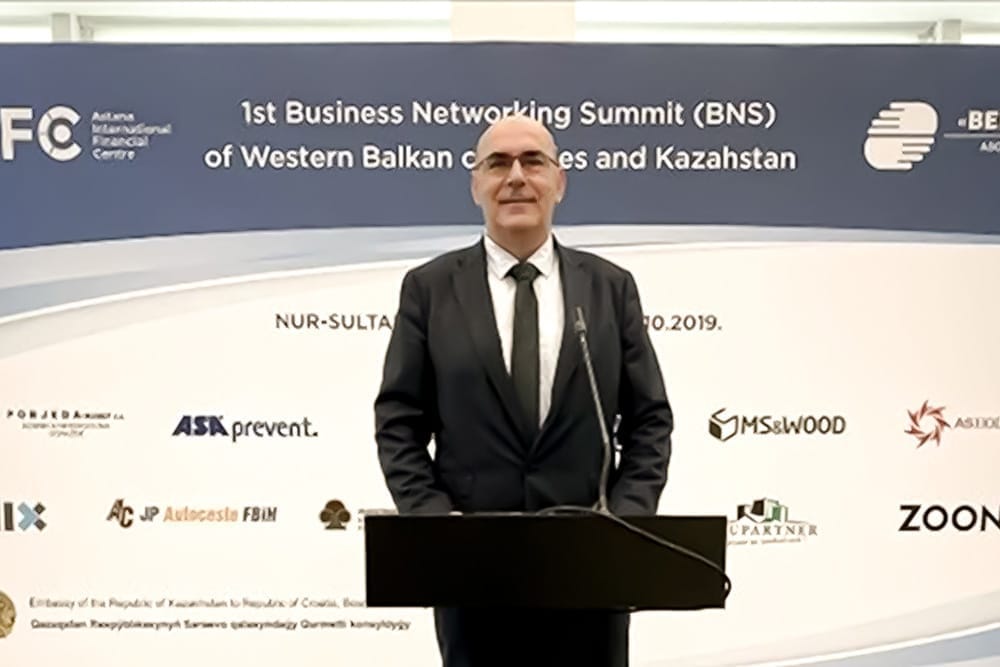 The Zenica-Doboj Canton Prosecutor's Office claims that former Minister, Ivica Ćurić, gave a 500 BAM of bribes to Judge Kovačević to acquit him of the abuse of office charges (Photo: PE Autoceste FBiH)
Triggered by an anonymous report about her out-of-court activities, the ZDK Prosecutor's Office launched an investigation and collected evidence against Judge Kovačević. She was charged with abuse of office, receiving gifts and rewards, and the trial began in November at the Kakanj Municipal Court.
Her lawyer, Maida Grizović, told CIN reporters that Kovačević was borrowing money: "In my opinion, there is no criminal offense, it is just a violation of judicial ethics."
The indictment alleges that Ćurić was not the only official with whom she negotiated court proceedings at the restaurant. She also asked for money in return for the acquittal from Marinko Kelavić, the then director of the Cantonal Employment Service in Zenica.
In February 2019, Kelavić was accused of abuse of office and favoring certain employees in the Service. He enabled a person to keep the position, although not eligible, and granted Anto Perković, the head of Economic Affairs Department, a break in the service relationship with ZDK Employment Service for four years, which he would spend in the position of director in the company "Nova trgovina" from Žepče. In court, Kelavić claimed to have inherited that practice, and that he did it in the interest of the institution.
The indictment against Judge Kovačević states that she asked of Kelavić BAM 300 for the acquittal. In February 2020, they negotiated this at a meeting in a restaurant, while the court case against Kelavić was still ongoing. He promised to pay her in the next two or three months, so Judge Kovačević acquitted him. She did not receive the money because she was arrested in the meantime.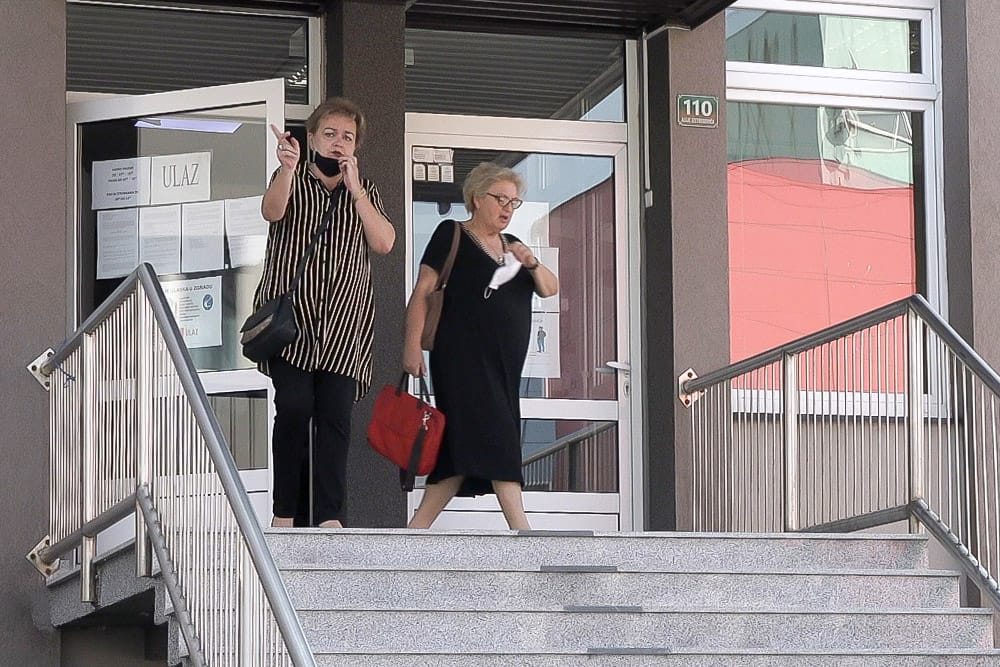 Kelavić said briefly for CIN: "I said to prosecutors everything I had", adding that he would repeat everything in court if called as a witness.
Kelavić is still awaiting a final verdict. In 2017, he resigned from the position of director in the Service, and now, as he says, he is doing "third-rate jobs".
In December, witnesses were called to the trial of judge Kovačević, among which also lawyer Srđan Petrić and a multiple convict Aldin Smajlovic Njunjo.
In the mid-2018, Smajlović was investigated for suspicion of drug trafficking. Kovačević signed a search warrant for his house and then warned him thereon through his lawyer, Petrić. For this service, the judges asked a 200 BAM loan, but instead, Petrić forgave her a 500 BAM worth of debt.
Lawyer Petrić does not want to talk to reporters, and Smajlović claims that the judge did not provide him with inside information: "I have never been in a close relationship with Melisa Kovačević in my life, we have never met."
During the search of his house, which the police carried out upon the order of judge Kovačević, no evidence of drug trafficking was found, so the investigation against Smajlović was dropped.
In the Zenica Municipal Court, the reporters were denied access to judge Kovačević's case, on the pretense of violation of Personal Data Protection Law. Allegedly, all pending cases of judge Kovačević were assigned to other judges, while the completed cases cannot be tried again.
Judge Kovačević refused to talk to the reporters.
She's been working in the justice sector for 19 years. She gained judicial experience working on misdemeanor cases, and in 2008 she was appointed an additional judge of the Zenica Municipal Court. In December 2016, she started working on criminal proceedings. On average, her annual quota included over a thousand cases, which the parties to the proceedings never complained about.
She was suspended from March 2020 until the end of the proceedings, but she still receives a full salary of around 2,400 convertible marks.