Zoran Đerić, the new deputy director of the Bosnia-Herzegovina Food Safety Agency, is no vegetarian, but because he knows that big meat processing companies use low-quality scraps, organs, skull and joint meat, he does not eat their products.
From long experience as the chief veterinary inspector in the Republika Srpska, he knows that salami, hot dogs and sausages sold in BiH markets can contain as much as 90 percent of such products, with the rest made up of water, polyphosphates and taste-enhancing additives.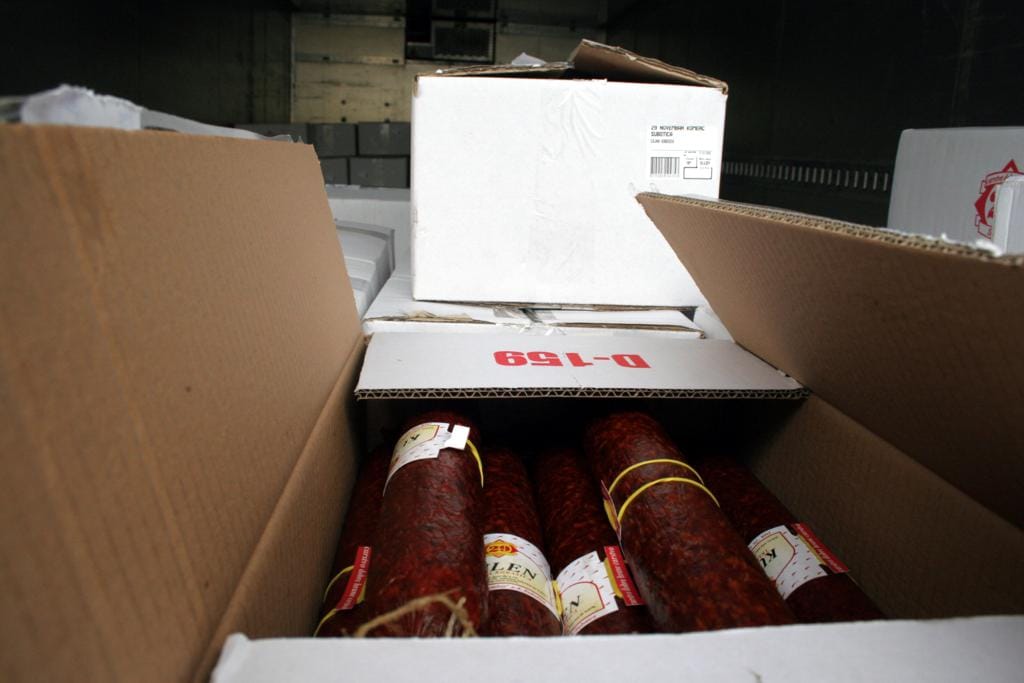 The use and especially the importation of low-grade meat are carefully regulated in many countries. But not in BiH, where demand for inexpensive meat is high and laws are lax. Slaughter scraps, such as intestines and other organs, and deboned meat — pieces picked out of skulls and grated off bones (or meat and bone ground together by machine in the case of chicken) find their way into hamburgers, sausages and other foods despite the health hazards they present. Such products must be used quickly because they are more prone to bacterial infection than higher grade meat.
The World Health Organization has warned that because bits of nerve tissue can easily get into meat during deboning, these products may spread mad cow and other diseases.
Why fear of some meat is justified
William Graham, director of Partners for Development (PFD), a non-governmental organization established 13 years ago to help improve BiH veterinary inspections, won't eat ćevapi. He says he and his colleagues also won't touch ground meat ready for sale in shops. Instead, they handpick a piece of meat and ask butchers to grind it fresh.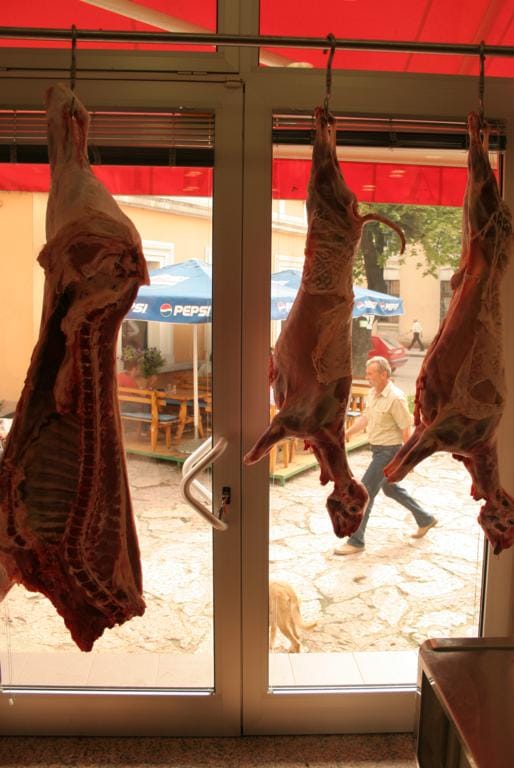 Hasan Džinić, a cantonal veterinary inspector in Sarajevo, is also afraid of ćevapi. He says that inspectors don't check what ćevapi shops are actually selling. They only inspect the slaughterhouses and butcher shops, where the shops buy meat.
Three years ago, Sarajevo cantonal veterinary inspectors forbid the sale of ćevapi made in shops rather than purchased from manufacturers who had been registered and inspected. Some 144 shops were affected.
'We didn't have the backing of the FBiH Ministry of Agriculture, and the action went belly-up' Džinić said. '(Shop owners) made a joke of the law…They said their human rights were being violated, as if someone was banning them from working.'
The owners appealed to the ministry and to an ombudsman for human rights. Although the ombudsman never took action, the ban was lifted. Džinić said that in 2005 the state passed a bill setting conditions for slaughtering, storing, processing and manufacturing meat and meat products, which again should outlaw ćevapi shops from making their own article. He said he will send his inspectors out and try again.
'You know, we tend to put our irregularities under the banner of our traditions' Džinić said. 'But the European Union does not recognize traditions, only whether food has been tested and is safe to eat.'
What labels don't tell you
Džinić said BiH shops no longer abide by rules for meat products that Yugoslavia adopted 30 years ago. The rules forbid selling pre-minced meat to which fat and other meat parts had been added. Today, piles of minced meat sit in bowls waiting to be bought.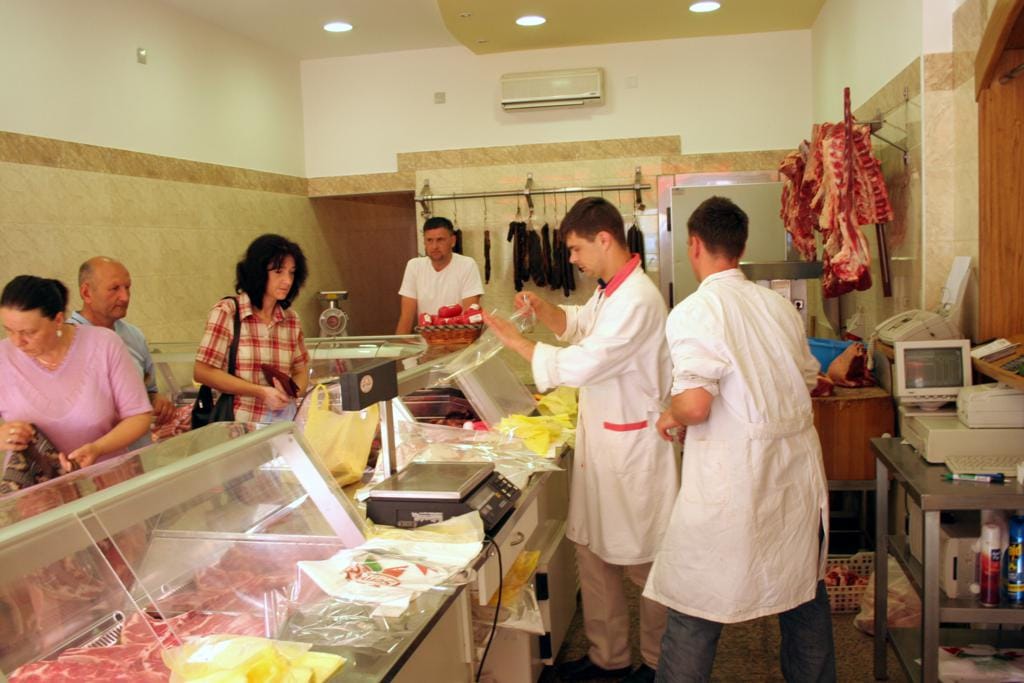 The old rules state that sausages could contain only pure meat without any blood vessels or fat. Muhamed Smajlović, an assistant in the Veterinary School in Sarajevo who works in the Department for Food Hygiene, said that today meat containing as much as half fat and deboned cattle head is often packed into sausages.
Consumers won't find labels telling them this, but the price of a product can be a clue. A sausage of top-grade meat should cost at least 15 KM, Smajlović said. 'Today you can find Bosnian sausage that costs 6 KM. It tastes disgusting.'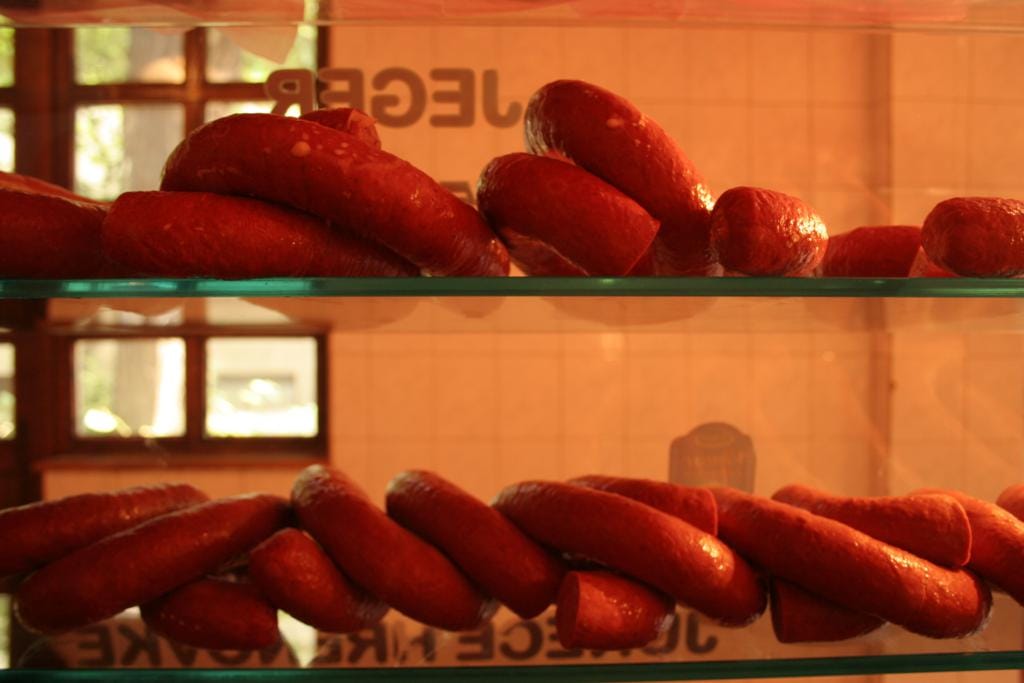 Smajlović said that no analysis can detect percentages of various categories of meat in a salami. He says the meat industry uses grinding mills that can turn even a shoe into a nice, edible paste.
Labels are no help because BiH has no law on product identification. Most labels simply give the name and address of the manufacturer, expiration date and a brief description of the meat inside.
Ahmed Smajić, a professor at the Agricultural School in Sarajevo, notes that labels on much of the food in BiH shops are in foreign languages. Unlike BiH, Croatia or Serbia forbid products not labeled in the local language. Those countries require that labels list ingredients and state the quantity, net weight, expiration date, storage and usage requirements, as well as the manufacturer's name and address.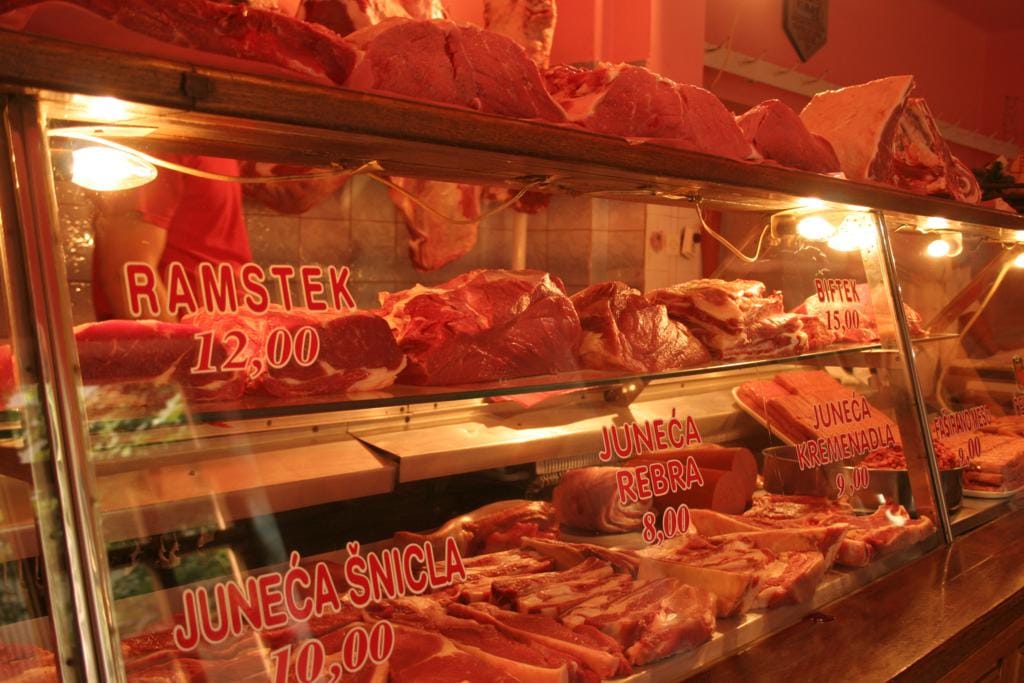 The EU, in the face of mad cow outbreaks since the 1980s, has passed laws that emphasize the traceability of food products. That will be difficult in BiH because so much meat and meat product is imported — more than 70,000 metric tons in 2005. 'Only the product name is domestic' says Abdulah Gagić from the Veterinary School in Sarajevo, who is also a co-president of the Board of Meat Manufacturers and Processors in the BiH Chamber for Foreign Trade.
Data from the Chamber, an association of business, banking and investment specialists, shows that during the first four months of this year, more than 866 tons of edible slaughter waste worth more than 750,000 KM was imported into BiH. Last year, BiH citizens ate more than 2,590 tons of it, worth more than 3 million KM. Data from 2004 is similar. Imports came from Austria, Croatia, Slovenia, Holland, Belgium, Turkey, Germany, Bulgaria and Italy.
Slavko Savanović, secretary of the Association of Agriculture and Food Industry in the RS Chamber of Commerce, says the BiH Council of Ministers allows the imports of some types of meat without customs fees. This cost reduction makes it much sought after by BiH businesses. 'It is meat of lower value, like intestines and chicken skins' he said.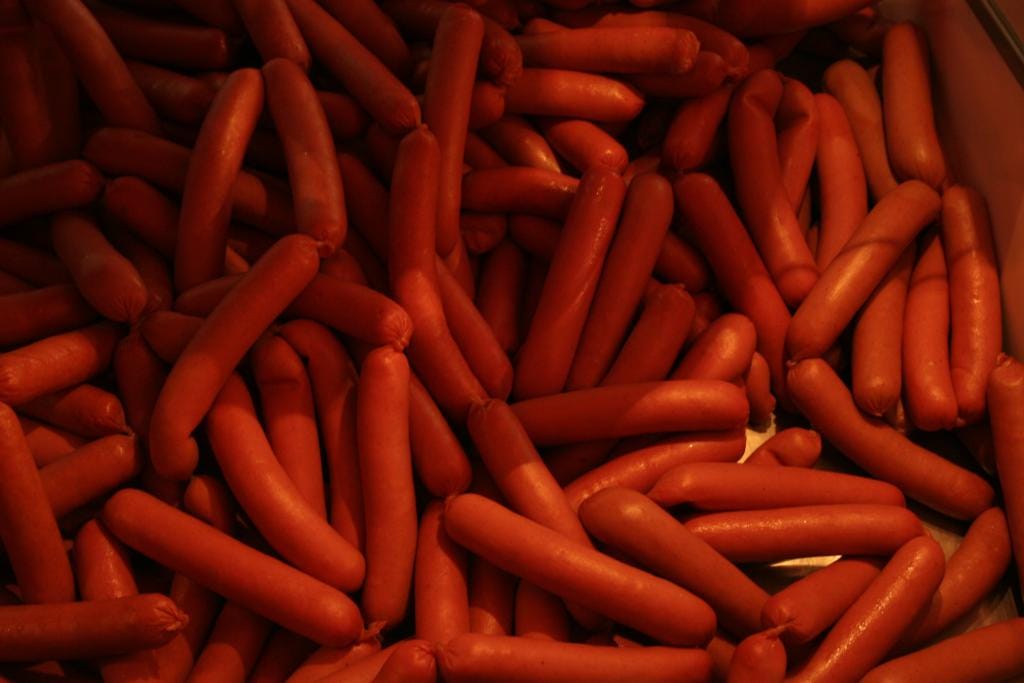 Slovenian veterinary inspector Simeon Žilevski remembers a shipment of frozen meat that came through Slovenia on its way to a Lijanović meat plant in Široki Brijeg. Žilevski said the documents were in order, but he could tell something was wrong by the battered condition of the boxes.
'Lijanović' he said, 'cannot export to Slovenia because of the quality of their products.'
Jerko Ivanković Lijanović, president of the supervisory board of the Lijanović Meat Company, said his company doesn't export to any EU country 'because they don't recognize BiH inspections. In fact, the EU wants safety and wants responsibility from this government.' He says his company sells chicken products to Croatia, chicken and beef to Kosovo, and pork and chicken to Serbia and Macedonia.
Representatives of Ovako, the leading BiH producer of products containing deboned meat, refused repeated requests to be interviewed for this story.
How other countries deal with meat
Meat quality rules that Serbia adopted in 2004 illustrate how careful other countries are about the use of low-grade meats. These rules stipulate that deboned meat should not be stored for longer than 24 hours. If salted, it can be stored for 48 hours, if packed and stored at minus 18 degrees Celsius or lower – for three months.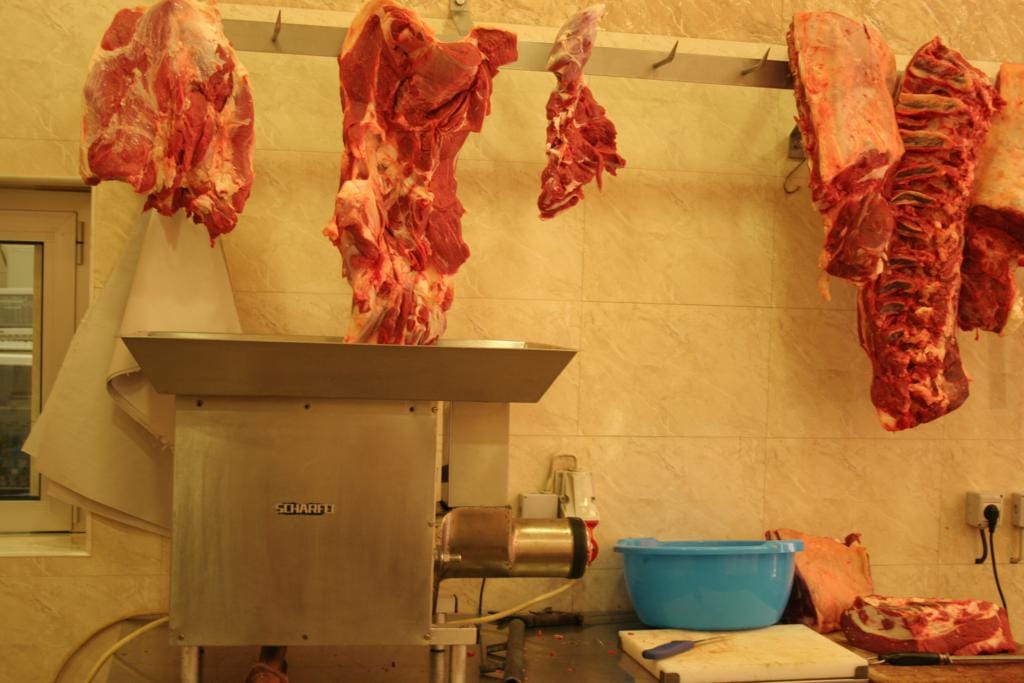 Deboned meat can be taken from frozen animal sides, but must be used the same day. What is more, it meat can be used in another product only if it is packed, frozen and labeled.
Siniša Kotur, a Serbian Ministry of Agriculture official, said local inspectors are responsible for testing products that contain deboned meat. He said that while Serbia does not import raw deboned meat, it does import manufactured products from BiH containing deboned meat 'if they have been guaranteed as safe by Bosnian agencies.'
According to Žilevski, Slovenia imports no deboned meat from non-EU countries. He says EU countries can trade deboned meat among themselves.
Croatia banned imports of deboned meat in response to mad cow disease concerns. According to Mladen Pavić, spokesperson for the Ministry of Agriculture, slaughterhouses throw away all risky tissue, heads, spine, glands and especially heads.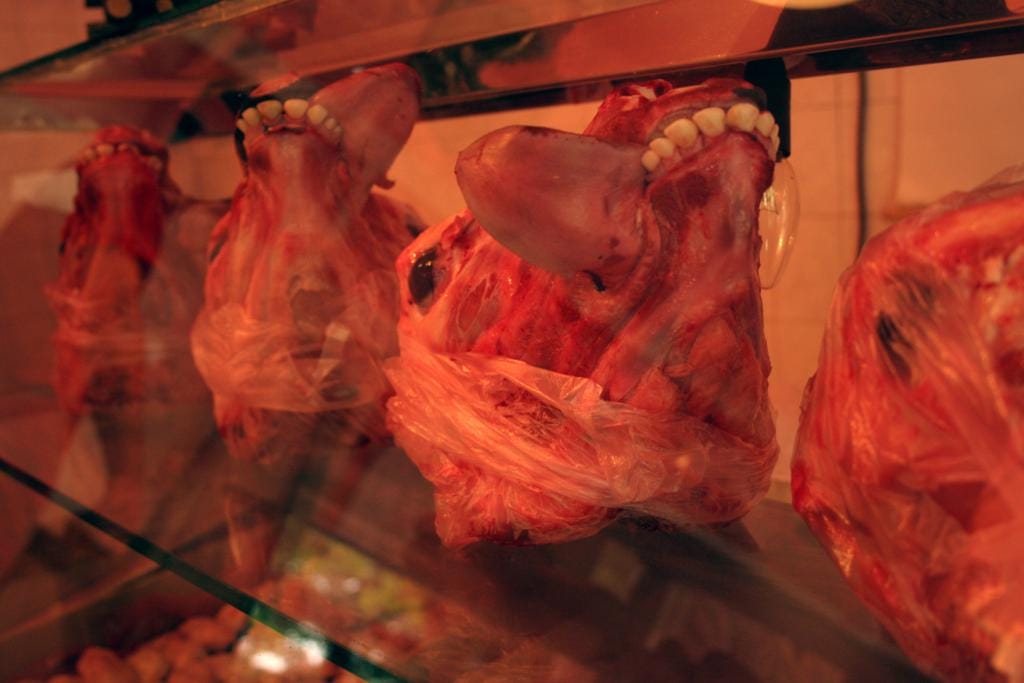 'You will not find in our markets a cow's head on sale' Pavić said. Croatian products made with that country's own deboned meat must be labeled as such.
Jozo Bagarić, director of the State Veterinary Office, said 'it is not under SVO's purview to decide on the type and quality of deboned meat that can be imported.' But SVO has made recommendations to the Ministry of Foreign Trade and Economic Relations in the past about banning certain shipments. Minister Dragan Doko refused repeated requests to be interviewed for this story.
Lijanović defends the use of deboned meat. 'It is not dump meat. When we stop at Jablanica for roast lamb, I ask for neck meat. And neck meat is deboned meat.'
'It is the most yummy.'
Zvonimir Papoči, an official with the Chamber of Foreign Trade, has a suggestion for eating salami filled with deboned meat. 'You won't notice it' he says, 'if you spice it up.'