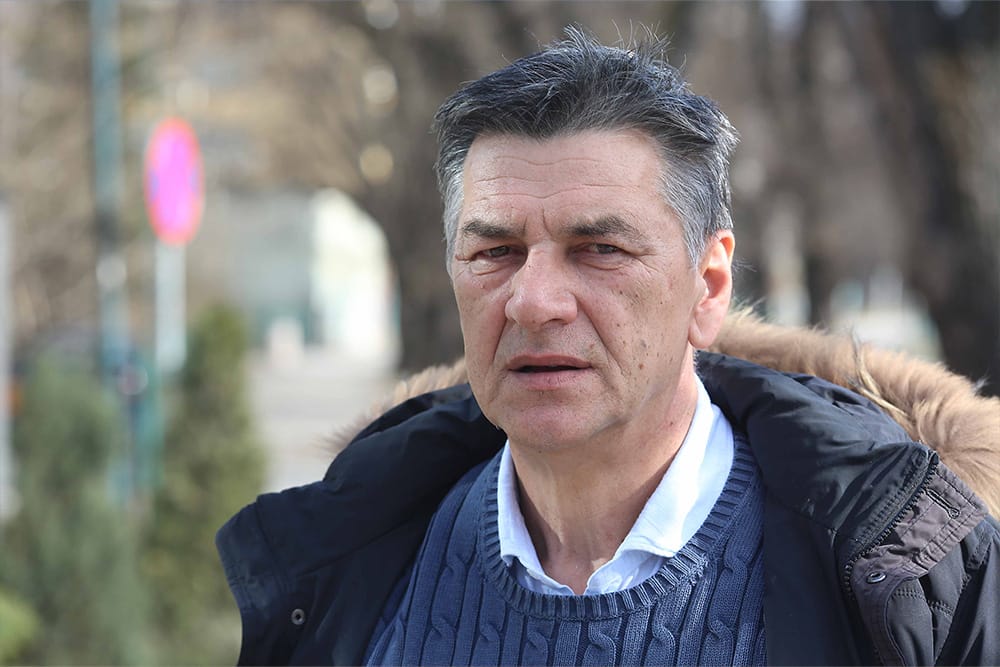 The Zenica-Doboj Canton Prosecutor's Office accused the Zenica Mayor of abuse of office or authority, causing bankruptcy, forging official documents, and negligent work in the service in relation to the Public Company "Zenicatrans- passenger transport". The indictment was sent to the Zenica Cantonal Court for confirmation.
Following the confirmation of the indictment, the Zenica-Doboj Canton Prosecutor's Office will inform the public of the acts charged against him.
When the company "Zenicatrans-prevoz putnika" went bankrupt in 2020, the State Investigation and Protection Agency (SIPA) launched an investigation. During the investigation, Kasumović spent four days in custody at the end of last year. He was released but was imposed a measure prohibiting him from meeting with other witnesses in this case. Kasumović told CIN earlier that this measure was only to intimidate him, and that he did not know most of the accused.
Fuad Kasumović was elected mayor of Zenica for the second time in 2020, when he won almost 33,000 votes as an independent candidate, twice as much as he did four years earlier.
In the 2021 asset declaration submitted to the Central Election Commission, he estimated his assets at BAM 2.1.
He stated that he is the owner of a house worth BAM 150,000, business premises worth BAM 750,000, and land on which there is a gas station, which he estimated at one million BAM. He mentioned the same real estate five years earlier, but this time he added savings of BAM 200,000.
He told the CIN reporter that this amount was the compensation awarded to him by the Court in the dispute with "Gazprom" due to non-compliance with the purchase agreement for the construction of the gas station.
His wife Mersija Kasumović has two apartments, one in Zenica and one in Sarajevo – worth BAM 250,000, land in Perin Han in Zenica, and office space in Zenica. She also owns shares of "Borac" from Travnik worth BAM 20,000, a BMW vehicle of BAM 80,000, and savings of BAM 280,000.
Until last year, Mersija was the director of the Institute for Occupational and Sports Medicine of ZDK, when, as Kasumović says, at his urging, she took over the position of a director of the Public Institution "Health Center" in Zenica.
"I have a problem with the SDA here. It was a golden goose for them. The "Health Center" had been winning them elections – with as many as 506 people working there. I persuaded her to move from a higher level to a lower one, only to prevent them from buying votes", said Kasumović.
His daughter Aida owns an "Audi" A6 worth BAM 20,000 and has savings of almost BAM 335,000.
Kasumović says that his daughter's savings come from leasing business premises: "Based on the contracts we have with Mekrator, Drvopromet, (….) it automatically goes to her because she is a difficult patient who had a kidney transplant, and we must always have the means for her."
Kasumović began his political career in the 1990s. He was a member of the SDA from its founding until 2017 when he joined the Independent Bloc, where he served in the Presidency. Last month, he founded a party called the "BiH initiative Kasumović Fuad" and was elected its president.