Since the outbreak of the pandemic, seven governments in Bosnia and Herzegovina (BiH) have set aside 5,688,500 KM in contingency reserve funds to help agencies fighting to contain COVID-19.
These funds have been used for different needs: hospitals in Travnik, Nova Bila and Tuzla are planning to buy ventilators; Posavina Canton will provide computers to children for online schooling; and BiH citizens who were stuck in Italy since the outbreak of the pandemic were evacuated home.
According to this year's published budgets, twelve governments have set aside, in total, 54.7 million KM for contingency reserve funds. This amount might increase because Canton 10 has yet to unveil its recently adopted budget. These funds are set aside to cover emergency and unanticipated events such as natural disasters, international arbitration, new institutions and non-profit organizations.
In the past, governments and officials spent these funds in a non-transparent manner by financing political party-related events, a competition in grilling lambs on a spit, the Miss BiH beauty pageant, and on food and alcohol.
Contingency Funds to Help Health Care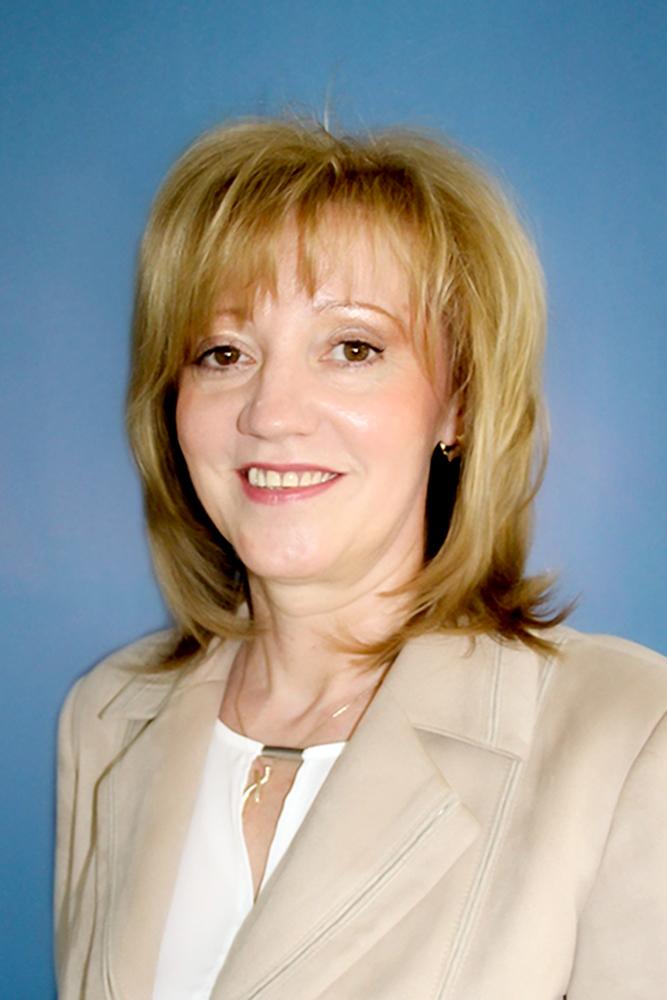 The Federation of BiH Government has spent nearly all of this year's funds on the procurement of ventilators and protective gear for doctors. The Government earmarked 4,950,000 KM to the Federal Department of Civilian Protection.
"We need a great many ventilators and necessary protective gear for our doctors, because doctors can only treat us if they are healthy, and to stay healthy they have to have protective gear," said the Department's Head, Fahrudin Solak.
The FBiH Government, its prime minister and his deputies doled out nearly 1.9 million KM last year, most of it to institutions and non-profit organizations.
After the pandemic's outbreak, governments turned to contingency reserve funds in order to help their hospitals. The bulk of the funds were spent on the procurement of ventilators, which take over the body's breathing process when disease has caused the lungs to fail.
The Tuzla Cantonal Government earmarked 108,000 KM for procurement of ventilators for the University Clinical Center.
The Government of Central Bosnia Canton allocated 300,000 KM for four ventilators to be used in hospitals in Travnik and Nova Bila. Last year, the prime minister, finance minister and the Cantonal Government doled out around 1.3 million KM in contingency reserve funds mainly to individuals and governmental institutions. A smaller amount went to some municipalities for clearing damage caused by floods. And there was still money left to donate to the Miss BiH beauty pageant.
An older woman from Domaljevac was among the first to fall ill from COVID-19 in BiH. She tested positive on March 15th and was placed in the Cantonal Hospital in Orašje. The Posavina Cantonal Government decided to allocate 60,000 KM from its contingency funds to help the hospital and the Institute for Public Health.
"We had to swiftly react in order to buy all those necessary items," said Nada Ćulap, the Cantonal Finance Minister.
In the past years, Posavina Canton used funds from this budget line for various other needs. For example last year, the Canton gave away nearly 170,000 KM, most of it to citizens' associations and sport clubs. The biggest donation of 24,000 KM went to Herceg-Bosna broadcasting station which was planning to start a television program at the time.
Unlike the others, the Government of Zenica Doboj Canton was one of the rare ones which hadn't used the contingency reserve funds before. This year it gave all of its 50,000 KM to health care providers.
"These funds allocated to us are earmarked primarily for containment of the coronavirus disease," the Cantonal Health Minister Adnan Jupić told the Center for Investigative Reporting in Sarajevo (CIN). "This means primarily protective gear and disinfectants."
In an effort to fight the disease, governments are also equipping special rooms for accommodation of patients and procurement of additional medical equipment.
University Hospital in Mostar received 70,000 KM from West Herzegovina Canton contingency funds to set up isolation rooms for patients with COVID-19 symptoms. This is half of the sum that non-governmental organizations in this Canton received last year for events that included a "hunters' evening", an anniversary of the founding of the Croatian Defense Council, and a Festival of Amateur Singers.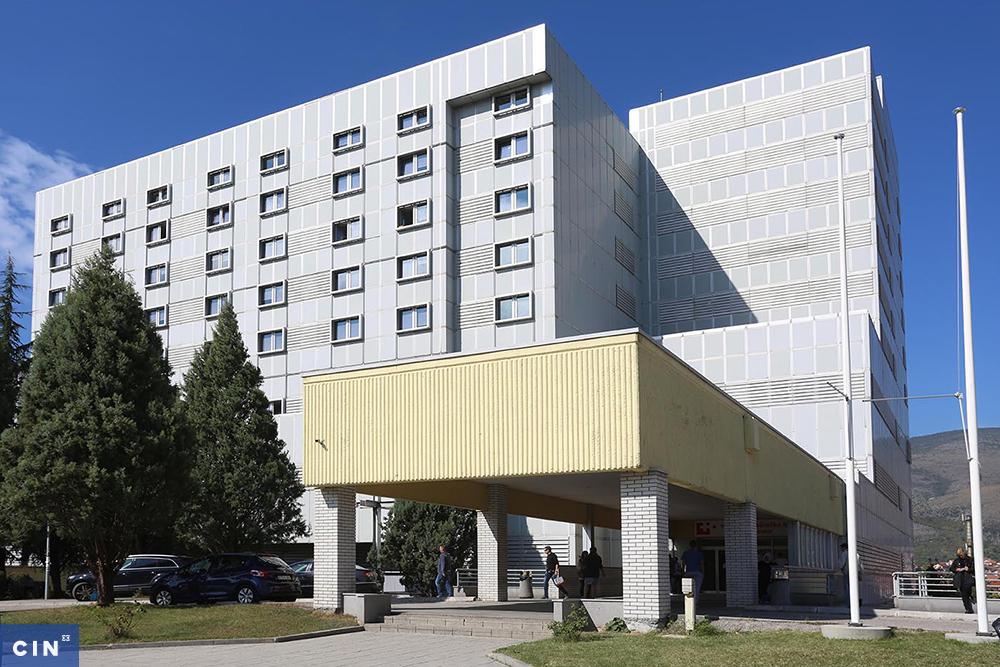 University Clinical Hospital Mostar received 70,000 KM from contingency funds of West Herzegovina Canton to furnish isolation rooms for accommodation of patients. (Photo: CIN)
Emergency Funds
The biggest amount of contingency reserve funds for this year went for the work of medical facilities and procurement of medical equipment, while some money was also spent to mitigate other consequences of the pandemic. Since children have stopped going to school, the Posavina Cantonal Government allocated 6,500 KM for procurement of second-hand computers and laptops for children who were not set up for online learning. Officials from the Cantonal Ministry of Education, Science, Culture and Sport said that they used contingency funds because they didn't have other money. The Government plans to delay spending the rest of the funds for the time being.
COVID-19 (Corona Virus Disease 2019) may cause respiratory issues and is spread from person-to-person through respiratory droplets when someone coughs or sneezes. This novel strain of coronavirus first appeared in the Chinese town of Wuhan at the end of 2019 and spread outside of it several weeks later. On March 11, 2020, the World Health Organization confirmed the global reach of the new coronavirus by declaring a pandemic. The first case in BiH was confirmed on March 5, 2020.
"We will safeguard this as pure gold because those funds we can immediately put to use," says the Cantonal Finance Minister, Nada Ćulap.
Governments of the Republika Srpska, Sarajevo Canton, Brčko District and Bosnia Podrinje Canton have not dipped into their contingency reserve funds so far, while officials from Herzegovina Neretva Canton refused to answer CIN reporters' questions.
Sarajevo Canton has at its disposal more than 3.3 million KM. Finance Minister Jasmin Halebić told CIN that the institutions have not yet turned to his office for money from contingency funds as they are spending their allocated budget, but he believes that this is only a matter of time.
"We are expecting to spend money on additional medical equipment, medicine and gear for crisis staff," said Halebić.
His government decided to also seek donations for fighting coronavirus by creating a special bank account.
Unlike Sarajevo Canton, Bosnia Podrinje Canton has only 30,000 KM in contingency reserve funds for 2020. Prime Minister Aida Obuća said that these funds are insufficient and that almost nothing can be achieved with them.
Millions Spent Without Oversight
For years, money from contingency reserve funds was spent without set criteria and in a non-transparent manner.
Last year, CIN published a database that holds records of nearly 184 million KM in contingency reserve expenditure from 2014 to October 2019 by the state, entity, cantonal and Brčko District governments, including 6.5 million KM that members of the BiH Presidency, prime ministers and their deputies and finance ministers had discretion to dole out.
Reporters found that governments and officeholders financed political party events and associations headed by party members. Ministers and prime ministers gave money from contingency funds also for events which they inaugurated.
There are no sanctions for spending money in this way because the institutions have not set clear criteria about who is eligible and under what circumstances.
Every year, auditors in BiH warn that this money is spent unaccountably without clear guidelines, transparent tenders, and checks and balances. They recommended governments and institutions to publish criteria which would clearly set out who is eligible and under what circumstances. The criteria that governments have established meanwhile are still not precisely defined.
Further, there has been no assessment of the impact of these funds. Many of the beneficiaries have not reported back whether they used the money as intended, but they got away with it as there are no foreseen sanctions for this.