Blago Prskalo from Mostar does not share the existential problems of other retirees. While living on a miner's pension for 30 years, Prskalo owns an apartment with a garage, a villa in Croatia for which he paid nearly 790,000 KM, and a family house in Mostar.
Prskalo's daughter Bernadica Čović is a Mostar lawyer who's been married for more than three decades to Dragan Čović, chairman of the Bosnia and Herzegovina (BiH) presidency.
According to an investigation by the Center for Investigative Reporting in Sarajevo (CIN), the Čovićs received most of the property they own as gifts or they bought them by 2003. After investigations and prosecutions started against Čović on suspicion that he used public office for personal gain, things changed. After 2003, it was Bernadica Čović who bought property on the family name and later she received some of that property back as gifts.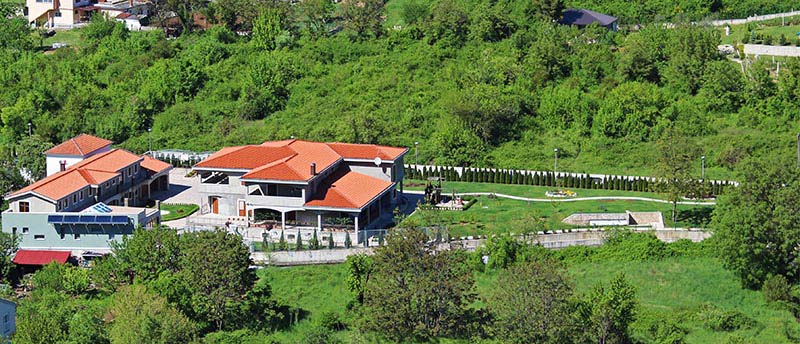 71-Square-Meter Studio
Dragan Čović received his first property as a gift from his late father Frano in 1997. He was then a director general of the Mostar-based Soko, an army factory.
His father gave him a house with a courtyard of 640-square meters located in Ljuti Dolac, half way between Mostar and Široki Brijeg. Three years later, Čović paid 3,000 German Marks for land adjacent to the house for a combined space of 260 square meters.
While Čović was director of Soko, his father in law Prskalo became the owner of an apartment in Zagreb, Croatia. At the time, Prskalo had only a family house in Mostar which he had built during the 1980s. He refused to explain to a CIN reporter how he bought a property in Zagreb which he calls "a small flat". "Who wants to work, can have, " he said.
According to paperwork acquired by CIN, the flat has three rooms and is 71 square meters with a garage of 16 square meters. It cost about 162,000 KM in 1998.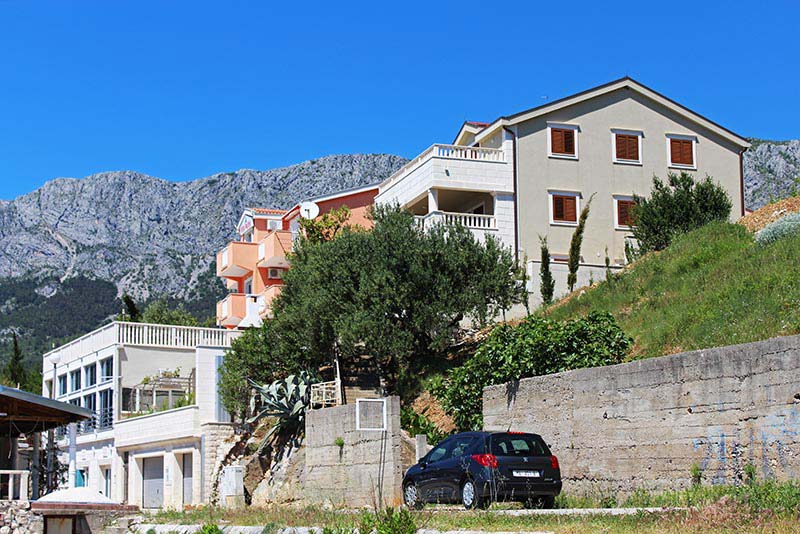 A month later, Branko Kolobarić, then president of Soko's Board of Directors, paid 146,000 KM for a double-room apartment with a garage in the same building.
Zagreb lawyer Božo Ćorić bought both properties under a power of attorney.
Kolobarić took to a notary paperwork for both apartments so they could be registered 10 years after they were actually bought.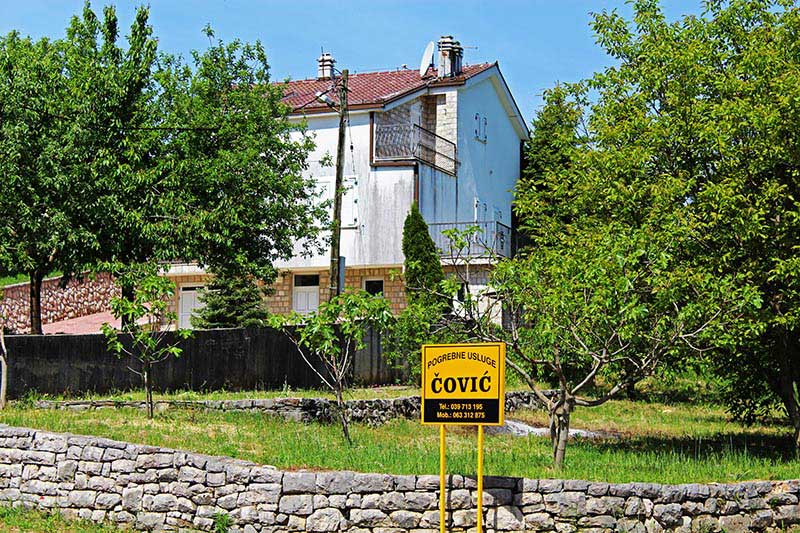 The Federation of BiH has investigated both Kolobarić and Dragan Čović. In 2003, it filed a criminal report which stated that the two signed contracts to lease Soko-owned property in 1998, which harmed the company. Police submitted the report to the Herzegovina-Neretva Prosecutor's Office, but no indictment came out of it.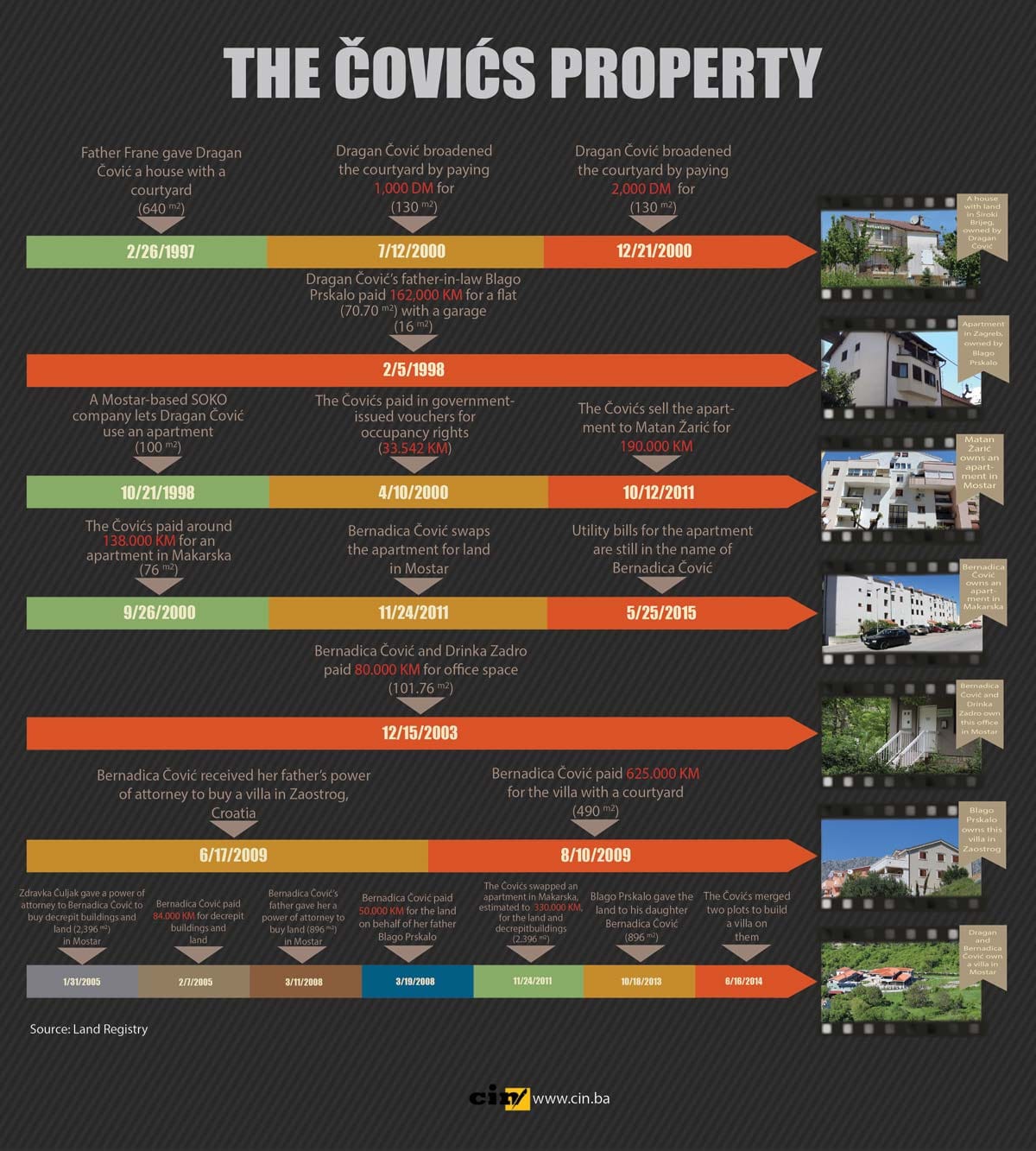 Chief Prosecutor Mladen Jurišić, who took office more than a year ago, said that the Prosecutor's Office has not followed up on white-collar crime complaints for years. He filed disciplinary complaints against some of his predecessors.
After Soko, Kolobarić was appointed deputy general auditor with the Audit Office for the Institutions of FBiH, while Čović was appointed FBiH finance minister.
Just before he left Soko in 1998, Čović used a 100-square meter apartment in Mostar. A year and half later, the spouses paid 33,542 KM in government-issued vouchers for occupancy rights. Eleven years later he sold the apartment to Matan Žarić, the current director general of the state Transmission System Operator, for 190,000 KM.
At the time of the property sale, Čović and Žarić met in the dock. The indictment said that when they were the president and a member of the Board of Directors of a Mostar-based Croatian Posts and Telecom, they transferred a company's debt of 4.7 million KM to three private firms in Mostar and Široki Brijeg. Telecom was in debt to then former Croatian Defense Council's Ministry of Defense. The three firms claimed the Telecom's equity after paying its debts and thus became its majority owners. Later, the court declared the transaction null and void, while the indictment against Čović, Žarić et al fell flat in the court because the statute of limitations had expired.
Merging Plots to Build a Villa
In 2000, Čović's wife Bernadica became the owner of a 76-square-meter flat in Makarska, on the Croatian coast. She paid nearly 138,000 KM for it.
Five years later, Bernadica's lawyer received a power of attorney from Zdravka Čuljak, residing in Switzerland, to buy land in Mostar. Čuljak is Bernadica's aunt.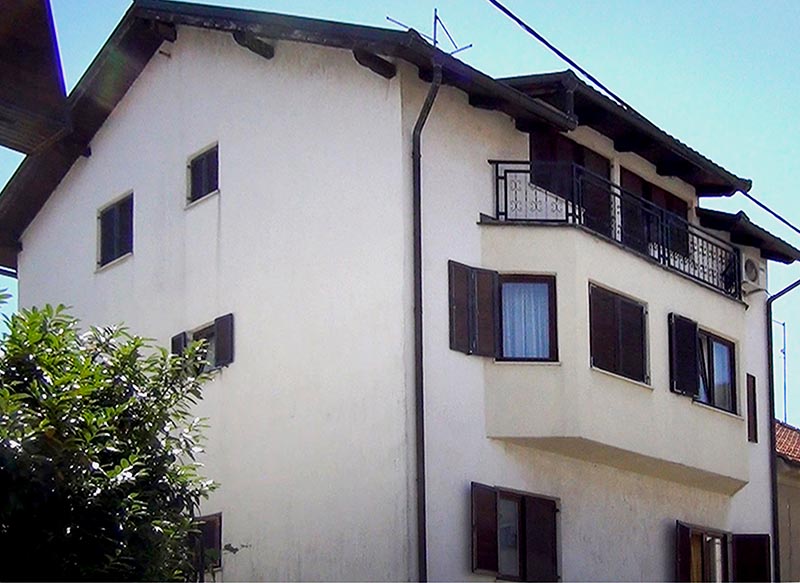 At her aunt's behest, she paid 84,000 KM for 2,396 square meters of land in the Mostar neighborhood of Bare where some decrepit buildings stood.
In 2011, the Čovićs bought the land from Čuljak for 330,000 KM. Instead of money they gave her the Makarska apartment.
However, CIN reporters learned that utility bills for the apartment are still in the name of Bernadica Čović. Čuljak did not want to tell CIN reporters if she had registered the apartment in her name.
Bernardica's father Blago had a plot of land adjacent to the land in Bare. His daughter bought this plot of 896-square meters with his power of attorney in 2008 for 50,000 KM. Five years later, her father gave her the land as a gift.
Last year, the Čovićs merged the two plots and built a villa where they live. This huge house is about the size of a half soccer field and includes a swimming pool, small playing field, and lawn.
Villa on the Coast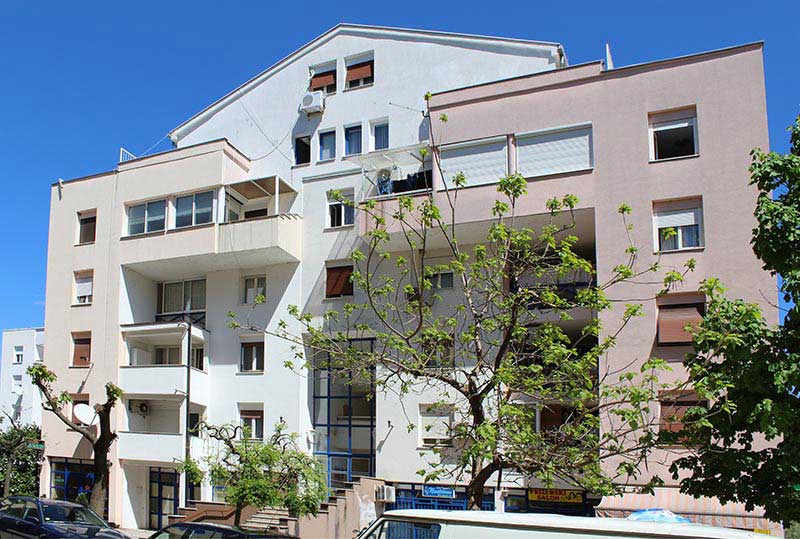 CIN learned that Čović's father-in-law owns a villa in Zaostrog which he bought in 2009. For this property Bernadica also did the purchase based on the power of attorney from her father. An estate of 490 square meters cost around 625,000 KM. In an interview with CIN Prskalo said that his brother from Germany help him buy it. He said that he sold it in the meantime, but CIN has documents that show that Prskalo is still the owner.
The villa has four floors with big terraces. Staircase made out of smooth stone leads from its courtyard to the sea 10 meters away.
Čović once told the media: "My father-in-law lives quite well. He's got a son-in-law." He refused to speak with CIN about his property. Through his office he informed reporters to get in touch with the Central Election Commission where his asset declaration is deposited.
However, in the asset declaration that Čović submitted when he ran for the BiH Presidency, he declared houses and land in Široki Brijeg and Mostar, as well as his wife's office space, but without stating the value of these properties.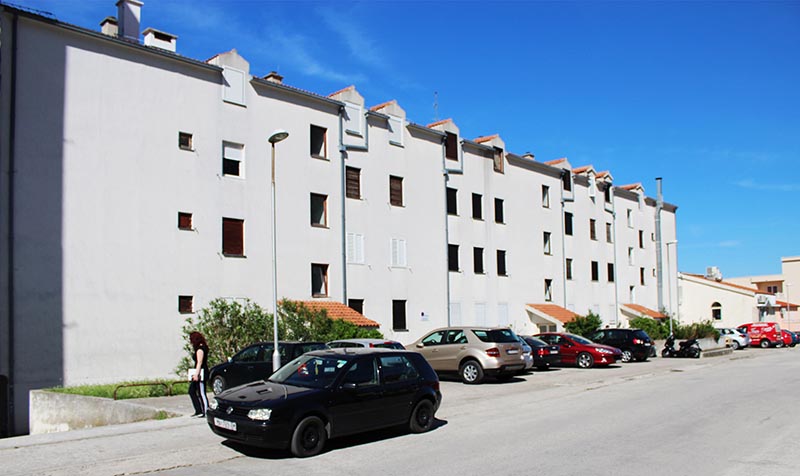 According to documents obtained by CIN, Bernadica bought office space in Mostar together with her colleague Drinka Zadro in 2003. They paid 80,000 KM for 102-square meters of office space where they practice law.
According to the BiH Election Law, every candidate must report his income and the source of his or her income, as well as any property worth more than 5,000 KM. There are no sanctions for failure to declare true or complete records in the asset card, so it's up to the politicians to reveal what they own. In his asset card, Čović declared a debt of 150,000 KM.
CIN found about this loan when he mortgaged his father's house in Mostar. His late father Frano got ownership of the house more than half a century ago.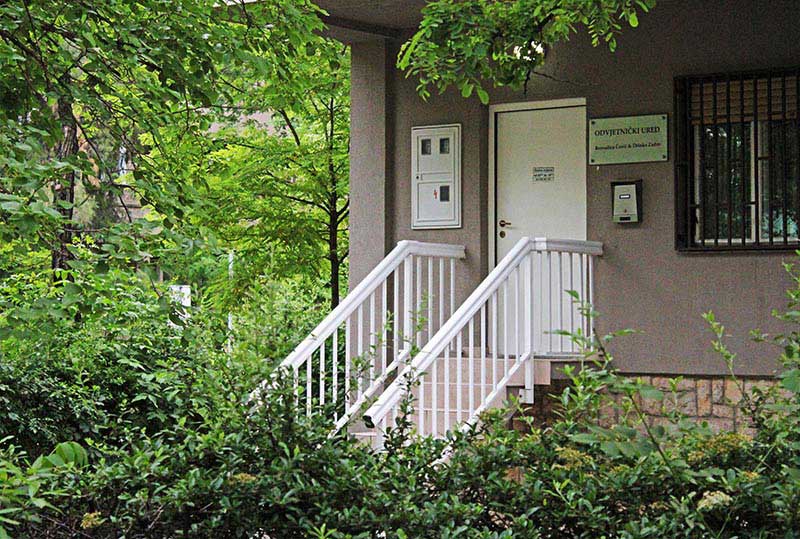 Crimes without Punishment
Three indictments were filed against Čović during his three years as finance minister. Along with the case known as Eronet where he was tried with Žarić and others, Čović was charged with instructing and letting the firms The Lijanovićs and The Lijanovićs Meat Industry evade nearly 39 million KM in custom duties and in this way make illegal profit.
In the third case, Čović was charged together with the then FBiH Prime Minister Edhem Bičakčić to have mismanaged 7.8 million KM in budget reserves. With this money apartments for government officials in the legislative, executive and judicial branch were bought and refurbished.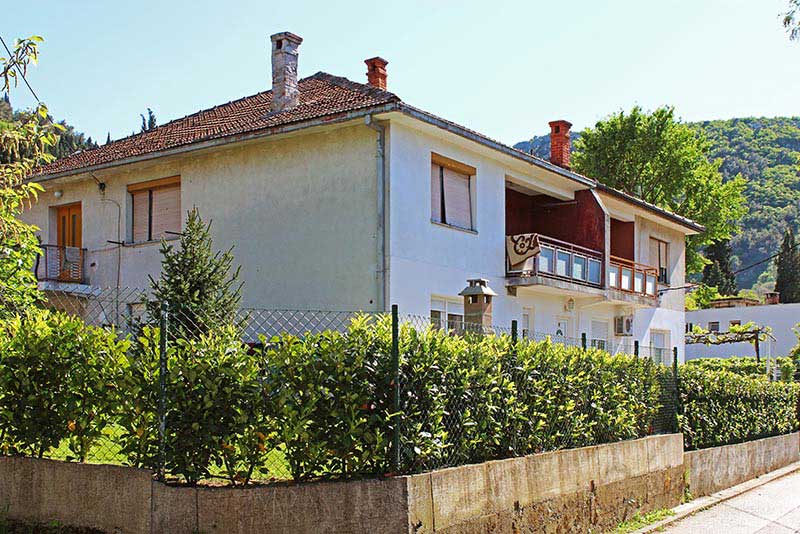 Čović came out as a winner from all that court action. The cases were lost on account of expired statutes of limitations, and a lack of evidence. He has also built a career as a university professor.
From the post of FBiH finance minister, Čović joined the BiH Presidency until he was fired by the then High Representative Paddy Ashdown in 2005.
In 2010, Čović became a legislator with the state parliament and since 2014, he's been at the helm of the Croatian Democratic Union of BiH. During that time he's been teaching at the Mechanical Engineering, Economics and Humanities departments of Mostar University.