He was sentenced to four months in prison, but politician Hazim Vikalo didn't serve a day of that. He also got a certificate of good conduct.
For his good luck he can thank two presidents of the Federation of Bosnia and Herzegovina(FBiH): Borjana Krišto who pardoned him and Živko Budimir who erased his criminal record.
Budimir violated the FBiH Law on Pardons which forbids giving a person these kinds of duplicated breaks for the same crime. However, the law carries no consequences for violations.
According to records published in the FBiH Official Gazettes, 521 persons with binding verdicts petitioned Budimir between May 2011 and April 2013. Of these 195 were pardoned.
Budimirs' actions came to light at the end of April, when he was arrested on order of the BiH Prosecutor's Office. He was released from jail a month later. No indictment has been filed.
The Center for Investigative Reporting in Sarajevo (CIN) found that Budimir took action to help at least three people for offences they had already been pardoned for. Two were granted cleansed criminal records and the third got a prison sentence commuted to probation.
The FBiH President did not want to speak with CIN reporters.
The Prosecutor's Office said that the Pardoning Commission had warned Budimir about the illegality of his handling of these cases.
A state court justice Branko Perić said that "to pardon twice is completely absurd" and that the expunging should not be covered by pardons.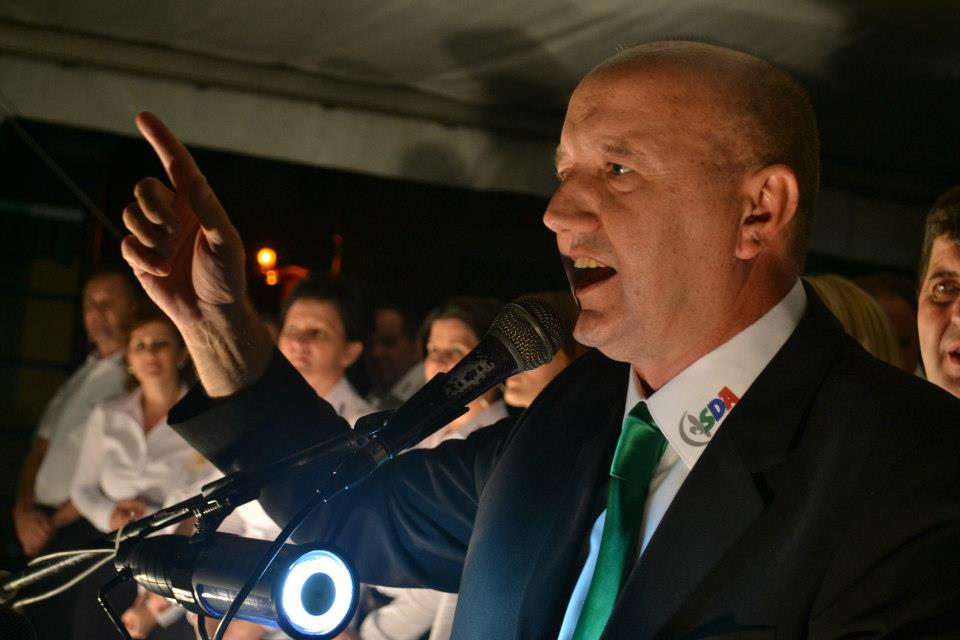 Pardon during the trial
Vikalo received a final and binding sentence in 2006 for procuring 140 tons of paint from Sarajevo-based AB Behapol at the time he was Tuzla Canton's Prime Minister eight years before. The Canton did not need this.
He avoided the execution of sentence in various ways. He changed his residence so that a different court would hold jurisdiction over his stay of execution. He fought a legal battle at the BiH Constitutional Court saying that the trial was not fair. After another failed attempt in November 2008, he petitioned the Court to leave him be because "he worked on a deal from the state interest".
In his petition he said he was hired by a Gračanica-based consulting firm Omega 2000 and that most of its activities were connected to a Tuzla-based Witnet which he owns. He said that those companies worked on the developing information system of the Federation Bureau of Employment.
CIN found that Witnet was involved in this deal, but three years before. Actually, at the time Vikalo asked for the stay of execution, the State Prosecutor's office investigated Witnet on allegations that it installed pirated copies instead of licensed software.
"We have been scammed," said Bureau director Kenan Rešo.
Nevertheless, the Court accepted Vikalo's plea and allowed him a 3-month stay of execution. In December of 2009, Krišto's pardon found him at home.
Two years later, the state court established that Witnet damaged the Bureau for around 370,000 KM, but during the court proceedings Vikalo managed to liquidate the firm. Witnet's director Fahrudin Gološ also was fined 36,500 KM.
In September 2011, Vikalo launched the process that led to the second pardon. This time he asked that the 2006 ruling be expunged from the record. In his plea, he said that he established Witsoft in Tuzla, but that the judgment was creating problems for him. The firm was registered in April 2008.
"Many authorized documents and certificates are required during any serious tender procedure. Of these my firm and its director do not meet just one – a certificate of good conduct," Vikalo wrote in his petition. He added that he had already been pardoned from serving his prison sentence.
Budimir has signed the pardon that expunged Vikalo from the criminal records at the beginning of April 2012.
With a clean slate, Vikalo run for a mayor of Gračanica on the ticket of the Party of Democratic Action last October. 11,732 persons voted for him, which almost got him to win.
Vikalo did not want to talk with CIN.
The court was against Delimustafić pardon
Pardoning begins by submitting a plea to the FBiH Ministry of Justice's Pardoning Commission. The commission asks the court that meted out the verdict for an opinion. If the person in question is an inmate, prison authorities might be asked as well. Eventually, the commission sends all opinions, including its own, to the FBIH president who has the authority to sign pardon or refuse it. At the same time, it has no obligation to take into account the opinions of the commissions and the judicial bodies.
Former BiH interior minister Alija Delimustafić has passed this procedure successfully twice. He was pardoned from a part of his prison sentence in July 2005. Three months ago, this verdict was expunged from his criminal record.
The commission had information about the earlier pardoning of Delimustafić. Judge Dalida Burzić opposed the pardon .
Burzić told CIN that judges on the whole have a negative opinion of pardoning, because they had already honored the mitigating circumstance in their verdicts – such as family, health or economic reasons.
In his petition Delimustafić wrote that he worked for A-MONIQUE, a Sarajevo firm and that the job requires him to go abroad. Because of the sentence he could not get certificate of lack of a criminal record, which made it hard for him to obtain a visa. He also said that he hundreds of employees depended on him and that his pardon "is potentially in the interest of all employees".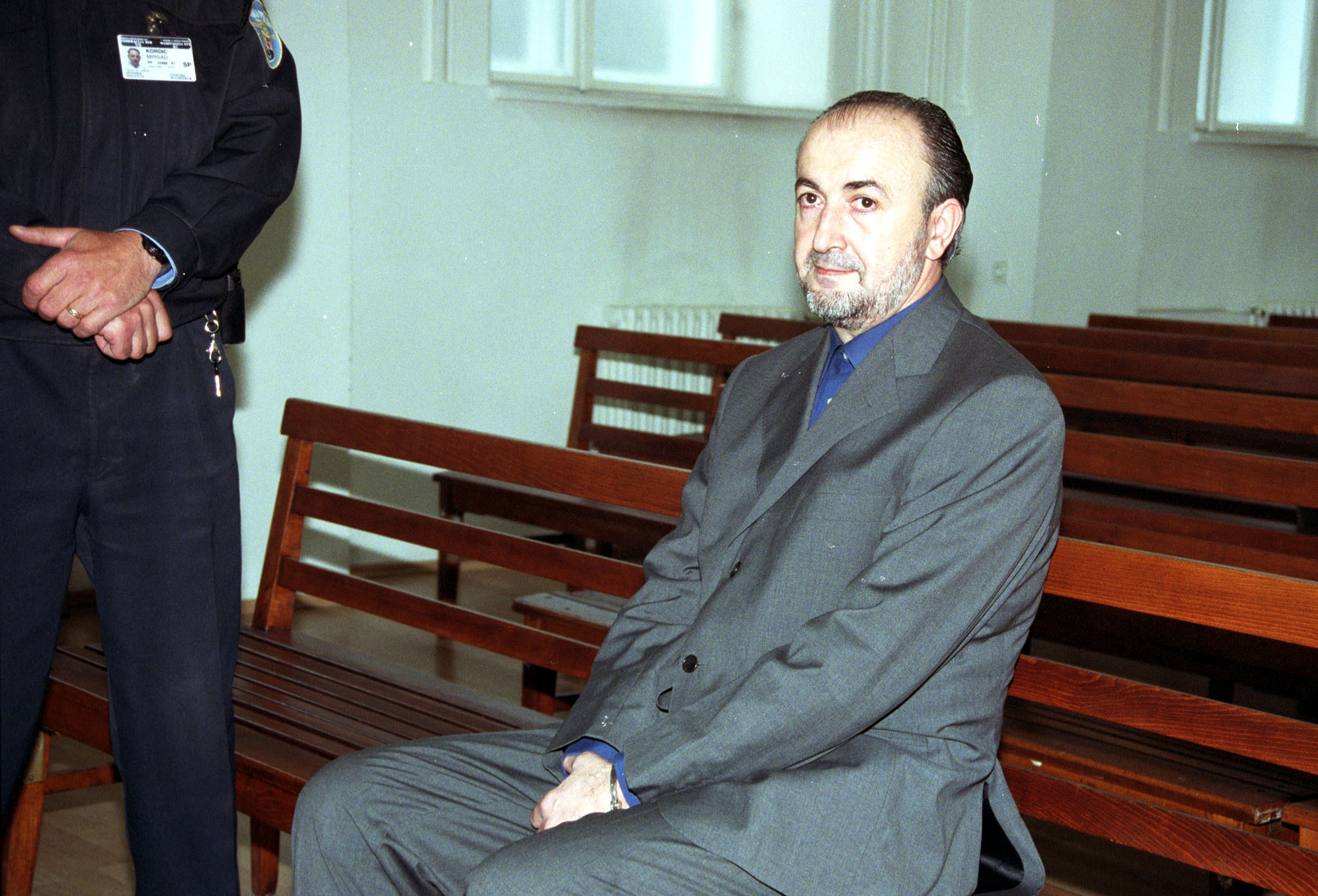 Delimustafić told CIN that he didn't work for the firm, but was only renting premises to it.
"Instead of the rent they give me a salary," said Delimustafić. He has come up with this arrangement in order to get health insurance. He said that he was undergoing medical treatment in BiH and Slovenia.
Delimustafić was sentenced to four years in 2003 for organizing the kidnapping of Kasem Bjelavac in Munich in 1996. According to the verdict, Bjelavac is a husband of his former lover EnisaTurković, and this was Delimustafić'sattempt to separate them. He received four years, but served around three.
In April 2005, he sent his pardon petition the first time. He said that his health was so bad that he had to be under the physician's care and that his psychological state was delicate and worrying. In July 2005, the former FBiH president Niko Lozančić has pardoned him from serving the rest of the sentence.
A pardon of a court clerk
Budimir was the second senior official to pardon Irena Obradović, former cashier of the Municipal Court in Čapljina, for the same offence. In 2007, she was sentenced to a year and three months in prison. She has not spent one day behind bars.
The verdict reads that she gained a bit less than 29,000 KM by withholding fees paid to the court or that the court paid to expert witnesses between 1999 and August 2004.
The court explained in a letter to CIN that Obradović has not served her sentence because of the stay of execution, and the reason for it was her psychological and physical treatment. Meanwhile, FBiH President Krišto in June 2010 cutt her prison sentence by six months.
She was still free two years later, in May 2012, when Budimir commuted her prison sentence to probation and ruled that the sentence would not be executed at all if she did not commit a new criminal offence in three years.
The Municipal Court in Mostar where the trial took place approved both petitions. Judge Tarik Mahmutagić wrote in his decision that Obradović had attached to her petition an opinion from a specialist that she needed treatment. The judge also stated as mitigating circumstances that she had two children and no job. These reasons were also cited as mitigating circumstances when the verdict was meted out.
The Prosecutor's Office alleges that Budimir did not abide by the Law and the Constitution in dealing with petitioners.. Instead, he treated convicted people in accord with his own interests, corruption, pressure and the pleas of colleagues, party peers, wartime buddies and coalition partners.
The BiH Prosecutoris also investigating others, including Budimir's adviser Petar Barišić, and the president of the FBiH Pardoning Commission Hidajet Halilović.
The FBiH Ministry of Justice did not want to make comment.
HERE'S A COMPLETE LIST OF PERSONS THAT ŽIVKO BUDIMIR HAS PARDONED.