A married couple from Gradiška has still not paid a 2,000 KM fine for abuse and neglect of the girls they had under foster care levied by the Basic Court in Gradiška last September. Payment was due within a month of the a final and binding verdict. But, the District Court in Banja Luka has not set a hearing date for the case.
The Center for Investigative Reporting in Sarajevo (CIN) has learned that the District Prosecutor's Office in Banja Luka appealed the first-instance verdict last December. The defense sent its response two months later. If the verdict is upheld and the fine not paid, it will be commuted into a prison sentence: a day in prison for each 100 KM.
Two months ago CIN published a story about children without parental care who have been placed with the foster parents. Even though there is no single database of data, CIN found by polling the centers for social work that at least 589 children were placed with the foster families in Bosnia and Herzegovina (BiH). Some were raped or in some other way mistreated, and others were neglected or lacked adequate care. For the support and accommodation of children, foster families receive between 150 KM and 740 KM a month, depending on the place of residence.
Even though the court proceedings are closed, CIN learned what happened behind the closed doors of the Gradiška foster family. The spouses who had a biological son in primary school, took two girls into their home. One had development disabilities. Their son repeatedly raped them between 2003 and 2006. After the parents learned about it, they beat the son and pressured the girls into silence. One of the girls said in court that the foster parents treated her roughly. They beat the children with a belt, sticks and a broom-handle.
Then director of the Center for Social Work Biljana Ponjević, who signed a contract for foster care with the couple, said that she did not notice any abuse when she visited them for birthday parties. At least three witnesses who knew the couple said that they did not notice anything and that they had an impression that everything was well with their community.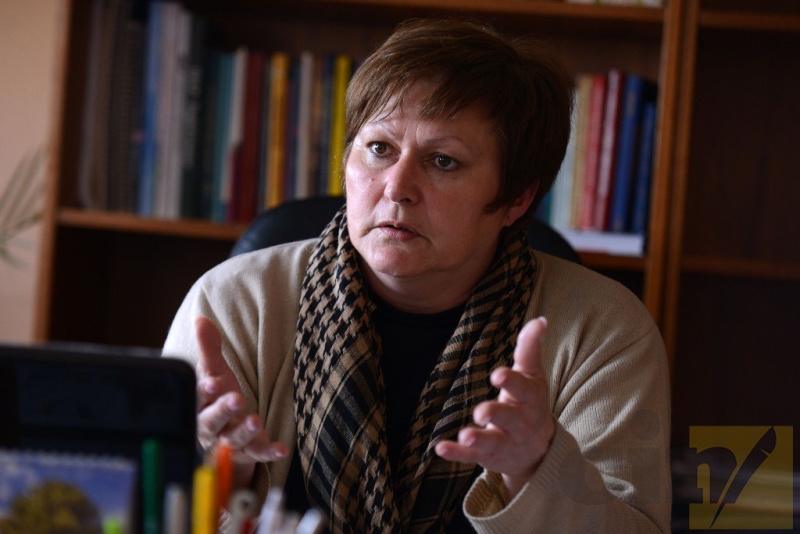 Doctors confirmed the rapes. Psychologist Svjetlana Bakić said in court that children showed emotional pain and fear. The boy has not been diagnosed with psychological issues and since he was a minor he could not be prosecuted.
A school uncovered the abuse after which the Center for Social Work in Gradiška broke its contract with the couple and put the girls into a safe house. During a visit to this family, CIN reporters talked with children who looked relaxed and communicative.
Suzana Šormaz, the current director of the Center for Social Work in Gradiška, told CIN that after this case, there has been an increased monitoring of foster families. A psychologist visits families twice a week, and social workers follow the children also through the social networks. She acknowledged that despite all of this there was some tension and constant cautiousness "to recognized in children if they had a symptom which could point at something."
A Rulebook on Fostering in Republika Srpska (RS) came out two months ago that defined the conditions a prospective foster family must meet to get this status, as well as the types and forms of foster care and a way to monitor foster families. The rulebook calls for a psychiatric check-up of the foster parents who must be of age and it calls for a criminal record check and certification that no ongoing investigation or filed indictment can be found.
The rulebook defines standard foster care – accommodation into another family of children and adults whose psychophysical development does not significantly deviates from the other persons of the same age –as well as specialized foster care for children who need additional care or support, for example with children who have lost their parents in natural disasters. It also defines the ways to monitor foster parents such as sizing up their living conditions, advisory sessions, contacts and meetings with foster parents and so on.
The Federation of Bosnia and Herzegovina (FBiH) has no Rulebook or law on foster care. This area has been covered by the FBiH Law on the Basic Welfare, Protection of Civil Victims of War and Protection of Families with Children, which stipulates that the centers for social work conduct regular visits to foster families in their jurisdiction, but without stating precisely how often.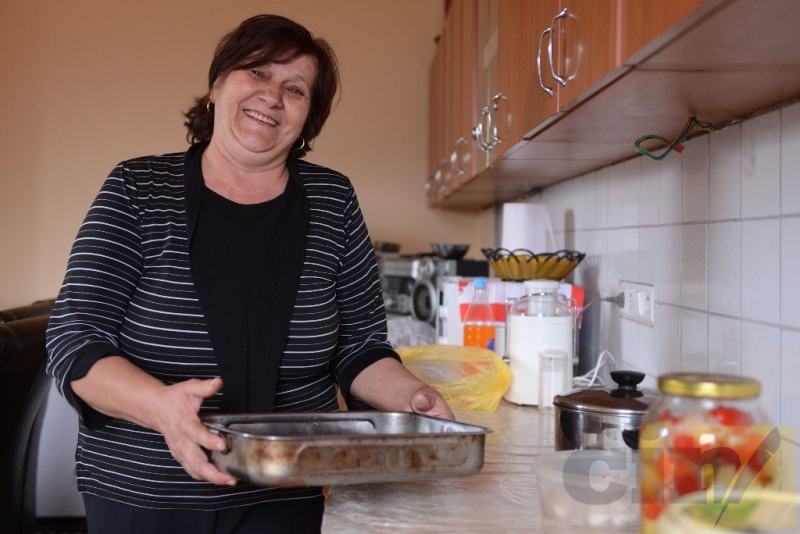 Foster Mother in Court with her Son
Children remain with Hasnija Džaferagić even after publicity about difficulties in her house. CIN looked into numerous court cases involving Džaferagić including her biological son Hamdija
According to court documents, Džaferagić and her common-law husband Enes Kulovac evicted her son and his pregnant wife from the house. They threatened them with an iron bar and a gun. They yelled at him to take his wife with him "otherwise we'll kill her and we'll put it on you because we are awfully well-connected in this city, both in police and in court." According to her son, 320 KM he earned privately in order to "to celebrate the coming of the newborn" was left in the house and his mother took it.
According to the documents, Džaferagić took a donation of 4,200 KM which was intended for her son, a disabled war veteran. The mother asked the court to prohibit the son from going into the house; she said she did not want to financially support him and that she herself was ill. The son appealed to Sarajevo Canton Ministry of Work and Welfare, Displaced Persons and Refugees to take away the children given to his mother in foster care.
Cases filed against her and vice versa have mainly to do with interference with public order. She has been fined several times in the Municipal Court in Sarajevo. She cited the fact that she was a foster parent and a sick woman as mitigating circumstances. According to the current legal frame, the prospective foster parents must supply a document of criminal record check and children should not be placed in families with a history of domestic troubles and societally negative behavior.
Džaferagić is currently taking care of two children from the Mjedenica Institute for Special Education. Institute officials say that they don't have the court records and that the most important thing for them is that the children are well-adapted.
"If something had happened, probably happened a way back. I don't know since when it's been going on, we don't have this information. The children don't know about it, so let the court handle it," said Elma Mulalić, a social worker at the Institute.
Relatives and neighbors filed complaints against Džaferagić with the respective centers for social work. The complaints included allegations of bad behavior toward the children, such as hard physical labor. The Cantonal Center for Social Work has received a petition from 50 people asking for forced hospitalization and medical examination of Džaferagić, because she reportedly upsets her neighbors with curses, insults and physical assaults on their children.
Džaferagić told CIN that she has been praised for her foster work. "More than 100 children have gone through my house," she said since the 1970s. "I want to bring up children to be real children in a genuine sense." One of her foster children called CIN to say that Džaferagić treats her like a real mother.
Umija Pozder from Sarajevo, in whose house are three foster children still holds fostering credentials. In October 2013, an underage girl was taken out of the Pozder's home because of "indications of violent behavior by the foster parent," according to a memo from the Department of Social Work in Vogošća.
The girl was moved to an SOS children's village. According to the Department's memo, she is now in happy, dynamic and open. The Department refused to grant CIN reporters an interview with the girl because they said she was adapting for a third time to another accommodation and that she needs to embrace the relationship with her SOS mother and develop a trust relationship with other children.
This transfer means a new school and new activities for her. The Department's memo went on to say "that the forms of violence had not been visible or clearly noticeable to the environment where she lived and with whom she collaborated up to the moment when she took up initiative to stand up for her self by speaking about it clearly."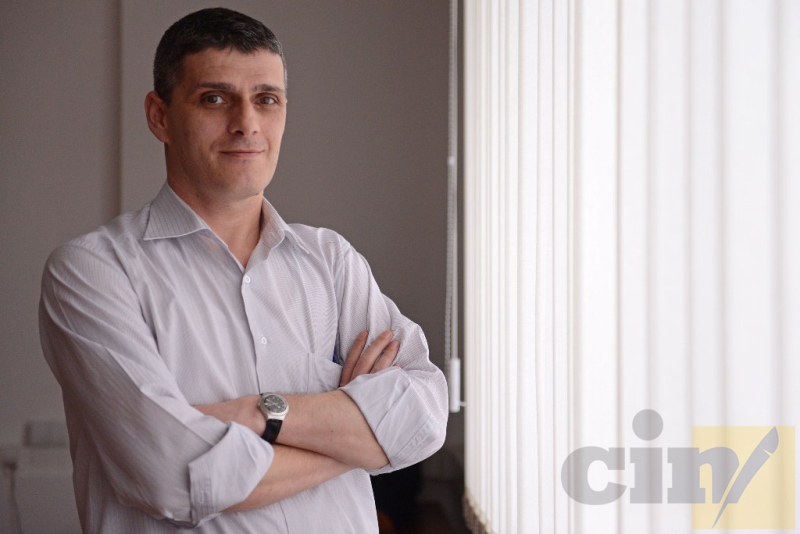 Planirane zakonske izmjene
The authorities are aware of the issues surrounding foster care. The Minister of Work and Social Policy Vjekoslav Čamber said that the situation in BiH is not at a desirable level. His advisor Miroslav Jurešić says: "We've been noticing for years certain issues in this area which has been left behind badly and without clear guidelines."
Because of vague legislation and lack of oversight over the foster families, everything is left to foster parents' conscience and responsibility.
This is why interested parties have started working on the Law on Fostering in FBiH, which is in a draft phase. The draft, among other things calls for the oversight of foster families as well as a more detailed description of fostering categories. Also, it calls for a uniform reimbursement at the FBiH level.
The plan is that a monthly reimbursement for foster care will be 376 KM for a child and 209 KM for a foster parent. For specialized foster care which includes accommodation of children with disabilities and special needs, the planned reimbursement would amount to 543 KM for a child and 334 KM for a foster parent.
Public hearings will be held before the proposed law is voted upon.