Four years ago, Zemina Mehmedović from Cazin went to the orthopedic shop of Bihać-based Otto Bock Adria to ask what she needed to do to get a wheelchair for her sister.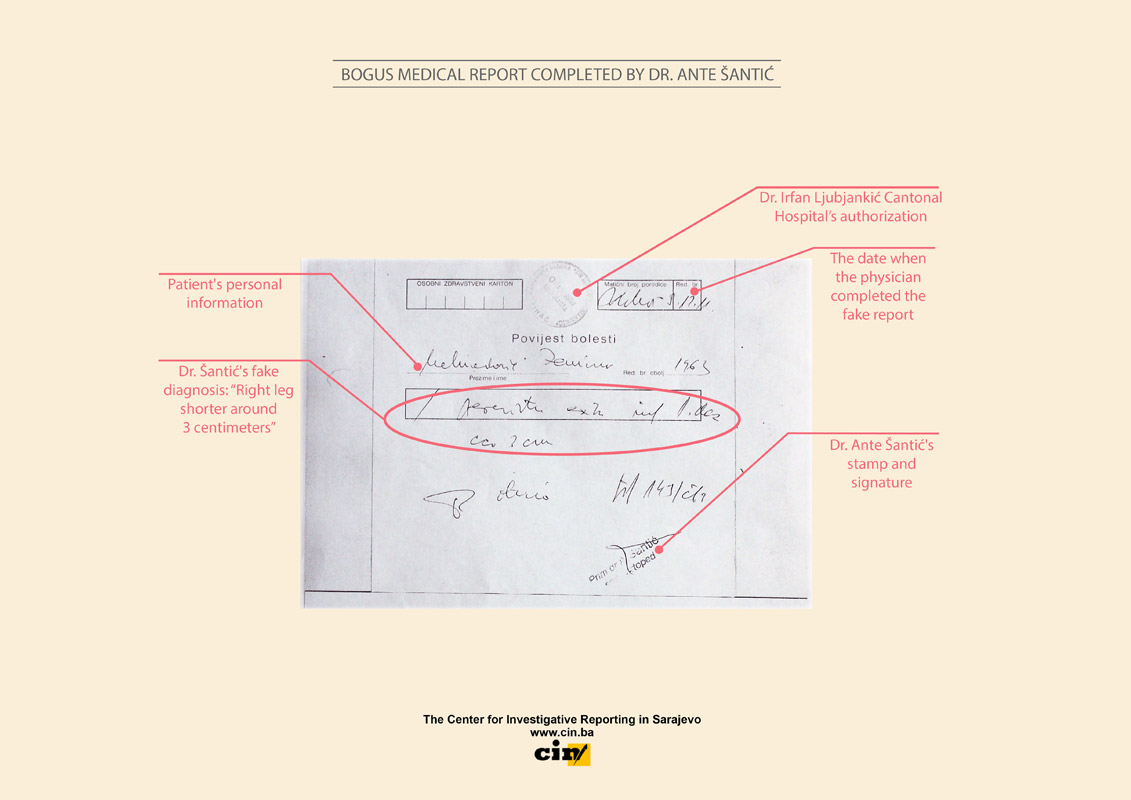 She was told about the procedure, but she also received a bogus medical report stating that her right leg was three centimeters shorter, even though she neither had the medical issue in question nor asked for the medical report.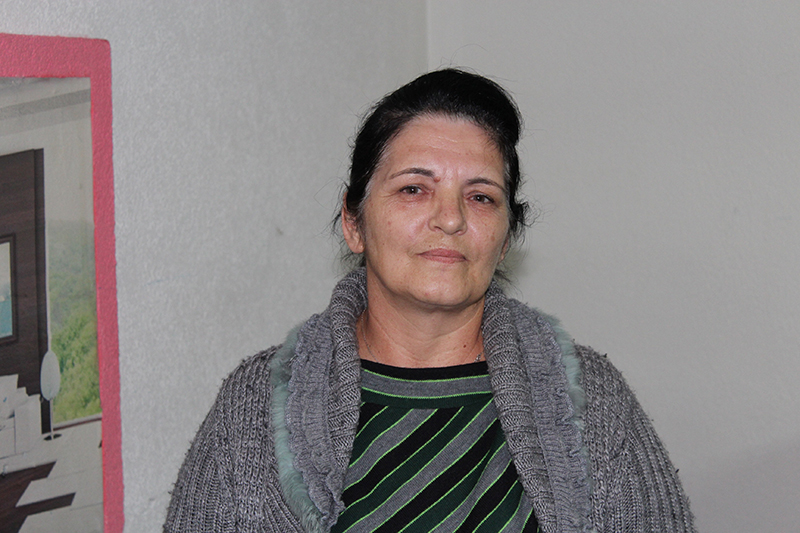 "A physician did this for you. You can get a pair of orthopedic shoes after you have it certified by the Institute," Mehmedović recalls that Indira Kulenović, the firm's representative, told her. "Just keep mum and don't tell anyone. Everything is possible."
At the firm, Mehmedović met Dr. Ante Šantić, an orthopedic specialist from the Dr. Irfan Ljubijankić Cantonal Hospital. After an exchange of whispers with Kulenović, Šantić wrote Mehmedović the report that entitled her to a pair of orthopedic shoes subsidized by the Public Health Institute of Una-Sana Canton (USK).
Mehmedović said that Kulenović told her that she would not get a wheelchair if she did not cooperate. So, Mehmedović followed the instructions and went to the Institute where she had her bogus request certified in no time. Then she went back to file it with the orthopedic shop.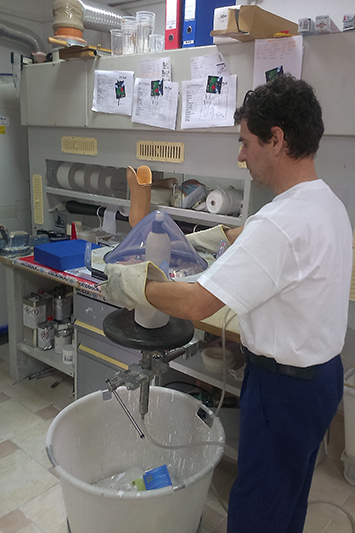 But, instead of the promised expensive orthopedic shoes, she received plain sneakers for her daughter. Otto Bock Adria got a certified medical report with which it billed the Institute.
According to the records obtained by the Center for Investigative Reporting in Sarajevo (CIN), some orthopedic firms have abused disability benefits and operated illegally in the Canton between 2010 and 2015. During this time, neither the Fund nor the Agency for Medicinal Products and Medical Devices of Bosnia and Herzegovina (BiH) did not address this issue.
Orthopedic specialist Šantić had a deal – he'd get money for every patient which he sends to the orthopedic shop. So it happened that he'd sometimes write bogus medical reports for the healthy patients.
"It's an open secret that every orthopedic shop here has a carte blanche with a doctor," says Hasan Kovačević, a patient and the president of a Bužim-based Amputee Association.
Unlicensed Production
There have been four orthopedic shops operating in the canton that have had contracts with the Fund. For the past five years, the Fund was spending 3.7 million KM a year on orthopedic aids on average.
After a check-up, the patient is handed "a green form" or a prescription order describing in detail the type of aid he or she needs. It is up to the patient to choose among four shops which one would manufacture it.
However, instead of leaving the choice to the patients, some say that Dr. Šantić has coerced many to shop with the operators with whom he had informal agreements. The Bihać branch incorporated by the Austrian Otto Bock Austria Gesselschaft m.b.H was one of them.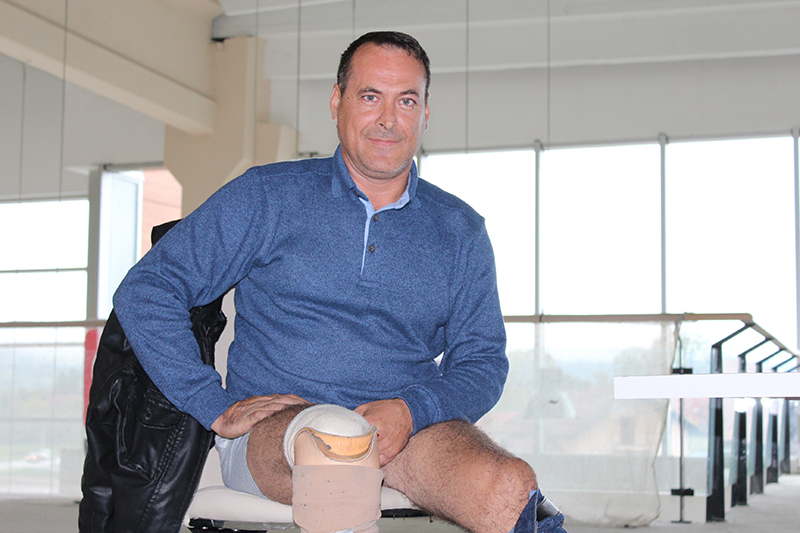 According to the records obtained by CIN, the branch was illegally manufacturing orthopedic aids as it had not been licensed by the Agency. Every step of the production and the process as a whole can be certified only when a company has met all legal prerequisites: adequate working space, technical conditions and manpower. Otto Bock Adria had not met these prerequisites, but had no problem billing the Institute.
Most of the patients who talked to CIN said that they went to the shop on "doctor's recommendation", because "a doctor know what's best for the patient." However, Mirsad Salkić from Bužim thought it was best for him to decide on his own.
He met Dr. Šantić when, after several spine surgeries, he needed a prescription order for a pair of orthopedic shoes. Doctor told him that he would write him a prescription order, but first he had to get an invoice from Otto Bock Adria. Salkić refused.
The doctor tells me: 'Then, you cannot get a green form,'" recalled Salkić. In the end, he falsely promised Šantić that he'd do his bidding.
However, upon leaving the doctor's office he run into Kulenović of Otto Bock Adria.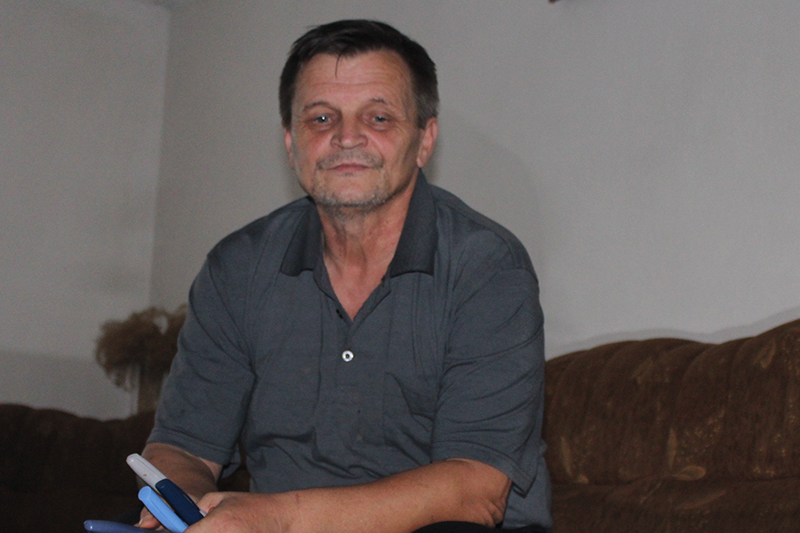 "She saw me coming out of the doctor's office with a green form and she wanted to snatch it out of my hand. I held my ground. I said: 'I'm going to another orthopedic firm,'" Salkić recalled. "'No sir', she said: "'You cannot because our doctor wrote you a prescription order!'"
CIN reporters tried to interview Kulenović and Šantić, but the two refused.
The case of Ortho Medicco
Bihać-based Otto Bock Adria is not the only firm which benefited from Šantić's patients. He started a similar collaboration with Cazin-based Ortho Medicco which had recently opened shop. This was the fourth orthopedic firm catering to a small market, along with Bauerfeind, Otto Bock Adria and Ortosar, all of which made most of their profits from the contracts with the Cantonal Health Institute.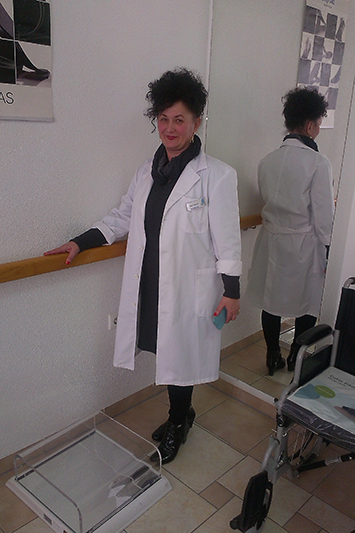 Šantić got in touch with Sanel Okić, the owner of the newly established firm, and offered him a deal. They agreed that the doctor would send patients with prescription orders to Okić's firm. In exchange he would receive 10 percent of an aid's value as paid by the Institute. Šantić told Okić that for some time this had been "a routine way of doing business", according to the documents obtained by CIN.
However, Okić did not have cash for the job, so Šantić signed off on a 500 KM deal. Šantić would receive the remaining five percent in cash when the two would meet, usually at parking lots, gas stations or the hospital.
CIN has gotten hold of the copies of the contracts.
In the first contract dated Dec. 2011, Šantić and Okić agreed to a monthly pay of 500 KM for a period of one year, with Šantić occasionally providing "expert oversight over the manufacture of orthopedic aids in Ortho Medicco firm". On the eve of the expiration of the contract, they signed another one for the sum of 2,000 KM. According to the documents, Šantić was promised 8,000 KM wired to his bank account over a year.
However, Okić said that he had paid the doctor nearly 12,000 KM via a bank account and around 29,000 KM in cash –8,000 KM more than the agreed sum.
In the beginning of 2013, he broke away from Šantić and they signed a document reading that they had settled all outstanding claims.
However, last year Šantić told his patient Agim Murtić, a well-known kickboxer, that Okić owned him 32,000 KM. Šantić allegedly turned the debt over to Murtić whom the doctor operated after he had been wounded in a shoot-out in Bihać in in 2014.
Murtić threatened Okić both in person and via text messages. He told him not to try to report him to the police as he had the backing of politicians and influential people in and beyond the Canton.
Last July, the police officers of the Federation Police Authority arrested Murtić on extortion charges and Šantić for conspiracy to commit extortion. After a month's detention, Šantić returned to work.
The Cantonal Prosecutor's Office filed an indictment against the duo in mid-January.
Authorities Reactions Delayed
The Agency for Medicinal Products and Medical Devices in BiH is charged with oversight of manufacture of orthopedic aids and should conduct ex officio and requested inspections. Chief Inspector Indira Šarkić said that they were unable to conduct regular inspections because the Agency did not have sufficient number of inspectors. By the time inspectors showed up at its doors, Otto Bock Adria had billed the Institute for nearly 1.4 million KM in four and half years.
Agency inspectors showed up at Otto Bock Adria last February following up on an anonymous complaint. They established that the firm had no license to manufacture aids and the Agency banned the firm from the sector. This was the first inspection of an orthopedic firm in the Canton.
The Institute subsequently terminated its contract with the firm Otto Bock Adria.
According to earlier regulations, there was no set of rules that a firm had to meet before doing business with the Institute.
Only after the Agency's inspection were the rules established and now it is required from the manufacturing shops to be licensed with the Agency.
Meanwhile, Otto Bock Adria that continued to manufacture orthopedic aids after it had been licensed. But, some patients do not want their services.
"I took a form and went to another orthopedic firm to get it. Simply, I did not accept to be blackmailed," said the disabled patient Kovačević.