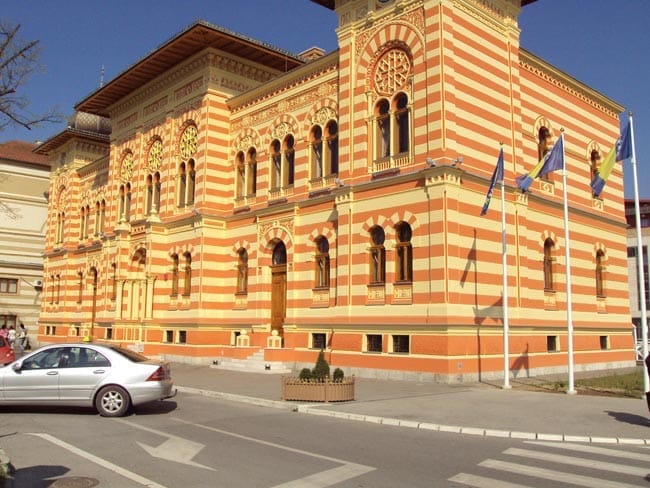 Today, the Prosecutor's Office of Brčko District filed an indictment against Nataša Đudurović, Siniša Jovanović and Drago Stojić, employees of the Department for Spatial Planning in the Brčko District. They are accused of using their office to benefit a senior District Assembly official.
The Center for Investigative Reporting in Sarajevo (CIN) learned that the official is Milan Tomić, a former Brčko District Assembly Speaker who is not charged in the case.
Tomić told a CIN reporter that he had been interviewed earlier as a witness and that he wanted to buy a house and expand a courtyard. He said that the procedure had been completed.
"I am not guilty even a tinny-winy bit. I believed and I still believe that the government employees are not guilty either…I'm seriously opposed to bribe and corruption," he said.
According to the indictment, in Feb. 2009, Drago Stojić draw and signed two documents that made it possible for Tomić and his wife to expand their property at the expense of their neighbors. Stojić is a senior government employee with the Brčko District Spatial Planning Department.
The prosecutors have accused two other government zoning officials, Siniša Jovanović and Nataša Đudurović, of rubber stamping and signing off on documents they have known to be in contravention of the zoning plans and professional etiquette.
This allowed Tomić to expand his plot of land for additional 40 square meters at the expense of his neighbors.
"The gain is insignificant compared to what's been done all around…this is ridiculous," said Tomić.
The Basic Court of Brčko District has confirmed the indictment.
The zoning department has a history of abuse of office accusations. In Spring 2007, then head international official for Brčko Raffi Gregorian sacked Olivera Lugonjić, the head of a sub department and Ljerka Korjenić and Slađana Mitrović, zoning department employees, for using public office for private gain.
Among those sacked was also Ismet Dedejić, then advisor to the Mayor who used to be the head of the Spatial Planning Department.
In 2014, the ban was lifted and he was allowed to work again for the district. Dedajić was again appointed the head of the Spatial Planning Department in 2015.
He told CIN that the Department was officially informed about the indictment and that the accused officials would be suspended until the end of investigation.