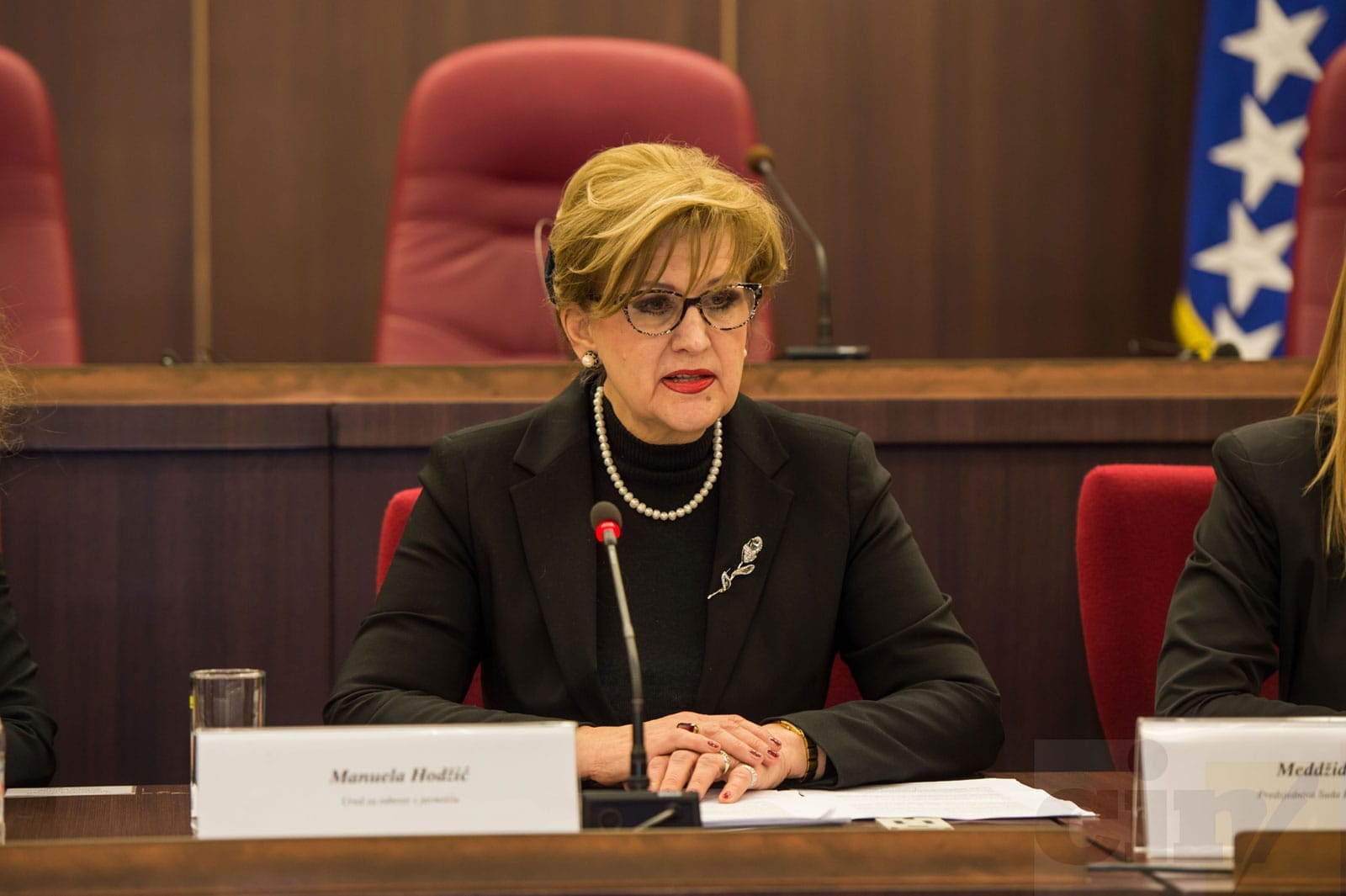 Three judges from Bosnia and Herzegovina (BiH) have found themselves on the other side of the law in the past several months. Drago Vuković, judge with municipal court in Bihać, was sacked while Dragica Miletić of the Court of BiH was charged with abuse of office and her colleague Azra Miletić was arrested on allegations of receiving bribes.
The president of the Court of BiH Meddžida Kreso said that the arrest of Miletić was further evidence of the institution's resolve to address corruption and organized crime. She said that there can be no peer solidarity in this case because "honor and professional integrity have to be above any peer solidarity." She added that the court approved an investigation order.
The Court of BiH judge Azra Miletić was arrested on bribery allegations. Brkić and Šabić were arrested for giving bribes. Their trial has been held before the Panel of Judges that had been chaired by Azra Miletić.
In Dec. 2003, Brkić, former police commissioner of Una Sana Canton, was convicted to 11 years on charges of organized crime, production and sale of narcotics and abuse of office. Šabić received a 10-year sentence for production and trade in narcotics and giving bribes. The Court of BiH Appeal Chamber partly threw out the first-instance verdicts against Brkić and Šabić and ordered retrial.
Asked who was going to preside over the court in case the trial against Azra Miletić got off the ground, Kreso said she did not know. She said that the case was in the investigation phase and that the judge was innocent until proven guilty.
Asked what is going to happen with Azra Miletić's job, Kreso answered that this was something for the High Judicial and Prosecutorial Council of BiH to decide (HJPC), but she expected the judge to be suspended.
HJPC recently suspended another Court of BiH judge Dragica Miletić because she was indicted for abuse of office during her term as the BiH Attorney General. The indictment was sent for conformation to the state court which referred it to the Municipal Court in Sarajevo. It was confirmed in the beginning of this month.
In mid-February, HJPC relieved Drago Vuković of his duties. A judge with the Municipal Court in Bihać, the allegations against Vuković included negligence or omission in the performance of duties; ruling out illegal decisions; giving false, misleading or incomplete information regarding job complaints, disciplinary issues and other issues related to climbing up the ladder and promotion.
HJPC wrote in its ruling that, while reliving a judge of duty leads only to disciplinary punishment, it may give other judges the incentive to act in accordance with the legal standards and ethical codex of judiciary.
Disciplinary proceedings against judges or prosecutors are sometimes not publicly conducted. Kreso said that this practice needs to be changed: "If the trials of judges or highest officials can be held publicly and transparently, why would a disciplinary proceedings against somebody, be it a prosecutor or a judge, be kept under a veil of secrecy? "